The Worst Thing Sean Roman Ever Did On Chicago P.D.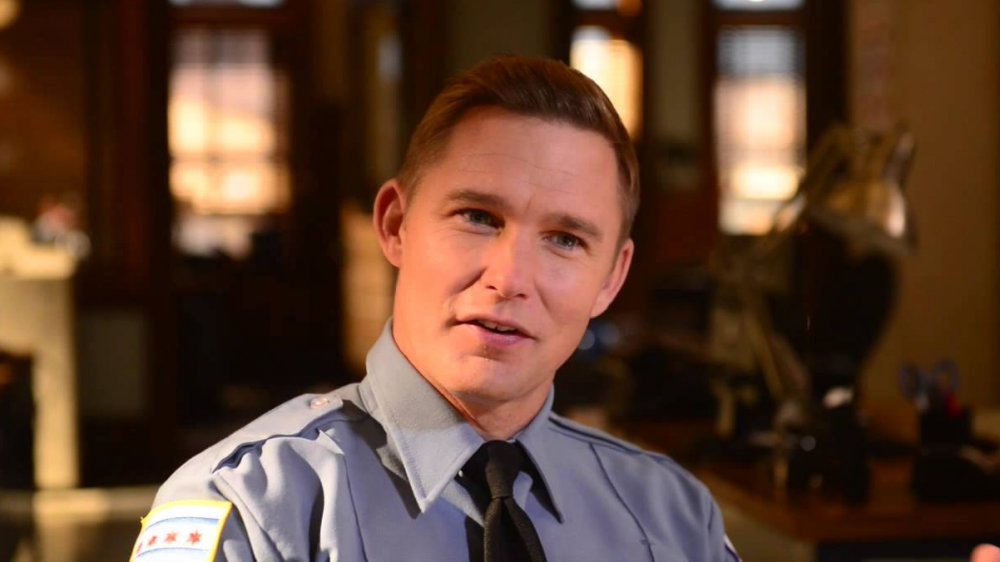 NBCUniversal
Over its seven-seasons-and-counting run on NBC, the grizzled and gritty procedural series Chicago P.D. has seen many characters doing questionable things and many actors entering and exiting the One Chicago franchise. While some of those characters made more memorable exits than others, few made as lasting an impact in as little time as Sean Roman. Played with soul-piercing sincerity by Brian Geraghty, Roman made his first appearance on Chicago P.D. on the series' season 2 premiere. From there, he quickly endeared himself to the 2-1 crew, the show's fandom, and his new partner Kim Burgess (Marina Squerciati). 
Roman and Burgess formed one of Chicago P.D.'s hottest pairings throughout seasons 2 and 3, and Roman eventually became a trusted ally to the Intelligence Unit and a beacon of virtue within the squad house (at least as much as anyone could be on this show). But just when it looked like Geraghty was settling into a nice, long run among the Chicago P.D. cast, his character was wounded in the line of duty and facing re-assignment to desk duty. Rather ride the pine for the rest of his career, Roman left the force altogether (along with Chicago, and even Burgess) for the sunny vistas of San Diego. 
To the delight of Chicago P.D. fandom, Roman returned to Chicago after a four-year absence, though he was clearly a changed man. The disappearance of his drug-addicted sister Sarah brought Roman back to the Windy City, and his vengeful handling of the matter actually stands as the worst thing he ever did on Chicago P.D.
How Sean Roman broke the hearts of Chicago P.D. fans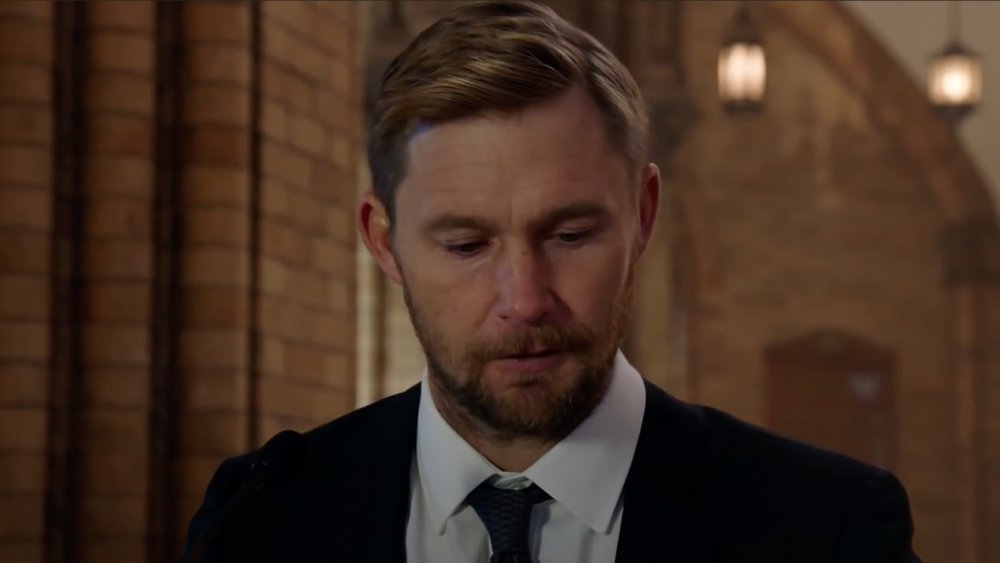 NBCUniversal
Vengeance was indeed on Roman's mind the moment he re-entered the Chicago P.D. fray. Roman's first steps in the search for Sarah came not on Chicago P.D., however, but on a crossover episode with Chicago Fire when he sought the help of his old firehouse friends in tracking down his missing sister's drug-dealing beau. That search eventually led Roman to his old 2-1 family, and into a reunion with his old partner-slash-flame Burgess.
The vibes naturally got a bit heavier when the duo uncovered the frozen body of Roman's kid sister. That discovery pushed Roman's vengeful spirit into overdrive, and ultimately led him to murder Sarah's killer in cold blood — an act that shocked Chicago P.D. fans as much as it broke their Roman-loving hearts. The fateful act also put Roman on a collision course with the Intelligence Unit pals he'd worked so tirelessly with to keep the streets of Chicago safe.
Just how Roman's old Chicago P.D. crew would handle his treachery remained a mystery until the episode' closing moments, when Roman delivered a heart-wrenching eulogy for his departed sis, during which he spoke eloquently about carrying the weight of evil deeds and missed chances to help those we love. So heavy was Roman's heart and so moving were his words that his old crew shockingly gave him a pass for his violent transgression, further justifying their inaction because the killing also took a violent drug dealer off the streets.
Should the shocker of an episode serve as Geraghty's final Chicago P.D. appearance, he certainly made it one to remember.