The Real Reason These Actors Left The One Chicago Franchise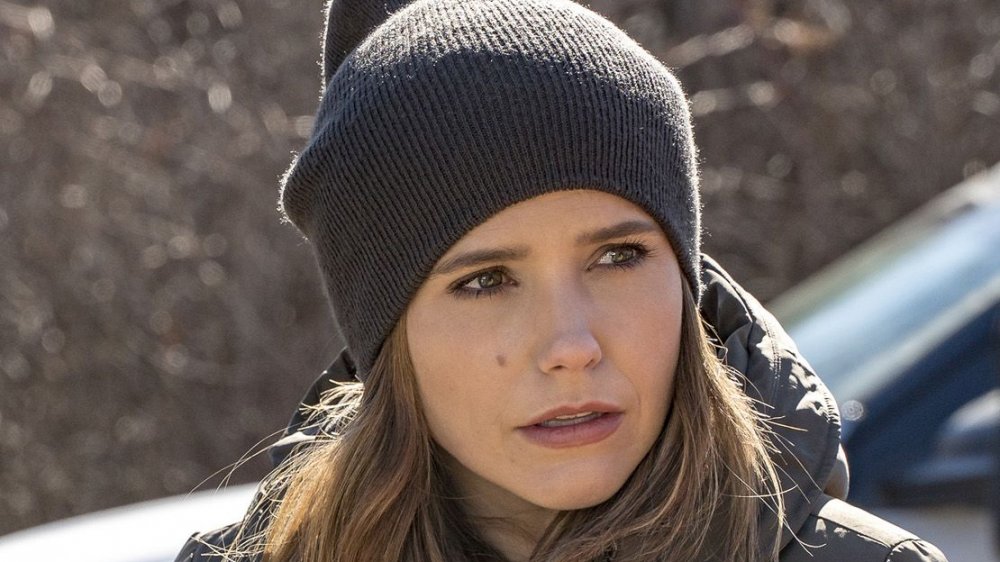 "One Chicago" is the umbrella name for a series of interconnected NBC dramas that all take place in the same shared universe of a fictional inner-city Chicago, populated by a variety of heroic and hard-working first responders. Co-created and produced by Dick Wolf (who knows a bit about harrowing procedural television with his decades spent on NBC's Law & Order and its many spin-offs), the Chicago-verse began with the firefighter drama Chicago Fire in 2012. It would be joined by the police-centric Chicago P.D. in 2014, emergency room-based Chicago Med in 2015, and, briefly by the law-focused Chicago Justice in 2017. 
Characters and storylines often pass through all the different Chicago shows, which makes for some of the most ambitious and complex crossovers in TV history. There are also so many people needed to play firefighters, EMTs, police officers, detectives, doctors, nurses, paramedics, and the like — over the course of so many years — that One Chicago has naturally experienced quite a bit of turnover. Here are the actors who left the One Chicago franchise, and their reasons for doing so.
Monica Raymund (Chicago Fire)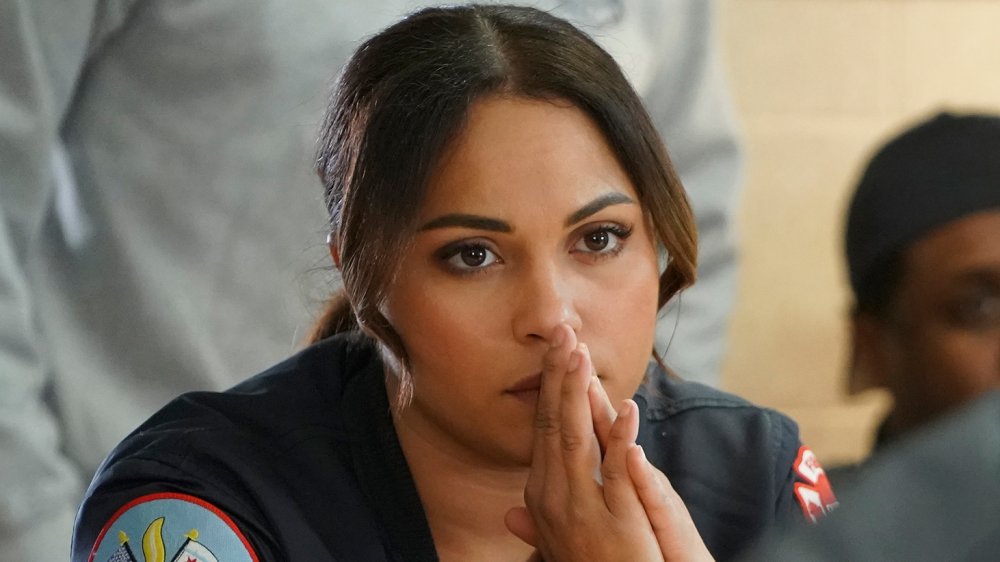 Gabriela Dawson could kind of do everything on Chicago Fire. The sister of Chicago P.D.'s Antonio Dawson, Gabby started her arc as the Paramedic in Charge for Ambulance 61, only to pass all the necessary tests to become a firefighter (albeit temporarily) before returning to her first love. Gabby finally decided that Chicago wasn't for her, taking her talents to Puerto Rico to run a rescue operation. 
Monica Raymund's exit was so surprising because she'd been with Chicago Fire since the beginning, portraying Gabby Dawson for the entirety of its first six seasons. That was enough for her, and so, with some reluctance, she moved on. "I've given six years of my life to that show and created a family there, so it was a bit like dismemberment, if you will," Raymund told the Chicago Tribune. "I knew that my six-year contract was coming to an end and I felt like I was hungry to explore a different role, a different story."
Lauren German (Chicago Fire)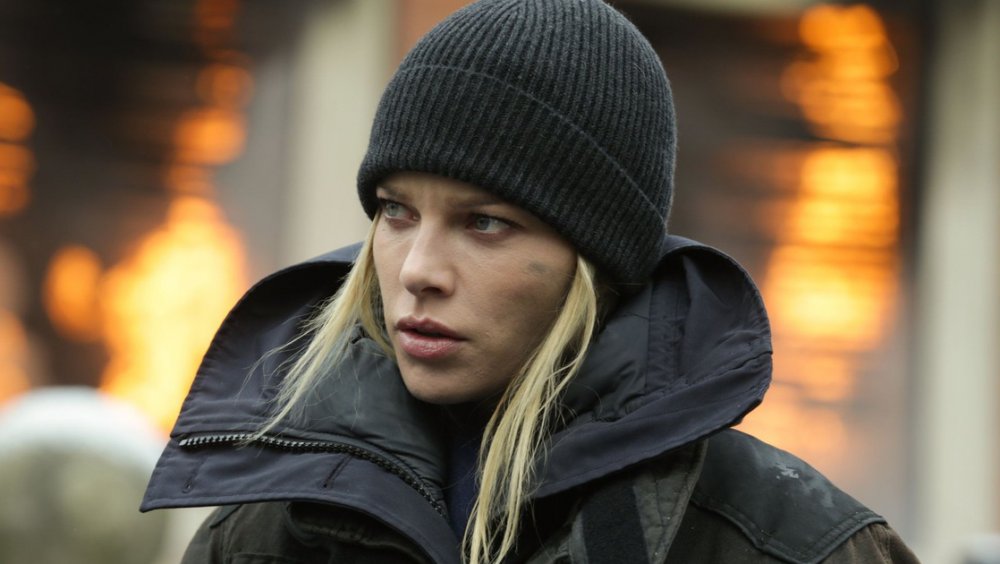 Leslie Shay, portrayed by Lauren German in the first two seasons of Chicago Fire, was a capable paramedic who held her own in the tough world of Firehouse 51. A character well-liked in the universe of the show and a fan favorite, it was shocking indeed when Shay was killed off in Chicago Fire's third season premiere. Her death concluded a cliffhanger from the previous season, in which first responders fell for a fire trap set by a serial arsonist. 
From a creative standpoint, Shay died because somebody had to — according to executive producer Matt Olmstead, the demise of a central figure would provide an emotional wallop to the audience. "Going into it, we knew if we were going to do it, it had to be someone who was going to give us a big impact, as opposed to going for a lesser-known character, which would equate to a pulled punch," Olmstead told TVLine. The producer revealed that he and the show's writers considered each and every major character, ultimately going with Shay "because it affected the most people."
Charlie Barnett (Chicago Fire)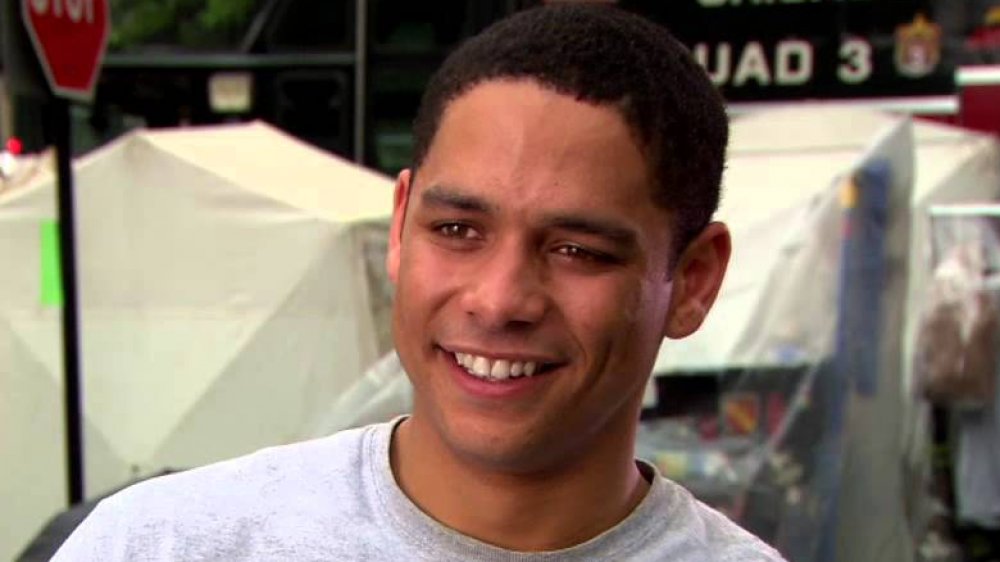 Peter Mills was something of an audience surrogate on Chicago Fire, with fans seeing the exciting and often frightening world of big city firefighting through his eyes. Taking on the same job as his late father, Mills was a rookie when the show began in 2012, moving up to a full-status firefighter and eventually switching over to a paramedic unit. In the third season, he returned to battling blazes and saved a life in his first call out, only to decide that what he really wanted was to work in his family's restaurant in North Carolina.
Actor Charlie Barnett found out he was about to lose his job from producers just before the exit episode taped. "I hadn't heard anything about it and then they pulled me into a room, sat me down, and apologized," Barnett told the Sarasota Herald-Tribune. The people in charge felt that his character "had reached a plateau and the writers didn't know where to take him because he's done so much already."
Dora Madison Burge (Chicago Fire)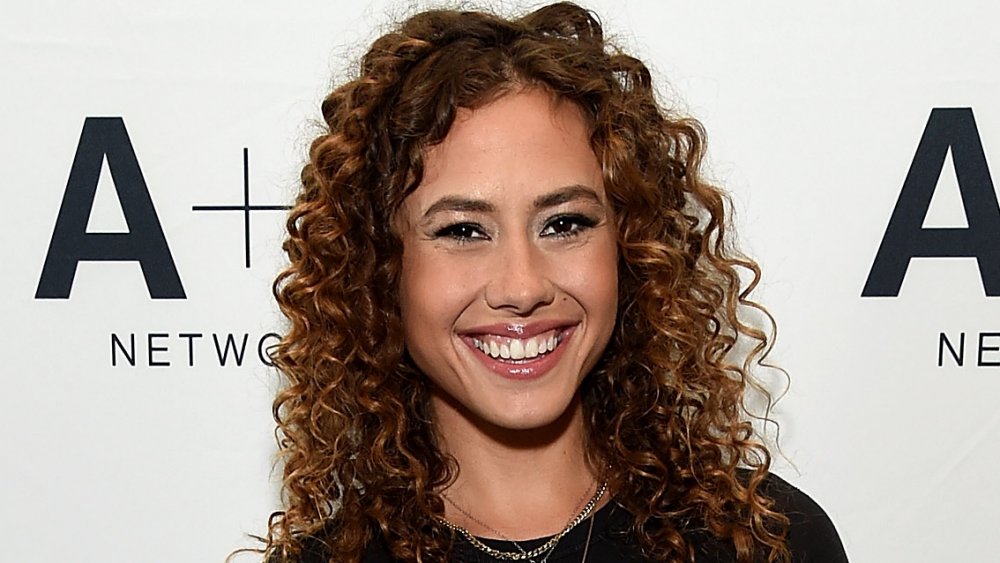 Michael Kovac/Getty Images
Peter Mills' replacement as Paramedic in Charge for the third season of Chicago Fire: Jessica Chilton, a.k.a. "Chili," who transferred in from the west side of Chicago. She had a hard time getting the other crew members to accept her, loyal as they were to Mills, and faced even more challenges in rapid succession. 
Upset by the death of her sister in season 4, Chili gives a patient the wrong medication, nearly killing her, sending her into a spiral of alcoholism that leads to Captain Boden relieving her of her duties. In other words, she was fired — and by extension, so was actress Dora Madison Burge — in the middle of the season. It's seemingly not anything personal, merely part of showrunner Matt Olmstead's drive to keep Chicago Fire dramatic and unexpected. "You can't just save up the big moments and departures and entrances for characters at episode one and episode 22," Olmstead told The Hollywood Reporter.
Steven R. McQueen (Chicago Fire)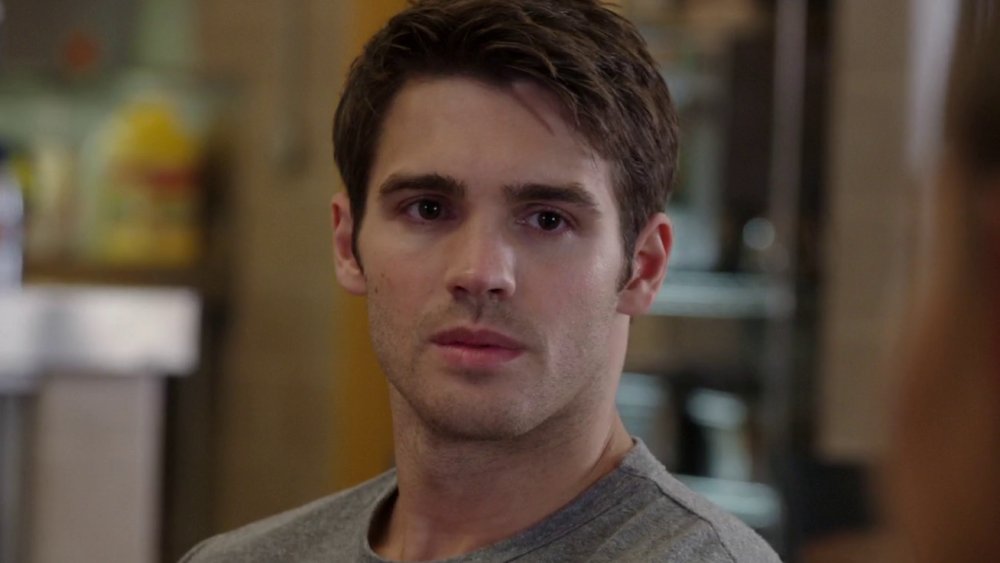 Having left The Vampire Diaries after six seasons, Steven R. McQueen joined Chicago Fire in its fourth season as Truck 81 firefighter and paramedic Jimmy Borrelli. The character receives a big emotional arc when his brother perishes in a fire, and Borrelli blames Battalion Chief Boden. The personal and workplace tension subsides when Borrelli is severely injured in an explosion, robbing him of an eye and requiring constant medical supervision. That ends the emergency and medical career of Borrelli, and McQueen's time on Chicago Fire, after just 24 episodes. 
Sending him away was really the show's way of deciding who won the Borrelli-Boden battle — Boden. "With Jimmy's character, it just felt like he needed to stand up for what he believed in, but Boden needed to stand up for what he believed in, and those two things couldn't live together," executive producer Michael Brandt told TVLine. And getting rid of Eamonn Walker, who has portrayed Boden since the series started, wasn't an option. "Eamonn has been with us since Day 1. He was the first character we cast."
Jon Seda (Chicago PD)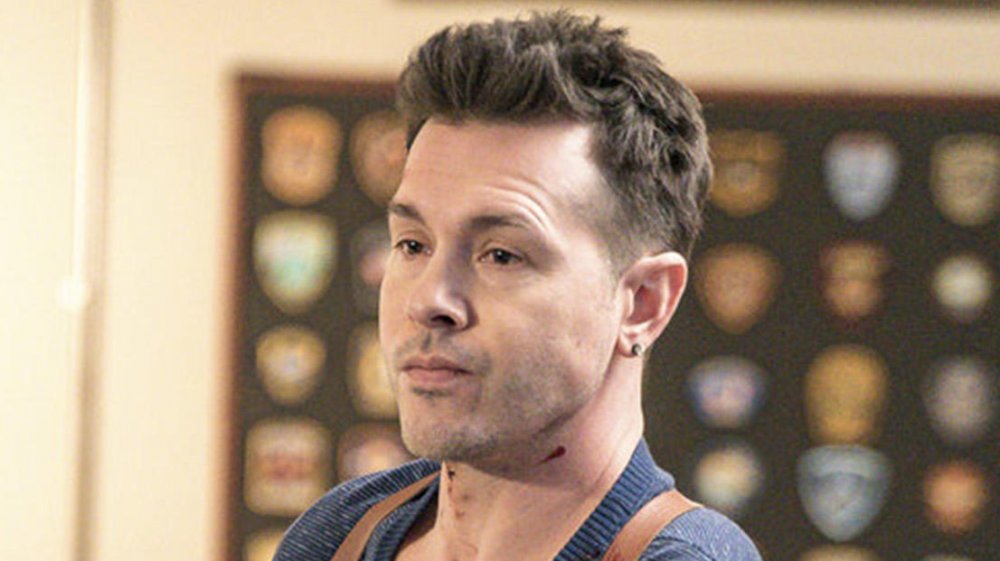 After portraying Detective Paul Falsone on both Law & Order and Homicide: Life on the Street in the '90s, Jon Seda joined NBC's One Chicago franchise as Chief Investigator Antonio Dawson, a recurring character on Chicago Fire before the debut of spin-off Chicago P.D., where he was a main character. Seda continued to be the link throughout Dick Wolf's universe of Windy City public servants, leaving P.D. for the short-lived Chicago Justice in 2017. After that show's swift cancelation, Seda and Dawson headed back to serve on Chicago P.D. for another two years until he reached the end of the line. Early in the seventh season, Dawson, suffering from a relapse to a pill addiction, resigns from the force and moves to Puerto Rico. According to a source close to the show who spoke to Deadline, writers had done all that they could do with the character, creatively, and opted to get rid of him.
Sophia Bush (Chicago PD)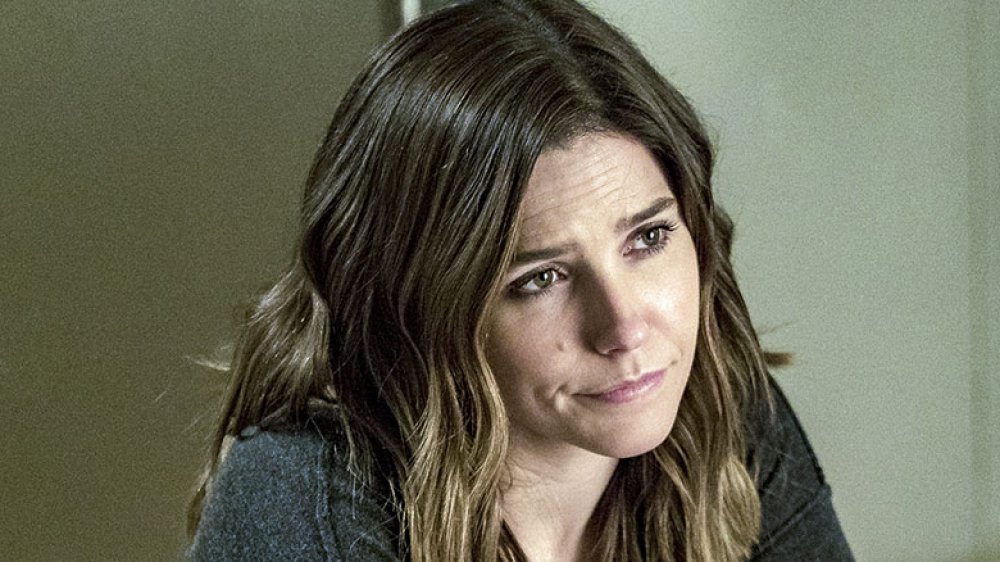 The ostensible star of the ensemble drama Chicago P.D., Sophia Bush's image featured prominently in promotional materials for the series, seeing as how she was the most famous and recognizable cast member owing to her time on the long-running soap One Tree Hill. And yet Bush had no choice but to leave the popular series where she'd spent four years playing the complex Erin Lindsay, a teen criminal turned police informant turned Intelligence Unit detective. Chicago P.D. writers sent her off by having Lindsay accept an offer to work with the FBI in New York.
"It was a consistent onslaught barrage of abusive behavior," Bush told Dax Shepard's Armchair Expert podcast (via Deadline), describing the production's staunch refusal to improve working conditions. She had a hard time working through the harsh Chicago winters, and said her body was "falling apart" because she was so unhappy on the show. Producers refused to let her out of her seven-year contract, leaving Bush to issue an ultimatum. "I said, 'Okay, you can put me in the position of going quietly of my own accord or you can put me in the position of suing the network to get out of my deal and I'll write an op-ed for The New York Times and tell them why.'" They let Bush out of her deal.
Archie Kao (Chicago PD)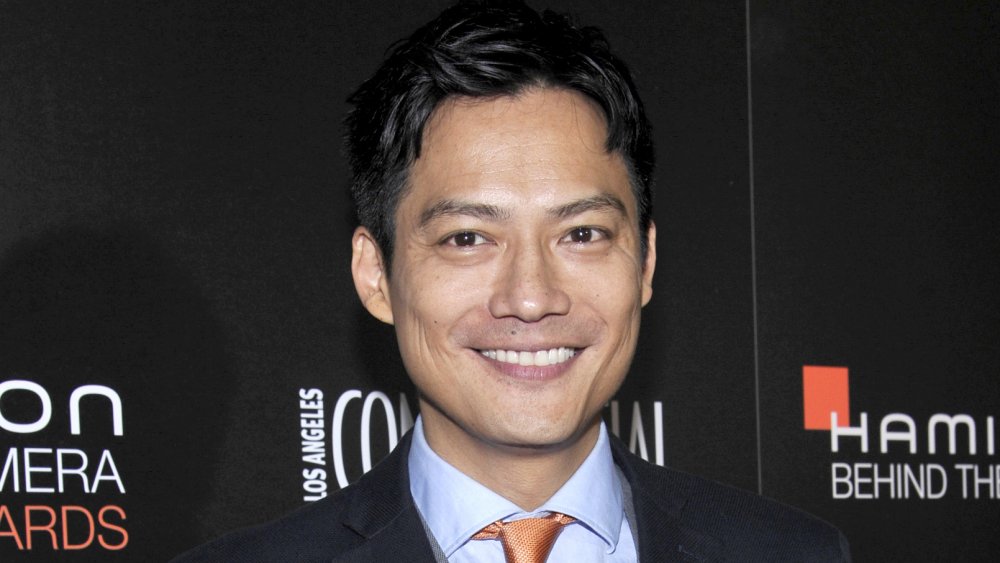 John Sciulli/Getty Images
A major city's police force has a lot of sophisticated and expensive resources to fight crime and solve cases, and specialized employees to use them. On Chicago P.D., that person was Detective Sheldon Jin, well-versed in surveillance and other police technology. At the end of the series' first season, Jin meets a tragic end. Revealed to be a mole working for corrupt Internal Affairs handler Stillwell, Jin had been spying on his Investigative Unit cronies under the threat of his father being deported back to China. With the whole secret operation unraveling, Stillwell kills Jin, his body discovered in the season one finale. Jin at least gets a heroic redemption at the beginning of season two, when his colleagues find a thumbdrive he left behind, full of incriminating evidence against Stillwell.
Actor Archie Kao lost his job as Jin on Chicago P.D. for the sake of plot advancement. "It's one of those things where the story told was headed in that direction in terms of needing to have a cliffhanger and a big impact of a season finale," showrunner Matt Olmstead told TV Guide, adding that the death was designed to inspire some strong motivations in the other characters. "It shakes everybody up, definitely for the next three or four episodes until people can re-galvanize as a family, but people have some hard feelings about how it all goes down."
Brian Geraghty (Chicago PD)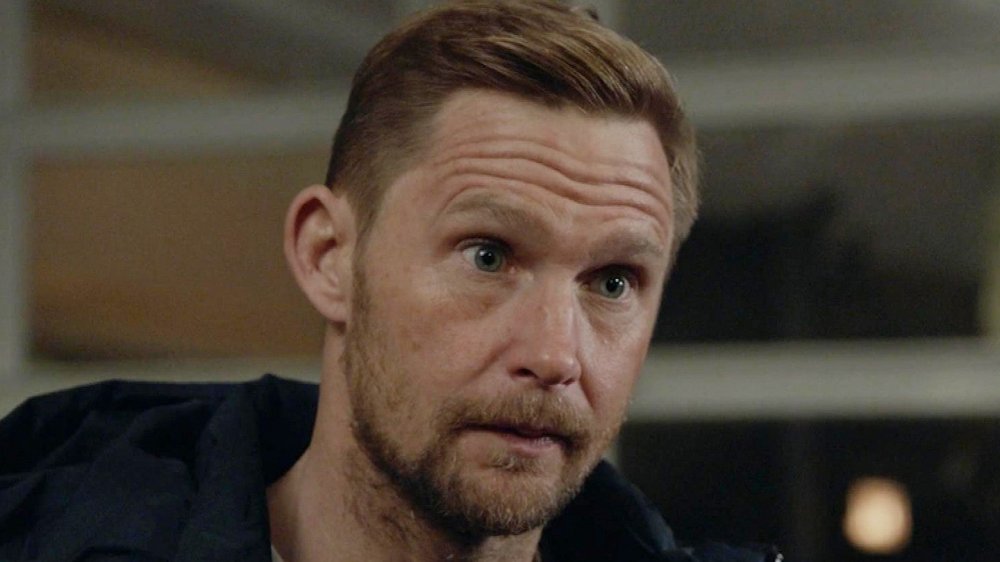 Officer Sean Roman, a sometimes hot-headed patrol cop who runs a security company when he's off duty, was always a romantic, deep down. The only reason he transferred to Chicago P.D.'s 2-1 was because he'd become romantically involved with another officer, a process he'd repeat in his new environs. Toward the end of Chicago P.D.'s third season, Roman is shot in the line of duty and seriously wounded, hinting at a tragic end for his character. He ultimately pulls through, and given the choice of transferring to semi-active duty or quitting the force, he chooses the latter and moved to San Diego.
While the exit of his character and the means by which he did it were a surprise, it's apparently what Chicago P.D. producers and actor Brian Geraghty had in mind all along, according to Deadline. Back when they were trying to cast Roman, producers were extremely keen on hiring Geraghty. He was interested, but wanted a year-to-year contract, rather than a standard seven-year deal, so he could leave the show when he felt it was time to move on, and with enough advance warning to give Roman a proper sendoff.
Rachel DiPillo (Chicago Med)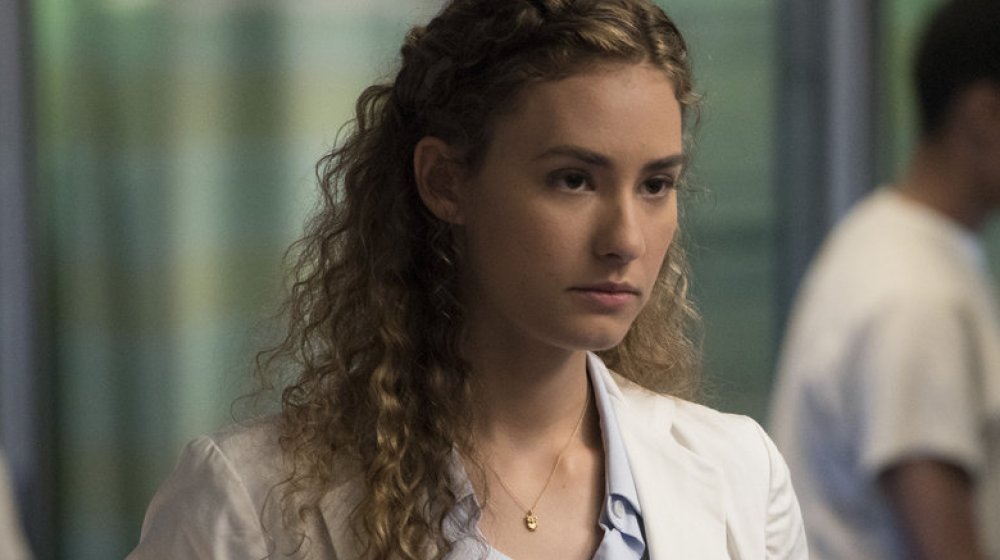 Most of the action in Chicago Med, the hospital component of the One Chicago franchise, takes place in the high-octane and higher-stakes excitement of the emergency room at Gaffney Chicago Medical Center. Every day its doctors and nurses work desperately to save lives, with medical student Sarah Reese in the fray along with them. Well, she was, until she realized her talents would be better suited to pathology, only for a switch to psychiatry. What ultimately sends Dr. Reese away from Chicago Med and off to Texas is a personal tiff with Dr. Charles (Oliver Platt), when he learns that Reese's father might be a murderer.
By the time actress Rachel DiPillo started playing Dr. Reese on Chicago Med, she had amassed plenty of TV credits, guesting on episodes of Revenge, Bones, Mad Men, NCIS, and Jane the Virgin. Since leaving the Chicago shows in 2018, DiPillo hasn't appeared in any movies or TV shows — evidently she walked away from her workplace, just like her character.
Lisseth Chavez (Chicago PD)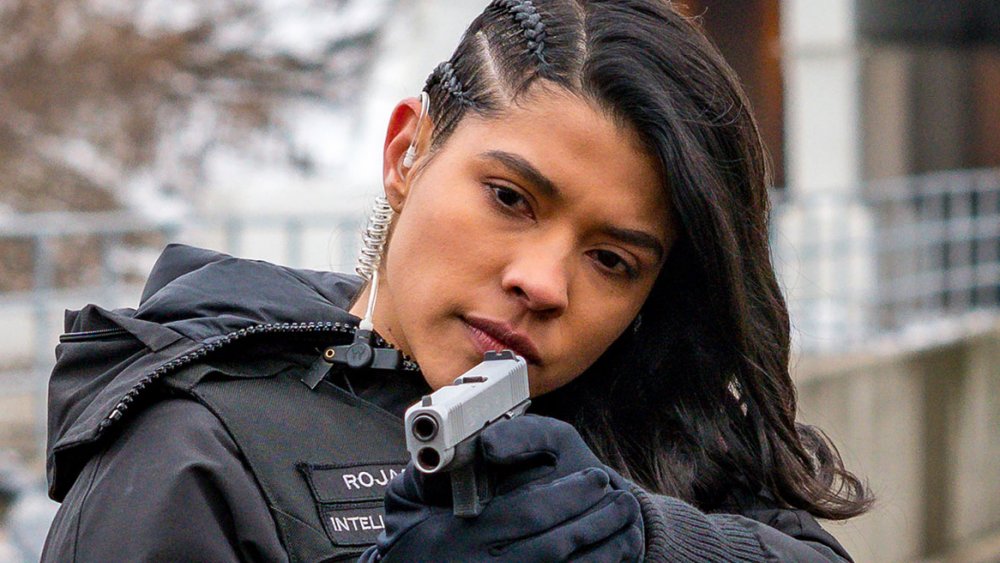 Early in the seventh season of Chicago P.D., Lisseth Chavez joined the cast as Vanessa Rojas. A tough and world-weary individual who grew up in dozens of foster homes, Rojas works as an undercover police officer who gels with the regular crimefighting team so well that Sgt. Voight (Jason Beghe) asks her to join the 21st District's intelligence squad on a permanent basis. She accepts, and quickly gets to work busting bad guys while also striking up a relationship with fellow undercover specialist Det. Kevin Atwater (LaRoyce Hawkins).
All success aside, this was a one-and-done situation for both Rojas and Chavez. In September 2020, TVLine reported that the actor (and her character) would not be around for the eighth season of Chicago PD. Chavez will remain a series regular on network television, opting to join the CW's superhero series Legends of Tomorrow as Esperanza "Spooner" Cruz, an alien expert who joins that series' time ship crew.