No Time To Die's Newest Trailer Will Totally Blow You Away
Buckle up, Bond fans — the latest trailer for No Time to Die promises one heck of a fun ride, and an appropriately slam-bang send-off for star Daniel Craig.
The 25th James Bond film will be the fifth and final outing for Craig, who stepped into the role beginning with Casino Royale in 2006. Craig was famously hesitant to return to the series that made him an international superstar, and disclosed earlier this year that the experience of filming the most recent Bond flick, 2015's Spectre, had been so physically demanding that he wasn't sure whether he had another one in him.
"I finished that movie with a broken leg," Craig told Entertainment Weekly in January 2020. "I had to question myself: Was I physically capable of doing [another one] or did I want to do another one? Because that phone call to your wife saying 'I've broken my leg' is not pleasant."
However, longtime Bond producer Barbara Broccoli was able to convince Craig that there was more story to tell with his iteration of the super-spy. The actor has got to be feeling pretty good about his decision to saddle up once more, because judging by this trailer, No Time to Die will be a James Bond adventure for the ages. 
Supporting players steal the show in the No Time to Die trailer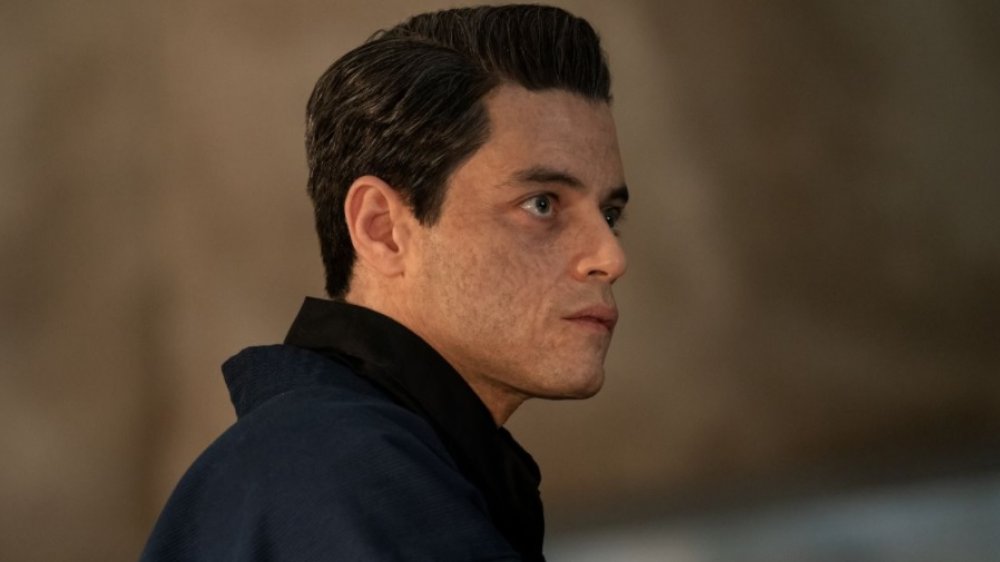 Universal Pictures
The new spot for No Time to Die gives fans longer looks at a couple of action set pieces from the film's first trailer, which was released back in December 2019. It also offers additional glimpses at the movie's supporting characters — namely Ana de Armas' (Knives Out) CIA agent Paloma, shown annihilating some dudes while wearing a tasteful evening gown and high heels, and Rami Malek's (Bohemian Rhapsody) Safin, whom we only briefly glimpsed without his spooky porcelain mask in the first round of footage. 
In fact, Malek runs away with this fresh trailer. As the nefarious Safin, Malek's scarred face, haunted eyes, and icy manner of speech are about a million light years from his portrayal of Freddie Mercury in 2018's Bohemian Rhapsody – and as Bond villains go, Safin looks like one of the creepiest (and deadliest) yet. 
"We both eradicate people to make the world a better place," Safin tells Bond in voiceover. "I just want it to be a little tidier."
Also getting more of the spotlight this time around is Lashawna Lynch's Nomi, a relatively green 00 agent who nevertheless displays an impressive skill set. There's even an excellent callback to Lynch's turn in Captain Marvel as Monica Rambeau, hotshot fighter pilot and best friend of Carol Danvers. Nomi and Bond are seen commandeering what looks like an insanely high-tech, experimental aircraft, and Bond appears just a bit nervous. "Do you know how to fly one of these?" he asks. "Nope," she responds, before jetting off into the sky.
The trailer's final moments offer a better idea of the flick's stakes as well. Nomi is seen in a near-panic realizing that Safin intends to "kill millions," and Bond, sounding arguably more terrified than ever before, is heard in voiceover proclaiming, "If we don't do this ... there will be nothing left to save." 
Expect some insane action in No Time to Die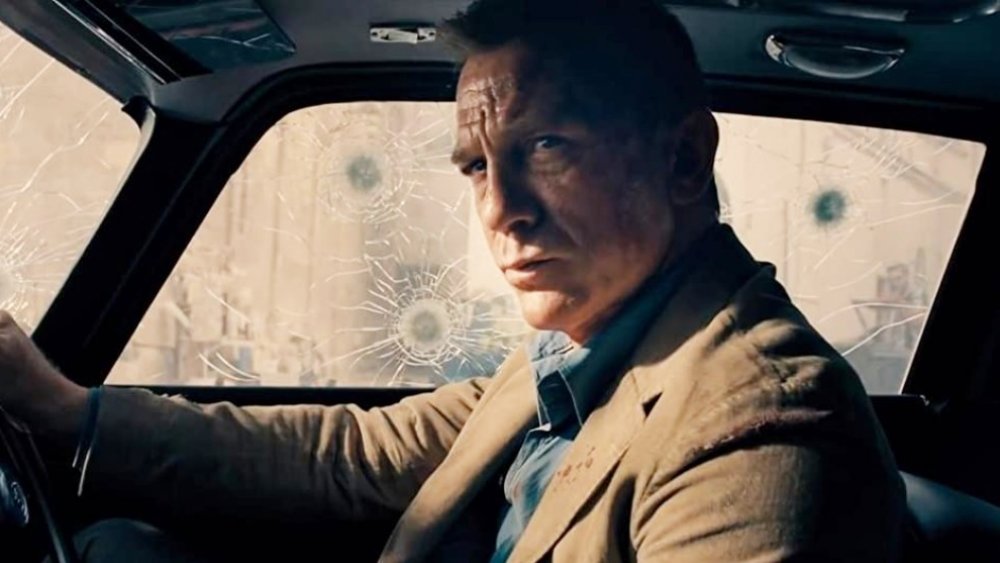 Universal Pictures
Unless this trailer is just outright lying, No Time to Die will feature some of the wildest action set pieces ever seen in a Bond film. The spot's brief opening sequence — in which Bond has a close call with a pursuing vehicle before taking a dangerous plunge over the side of a bridge — is enough to get pulses pounding, and there's a lot more where that came from.
In the new trailer, there's a better look at the scene where Bond's car sprouts machine guns from its headlights, a tease of a thrilling underwater sequence, and an extended sequence featuring a truly bonkers motorcycle stunt. There are also multiple teases of a frantic, high-speed chase involving both motorcycles and SUVs, which apparently takes place in a grassy, forested area. The trailer's final shot appears to be a part of this sequence, as Bond pumps bullets into an SUV that just barely misses him while careening upside down through a wooded hillside.
All of this is to say that if the filmmakers intended to take it easy on Craig for his final outing as 007, you wouldn't know it from watching this trailer. Directed by Cary Joji Fukunaga (True Detective, Maniac), No Time to Die hits the big screen on November 20.