Black Panther's Ryan Coogler Is Making Another Comic Book Movie
Rich Fury/Getty Images
Black Panther director Ryan Coogler is taking some time away from Wakanda for an intriguing new comic book project.
According to Deadline, Coogler will produce an adaptation of the comic book series Bitter Root for Legendary, basing it on the Image comics written and created by Chuck Brown, Sanford Greene, and David F. Walker. 
Sev Ohanian and Zinzi Evans, Coogler's wife, are also involved with the upcoming film. Beyond the fact that she's married to Coogler, Evans has gotten involved with more of his projects lately, and Ohanian has worked with Coogler in the past, including a producing credit on Coogler's Fruitvale Station. 
Bitter Root, which is set during the Harlem Renaissance in the 1920s, tells the dark and gripping story of a family of former monster-hunters who must return to their life's calling after a series of supernatural attacks plague New York City. With the family scattered to the winds (and many of its members already dead), the Sangeryes clan must come back together to not only save Manhattan, but also the world, as well as repair the damage done to their relationships with each other.
Only five issues of the comic have been released so far, but with its intricate story and excellent sales, Bitter Root seems like yet another slam dunk for Coogler, especially after his previous success in the genre with Black Panther. Add in the fact that Bitter Root is helmed by an all-black creative team and focuses on non-white characters, and it's clearly a good fit for Coogler, who has made his mark proving that stories with diverse characters can achieve overwhelming critical and commercial success.
Coogler's stratospheric success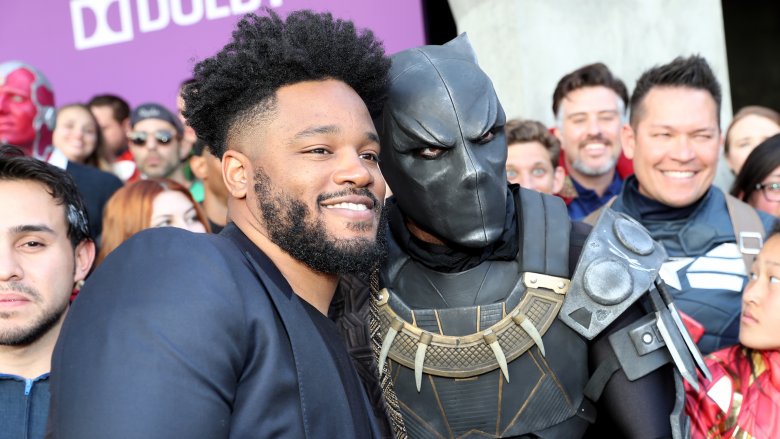 Rich Polk/Getty Images
After Coogler made his feature film directorial debut with Fruitvale Station – the true story of a young African-American man killed by transit police in Oakland, California — the director earned plenty of accolades and perfectly positioned himself as a name to watch. Smartly, he followed up Fruitvale by collaborating with the film's star, Michael B. Jordan, on Creed – the seventh movie in the Rocky franchise that tells the new story of Adonis Creed (Jordan), Apollo's son who must grapple with his father's legacy alongside Rocky himself (with Stallone returning to his signature role). Though he didn't return for 2018's Creed II, which also starred Jordan, Coogler did serve as an executive producer.
However, Coogler's biggest hit to date is undoubtedly Black Panther, which reunited him with Jordan once again (Jordan played the gripping, scene-stealing, layered villain Erik Killmonger). The filmmaker also got to work with Chadwick Boseman (who portrayed the titular hero), Academy Award winner Lupita Nyong'o, The Walking Dead's Danai Gurira, and more. 
Coogler has been universally praised for bringing black stories to the forefront and changing the concept of what a blockbuster film really means, especially considering that Black Panther absolutely demolished box office records and became the highest-grossing film directed by a black director.
With projects like Black Panther 2 (which will be released on May 6, 2022) and Space Jam 2 (for which Coogler serves as a writer and producer and which will be released on July 21, 2021) on the horizon, Coogler is still going strong. And thanks to his in-development Bitter Root movie, it's clear that there's still plenty more to come from this bold, brilliant, and visionary director.