Jeffrey Wright Couldn't Recognize Colin Farrell On The Batman Set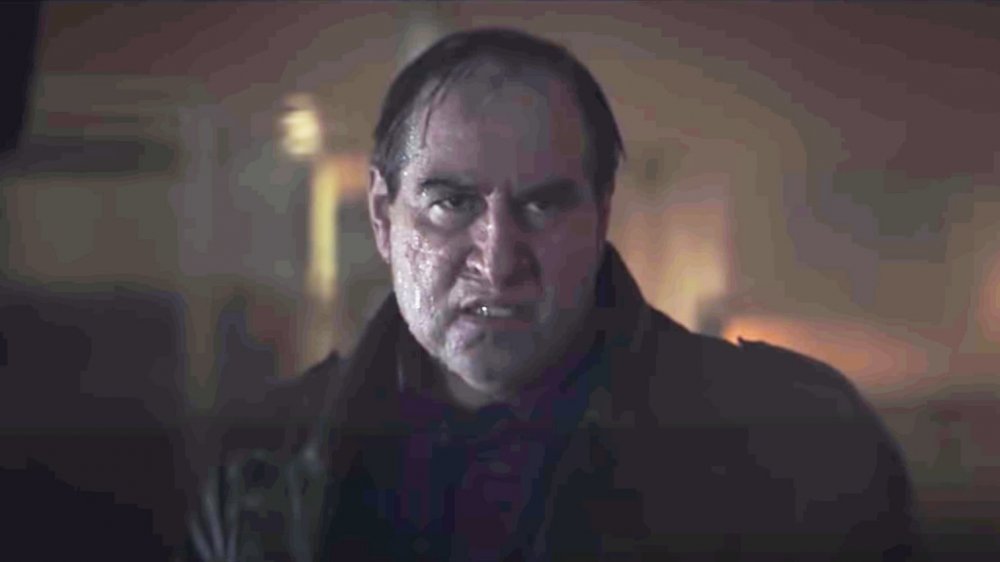 Warner Bros./DC Entertainment
If you had trouble recognizing Colin Farrell in the new trailer for The Batman, you're apparently not alone.
In a new interview on SiriusXM's The Jess Cagle Show, Farrell's co-star Jeffrey Wright, who plays Commissioner Jim Gordon in Matt Reeves' upcoming Batman reboot, admitted he had some serious trouble recognizing the actor playing Oswald "Oz" Cobblepot, who ultimately becomes the Penguin. When the trailer was released during DC's FanDome event on August 22, 2020, fans were shocked to see Farrell's complete transformation into Oswald, and clearly, Wright was in the same boat during filming.
As Wright told Cagle, "It's just incredible. Colin walked onto set one day, and I walked right by and passed him." Laughing, Wright continued, "I was like 'Okay, hey, dude what's happening, where's Colin, are we going to shoot? [...] It's pretty remarkable."
Knowing that Farrell's transformation was so dramatic that Wright didn't even recognize him in person is pretty shocking, which gives fans even more reason to get excited about the Caped Crusader's next outing. Here's everything that you need to know about Colin Farrell's incredible transformation into Oswald.
Colin Farrell's appearance in The Batman is small but pivotal
Slaven Vlasic/Getty Images
When fans caught their small glimpse of Farrell in The Batman's trailer — which, impressively, came together despite only 25% of the film making it in front of cameras before production shut down in March — it was hard to believe that this portly, balding man could possibly be Farrell, who still looks every bit the chiseled movie star at 44 years old. However, with the help of some seriously impressive prosthetics, Farrell underwent an amazingly comprehensive transformation to become Oswald, and this first glimpse of him is definitely promising.
However, there's some bad news about Farrell's role in The Batman: it's not a very big role. While this makes sense, considering that Paul Dano's Riddler — who provides the voiceover in the trailer and briefly appears as well — seems to be the film's main antagonist, it's definitely disappointing for fans who hoped to see more of Farrell's villain.
As Farrell told GMA News in a recent interview, "I haven't got that much to do. I have a certain amount in the film. I am not all over it by any means. But there are a couple of tasty scenes I have in it... and I can't wait to get back." Luckily, as of this writing, The Batman has resumed filming in London, meaning that Farrell is — hopefully — back to work.
Despite COVID-related delays, The Batman is set for theatrical release on October 1, 2021.