The Bad News About The Batman That Fans Don't Want To Hear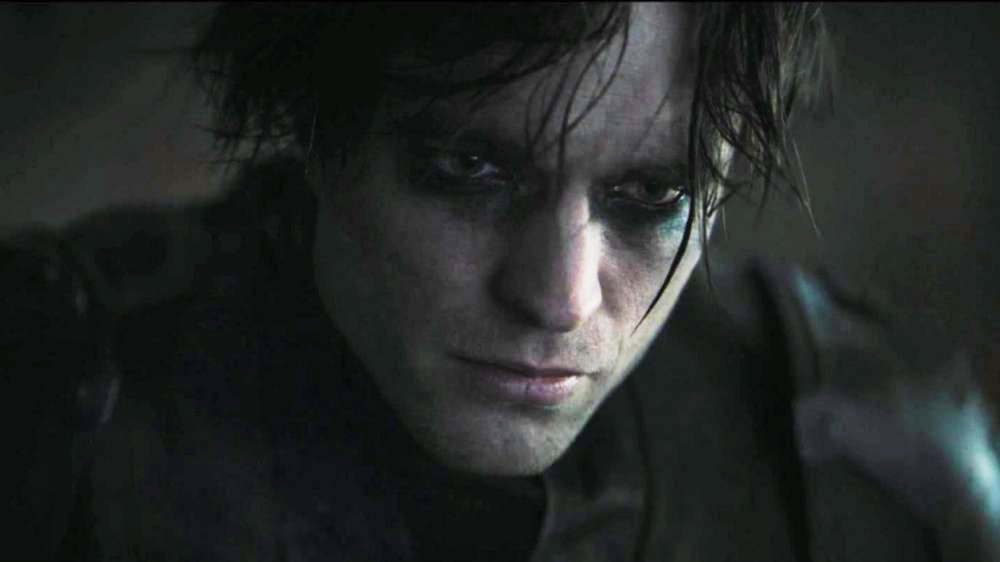 Warner Bros./DC Entertainment
Everyone's eager to see writer-director Matt Reeves' new take on the Caped Crusader, and that hype only grew during DC FanDome on Saturday, August 22, 2020. A new teaser trailer for The Batman dropped during FanDome, and the footage made sure to note that the film is currently in production. This confirms that the movie isn't anywhere near finished — principal photography hasn't even wrapped yet.
Starring Robert Pattinson as Bruce Wayne, the brooding billionaire and apparent object of the Riddler's torment, The Batman is currently scheduled to hit theaters in October 2021. But there's a chance that The Batman may not make that intended release date, meaning audiences might have to wait a little longer to witness Battinson in action.
According to Reeves, only about 25 percent of The Batman was filmed before the COVID-19 crisis struck the world in the spring of 2020. In an effort to curb this novel and easily transmittable virus, film sets shut down across the entire globe — and that included The Batman. Reeves told Deadline in April 2020, a few weeks after production on The Batman shuttered, "We're not officially editing right now. We've actually shot a quarter of the movie and I have been pouring through dailies, looking at takes, and what's to come."
The Batman may face another delay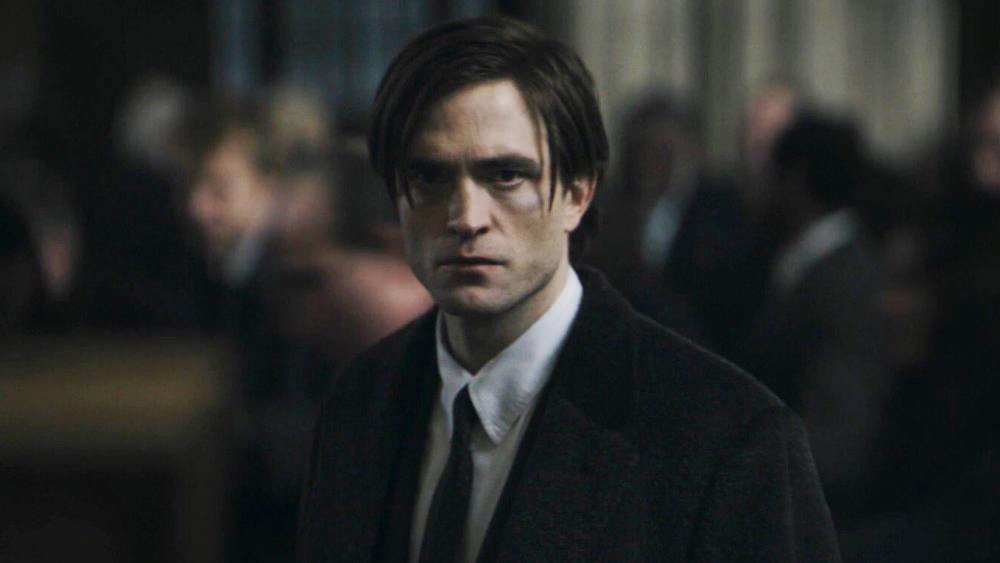 Warner Bros./DC Entertainment
After production on The Batman was halted, lead actor Pattinson basically went off the deep end while quarantined in London, eschewing his workout routine and making some pretty unsettling meals — all of which was detailed in a GQ cover story shot by the star himself. In the profile, Pattinson described himself as "barely doing anything" to prepare to jump back into his role as the Dark Knight, which definitely wasn't encouraging.
Thankfully, The Batman was just recently given the greenlight to begin filming again. There's no denying that that's great news for the production, but it can't be ignored that work supposed to take place in the spring and summer months of 2020 has now been pushed several months to early fall. Warner Bros. did think quick and offer The Batman some breathing room for principal photography and post-production work by delaying the film from June 25, 2021 to October 1, 2021. 
Still, roughly 75 percent of The Batman still needs to be shot as of this writing, and what fans saw of the movie in its teaser trailer represents just a small portion of the movie. It takes a long time to complete filming — shoots average out somewhere between four and five months, but there are so many variables that go into production that it's impossible to predict ahead of time — and The Batman has a long stretch ahead. Shooting may take a bit longer than anticipated, and post-production might involve unforeseen reshoots, dialogue pick-ups, or other edits that necessitate more time spent on making the movie perfect. 
Therefore, it's possible that with so much left to shoot, The Batman may cut it super-close to its intended October 2021 release date — or not make it there at all. Will that four-month release date delay be enough to make up for the months-long production hiatus? Here's to hoping. 
The rundown on The Batman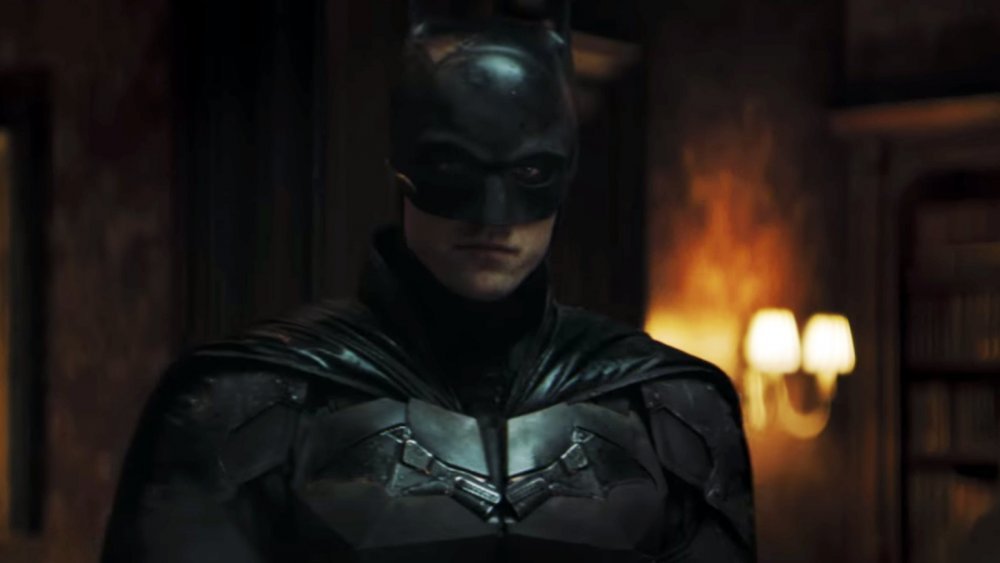 Warner Bros./DC Entertainment
Given Pattinson is, in effect, the poster child for The Batman, it's safe to say he's the biggest draw to the gritty feature. But he certainly isn't the only one.
The English actor is flanked by a stellar cast that includes the person he'll likely share a significant amount of his screen time with: Zoë Kravitz, who plays Selina Kyle, better known as Catwoman. As Kravitz shared during the Television Critics Association's winter press tour in January 2020 (via Variety), Catwoman offers the perfect contrast to Batman, which should make for an exciting on-screen dynamic.
"Selina Kyle represents really strong femininity, and I'm excited to dive into that," said Kravitz, also noting that she drew inspiration from Michelle Pfieffer's depiction of Catwoman in 1992's Batman Returns. "I think femininity represents power, and I think it's a different kind of power than masculine power. That's something that's really interesting about Batman and Catwoman. I think Batman represents a very kind of masculine power, and Catwoman represents very feminine power — slightly more complicated, and softer, too. I like the idea that you can be soft, you can be gentle and still be very powerful and still be very dangerous."
Joining Pattinson and Kravitz are Paul Dano as Edward Nashton (aka the Riddler); Jeffrey Wright as James Gordon, the first actor of color to play the Gotham City Police Department commissioner; Colin Farrell as the villainous Oswald "Oz" Cobblepot (aka Penguin); Andy Serkis as Alfred Pennyworth, the Wayne family's faithful butler and Bruce's most trusted confidant; and John Turturro as mob boss and Batman enemy Carmine Falcone. Rounding out the cast are two stars playing major figures in Gotham — Peter Sarsgaard as district attorney Gil Colson, and Jayme Lawson as mayoral candidate Bella Reál — as well as Charlie Carver, Max Carver, and Gil Perez-Abraham in undisclosed roles.
As of this writing, The Batman will fly into theaters on October 1, 2021.