A Totally Underrated Ryan Reynolds Movie Is About To Hit Netflix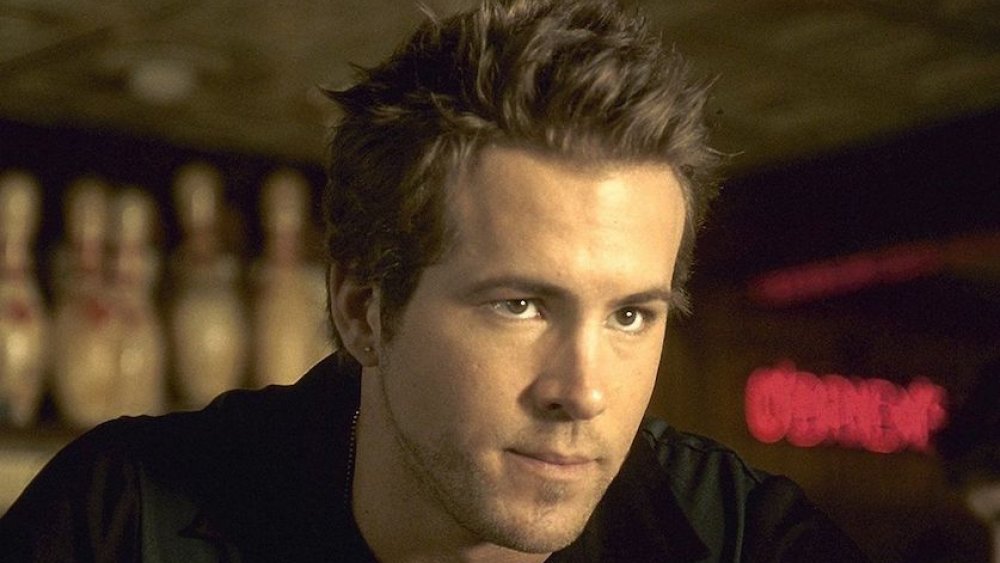 Lionsgate Films
These days, he's best known for breathing foul-mouthed life into the baddest of Marvel bad boys, Deadpool. But before he went full action star, making the world laugh, cry, and cringe as the super-powered Merc with a Mouth, Ryan Reynolds was primarily known as a funny man with leading-man looks, not to mention charm and wit to burn. After a largely successful small screen run on ABC's cult hit Two Guys, a Girl, and a Pizza Place (and a memorable appearance in 1999's grossly overlooked laugher Dick), Reynolds decided to take his talents to the cinematic realm full time.
The early days of Reynolds' big screen career were a decidedly mixed bag, with the actor scoring an unexpected hit in 2002's Van Wilder before taking some serious misses with the likes of Blade: Trinity (2005) and The Amityville Horror (2005). Part of the problem with those two failures was that moviegoers maybe weren't quite ready to take Reynolds seriously as either an action or dramatic star at that point. He was also struggling to find roles that balanced his unflappable charisma with his desire to do at least slightly more serious work. 
He took an unexpected step in the right direction in 2005, claiming a role in an off-beat workplace comedy by the name of Waiting. Just to be clear, there's nothing particularly "serious" about Waiting, which follows the shenanigans of various restaurant employees over a single, fateful dinner shift. If anything, Waiting does all it can does all it can to avoid being taken seriously, and remains a flawed little comedy that fully (and shamelessly) embraces farce. 
Waiting does, however, find Reynolds in a role that deftly blends his introspective everyman appeal with his brazen love of slap-sticky mugging. As such, it remains a genuinely underrated title in Reynold's rapidly expanding cinematic oeuvre, and it's about to make its way to Netflix.
Ryan Reynolds isn't the only familiar face to appear in Waiting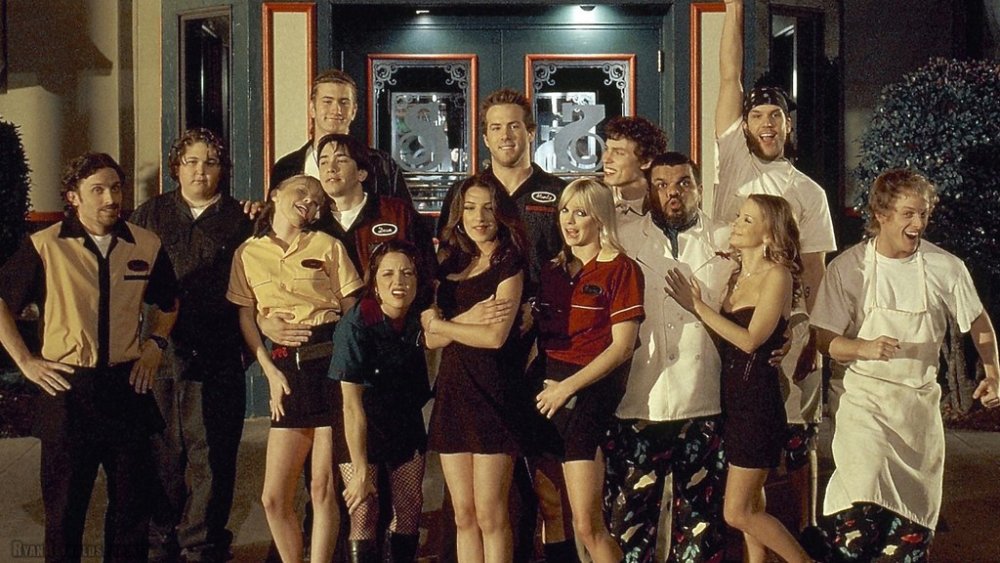 Lionsgate Films
If you're among the many who've patiently been waiting for Waiting to hit Netflix, your, ahem, wait is almost over. The film will officially hit the platform on September 23, and when it does, fans will get to revisit all the angsty workplace antics and cringe-worthy, goat-tinged back-of-house action that made Waiting a comedic cult classic upon release. You'll also get to watch Ryan Reynolds deliver a surprisingly warm, down-to-earth performance as Monty, a nice-ish twenty-something slacker happy enough to waste away in the restaurant game while hooking up with the revolving door of women he works with.
If you haven't seen Waiting, we'll warn you not to expect high art. The film flagrantly flaunts its penchant for low-brow laughs, a fact which no doubt earned it a less-than-fresh Rotten Tomatoes rating. As it is, Waiting's audience score on the Tomatometer more accurately reflects its fandom, which remains as fervid today as it was in '05 (especially among disgruntled current and former restaurant workers). 
Outside of a winning turn from Reynolds, Waiting also flaunts a beyond impressive ensemble of character actors and then-up-and-comers. Key among them is Justin Long, who was hot off of a big-time hit with 2004's Dodgeball, and well on his way to being one of the most in-demand actors of the 2000s when he starred in Waiting. Alongside the male leads you'll find comic ingenue Anna Faris, who, after earning raves for Scary Movie (2000) and Lost in Translation (2003), only cemented her status as one of Hollywood's premier comediennes with Waiting.
Joining that trinity of comedic talent are the likes of John Francis Daley (Bones), Luis Guzmán (Boogie Nights), David Koechner (Anchorman), and Allana Ubach (Crossing Swords), all of whom go above and beyond for a laugh, and help make Waiting the raunchy restaurant comedy the world never knew it needed.