Why Queen Tulip From Crossing Swords Sounds So Familiar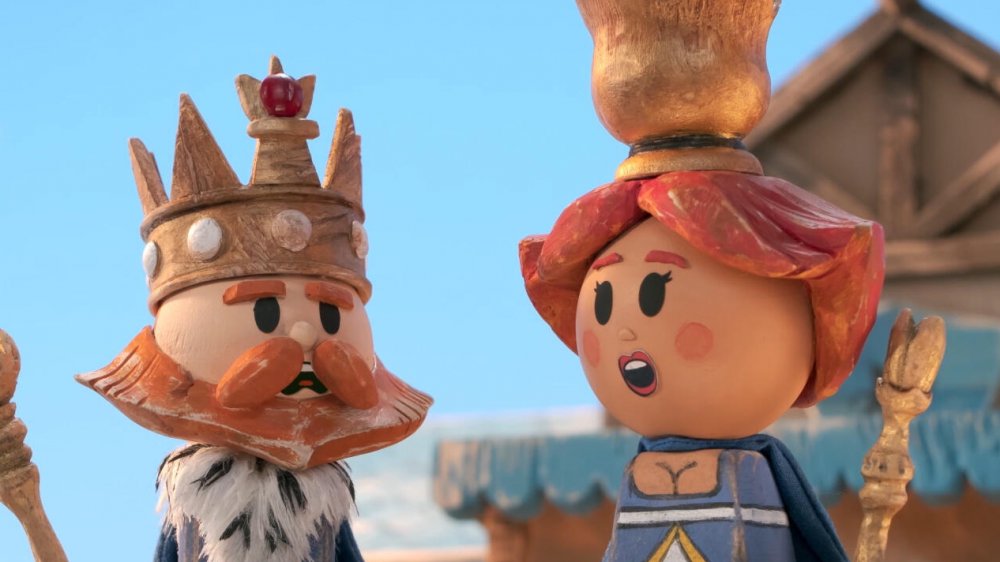 Hulu
At first glance, the cute little knights, royals, and pirates on the Hulu Original Crossing Swords look like characters from a kids' show. This is not just another dopey animation, however, designed to distract children and — like — teach them stuff. The characters quickly put the X-rated in exploits, cursing up a storm, fighting, feuding, and, er, another verb that starts with 'f.'
A quick glance at Alanna Ubach's voiceover resume gives the impression that the actress, who voices Queen Tulip on Crossing Swords, is more comfortable with projects geared toward a younger audience. However, she recently told an interviewer that she enjoys working on adults-only projects like Crossing Swords, just as well. "It's so liberating to be around a bunch of your contemporaries who all have the same wicked, crazy sense of humor. It's so fun," she said.
A closer look at Ubach's long career reveals that — although she's voiced some very high profile kids' characters — she's appeared in equally esteemed child-unfriendly content as well. This is why Queen Tulip from Crossing Swords sounds so familiar.
Alanna Ubach voiced this character in Pixar's Coco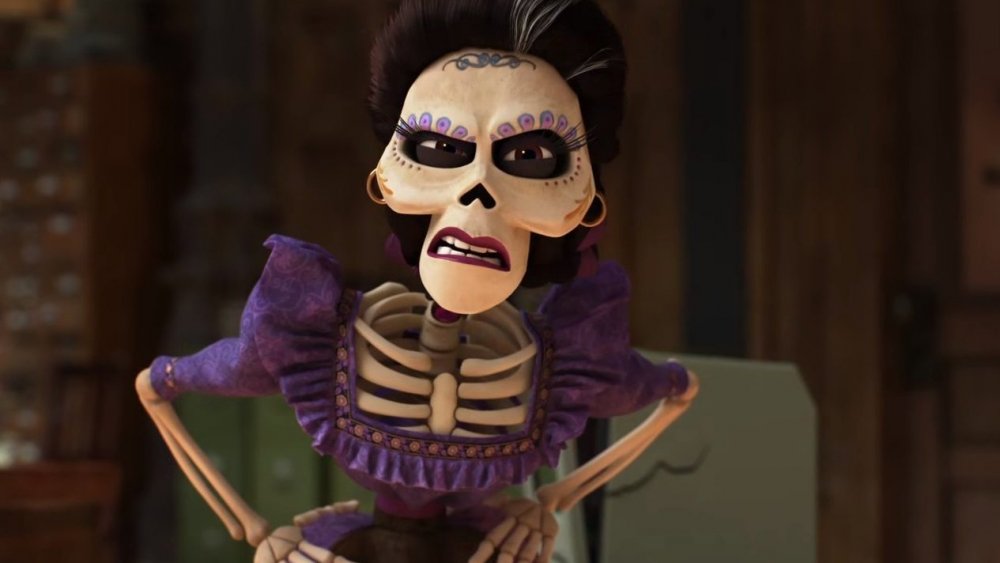 Disney/Pixar
If you fin you find yourself watching a lot of children's programming, you may recognize Ubach's vocal talents from episodes of TV series like Ben 10, Pound Puppies, Puppy Dog Pals, The Spectacular Spider-Man and Kaijudo: Rise of the Duel Masters. She's also voiced characters in hit animated features.
Ubach provided the voices of a few minor characters in 2011's Rango, which starred Johnny Depp as a pet chameleon forced to survive in a rough, tough desert town. But her voiceover career highlight to date has been playing Mamá Imelda in Pixar's Coco. Imelda is Miguel's great-great-grandmother, the woman who banished music from the family and set them on a shoe-making path instead. And yes, that really was Ubach singing folk song "La Llorona" at the end.
As the daughter of a Mexican-American mother and Puerto Rican father, Ubach was happy to appear in a film that celebrated Mexican culture. And although she got her singing voice from her mother, Ubach told the Brite and Bubbly blog that she based her performance of Imelda on her great aunt Flora. "She was a very passionate woman, who had been married twice and was just a liver," Ubach said. "I was honored to play a character ... where I will inject the spirit of Tia Flora."
Alanna Ubach has appeared in some of your favorite movies and TV shows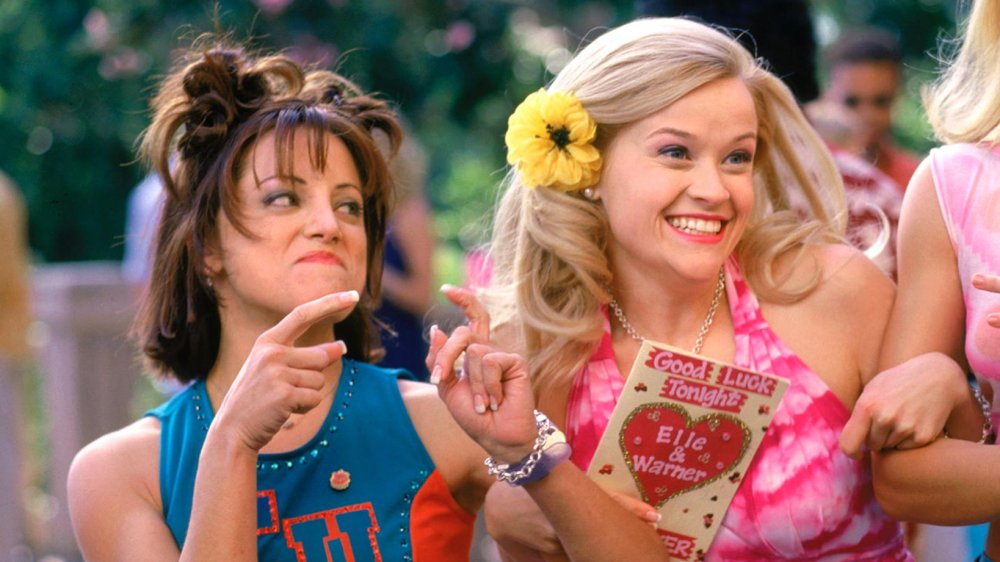 MGM
It's not just Ubach's voice that might be familiar. She's also appeared in the flesh in a few blockbuster movies and on a few hit TV shows. 
Early in her career, Ubach played small roles on Party of Five, ER, The West Wing, House, and Friday Night Lights. For the record, that's two world-famous medical dramas, the best TV sports drama ever made, and one of the best political TV shows that should be required viewing.
Ubach has also appeared on a long list of renowned TV comedies. She played a love interest for Ray Romano's Joe on five episodes of Men of a Certain Age and a prostitute Frank (Danny DeVito) tries to marry on one episode of It's Always Sunny in Philadelphia. You might also remember her as Ray's (Thomas Jane) sexy neighbor Yael Koontz on HBO's Hung, or as a sex-crazed widow in Californication. In 2016, Ubach took a sidestep from male-focused comedies to appear as an ill-fated hotel guest in an episode of American Horror Story, but her longest-running TV role was Jo on Girlfriends' Guide to Divorce, where she appeared in all five seasons. 
Ubach has also had small but memorable parts in big screen comedies. She played Isabel, Greg's (Ben Stiller) first crush and former housekeeper-turned-caterer in Meet the Fockers. Then, in 2001, she entered pop culture history as Serena, one of Elle's (Reese Witherspoon) sorority sisters in Legally Blonde. She returned for the sequel in 2003, and with Legally Blonde 3 in the works, expect to see Ubach back for more legal comedy, with an even longer resume to her name.