Ben Affleck Is Returning As Batman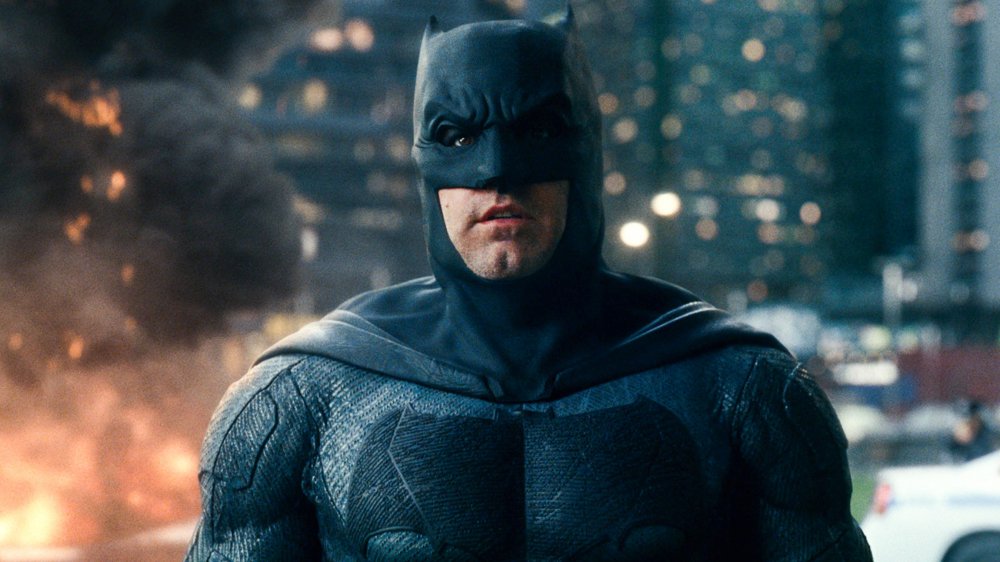 Warner Bros./DC Entertainment
Guess who's Bat, Bat again? 
After sending to the proverbial cleaner's the cape and cowl he donned across two feature films, Batman v Superman: Dawn of Justice and Justice League, Ben Affleck is ready to get dressed up as everyone's favorite brooding billionaire superhero again. According to a report by Vanity Fair, Affleck will return to the role of Batman in director Andy Muschietti's upcoming feature film The Flash. 
Affleck's reprisal comes after the actor stepped down as the director and star of The Batman, now helmed by Matt Reeves and featuring a brand-new lad, Robert Pattinson, in the titular role. Somewhat surprisingly, it also comes nearly three years after it was reported that Affleck wouldn't appear in The Batman but would pop up in The Flash ... and then leave the DC Extended Universe forever. 
Per Vanity Fair, Affleck reportedly received the script for The Flash near the end of last week — presumably sometime around Friday, August 14, 2020 — and it took no time at all for the actor to agree to star in the movie. He is said to have signed on to The Flash, either through a verbal agreement or an official contract (though it's not yet known which of the two is accurate here), this week. If Affleck has penned a formal contract, the ink must still be drying as of this writing.
It appears that Muschietti — whom Warner Bros. brought on to the project alongside writer Christina Hodson after directing duo Jonathan Goldstein and John Francis Daley exited the film — has big plans for The Flash. The movie will incorporate elements of the famous DC Comics storyline Flashpoint, and feature Ezra Miller's lightning-fast superhero Barry Allen bursting through alternate dimensions and coming face-to-face with other iterations of heroes in the DC universe — including Batman. 
Of course, Batfleck won't appear as an alternate-dimension hero. Miller's Barry Allen and Affleck's Bruce Wayne already know one another, and the latter is considered the "original Batman" in their world. According to Muschietti, Affleck's Batman is the "baseline," and will act as "part of that unaltered state before we jump into Barry's adventure" because there's "a familiarity there" between the characters. 
Joining Affleck for The Flash is another Batman actor: Michael Keaton, who starred as the Dark Knight in director Tim Burton's 1989 film. Vanity Fair quoted Muschietti as revealing that Keaton's Batman will appear in a "substantial" capacity. 
Why The Flash movie needs Batfleck, and what the role reprisal represents for Ben Affleck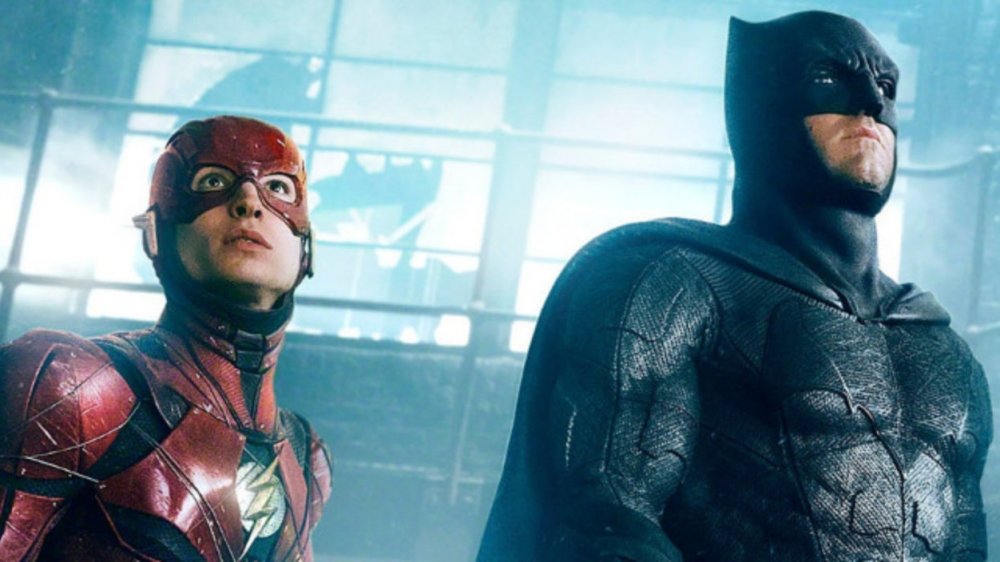 Warner Bros./DC Entertainment
As Vanity Fair reported, Muschietti had nothing but incredible things to say about Affleck's Batman, and made it clear that he's thrilled to have the star aboard his movie. 
"His Batman has a dichotomy that is very strong, which is his masculinity — because of the way he looks, and the imposing figure that he has, and his jawline — but he's also very vulnerable," he said. "He knows how to deliver from the inside out, that vulnerability. He just needs a story that allows him to bring that contrast, that balance."
Muschietti added in speaking about Affleck's creative merits, "I'm glad to be collaborating with someone who has been on both sides of the camera, too. He understands."
But it isn't just the way Affleck's version of Batman looks and acts as an individual entity that makes him so important and so captivating. There's a big reason why Batfleck is actually imperative to The Flash, making the upcoming movie the perfect project for Affleck to reprise his superhero role in. 
According to Muschietti, Affleck's Batman will be "a very substantial part of the emotional impact of the movie" because of how similar his character and Miller's character are. The heroic duo will apparently foster a deep connection and share emotional scenes together.
"The interaction and relationship between Barry and Affleck's Wayne will bring an emotional level that we haven't seen before," said Muschietti. "It's Barry's movie, it's Barry's story, but their characters are more related than we think. They both lost their mothers to murder, and that's one of the emotional vessels of the movie. That's where the Affleck Batman kicks in."
Stepping back into the Dark Knight's costume for The Flash is also significant on a personal level for Affleck, who departed from The Batman after hearing (and agreeing with) concerns that he would "drink [himself] to death" if he went through with making the movie. (Affleck has struggled with alcohol on and off for decades, dating back to when he was a teenager, and has had intermittent success with sobriety over certain periods of time.) The Flash producer Barbara Muschietti, Andy Muschietti's sister and longtime creative collaborator, shared with Vanity Fair that there was hesitation about whether Affleck would ever want to play Batman again. Thankfully, time to reflect, grow, and get healthy again has allowed Affleck the chance to go after what he's passionate about — without fear looming overhead. 
"There have been [...] all sorts of stories and things he said himself about having a very hard time playing Batman, and it had been difficult for him," Barbara Muschietti stated. "I think it was more about a difficult time in his life. When we approached him, he's now in a very different time in his life. He was very open to it, which was a bit of a surprise to us. It was a question mark."
For Affleck, portraying Batman once more in The Flash represents something significant: a chance to embody the beloved superhero once more, and this time, truly have fun with it. As Barbara Muschietti said, "We are all human and go through great times in our lives and terrible times in our lives. Right now, [Affleck is] in a place where he can actually enjoy being Batman. It's a pivotal role, but at the same time it's a fun part."
Fans can see Ben Affleck as Batman in The Flash when the film hits theaters on June 2, 2022.