Ben Affleck Reportedly Won't Star In The Batman, Will Appear In The Flash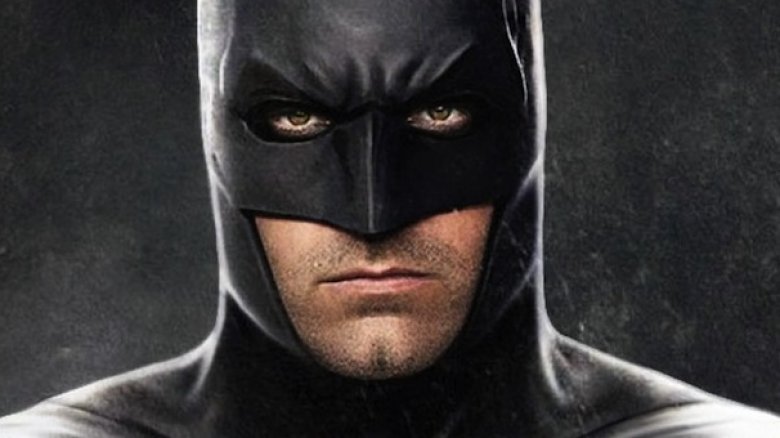 Here comes yet another update to the complicated saga of Ben Affleck's on-again, off-again involvement in director Matt Reeves' The Batman.
On Thursday, news broke that Warner Bros. is planning a complete restructuring of its DC Films division after Time Warner executives were reportedly "unhappy" with the financial performance of Justice League. Additional details in the shake-up include DC Extended Universe production head Jon Berg exiting his role to become a production partner, and current president of DC Comics and chief creative officer of DC Entertainment Geoff Johns perhaps exploring a more "advisory" position down the line. But one mention stood out amongst the rest of the report's information, and it regards Affleck's future as the Dark Knight.
Variety claims that it is "highly unlikely" Affleck will star in The Batman. Instead, it's reported that he will appear in DC's upcoming film The Flash alongside Ezra Miller as the Scarlet Speedster, and then Affleck is to officially exit the DCEU following its release. The team behind The Batman will reportedly select a new actor to don the Batman cowl for the Reeves-directed film. Reeves is said to want to "cast the role with fresh talent." 
Affleck has been hot and cold about whether he truly is taking up the cape for The Batman. The actor has flipped between refuting rumors of his departure by saying he is "the luckiest guy in the world," Batman is the "coolest f***ing part in any universe," and that he'd be "a f***ing ape on the ground for Matt Reeves," and later revealing he is only "contemplating" starring in the director's film. Affleck's brother, actor Casey Affleck, added fuel to the fire of uncertainty when he said "he's not going to do that movie," referring to The Batman. Casey's representatives brushed it off by saying he was "just having fun," but Affleck's own comments later on negated that very claim. The actor told USA Today just last month, "You don't do it forever, so I want to find a graceful and cool way to segue out of [playing Batman]."
So how will Affleck fade away from the DCEU, and who might that aforementioned "fresh talent" be?" Recent reports point the finger at Jake Gyllenhaal, who has been called the actor Reeves "already has in mind" for the part. ScreenRant's Rob Keyes tweeted that "Ben Affleck won't be in Matt Reeves' Batman movie(s)," because "Reeves doesn't want him," and noted that fans shouldn't be surprised "if the age of Batfleck is over." Keyes also wrote that news reports suggesting Affleck is done playing Batman for good, and will soon be leaving the DCEU altogether, "aren't just 'rumors' or speculation."
Earlier this year, The Hollywood Reporter rolled out a piece that seems to back Keyes' statement up, as it details Warner Bros. wants to "gracefully" transition Affleck out of his role as Batman in a forthcoming DC movie. The film in question just might be The Flash.