The Highest-Paid Actor Of 2020 Has Been Revealed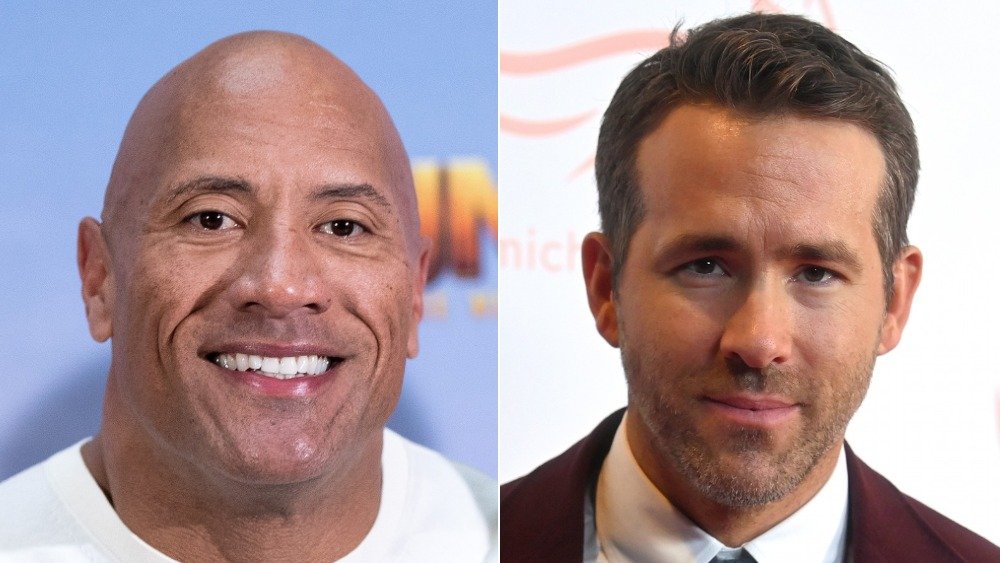 Andreas Rentz, Noam Galai/Getty Images
The Rock has cooked up another huge year.
Forbes reports that, for the second year in a row, Dwayne Johnson has topped its list of the highest-paid actors in Hollywood. The megastar is reported to have earned a whopping $87.5 million over 12 months, making him Tinseltown's biggest earner of 2020. The total is ever-so-slightly less than Johnson's 2019 earnings, which clocked in at $89.4 million.
Now, we know what you're thinking. "But, Looper," you're thinking, "2020 isn't over yet. What gives?" Well, you're correct: 2020 isn't over, and according to our calculations, it won't be for roughly another three years. But Forbes uses a very specific formula to compile its list of the top-paid stars, and its figures are based on earnings accumulated between June 1, 2019, and June 1, 2020. Also, in case you're curious, the figures reported are pre-tax, do not include fees paid to managers, agents, or lawyers, and are estimates based on data compiled from a number of public sources, as well as interviews conducted with industry insiders. These figures also include all earnings, not just paychecks collected from making movies. And, notably: this list includes only male actors, with the companion list of highest-paid female stars to be published next month.
Got all of that filed away? Great. Forbes concluded that this year, the gig that put the Rock over the top was the ginormous $23.5 million paycheck he collected to star in the upcoming Netflix action-comedy Red Notice, which just so happens to co-star the guy who came in at #2 on the list (more on him in a moment). It probably won't surprise you to know that Netflix has ponied up an unreasonable amount of cash to the stars on Forbes' list; the streamer is projected to drop an eye-watering $17 billion on original content in the coming year, and between June 2019 and June 2020, it spent more money — a staggering $140.5 million — on securing lead actors for its original productions than any traditional movie studio.
Some surprising faces round out the top ten highest-paid actors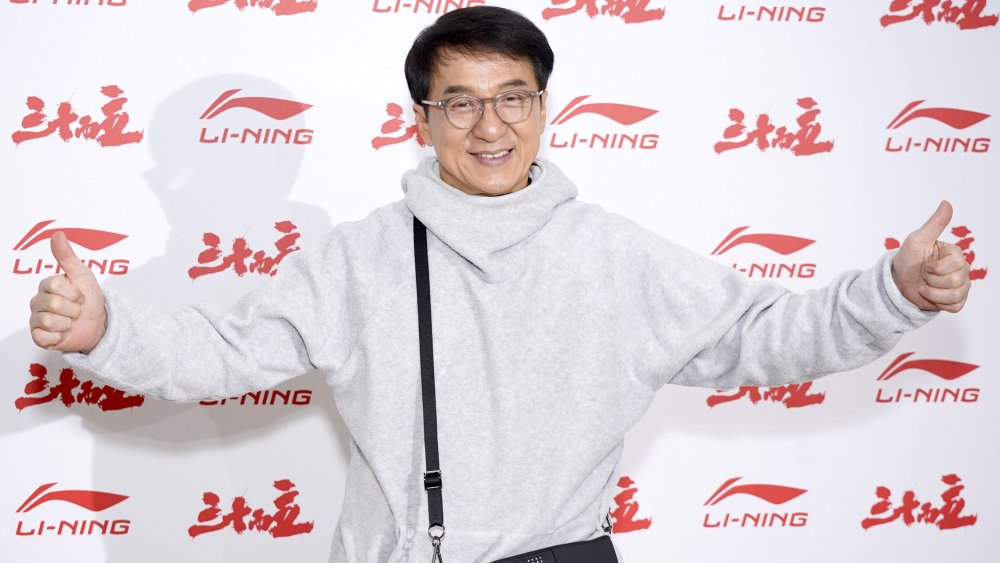 Francois Durand/Getty Images
Contributing to that total is the $20 million-plus check which Netflix cut to the first runner-up on Forbes' list: Deadpool himself, Ryan Reynolds. He'll co-star with Mr. Rock in Red Notice along with Wonder Woman 1984 star Gal Gadot, who we have a sneaking suspicion will be placed prominently on that list of highest-earning actresses that we mentioned. Reynolds also pulled down the a comparable amount to star in this year's Netflix original 6 Underground, securing his #2 spot. The top five is rounded out by a trio of A-listers: Mark Wahlberg with $58 million (yet another actor who got a piece of that sweet Netflix cash thanks to his hit film Spenser: Confidential), Ben Affleck with $55 million (he also got in on the action with his Netflix original The Last Thing He Wanted), and Vin Diesel with $54 million (his #5 position on the list was only that low because his presumably huge back-end payday for F9, the ninth Fast and Furious flick, was deferred until next year due to that movie's scheduling shuffle). 
The back half of the top ten contains a few surprises. At #6 with earnings of $48.5 million is Bollywood superstar Akshay Kumar, who is currently developing an original action-thriller series entitled The End for Amazon. Hamilton's Lin-Manuel Miranda, with $45.5 million, comes in at #7. Will Smith holds down eighth place with $44.5 million, thanks in large part to savvy entrepreneurial endeavors. Adam Sandler sits at #9, courtesy of the massive four-picture deal he struck with Netflix earlier this year.
Finally, rounding out the top ten is none other than Jackie Chan. Sure, as Forbes notes, Chan makes a mint from various endorsement and licensing deals. But we're pretty sure you didn't know that the 66-year old made five freaking pictures in the last year, and he has a bunch more in the pipeline. We hope Chan keeps doing what he does forever — and considering all of his movies that have tried and failed to take him out, he just might.