Zack Snyder Shares Jaw-Dropping New Steppenwolf Design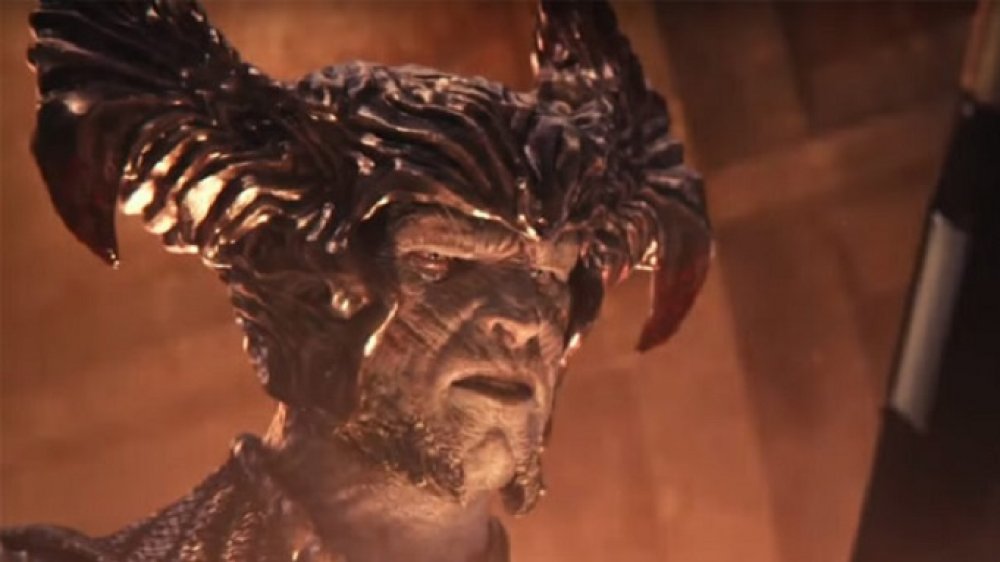 Warner Bros./DC Entertainment
Zack Snyder's Justice League isn't just giving us 100 percent more Darkseid than the theatrical cut — apparently, it's also giving us a whole new Steppenwolf.
Snyder recently teased fans on Vero with a grainy, low-resolution image of the villain, portrayed in the 2017 film by Irish actor Ciarán Hinds. It's safe to say that this version of the baddie looks quite a bit different from the one featured in the theatrical cut of Justice League, which was famously completely overhauled by director Joss Whedon after Snyder was forced to depart the production midway through due to a family tragedy. The Steppenwolf depicted in the image, which sports a PROPERTY OF HBO MAX watermark, looks much spikier and more threatening, with a helmet that almost appears as if it's part of his head. Displaying a momentary aversion to punctuation, Snyder captioned the image, "Just working today pulled this out of the editorial sorry he's Low resolution but I've seen him in all his hi-Rez glory and he's a thing to behold quick question... how many f**ks do you think he gives???"
In our opinion, the answer to that question is likely "not even half of one." It's a much scarier aesthetic than Steppenwolf's character design in the theatrical cut, and it's been reported that bunches of the material related to the villain that ended up on the floor of Whedon's cutting room — material which pertains heavily to little things like his backstory and motivation — will be restored in the Snyder Cut (via ScreenRant).
This is great news for fans, because while Steppenwolf is an iconic DC villain, there was a general consensus after Justice League's release that the flick simply didn't do him, er, justice. He's even been called one of the worst superhero movie villains of all time, and Hinds himself was reportedly displeased with how the character was presented in Whedon's version of the flick. 
Zack Snyder has promised to reveal a lot more at DC FanDome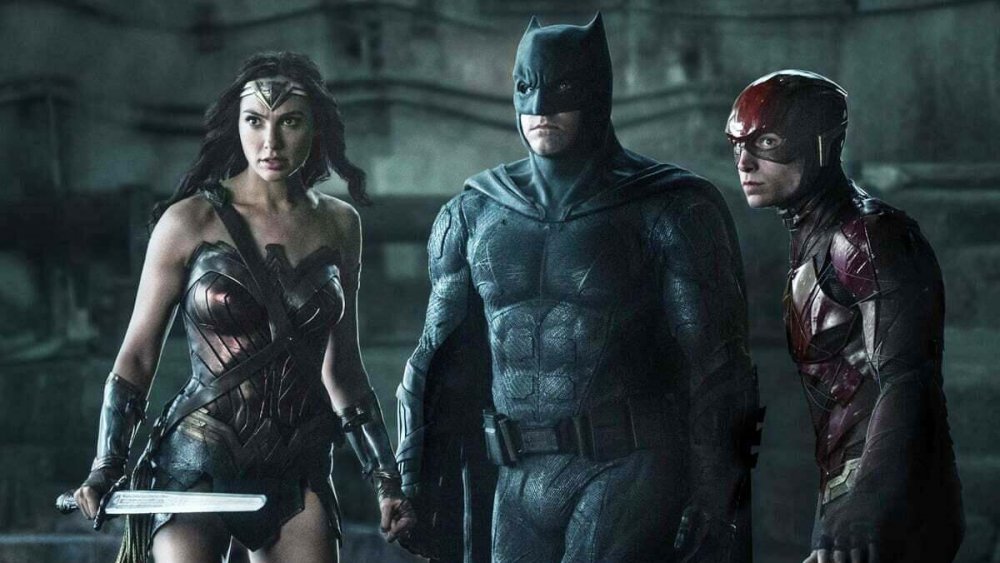 Warner Bros./DC Entertainment
Since the impending release of Zack Snyder's Justice League was announced earlier this year, the director has shared plenty of little teases like this one, more often than not on his Vero account — but soon, there will be the opportunity for him to give us more of a major info dump. Snyder will be taking part in the DC FanDome convention on August 22 (which will, of course, be a virtual event), and he recently indicated that he's going to have a goodly amount of new details on his Justice League cut to share with us.
For one thing, it's been reported that Zack Snyder's Justice League is a bit of a placeholder title, and that the flick's proper title will be revealed at FanDome (via CBR). Also, Snyder has promised to put an end to the speculation as to whether his cut of Justice League will be presented as a (very long) feature film, or in an episodic "miniseries" format. Finally, the director said that we'll finally get an actual, full-length trailer to go along with all of the tiny, scintillating teases he's gifted us with so far (like that first look at Darkseid, or the reveal of Superman's black suit).
Snyder has already recorded his presentation for FanDome, and in response to a fan query on Vero, he indicated that those DC die-hards who campaigned long and hard to #ReleaseTheSnyderCut won't want to miss out on it. "I think the piece we did for FanDome [is] gonna blow your mind," the director said; responding to a follow-up question as to whether fans can expect more big surprises, he simply said, "Keep your eye out."
Well, we will certainly be doing that — we'll be offering exhaustive coverage of DC FanDome all weekend long for those unable to attend. The event goes live at 10:00 AM PDT on Saturday, August 22, with the presentations extending for 24 hours on the event's official website. Zack Snyder's Justice League is expected to premiere on HBO Max sometime in 2021.