Everything You Need To Know About The Virtual Convention DC FanDome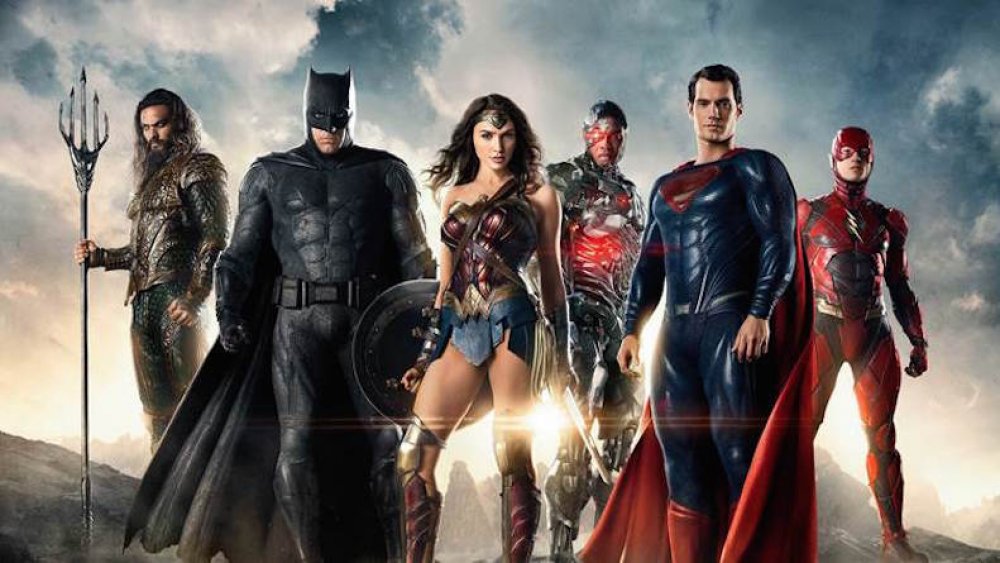 Warner Bros. Pictures
The ongoing global pandemic of COVID-19 may have canceled San Diego Comic-Con (and just about every other fan convention planned for 2020), but DC is apparently set to execute a workaround. According to a company press release, the venerable comic book publisher — in conjunction with Warner Bros. — is planning an "immersive virtual fan experience" for the end of the summer, which they have dubbed the DC FanDome.
The socially distant fan experience will reportedly feature both the stars and filmmakers responsible for DC's ample crop of television series, video games, and feature films in addition to their flagship comic book empire. The event is set to take place on Saturday, August 22, beginning at 10 AM PDT, and will be free to attend.
The announcement of the DC FanDome is welcome news to fans who generally count on the summer convention circuit to provide a wealth of announcements and behind-the-scenes peeks at the hotly anticipated genre properties forthcoming in the calendar year and beyond. With so many high-profile projects stalled or postponed as a result of the pandemic, an event like FanDome feels even more valuable to keep the fires of fandom stoked in the absence of new content. Here's everything you need to know about the virtual con.
What is DC FanDome all about?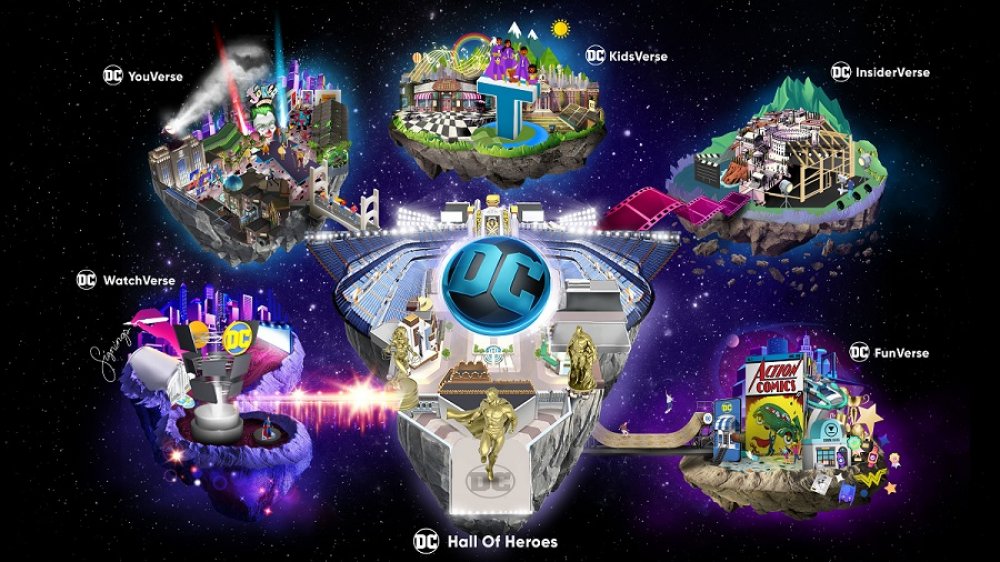 DC/Warner Bros.
Here's the pitch from DC and Warner Bros.: "Imagine all the Super Heroes and Super-Villains you've ever loved finally coming together in one place to celebrate DC's past, present, and future. Accessible for 24 hours at DCFanDome.com, the global event will immerse fans into the DC Multiverse, with new announcements from WB Games, Film and TV, and comics, as well as an unprecedented opportunity to hear from the casts and creators behind your favorite feature films and TV series."
The immersive world of DC FanDome will be divided into five purpose-driven "universes": DC WatchVerse, DC YouVerse, DC KidsVerse, DC InsiderVerse, and DC FunVerse. The WatchVerse will offer fans the opportunity to settle into virtual theater seats to take in the kind of presentations typical of a fan convention. This content will include panels featuring actors and creators, exclusive screenings, and other previously unavailable must-see footage from projects past and future.
The YouVerse will feature fan-generated content, including fan art and cosplay performances, while the KidsVerse will offer material suitable for the younger DC fans. The KidsVerse will be accessible from its own website at DCKidsFanDome.com.
The InsiderVerse sounds like an in-depth trade presentation that should excite fans of director's commentary. This content will be led by DC CCO and Publisher Jim Lee, President of DC-Based Film Walter Hamada, and creative boss of the DC Arrowverse Greg Berlanti. The company describes this session as a "101-style introduction to the DC Multiverse." If you aren't already acquainted with the wide world of DC franchises, this sounds like a great way to jump in.
Finally, the DC FunVerse aims to leverage the digital medium of the FanDome by distributing shareable media, demoing the DC comic book reader application, and generally offering a cornucopia of virtual SWAG. For those skeptical about the virtual experience, it at least sounds like there will be plenty to do.
Which properties will be featured during DC FanDome?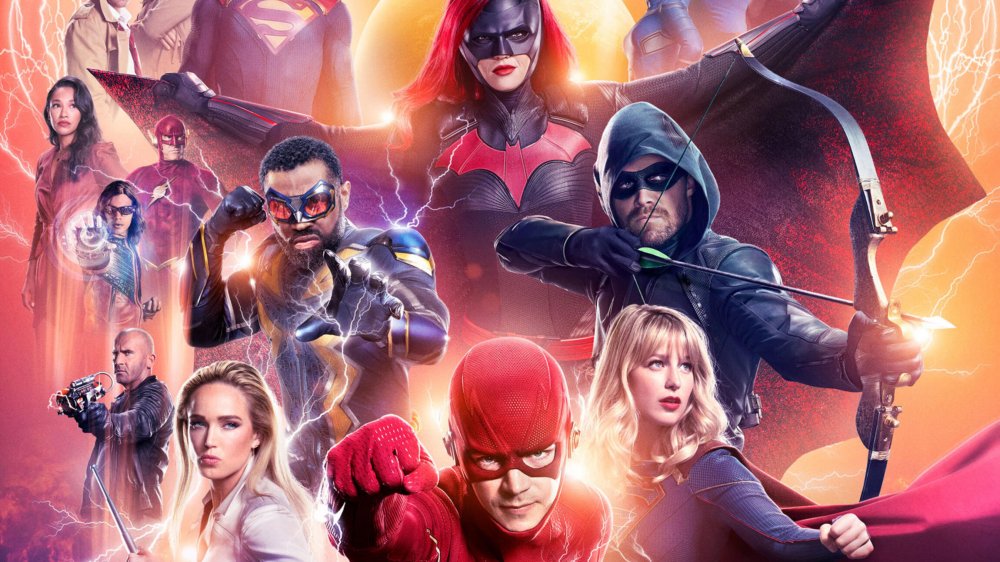 The CW/Warner Bros. Television
Per the announcement from DC and Warner Bros., project representation in the FanDome is going to be high. We already have confirmation that some of the most exciting DC projects in every medium will maintain some kind of presence at the immersive virtual con. Aquaman, The Batman, Batwoman, Black Adam, Black Lightning, DC Super Hero Girls, Legends of Tomorrow, Stargirl, Doom Patrol, The Flash, Harley Quinn, Lucifer, Pennyworth, SHAZAM!, The Suicide Squad, Supergirl, Superman & Lois, Teen Titans GO!, Titans, Watchmen, Young Justice: Outsiders, and Wonder Woman 1984 have all been officially announced.
Perhaps most tantalizingly, the hard-won Snyder Cut of Justice League will be represented in the DC FanDome, though we can't say exactly what form that representation might take. Let's hope we get some information about how the Snyder Cut may differ from the theatrical cut from 2017.
Warner Bros.' CEO Ann Sarnoff described the offerings thusly, "For more than 85 years, the world has turned to DC's inspiring heroes and stories to lift us up and entertain us, and this massive, immersive digital event will give everyone new ways to personalize their journey through the DC Universe without lines, without tickets, and without boundaries. With DC FanDome, we're able to give fans from around the world an exciting and unparalleled way to connect with all their favorite DC characters, as well as the incredible talent who bring them to life on the page and screen."
DC will highlight black fandom and other poc fans at DC FanDome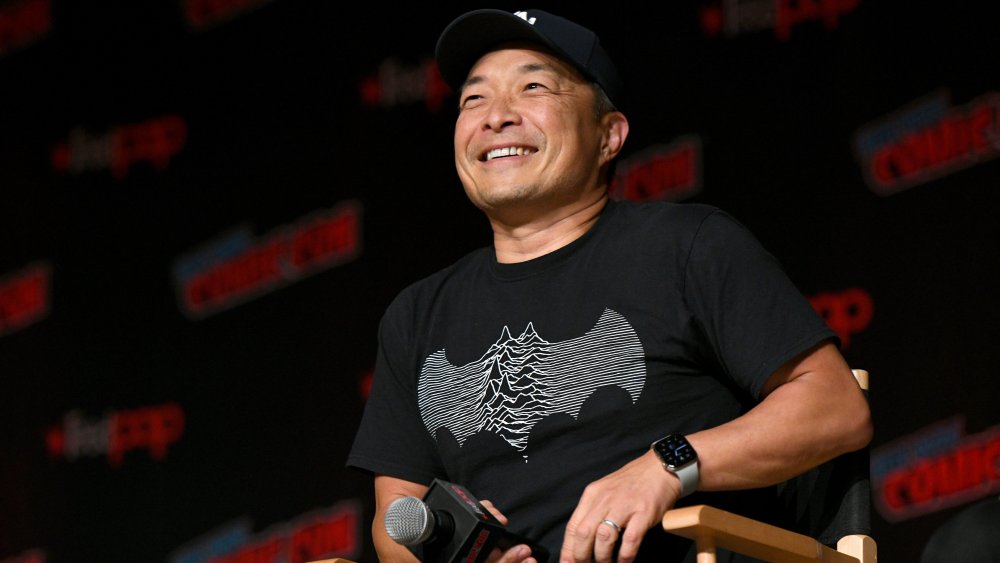 Bryan Bedder/Getty Images
The DC FanDome is set to mark the company's second annual celebration of blerd culture with a feature it has dubbed the "Blerd & Boujee House." The original Blerd & Boujee event made its debut at 2019's San Diego Comic-Con where it provided a designated space to celebrate black nerd culture, LatinxGeeks, and allies from around the fandom. The IRL Blerd & Boujee event was an actual boat party offered ancillary to SDCC, and featured music from DJ D-Nice. DC and Warner have not announced any musical guests for the virtual version, but we'll keep our ears to the ground in case any such announcement is forthcoming.
DC and Warner Bros. encourage all fans to check back at the FanDome official website regularly for updates and announcements. The companies plan to maintain a daily blog entitled the "Daily Star," which is set to launch with a welcome note from DC Publisher and Chief Creative Officer Jim Lee himself.
This is normally the place where we'd tell you to secure your tickets, but the event is free and not likely limited by capacity, so you can just go ahead and make a calendar note.