Steamy Netflix Gems You Totally Missed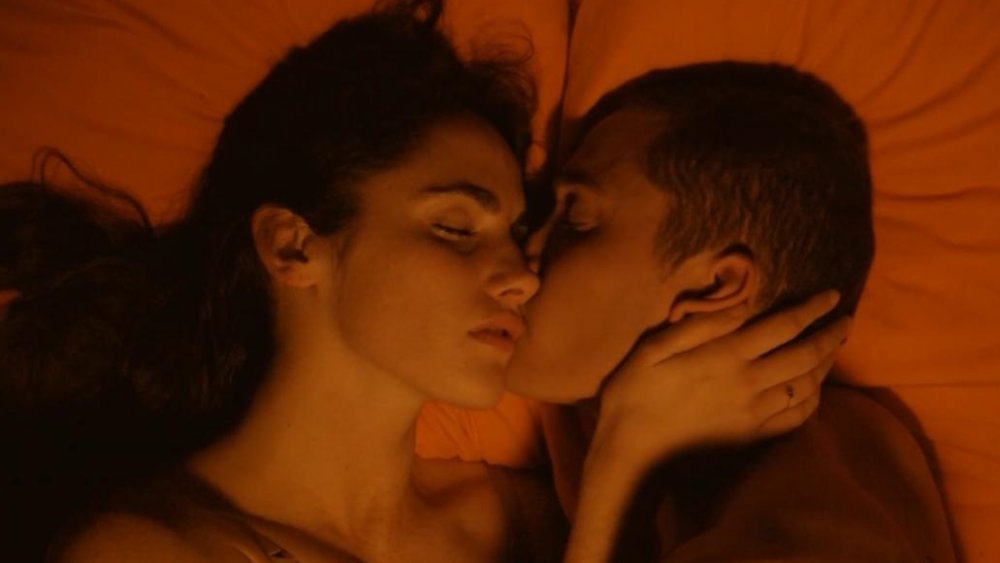 Sexuality has always been a big part of the movies, even if strict morality codes have sometimes limited what can be shown on screen. Even though truly rigid rules are now a thing of the past, social mores still shape entertainment — especially when it comes to sex. 
But that doesn't mean steamy films don't get made. Today, we're diving into the tawdry underbelly of some of the steamiest, lesser-known movies available on Netflix. If you want to reignite the romance in your life, you've come to the right place. If you're looking to blow grandma's wig, we're here to provide. If you're merely curious about how far a movie can go nowadays, sit back and read on. Put the kids to bed, turn down the lights, and pour yourself a glass of champagne. These are the salacious Netflix gems you've missed out on. Warning: You're going to need your swooning couch.
Y Tu Mamá También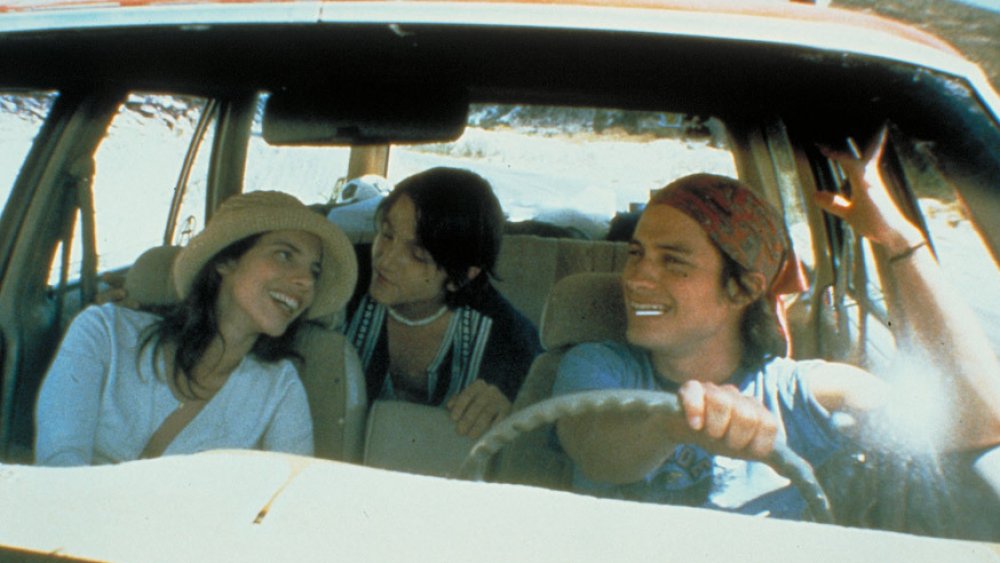 Before he became an Oscar darling with films like Gravity and Roma, Alfonso Cuarón first came onto many fans' radars with the remarkably sexy Y Tu Mamá También. A mishmash of genres that has a little something for everyone, it's part comedy, part coming-of-age drama, part road trip, and part magical realism. It's also very, very provocative.
Y Tu Mamá También focuses on the friendship between two boys, Julio and Tenoch, who decide to liven things up when their girlfriends travel out of the country. The boys meet an older woman named Luisa at a wedding and shamelessly flirt with her, eventually inviting her to a fictitious beach in an effort to impress her. The next day, after learning of her husband's infidelity, she takes them up on their offer, and they head out on a rambling road trip with no clear destination.
There are a whole lot of twists and turns in Y Tu Mamá También to keep you guessing. It's also masterfully shot, and elegantly written. But that's not what anyone thinks of first when they remember this movie: They think of the sexual chemistry between all three leads, played by Diego Luna, Gael García Bernal, and Maribel Verdú. All three are at the top of their game, and the energy between them is electric.
Below Her Mouth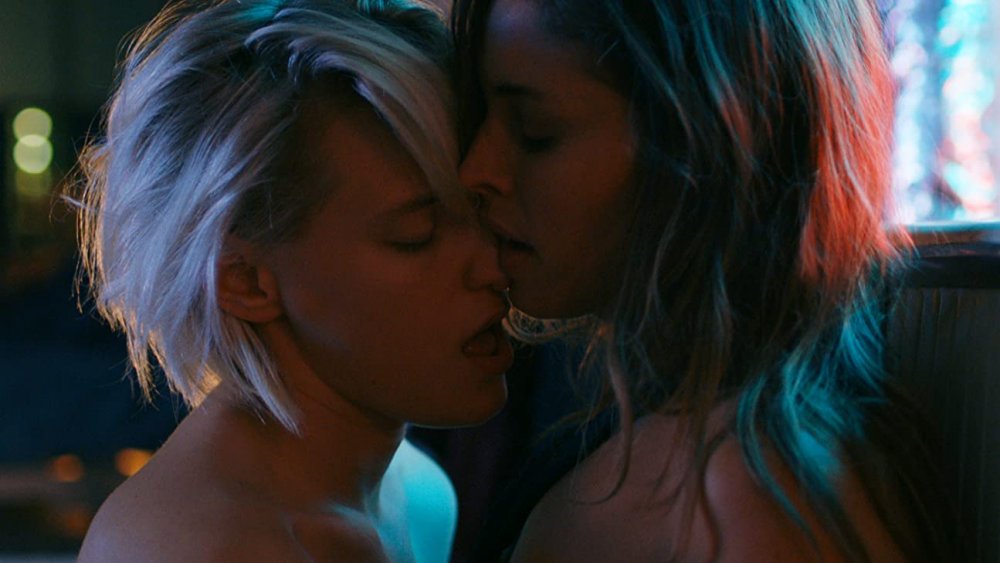 Below Her Mouth is about as close to pornographic as you can get on Netflix. It's not a great movie, to be frank, but it is unabashedly erotic and explores some very taboo subjects. Below Her Mouth is about a fashion designer named Jasmine who meets a woman named Dallas while out on the town. Even though Jasmine is engaged, she and Dallas are extremely attracted to one another and begin a passionate affair. The two engage in some very graphic and creative sex, all while Jasmine grapples with the effects her affair might have on her upcoming wedding. 
It's a directionless film, unfortunately, but it definitely steams the windows up. Below Her Mouth is  also genuinely refreshing in that it's made by women — director April Mullen, producer Melissa Coghlan and writer Stephanie Fabrizi, specifically. The sex scenes might overtake the plot, but they're better shot than most, and lack the ickier trappings of similar efforts.
Love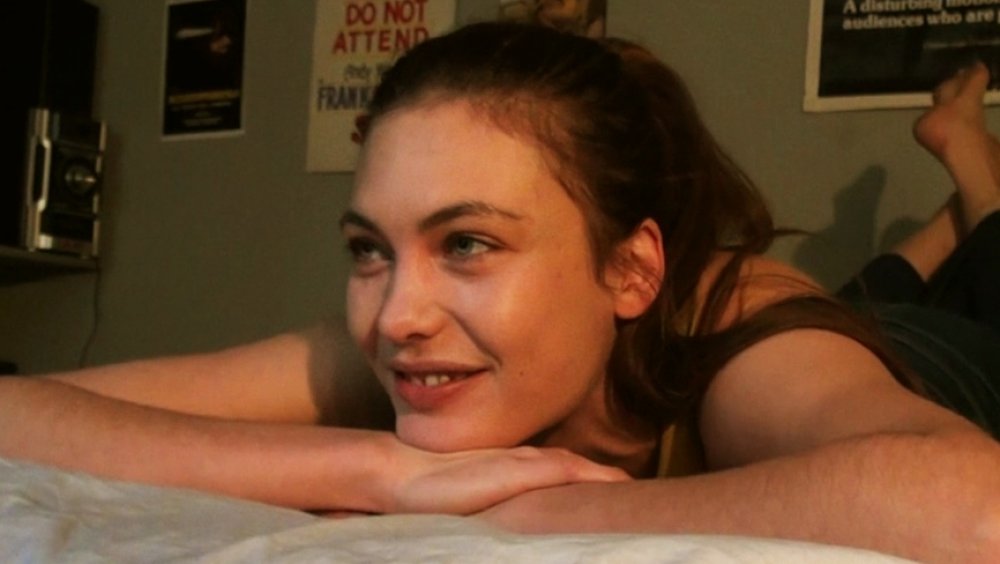 Gaspar Noé is notorious for boundary-pushing art cinema: Irreversible is probably his most well known work, but he's created plenty of other eye-popping movies, including Climax, I Stand Alone and Love. You can find Love on Netflix, but be warned: It's not for the faint of heart. There is a ton of full-on, unsimulated sex (meaning the actors are actually getting busy with one another) in this one. It's tastefully shot, but Love shows it all.
Love follows the story of an American film student named Murphy, who is in a relationship with a woman named Electra. Murphy and Electra have a threesome with another woman named Omi, and Murphy and Omi continue a physical relationship afterwards. Omi becomes pregnant, and she and Murphy decide to keep the child and begin their own relationship. 18 months later, Electra's mother calls, worried about her daughter's whereabouts. Murphy proceeds to reminisce about his relationship — in very graphic detail.
Love is a raw, erotic look at how we recall our past romantic exploits. The sex scenes leave absolutely nothing to the imagination: You might want to make sure your blinds are closed when you put this one on. It's widely regarded as one of Noé's weaker movies, but it's certainly not one of his most conventional.
Newness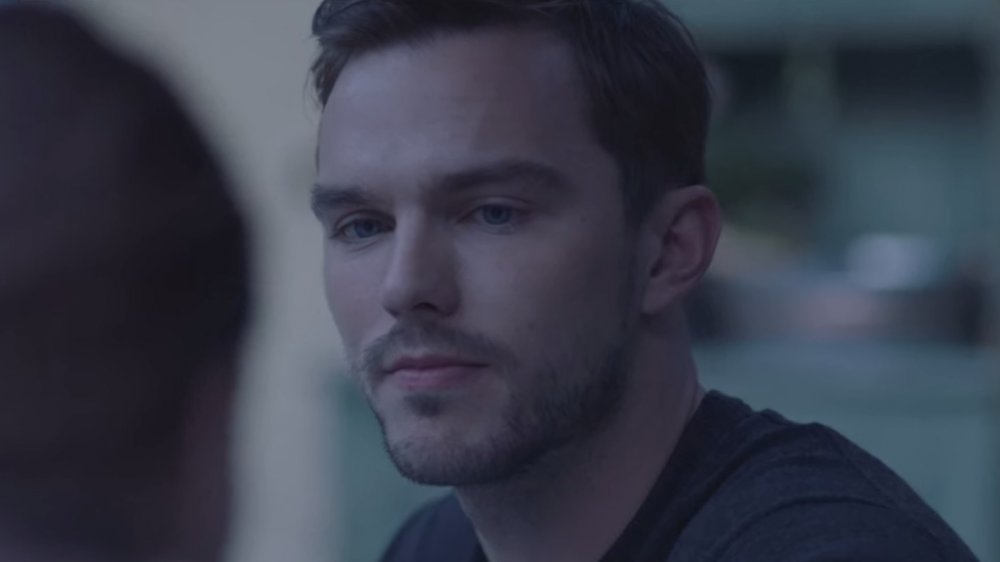 A lot of steamy movies depict characters who have fallen into a bit of a rut. That's exactly what Newness is about: Our lead couple, played by Nicholas Hoult and Laia Costa, have entered a fallow period of their romance. Neither is particularly good at talking about their feelings, and, in order to keep things fresh, they allow each other to start seeing other people. This fosters jealousy and anger, with the two actively undermining one another ... all while still being turned on by each other, and the others they meet.
Newness can get a bit preachy at points, and it isn't quite as graphic as some of the other entries on this list, but it will definitely turn up the heat with many of its scenes. All in all, it's a pretty strong film: Costa and Hoult have solid chemistry with each other and their other partners, the script avoids easy answers, and the precise cinematography brings everything into sharp, emotional focus.
Blue is the Warmest Color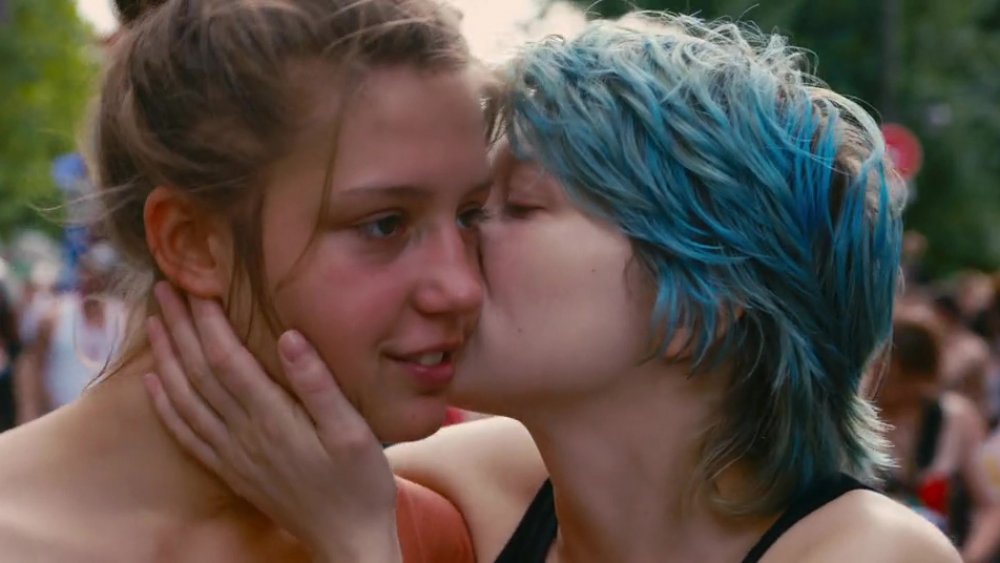 Blue is the Warmest Color won the Palme d'Or at the Cannes Film Festival in 2013, and for good reason: It boasts strong acting, masterful direction, and an excellent script. It's also very, very steamy.
Blue is the Warmest Color begins with a teenage girl named Adele, who begins to question her sexuality after encountering a woman with blue hair. She explores gay clubs, where she meets the blue-haired woman, who she learns is an art student named Emma. The two strike up a friendly relationship that eventually evolves into a passionate, romantic liaison. Their relationship is tested in many ways throughout the film, with the question of how well matched the two actually are often looming over things. They have sexual chemistry, but they might not have the makings of a truly solid bond.
There are multiple scenes of explicit sexuality in Blue is the Warmest Color, and many of them last for several minutes. The onscreen electricity between actresses Léa Seydoux and Adèle Exarchopoulos is ridiculous –- they're so good that the Palme d'Or was awarded to them as well as the film's director, a feat never before achieved at the legendary festival.
White Girl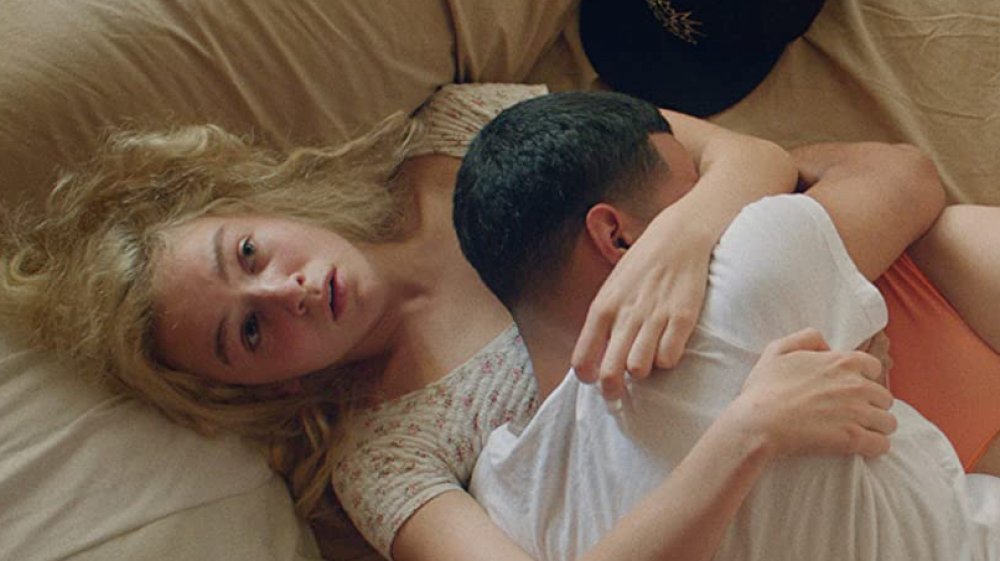 White Girl doesn't have quite as many explicit scenes as most of the other films on this list, but the ones it does have are exceptionally well captured. This film follows the story of a young woman named Leah, who gets romantically involved with a drug dealer named Blue. She uses her connections to find him more buyers, enabling Blue to take bigger and bigger risks with his sales. He is eventually set up, leaving a massive amount of unsold cocaine in Leah's hands. He wants her to return it to his supplier, but she decides she has better plans for it.
White Girl explores everything from the dumb mistakes one makes while young to the allure of power and money. Fueled by strong performances from its central cast, a fast-moving plot, and plenty of steamy sex scenes, it's a worthwhile watch indeed. If you're looking for something as sensual as it is thoughtful, check White Girl out.
Rocco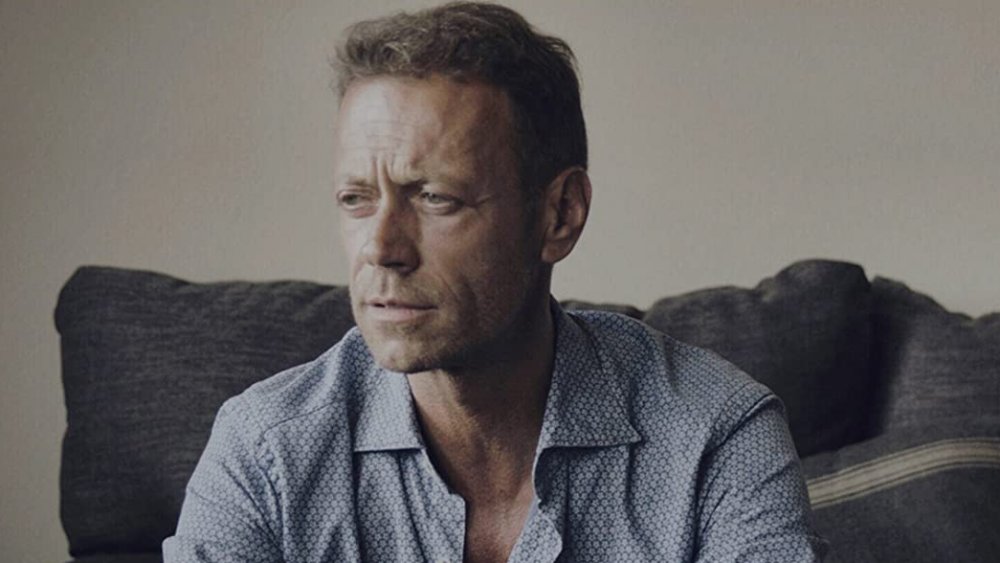 Rocco is a film that grapples with an extremely difficult question: Can you make an interesting documentary about the pornography industry without making that documentary pornographic? The ultimate answer is yes...ish.
Rocco examines the life and career of Italian adult film star Rocco Siffredi. It takes a fairly nuanced approach to the man and his chosen profession — but don't go thinking that means this film shies away from anything. When you're making a tell-all story about a pornographic actor, there's going to be a lot of discussion of his pornographic acting. Rocco generally avoids showing extremely explicit footage, but there's a lot of dirty stuff happening on the sets of his X-rated films. Quite a lot of sex unfolds on screen, but it's usually carefully edited to avoid showing anything too hardcore.
Rocco manages to paint a sympathetic portrait of a life few people truly understand. It's steamy, yes, but also deeply contemplative, and worth anyone's time.
Duck Butter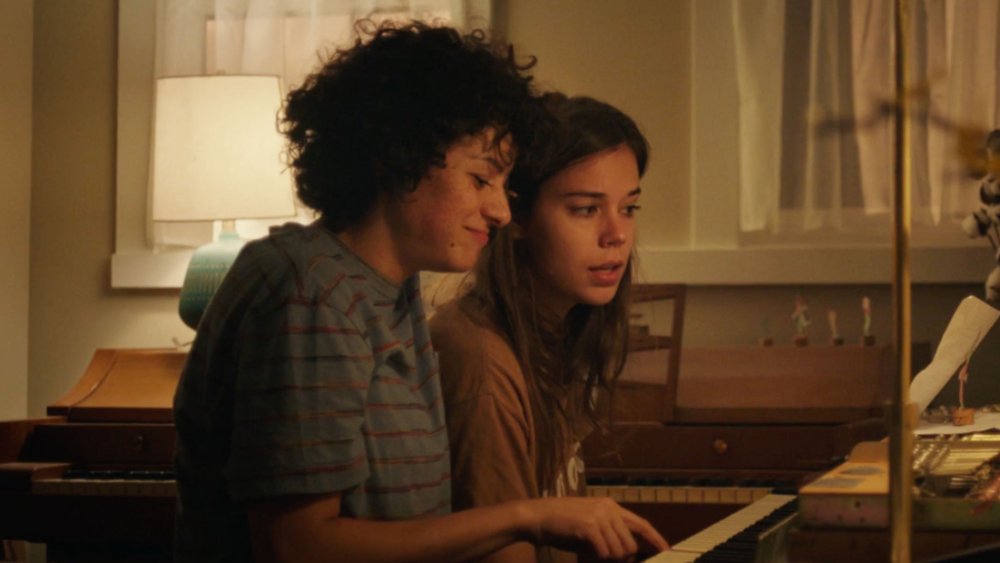 Duck Butter is probably the tamest film on this list. However, the story behind the film's production, the impressive leaps it goes through, and the ability of the two stars to turn on a dime from totally vulnerable to incredibly sensual definitely makes it worth a watch.
Duck Butter stars Alia Shawkat and Laia Costa as two women who, having just met, decide to embark upon an interesting experiment: They agree to spend 24 hours together in which they will have sex every hour, on the hour. Through this, they will see if they can achieve a unique intimacy. The tension builds as the two women become more and more vulnerable with each other in a series of scenes as erotic as they are well-written. There is real chemistry and honesty here, subtly explored by two powerhouse actresses.
The film was shot over a mere nine days, with the vast majority of it shot over the course of 24 hours, to replicate the time frame of the story. It was also originally intended to involve a straight romance, but was rewritten when the filmmakers couldn't find the right man to cast alongside Shawkat.
Concussion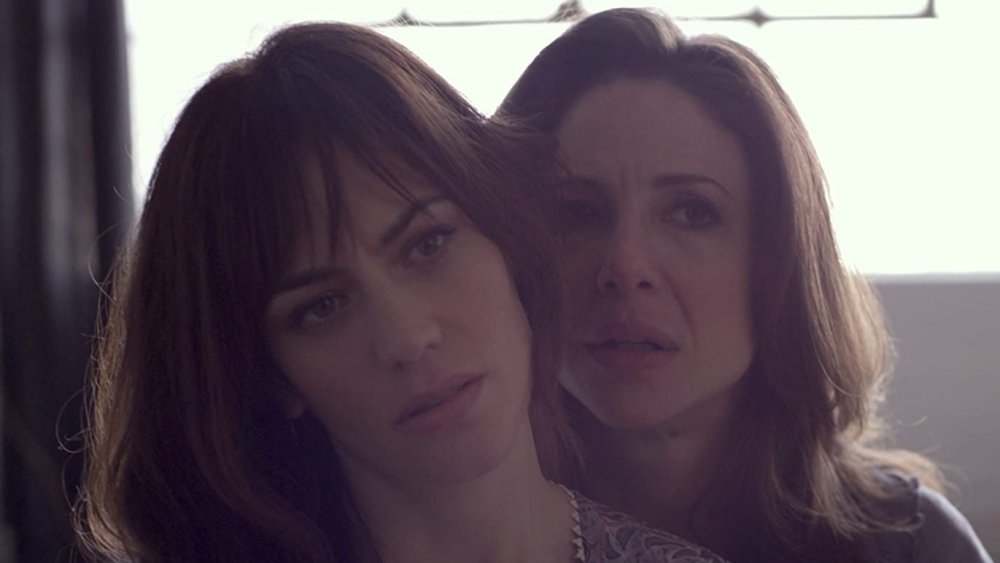 Just to clarify, we aren't talking about the 2015 Will Smith film of the same name – we're talking about 2013's Concussion. This is one of the tamer films on the list, as far as what is actually shown (or, more importantly, what isn't), but it does take an interesting look at human sexuality and relationships.
Concussion is about a woman named Abby, who begins rethinking her marriage while sitting in the hospital after being hit in the head at her son's baseball game. She's happy with her wife Kate, but isn't feeling completely fulfilled by her. Abby eventually meets with an escort and decides she will spice up her life by trying sex work. She begins sleeping with several women, all while trying to hide her new life from her wife.
As Abby finds more and more excitement in her secret life, she starts to drive Kate away from her. It all comes to a head when Kate finds out about Abby's other job, and Abby is forced to decide exactly what she wants. Concussion isn't the most explicit movie, but it certainly boasts some sensual scenes.  Moreover, it's an intriguing look at what happens when someone wants something more, but doesn't exactly know what shape those desires might take.