More Good News Drops For Bill & Ted Face The Music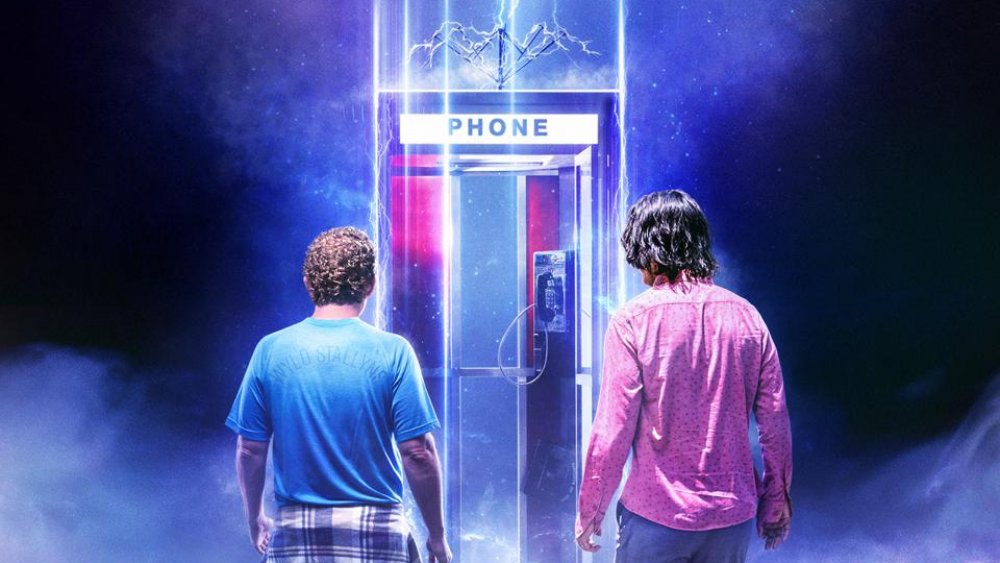 Orion Pictures
Get ready to party on, dudes... a little sooner than you expected.
Bill and Ted Face the Music, the long-awaited third installment in the adventures of our excellent friends Ted "Theodore" Logan (Keanu Reeves) and Bill S. Preston, Esq. (Alex Winter), will be hitting select theaters and video on demand on August 28, a few days earlier than previously announced. Winter dropped the news directly onto fans' faces via Twitter.
If you're experiencing a bit of the old déjà vu regarding this announcement, don't worry — you're not having some kind of weird time slip. You may remember that August 21 was the date that Face the Music was originally intended to drop, before the massive, industry-wide shuffling of release dates. Last month, it was announced that the flick — the sequel to 1989's Bill and Ted's Excellent Adventure and 1991's Bill and Ted's Bogus Journey — had been pushed back to September 1, and that it would drop simultaneously in theaters (whichever ones are able to be open at that time, that is) and on VOD.
Now, once again, like a souped-up phone booth having trouble navigating the circuits of time, the flick finds itself plopped back down on August 28 — which, of course, is great news for fans. Those fans have to be a bit curious, though: why the move?
Why was Bill and Ted Face the Music pushed up?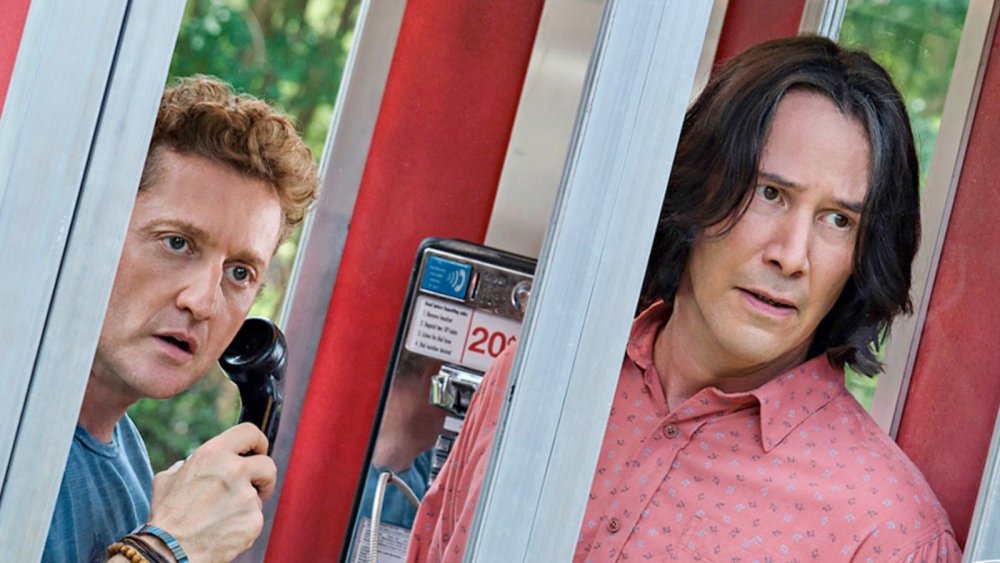 Orion Pictures
Well, for that, they have Disney to thank — or rather Mulan, the highly-anticipated live-action remake of the 1998 animated classic. One of the first major releases to have its announced release date torpedoed by the novel coronavirus, Mulan's fate has been the subject of intense speculation for some time now. As a tentpole flick with a huge budget and a massive marketing push (including a full, two-minute trailer which Disney dropped a bundle to air during the freaking Super Bowl), it's been a matter of some debate whether the Mouse House would eventually cave and release Mulan to VOD, or wait until the all-clear was given for theaters nationwide to resume business as usual to give the flick a traditional release.
Amazingly, Disney opted for the former. Mulan will be made available to Disney+ subscribers for a one-time fee of $29.99 on September 4 — which might have caused big problems for Bill and Ted Face the Music, had it stuck to its September 1 drop date (via Deadline). Now, the excellent duo will have an entire week to entice VOD viewers to come along on their latest adventure before Mulan arrives to clean house — making Face the Music's move one that, really, can only benefit both films.
We can't wait to feast our eyes on the the three-quel, the latest trailer for which promises a bonkers ride which looks fully worthy of its bodacious predecessors. We've been counting the days, and there are now a few less of them to count, so until August 28 — be excellent to each other. And... you know the rest.