Why Hollywood Won't Cast These Superhero Movie Stars Anymore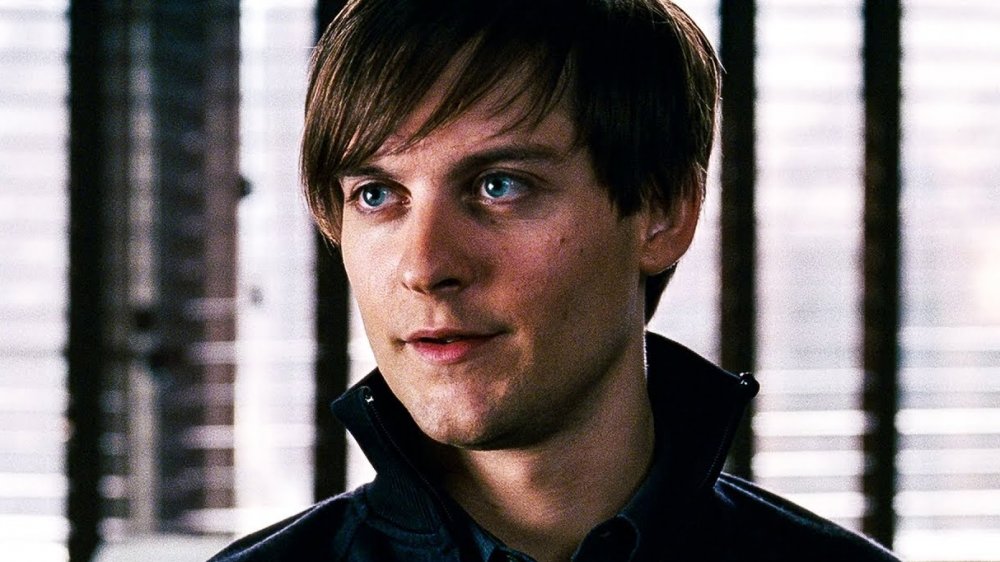 You might think grabbing a spot in a big-budget superhero movie would secure just about any actor's career. After all, decades later, people still fondly remember Michael Keaton in Tim Burton's Batman films and Christopher Reeve as Superman. Plus, assuming the identities of Marvel's and DC's most popular heroes has proven to be nothing but boons for actors like Chris Evans, Jason Momoa, and Tom Holland. 
But sadly for some actors, taking on the role of the next big superhero didn't guarantee stardom. In some cases, the association with a particular comic book franchise did more to hurt their career than anything else. In others, despite their best efforts, fighting crime in a skintight suit couldn't save them from disappointing career trajectories. And in some cases, they're not on the big screen anymore simply because they don't want to be.
Regardless of why or how, here are some superhero movie stars Hollywood doesn't cast very much anymore.
Wesley Snipes is a superhero star with a weird reputation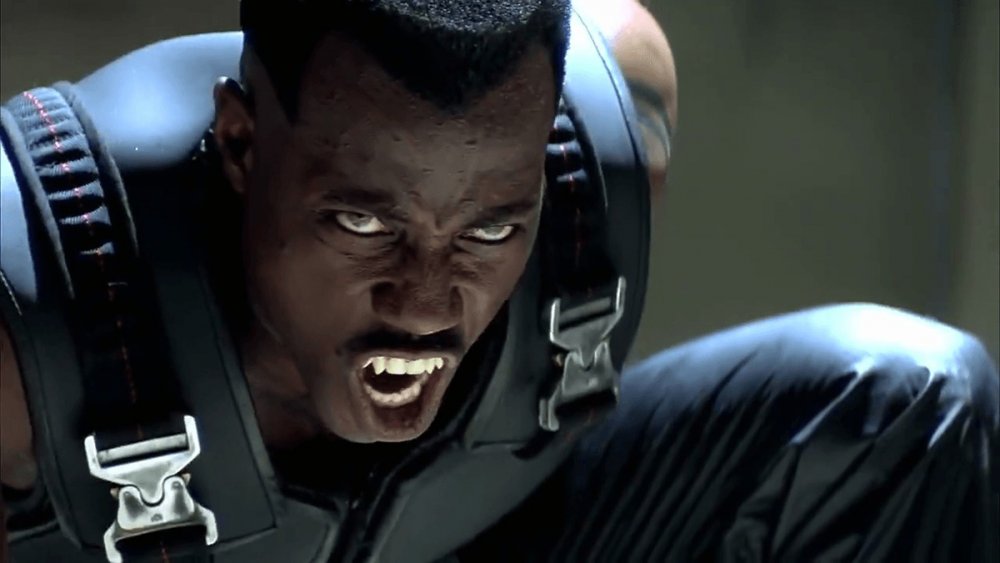 Before the MCU, Christopher Nolan's Dark Knight trilogy, or Bryan Singer's X-Men films, there was 1998's Blade. Wesley Snipes starred as the titular Marvel Comics vampire hunter, a hero whose unique birth — his mother was bitten by a vampire the night he was born — gifts him with all the strengths of vampires but none of their weaknesses. Snipes reprised the role for two sequels, but after 2004's Blade: Trinity, things slowed down considerably for the actor, and there was more than one reason. 
For one, Snipes suffered serious legal issues. In 2008, he was convicted on three counts of willful failure to file federal income tax returns and was sentenced to three years in prison, though the actor was released and allowed to serve the final three months under house arrest. But even before his legal problems, Snipes built a reputation of being impossible to work with. In a 2012 A.V. Club interview, Snipes' Trinity co-star Patton Oswalt had some eye-opening stories to tell about Snipes, including that he communicated with the director exclusively through Post-it notes signed "From Blade" and the actor's refusal to open his eyes during the filming of a scene, necessitating the use of some truly horrible CGI.
However, in recent years, Snipes has been working to rebuild his career, and he's definitely making some headway. In 2019, he appeared in the Netflix original Dolemite Is My Name, and he's set to star in the comedy sequel Coming 2 America.
Jessica Alba never got a good lead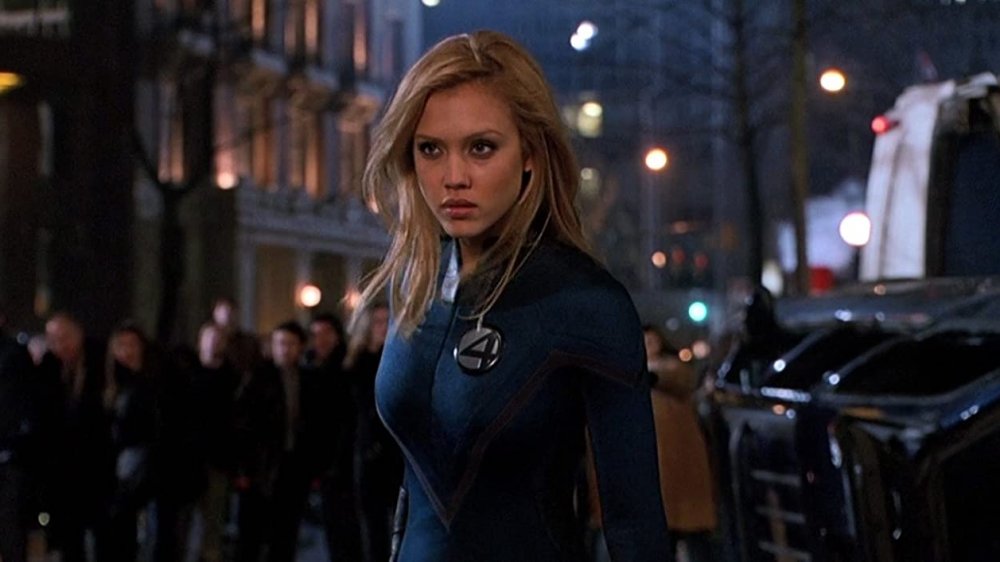 In the mid-aughts, it looked like Jessica Alba would be on Hollywood's A-list for a long time to come, and she owed part of her success to comic book adaptations. She was tapped to play Susan Storm, aka the Invisible Woman, in 2005's Fantastic Four, and that same year, she played the knockout dancer Nancy in 2005's Sin City, the adaptation of Frank Miller's edgy crime comics.
But eventually, Alba fell off the radar in a big way. According to Alba, a big part of the problem was that she rarely got to sink her teeth into challenging leading parts. Most of her work was in supporting roles, and eventually, those roles started showing up in one bomb after the other. The sequels to both Fantastic Four and Sin City tanked, as did later efforts like the action sequels Mechanic: Resurrection and Machete Kills, the rom-com Some Kind of Beautiful, and the 2011 drama An Invisible Sign.
In different interviews over the years, Alba has gone back and forth on whether or not professional acting is a priority anymore, though it's clear she isn't making the mark on Hollywood she once did. She's currently starring in the crime drama series L.A.'s Finest — a spin-off of the Bad Boys films. Considering its embarrassing aggregate score of 7% on Rotten Tomatoes, critics aren't into it anymore than Alba's other more recent work.
Hollywood won't cast T.J. Miller after a number of ugly scandals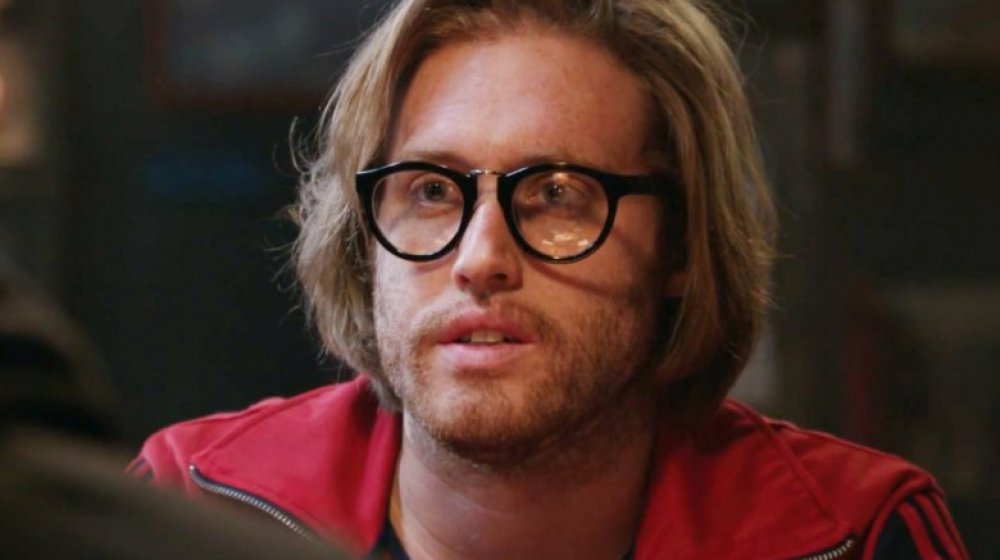 Time will tell if we're destined to see an X-Force film or Deadpool 3, but if these movies see the light of day, you can lay some pretty safe bets that T.J. Miller won't be in either. The actor/comedian played Wade Wilson's (Ryan Reynolds) friend, Weasel, in the first two Deadpool films, but for reasons that had nothing to do with the merc with a mouth's bloody franchise, Miller's acting career dried up quickly in 2018.
The trouble started for Miller back in 2017, when it was reported he wouldn't be returning to the HBO series Silicon Valley. The show's creative team told Vulture the following year that Miller was often drunk and/or high on set, and that some days, he wouldn't even show up for work. Later in 2017, much more serious allegations arose from a woman claiming Miller had sexually assaulted her in college. Finally, in March 2018, Miller was arrested for allegedly calling in a fake bomb threat.
While Deadpool 2 producer Lauren Shuler Donner said that by the time the sexual assault allegations surfaced it was too late to remove Miller from the film, there were signs his role had shrunk considerably. In September 2018, Ryan Reynolds confirmed that fans shouldn't expect to see Miller in X-Force. Miller has since said he's contractually obligated to appear in Deadpool 3 if Disney asks him to be in it, but we wouldn't hold our breath waiting for him to get that call.
Paul Reubens' legal troubles dogged him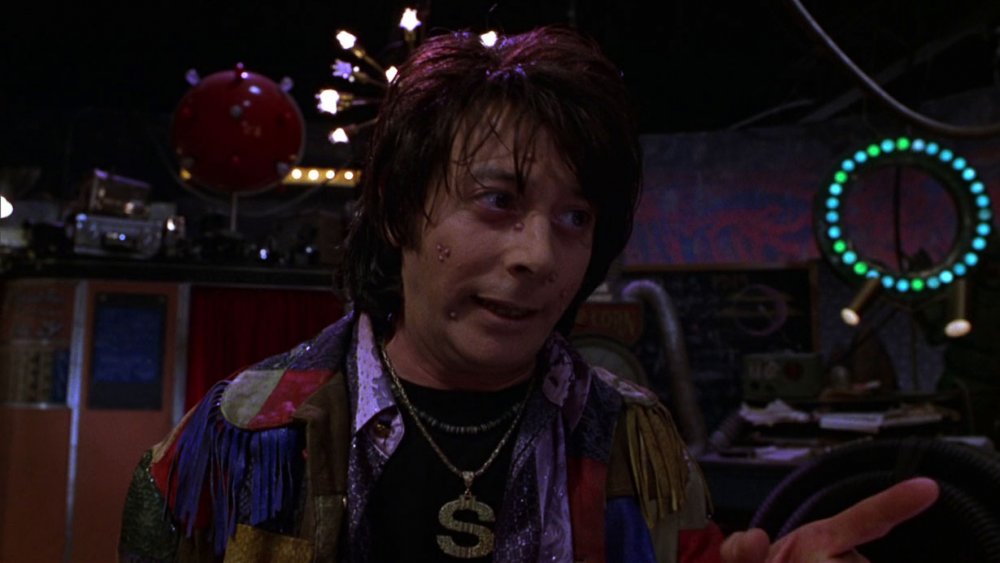 Paul Reubens is best known as the ridiculous man-child Pee-Wee Herman, the fictional host of Pee-wee's Playhouse and the subject of a few movies, including Tim Burton's feature film directorial debut, Pee-wee's Big Adventure. While Pee-Wee is Reubens' most recognizable alter-ego, he's had some other memorable roles, including in the 1999 superhero comedy Mystery Men. Here, Reubens plays the Spleen, a hero who knocks out bad guys with his flatulence. 
Unfortunately for Reubens' career, he's suffered a number of legal scandals. Perhaps most infamously, in 1991, he was arrested for indecent exposure in an adult movie theater in Sarasota, Florida. Reubens pleaded no contest to the charges and was sentenced to community service. But still, it wasn't a great look for someone known as a children's entertainer. Granted, Reubens never disappeared completely, but it's clear that if he ever had a shot at a lot of substantial leading roles, those days are over. He's mostly doing supporting roles in TV shows these day, including voice work on series like Legends of Tomorrow and Voltron: Legendary Defender.
Jim Carrey isn't after the spotlight anymore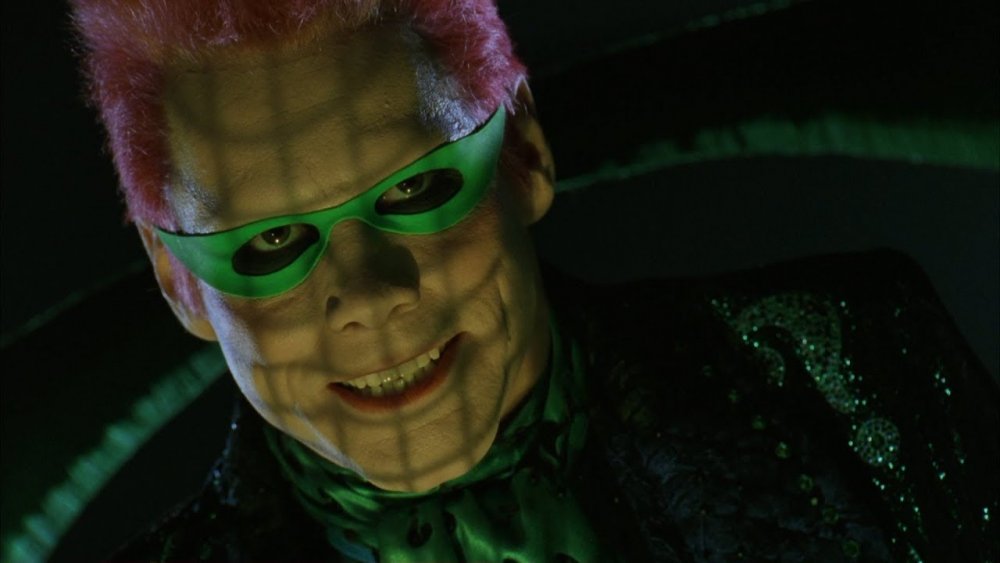 Jim Carrey may not be the first actor you think of when you hear the phrase "superhero movie stars," but he's more than done his time in the comic book movie trenches. In 1994, the same year he broke big with Ace Ventura: Pet Detective, he starred as an unstable superhero with shape-shifting powers in The Mask. The following year, he played the Riddler in Batman Forever, and in 2013, he was Colonel Stars and Stripes in the violent superhero comedy Kick-Ass 2.
There was a time a Carrey comedy was an automatic money-maker, not to mention his successful dramas like The Truman Show and Man on the Moon. Carrey still makes movies, but he's not the A-lister he used to be. These days, most of his movie work comes in the forms of supporting roles and cameos.
There are a few reasons for Carrey's diminished notoriety. For one, he's proven difficult to work with. His method acting antics during the making of Man on the Moon have become the stuff of legend, including refusing to take direction from director Miloš Forman. He also refused to help promote Kick-Ass 2 because he wasn't comfortable with the film's violence in the wake of the Sandy Hook shooting. For another, in more recent years, Carrey seems perfectly happy outside the spotlight. He's stated on a number of occasions that he feels no strong push toward expanding his fame.
Terrence Howard is quitting the game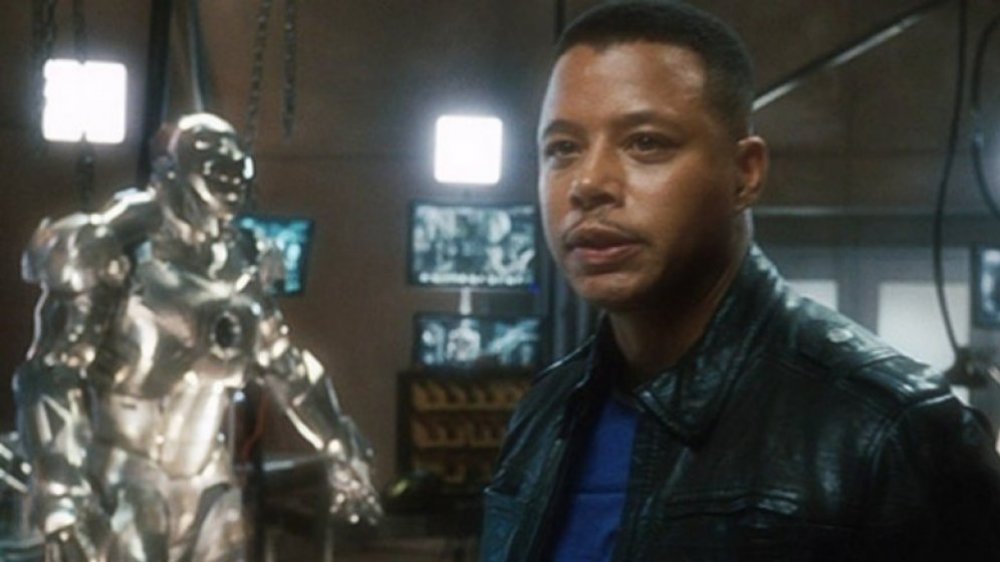 While Terrence Howard played James Rhodes in 2008's Iron Man, it wasn't Howard who donned War Machine's armor in Iron Man 2 and subsequent Marvel films. Howard said that when Marvel Studios approached him to renegotiate for Iron Man 2, they offered him only one-eighth of what he was originally promised. Howard wasn't shy about his anger towards his friend and co-star Robert Downey Jr., though the two would later mend fences, and in the meantime, Howard's career didn't seem to suffer too badly. In particular, he landed the lead of hip-hop mogul Lucius Lyon on the musical drama Empire.
In spite of Empire's successful five-season run, Howard announced in 2019 that he was going to quit acting. So far, his reasons for the change have been unclear, mainly because his responses about the decision in interviews have been rather strange. For example, during an interview on the red carpet at the 2019 Emmy Awards, Howard explained that he "was able to open up the flower of life and find the real wave conjugations that we've been looking for, for 10,000 years." He went on to say that when he opened "the flower of life" that he "found a whole new world of wave conjugations that expose the in-between spaces." 

We're not sure what that means, but according to Howard, one of the consequences is his retirement from acting.
Hollywood is never going to cast Kevin Spacey again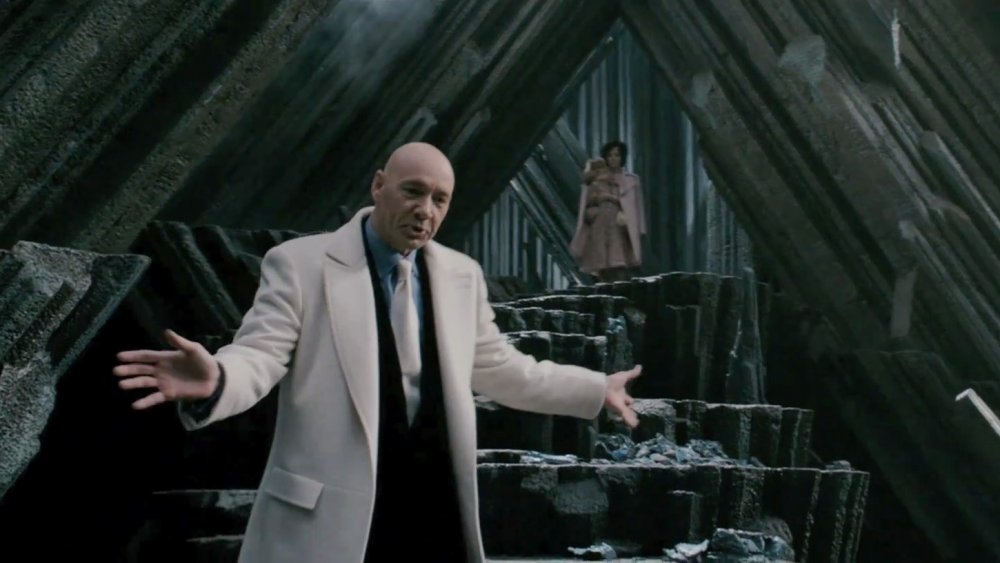 Kevin Spacey proved one of the more memorable parts of a superhero movie that a lot of fans weren't crazy about when he replaced Gene Hackman as the villainous mastermind Lex Luthor in 2006's Superman Returns. But unless Hollywood suffers from collective amnesia, Spacey isn't likely to work in a superhero movie or any other kind of movie anytime soon.
In the midst of the #MeToo movement, Spacey became one of its most loathed targets. After actor Anthony Rapp told Buzzfeed News (via BBC) in 2017 that Spacey had made unwanted sexual advances toward him when he was only 14, Spacey claimed he had no memory of the event and apologized for what he called "what would have been deeply inappropriate drunken behavior." More allegations followed, including accusations of sexual harassment and sexual assault from the likes of actor Richard Dreyfuss' son, Harry, filmmaker Tony Montana, and crew members from the Spacey-led Netflix series House of Cards.  
As a result of the allegations, Spacey's acting career came to an end. Netflix fired Spacey from House of Cards and announced it wouldn't release the Netflix original film Gore in which Spacey played the late Gore Vidal. Even though the crime thriller All the Money in the World was already done filming — with Spacey originally cast as oil mogul J. Paul Getty — Spacey was removed from the film, and director Ridley Scott reshot all of Spacey's scenes with Christopher Plummer playing Getty instead.
Aaron Eckhart has a couple of issues working against him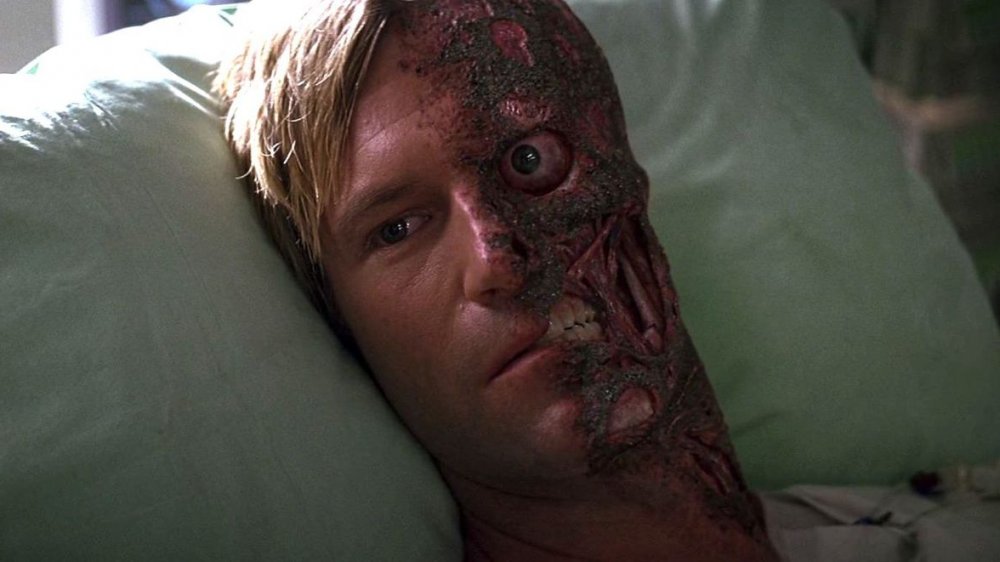 Aaron Eckhart has the distinction of playing an important supporting role in one of the best superhero movies ever filmed. Eckhart played Harvey Dent, aka Two-Face, in 2008's The Dark Knight. But in spite of that success and other noteworthy films — like the 2006 satire Thank You for Smoking — Eckhart has never managed to take off as a leading man in Hollywood. He's made shots at becoming an action hero with films like The Core, Paycheck, and Battle: Los Angeles, but they were all commercial and critical failures. Probably the biggest flop was the horrible 2014 sci-fi/fantasy action flick I, Frankenstein.
What likely hasn't helped Eckhart's attempts to find a successful niche is his difficulty to work well with others. In 2016, Eckhart admitted to The Guardian that he'd unleashed the "quintessential lashing out" once on an extra who was supposedly falling asleep during the actor's monologue. However, Eckhart's conflicts apparently aren't exclusively with the extras. He told The Telegraph he has "a terrible reputation" because he's "just too intense for people." He went on to admit he's "competitive" with his co-stars and that he "[picks] them apart."   
Kim Basinger is sick of Hollywood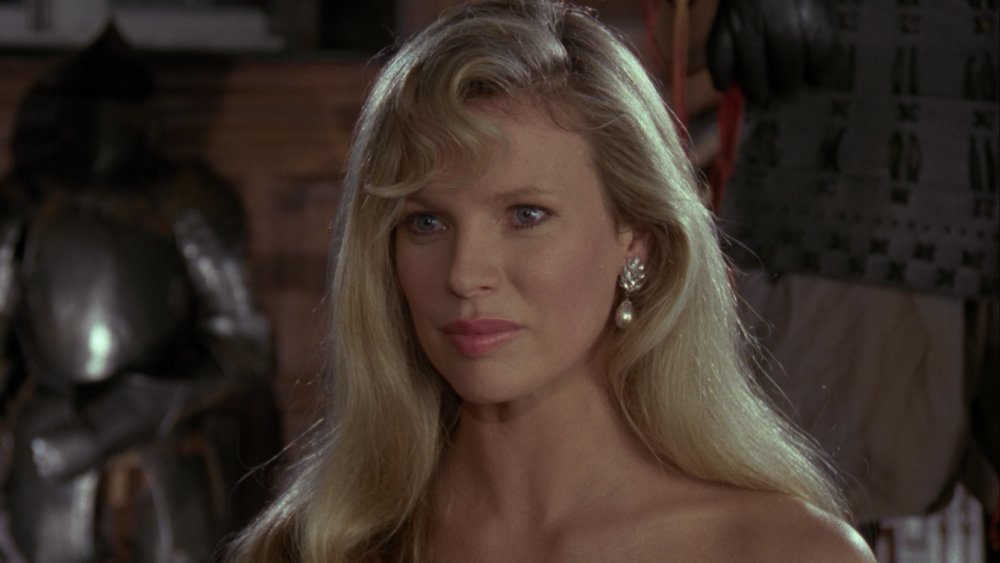 In 1989's Batman, Kim Basinger played Vicki Vale, a photojournalist dying to get a photo of Batman (Michael Keaton) without knowing she was actually dating him. Basinger has a long, impressive career, including an Academy Award for Best Supporting Actress win for her portrayal of Lynn Bracken in the 1997 neo-noir crime film L.A. Confidential. Yet surprisingly, if you check out her IMDB page, she doesn't have anything listed after 2018. 
Early in her career, Basinger became a sex symbol. She played one of James Bond's (Sean Connery) many conquests in 1983's Never Say Never Again, she was one half of the steamy pairing in the 1986 erotic drama 9 1⁄2 Weeks, and otherwise usually appeared in films as the male hero's love interest. Speaking to Elle in 2015, Basinger talked about how being typecast as every hero's main squeeze ultimately hurt her career. When she was younger, no one would buy her as a mom, but in the 21st century, she was only getting hired to play mothers and wives. 
Along with being forced to deal with the same roles over and over again, Basinger has said in interviews that she suffers from extreme social anxiety which makes it difficult to play the networking game in Hollywood. In 2016, she told Net-A-Porter that the moment most actors dream about — accepting her Academy Award — was "terrifying." 
John Travolta was hit with a lot of bombs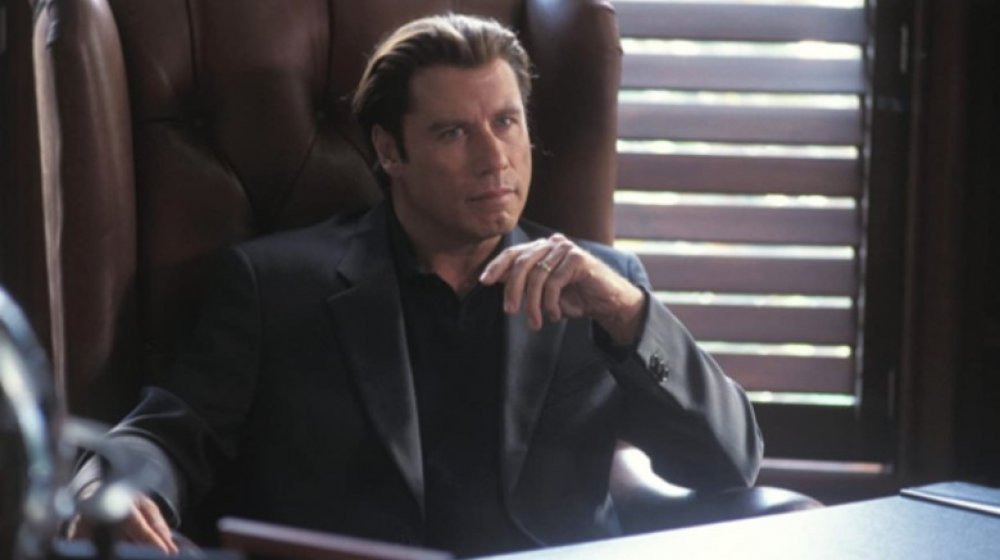 In 2004's The Punisher, John Travolta plays Howard Saint, the Mafia boss who orders the hit on Frank Castle (Thomas Jane), resulting in the death of Castle's entire family, as well as Castle's transformation into the gun-toting vigilante the Punisher.
While 1994's Pulp Fiction reinvigorated his career, few of Travolta's subsequent films have hit that high mark. And like most attempts to bring Frank Castle to the big screen, The Punisher bombed hard. Sadly, that would prove to be a recurring theme in Travolta's 21st-century work starting with films like 2000's Battlefield Earth and 2001's Swordfish.  His Rotten Tomatoes page includes an alarming number of 0% movies like the 2018 crime drama Speed Kills, the 2019 thriller The Poison Rose, and the action film Trading Paint. Of course, there was one of the biggest bombs of 2018 — if not the biggest — the crime bio-pic Gotti.
Travolta could possibly have a better future on TV rather than the big screen. He won accolades for his performance on The People vs. O.J. Simpson, and he stars in the Quibi series Die Hart — which has received generally positive reviews — as action movie coach Ron Wilcox.
Dolph Lundgren never made it to the lead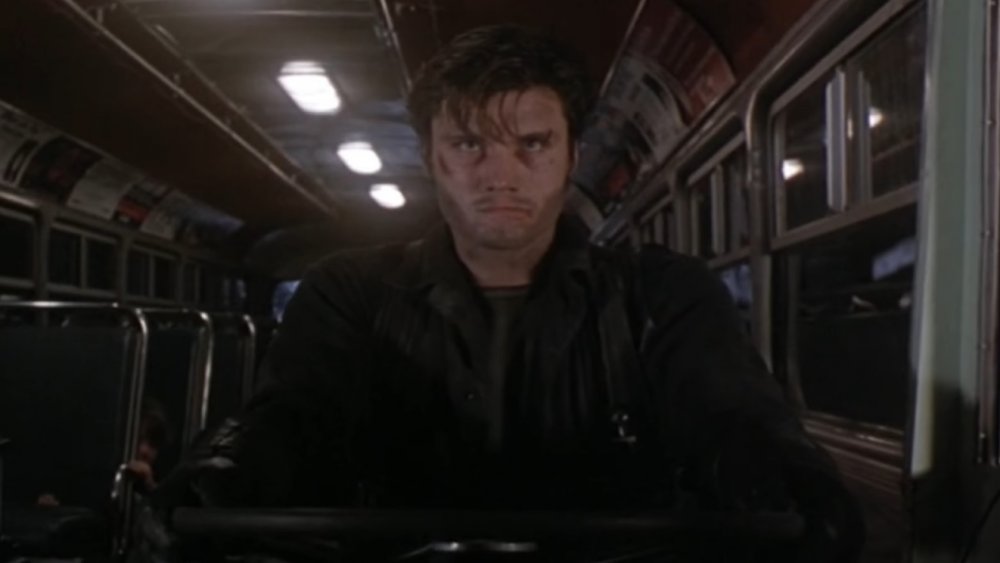 During the 1980s, Swedish actor Dolph Lundgren made a bid to become the next big action hero. After killing Apollo Creed (Carl Weathers) and locking horns with Sylvester Stallone in 1985's Rocky IV, Lundgren played He-Man in 1987's Masters of the Universe, a Soviet special operative in 1988's Red Scorpion, and he was the first actor to play the lethal Frank Castle on the big screen in 1989's The Punisher. 
But Lundgren never managed to reach the heights of action stars like Stallone and Arnold Schwarzenegger. Most of his early attempts at leading action roles — including The Punisher — were bombs, though Lundgren never disappeared from Hollywood for good. He's been working in films and TV for years, albeit usually in smaller movies and in smaller roles. 
However, the late 2010s have been particularly kind to Lundgren. He's no more the leading man than he was in the late '80s, but his visibility in popular culture is growing once more. Along with reprising the role that made him famous — Russian boxer Ivan Drago — in 2018's Creed II, Lundgren has regularly appeared as Gunner Jensen in the Expendables franchise, and he did a wonderful job playing the ruthless Russian crime boss Konstantin Kovar in season five of CW's superhero show Arrow.
Tobey Maguire hasn't had much success since his superhero days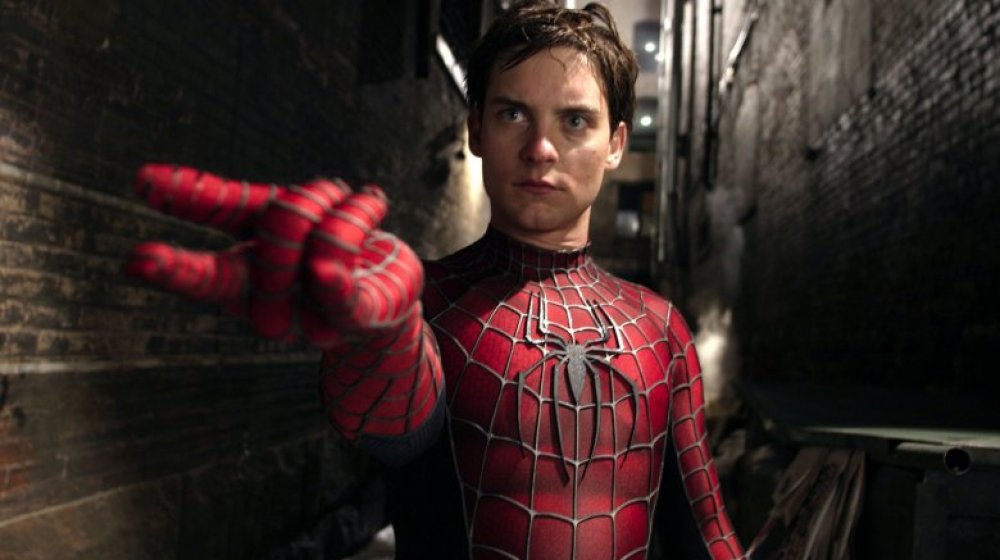 Before the Marvel Cinematic Universe was born with 2008's Iron Man, Sam Raimi's Spider-Man films proved to be some of Marvel's most popular movies, successfully bringing the wall-crawler to the big screen. And before either Tom Holland or Andrew Garfield played Peter Parker, it was the Cider House Rules and Wonder Boys star Tobey Maguire who took on the role of Spidey in Raimi's films.
While 2002's Spider-Man and its 2004 follow-up, Spider-Man 2, were critical and commercial hits, 2007's Spider-Man 3 ended the franchise on a deafening down note. Helped by the popularity of the first two films, Spider-Man 3 made money, but both fans and critics were disappointed. Raimi wanted to make Spider-Man 4 to redeem the stinker, but it never came to be. 
Spider-Man 3 was a serious body blow to Maguire's acting career. He's enjoyed a few leading roles since — perhaps most memorably as the lead in the IFC series The Spoils of Babylon — but none reached the prominence or success of the Spider-Man flicks. Of course, he's partly transitioned from starring in films to producing them, and since Spider-Man 3, he's spent more time behind the camera than in front of it.