Why Hollywood won't cast Jessica Alba anymore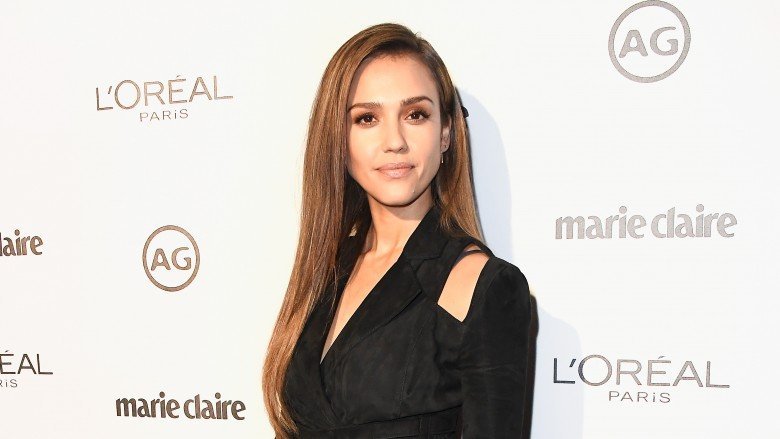 Back in the mid-2000s, Jessica Alba seemed poised for superstardom. She was unequivocally gorgeous onscreen, even in unforgiving superhero spandex. She'd proven her range with an attention-getting role in the gritty prestige flick Sin City, and she took approximately five minutes to bounce back into camera-ready condition after giving birth to her daughter, which has to be some kind of record. Yet by 2010, Alba had all but disappeared from Hollywood. Here's why.
She had trouble landing great leading roles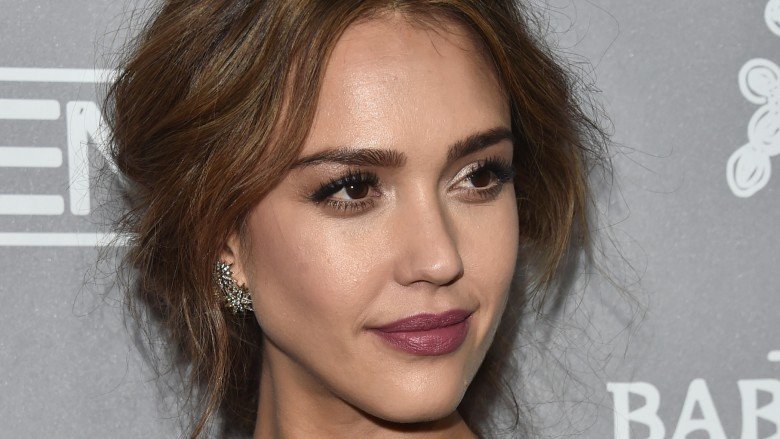 Hollywood hasn't always had the greatest track record when it comes to casting diversity, so you'll be saddened but probably not shocked to learn that Jessica Alba, despite being a serious beauty, was limited in her choice of roles by her not-so-white-bread appearance.
"They couldn't figure out my ethnicity, so I would always go up for 'exotic,'" she explained in a recent interview. And while Alba thinks the current crop of mega-stars of all different skin tones has changed that state of affairs for the better, she faced an uphill battle to be considered for the kind of meaty, challenging roles that earn accolades and launch careers.
Nobody remembers her movies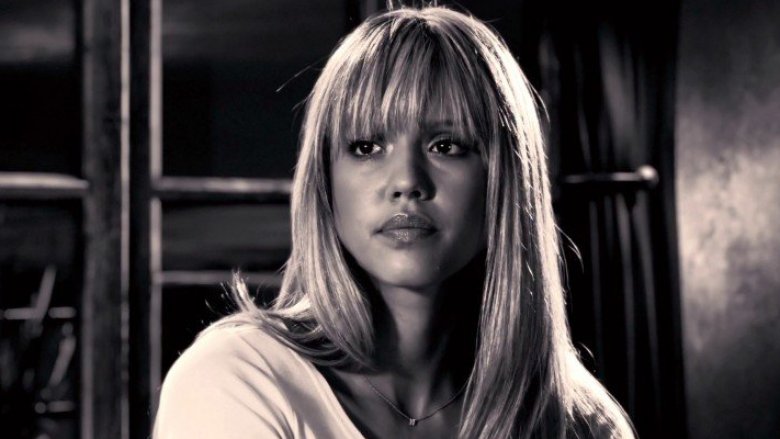 Instead of having multiple mega-hits under her belt, Jessica Alba's biggest claim to fame is probably her role in the first Sin City film, which found her sharing the screen with a huge ensemble cast that included mega-stars like Bruce Willis and Clive Owen. And while Alba held her own, people don't really remember her—possibly because they were too distracted by Nick Stahl's very disturbing attention-grabbing performance as a serial killer with skin the color of radioactive pee. Can you remember anything else she's been in? Oh yeah, there was that whole superhero thing...
Her Marvel movies were an embarrassment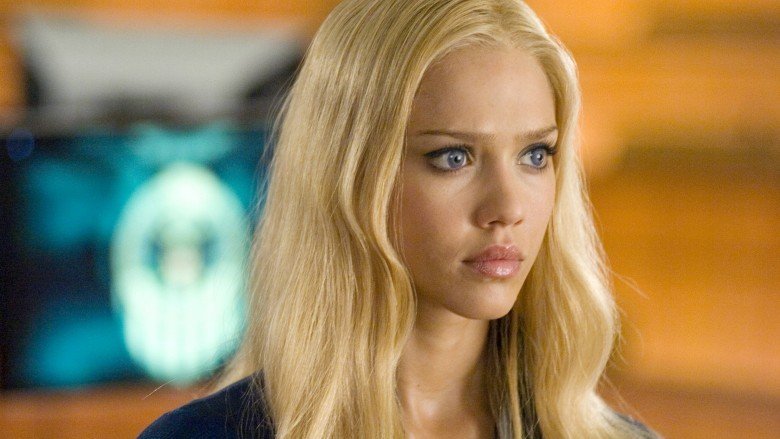 At a time when the Marvel Cinematic Universe is one of the biggest sources of employment in Hollywood, the publisher's properties are still strangely a hit-or-miss venture when it comes to reliably increasing an actor's star power, especially when they're controlled by other studios. Some stars, like Scarlett Johansson, have struck career gold in the superhero market, but Alba had the particular bad luck to be involved in the one Marvel story nobody can get right. Fox's 2005 Fantastic Four, in which Alba played Sue Storm, at least got a sequel, but that doesn't mean it was good. Ever since, Alba has been stuck with the decidedly un-marvelous memory of a superhero franchise so bad it almost made her quit the biz.
She hasn't headlined a project in years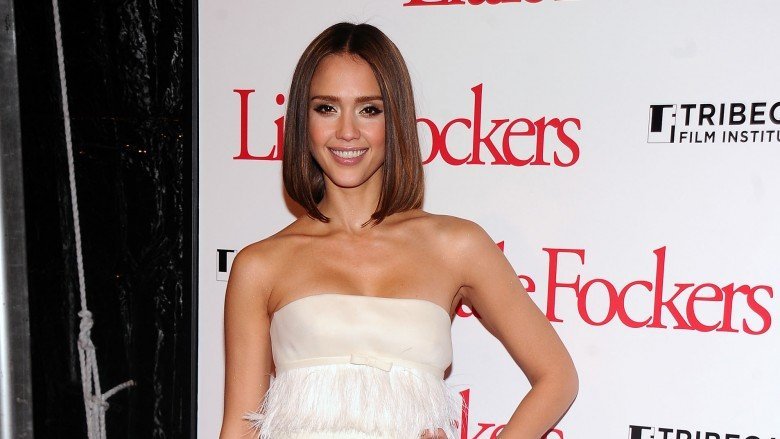 Despite her solid status as a Hollywood It Girl in the early 2000s, Jessica Alba has confined her work almost exclusively to bit parts in the last decade. She hasn't had meaningful top billing since 2008, when she starred in the remake of the J-horror flick The Eye. And these days, her roles are so teensy that she doesn't even make it to the poster. Of course, it's Alba's choice to play small parts in indie films and skip the promotional circus, but it's made her virtually invisible in the industry, even if she's technically still working.
She makes a lot of bombs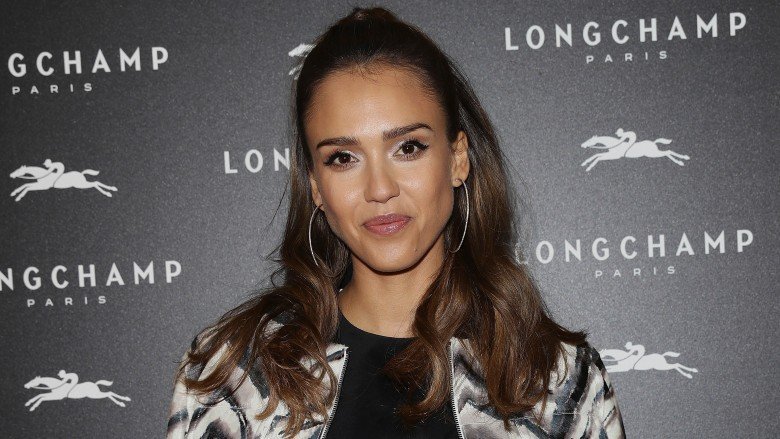 There may also be another reason for Jessica Alba's lack of visibility in her recent roles: she'd rather not be associated with a string of cinematic disasters. Take her most recent movie, Mechanic: Resurrection, which was supposed to be a reinvigoration of a tried-and-true franchise with the ever-popular Jason Statham. It currently holds a dismal 28 percent rating on Rotten Tomatoes. And when she jumped back on the Sin City train in the 2014 sequel Sin City: A Dame to Kill For, her performance didn't get the attention she wanted.
An Invisible Sign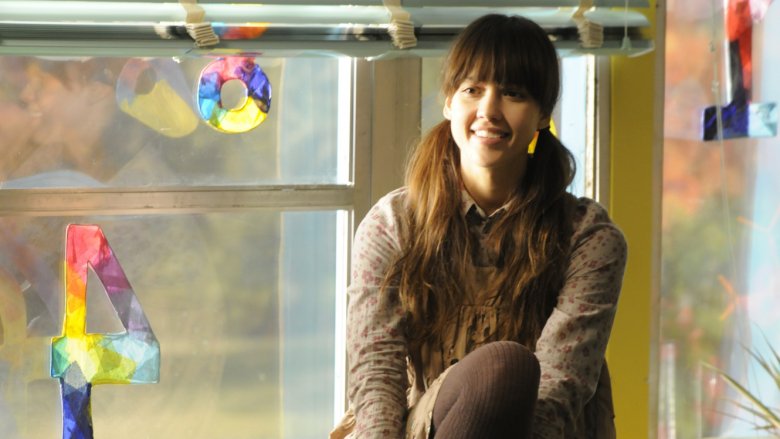 It's rare for critics to so universally loathe a film that it ends up with a Rotten Tomatoes score of 0%, but in the case of 2011's An Invisible Sign, that's exactly what happened. It also doesn't help that reviewers weren't shy about specifically attacking Alba's performance as a mathematical wiz who visualized equations. (Sound familiar?) Slant described her performance as "odd" and "inexpressive," while The Hollywood Reporter twisted the knife, saying, "Alba demonstrates an inability to carry a film by herself; she can't illuminate what might be going on inside her recessive character and doesn't evince any affinity for math." Granted, Alba herself has admitted that math is not her strong suit, but isn't that where the whole "acting" thing is supposed to come into play? After all, did anyone think Russell Crowe was secretly a genius cryptographer this whole time?
Machete Kills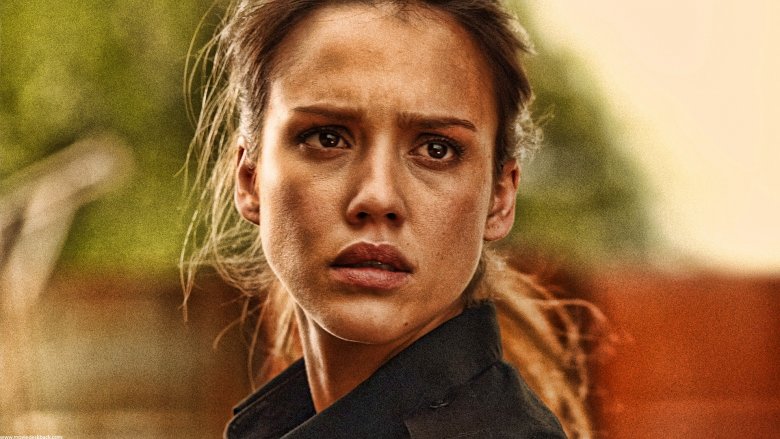 A few years after An Invisible Sign, Alba returned to her comfort zone: working with writer/director Robert Rodriguez. This time, they teamed up for Machete Kills, the sequel to a film that was adapted from a fake trailer Rodriguez made for his Grindhouse collaboration with Quentin Tarantino. And if that premise already feels like a stretch that's because it is—at least according to critics like James Berardinelli at ReelViews, who wrote that "Machete Kills plays like a joke that's been told a few times too often." And sure, you could easily say, "Hang on a second—Jessica Alba was only in that movie for like a minute," and you'd be correct. But then one has to wonder why she would even sign on to do it at all, especially considering the end result was a film described by Adam Graham of The Detroit News as "a lazy, toxic nightmare" and "an inside joke wrapped in a fanboy fantasy, pieced together through a haze of ironic detachment."
Some Kind of Beautiful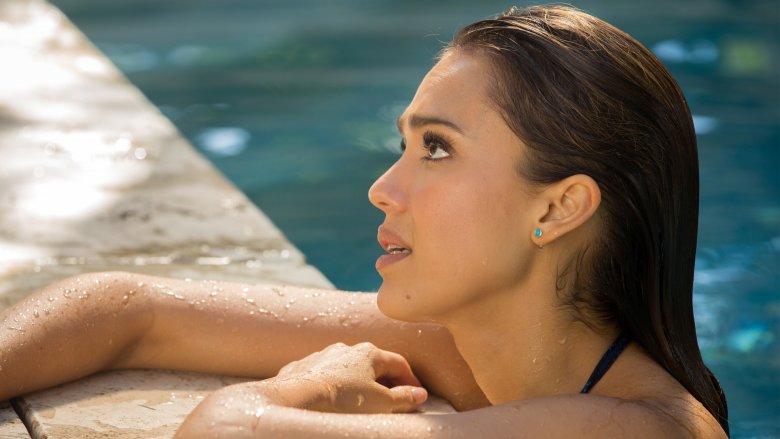 In 2015, Alba went for a straightforward rom-com with Some Kind of Beautiful, playing Pierce Brosnan's baby mama who dumps him for a younger guy, then stands by and watches him fall in love with her older sister. Once again in a role that Cairo 360 characterized as a bit part, Alba failed to make any discernible mark on a film that was described as "exasperatingly cliched." It was curious to see Alba return to the often critically derided genre, particularly for a film that Variety blasted as "some kind of hideous, a perfect storm of romantic-comedy awfulness that seems to set the ailing genre back decades with the sheer force of its ineptitude." Yikes. We wouldn't even want to be the key grip on that one, let alone have our name on the poster.
Mechanic: Resurrection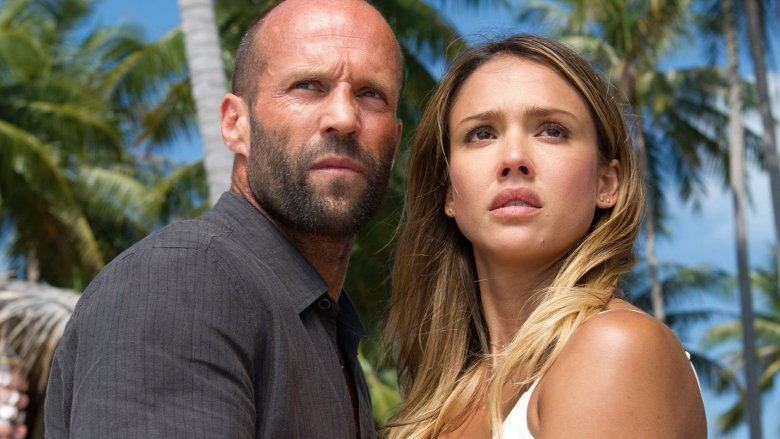 Capping Alba's recent run of cinematic missteps is Mechanic: Resurrection, the 2016 follow-up to The Mechanic, which was a poorly executed reboot of the 1972 Charles Bronson action classic. Once again we find her in a diminished role as a damsel in distress that winds up being just "an excuse to put Alba in a turquoise bikini," according to EW. To that end, according to The Wrap, Alba plays the part she was given, despite the fact that her character is basically just a plot device that wavers between "a distraction, bait, an object, a nonsense love interest, and a damsel in distress." It's essentially a role that could have been played to the same effect by any model or reality TV star making her film debut, not an industry vet who's supposedly capable of much more.
She let herself drop off the A-list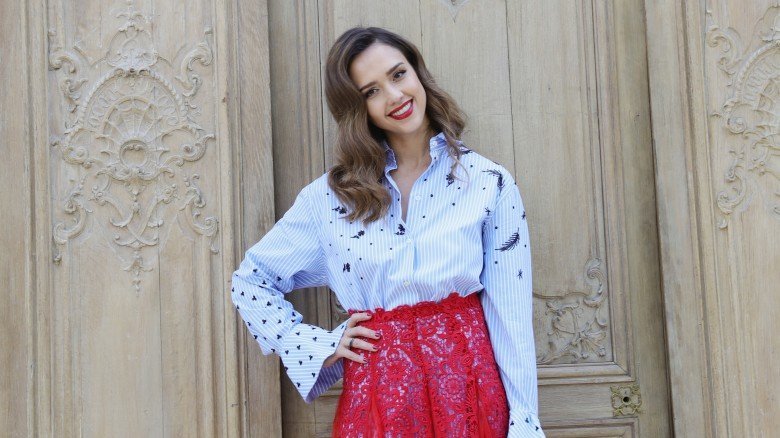 One of the biggest reasons that Jessica Alba doesn't act anymore? She intentionally put that part of her life on hold. "I really stopped acting when I was 27," she explained. "It's not where I spend my full energy."
Ducking out of Hollywood was a bold move for Alba, who disappeared from the screen and had two daughters during what was arguably the prime of her career. But it also may have cost her momentum that she simply can't get back, even if she changes her mind about where she'd like to invest her time.
She picked the wrong time to join the Swiftie squad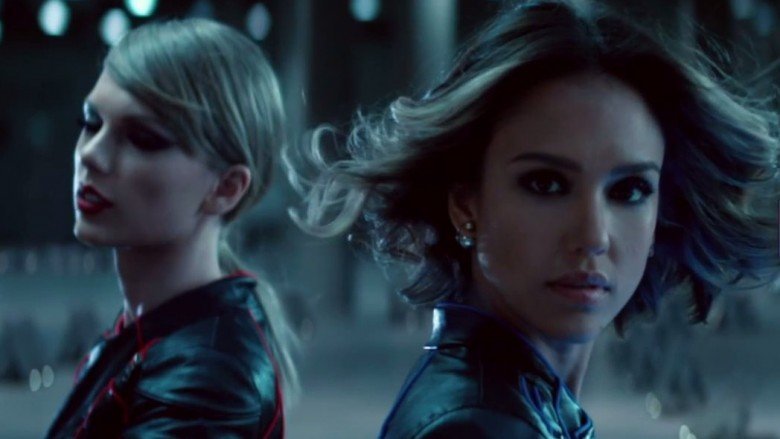 Once upon a time, making an appearance with Taylor Swift was a surefire way for celebs to stay in the spotlight. But Jessica Alba, who appeared with Swift's besties as one of the lady assassins in the "Bad Blood" video, couldn't have picked a worse time to bump with TaySway. Between her ongoing feud with Kim and Kanye and accusations that her squad was too white and privileged to be relatable, that video might be the beginning of the end of the American love affair with Taylor Swift. All Jessica Alba got out of her appearance was a nostalgic retread of her old TV role on Dark Angel.
She made one too many terrible horror movies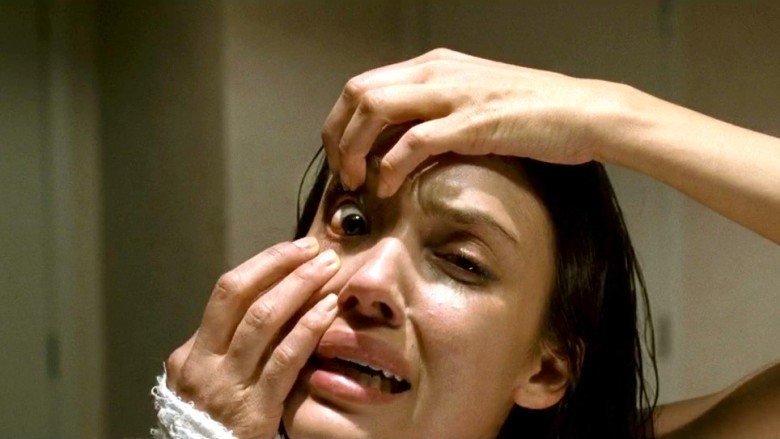 It's a truth universally acknowledged that every actress in Hollywood has a cheesy horror flick buried way back at the beginning of her resume, and Jessica Alba took her licks in the form of the 1999 stoner horror-comedy Idle Hands. The movie was enough of a box-office bomb that you'd think Alba would have turned down all future offers to star in films about haunted body parts on principle. Instead, ten years later, she returned to the genre as the star of The Eye, the American remake of a popular Japanese horror flick. Critics loathed it, with a scathing review in The New York Times making particular note of Alba's "vapid" performance.
Too many people love to hate her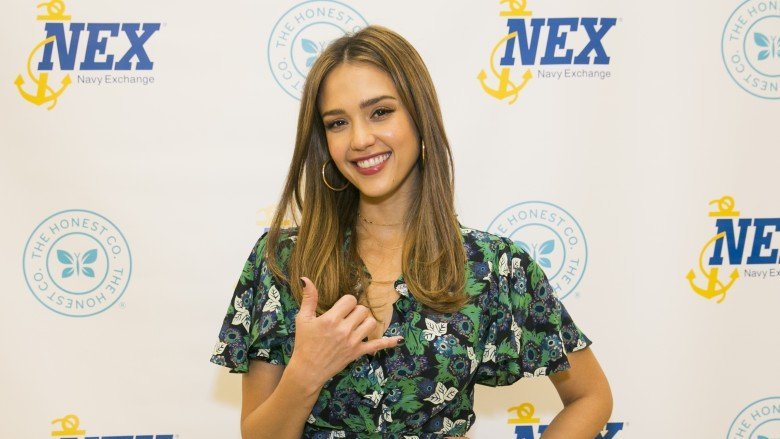 At the height of her career, Jessica Alba was being nominated for a Golden Raspberry Award (known colloquially as the Razzies) every other year. That's not a career killer on its own, of course; even the best actors in the biz occasionally find themselves on the shortlist of nominees for the worst of the worst in film. But unlike some of her fellow Razzie winners, Alba didn't have a pile of Oscar and Golden Globes nominations under her belt to soften the blow or counteract the emerging consensus that she was a terrible actress.
She's a scapegoat for her company's problems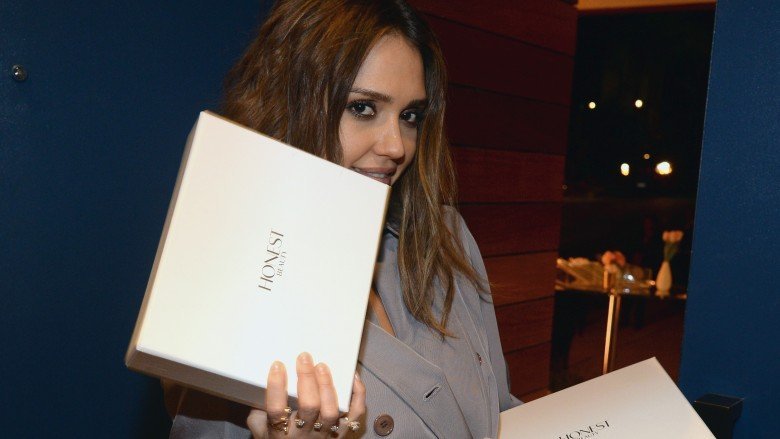 Unlike other actors who've dropped out of the film industry to pursue other interests, Jessica Alba has been plagued by more scandals outside Hollywood than in it. Her organic beauty brand, the Honest Company, was hit in 2016 with a slew of lawsuits alleging false advertising and more. And there was the viral online backlash by disgruntled, lobster-colored customers who said the brand's sunscreen didn't work. The problems continued in 2017 when the Honest Company was forced to issue a recall for a baby powder that caused skin irritation. The company is valued at nearly $2 billion now, but it hasn't helped Alba's public image.
She's not that keen on making a comeback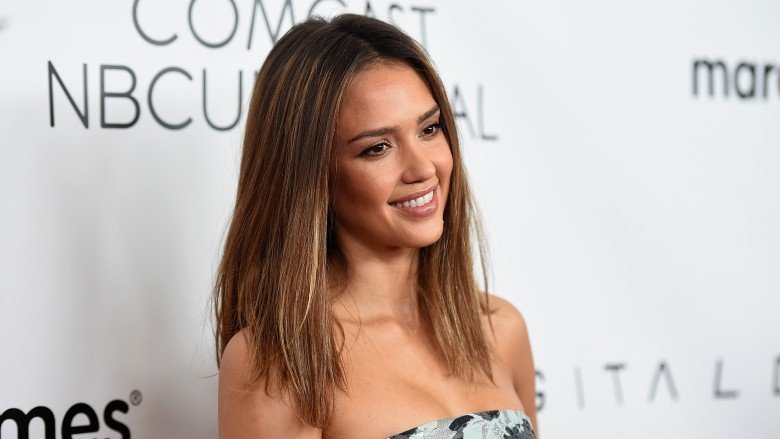 On top of everything else, it's not clear that Jessica Alba even wants to make movies anymore. Over the years, she's regularly fielded questions about whether she plans to return to Hollywood. As time has marched on, her answers have begun to skew closer and closer to "nope." In early 2016, she said, "I'm open to diving back into acting. It's my passion and my heart—it's who I am." But a year later, her answer to the same question was decidedly different: "I think there are different things that interest me as a performer. The business side is where my heart's at."
Here's how she can turn it around
It seems like Jessica Alba has decided to put Hollywood behind her for now, but if she wants to reboot her career, there's never been a better time for an actress of her age and caliber to get back in the game. She'd be a great catch for any primetime TV drama that needs a star to anchor it—a path that her peers, including Sarah Michelle Gellar and Rachael Leigh Cook, have successfully used to reinvent themselves in their 30s. And she doesn't have to battle a bad reputation to get back into the biz. (You don't build a billion-dollar company without a great work ethic.) Don't write her off as an industry has-been just yet.