Marvel Fans Are Making Big Demands Ahead Of Comic-Con@Home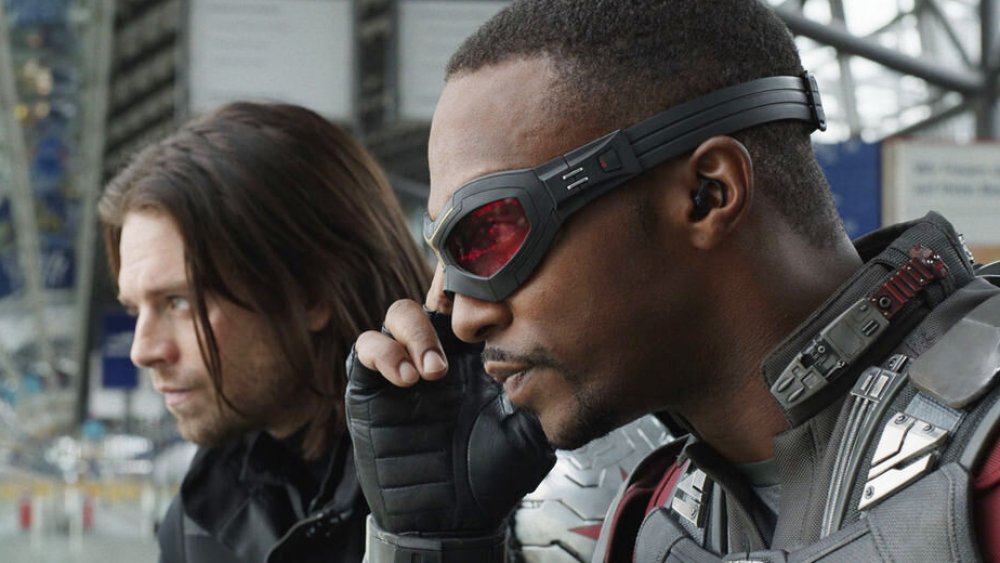 Disney/Marvel Studios
San Diego Comic-Con is moving forward this weekend in virtual format under 2020's peculiar circumstances. Gone are the long lines, throngs of costumed fans, bags of SWAG, and chance encounters with forgotten actors from your favorite '90s sci-fi series. While you won't be able to get your Saga Deluxe Hardcover signed by Brian K. Vaughan this year, you should still get an ample peek at all the exciting content still to come in the back half of 2020 and beyond. Marvel fans certainly expect an update on some of the high-profile projects delayed by the pandemic — in fact, some of them are demanding it.
So far, 2020 has been a disappointing year for the Marvel Cinematic Universe. Disney hasn't released a single MCU project in any medium, and fans are starting to get a bit restless. The next major motion picture slated for theatrical release is Black Widow, still set to debut in November. That's left fans hoping that Disney and Marvel Studios might have a surprise update forthcoming around the time of Comic-Con@Home — maybe some news about a project or two sliding over for a surprise streaming release on Disney+? So far, even the streaming news has been grim, however. Projects like Falcon and the Winter Soldier and the elusive New Mutants have even had their streaming plans redacted or refuted, leaving fans completely in the lurch. The frustration was evident on Twitter this week.
"WE WANT THE TRAILER FOR ETERNALS, WANDAVISION & FALCON AND THE WINTER SOLDIER RIGHT NOW !!! SHARE THIS !! NOW!," user @KirkDeveyck tweeted. The accompanying demand video is pretty outstanding, as @KirkDeveyck and his buddy channel all of our collective frustration.
While the sentiment is understandable, it might have been poorly timed since Disney and Marvel Studios have already announced that they will not be participating in Comic-Con@Home.
All hope is not lost for MCU fans this summer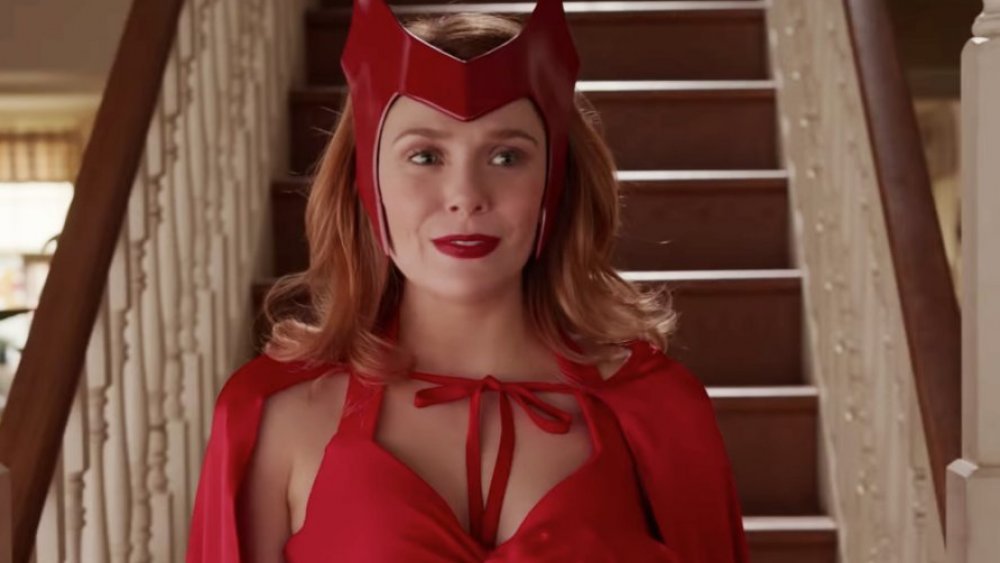 Disney/Marvel Studios
In the past, SDCC has been a major source of hype for MCU projects, and Marvel's near-absence from this year's virtual festivities will be felt. In previous years, we could have expected fresh trailers for all the forthcoming and delayed projects at the very least, and that certainly includes titles like WandaVision, The Eternals, and Falcon and the Winter Soldier, which are all in the can or nearly so. With Black Widow's supposed release date on November 6 so near at hand, fans would have likely been treated to some kind of extended sneak peek, but this year: nothing. 
Fortunately, we're guessing Disney will attempt to piggyback the Comic-Con@Home festivities with a few of their own announcements. With a little luck, fans may even see some of the trailers they're demanding on Twitter. In addition to Black Widow, the upcoming release schedule includes Eternals on February 12, Shang-Chi and the Legend of the Ten Rings on May 5, Spider-Man 3 on November 5, 2021, and Thor: Love and Thunder on February 11, 2022. In theory, Disney and Marvel Studios could be gearing up to drop updates for any of those projects, so stay tuned.