The Falcon And The Winter Soldier Struck With Another Round Of Terrible News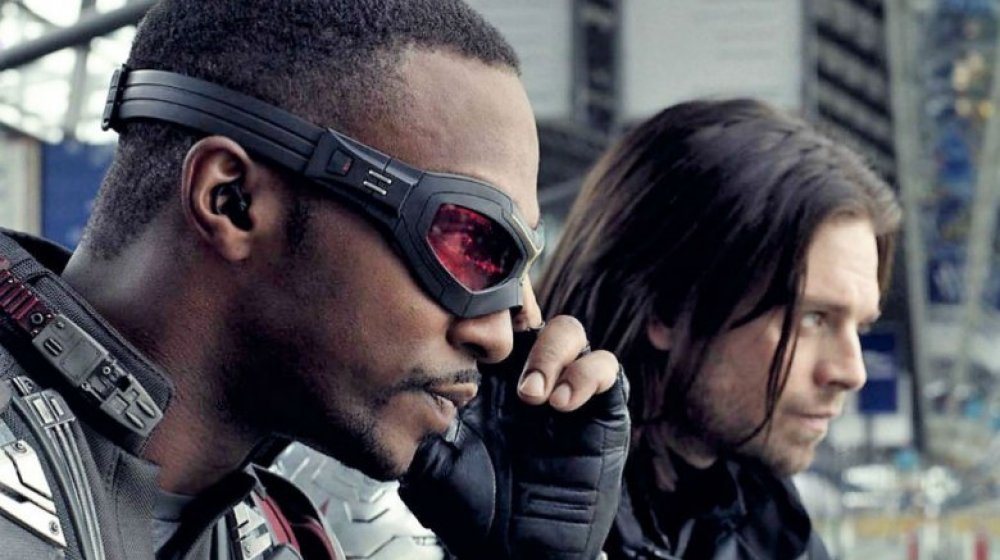 Disney/Marvel Studios
Things keep looking down for The Falcon and the Winter Soldier.
Due to the ongoing COVID-19 crisis, Disney+ and Marvel Studios' The Falcon and the Winter Soldier will not premiere in August 2020 as planned (via Entertainment Weekly).
In a new list released of shows set to premiere on the streaming platform next month, the Marvel Cinematic Universe spin-off is simply not included. Per EW, a "source close to the situation" confirmed this news, saying that hopefully a new release date might emerge soon. 
Directed by Kari Skogland and led by Malcolm Spellman as head writer, The Falcon and the Winter Soldier will continue from the last few scenes of Avengers: Endgame, which saw Steve Rogers (Chris Evans) hand over his mantle as Captain America to Sam Wilson (Anthony Mackie), aka Falcon, who will team up with Steve's longtime friend and ally Bucky (Sebastian Stan), aka the Winter Soldier. If the series had premiered in August as planned, it would have preceded WandaVision, the Elizabeth Olsen-led spinoff, as well as Loki, Tom Hiddleston's standalone series. Those two shows are currently slated for release in December 2020 and sometime in 2021, respectively. However, no delays have been announced for either of those shows as of this writing.
The Falcon and the Winter Soldier had to halt filming in spring 2020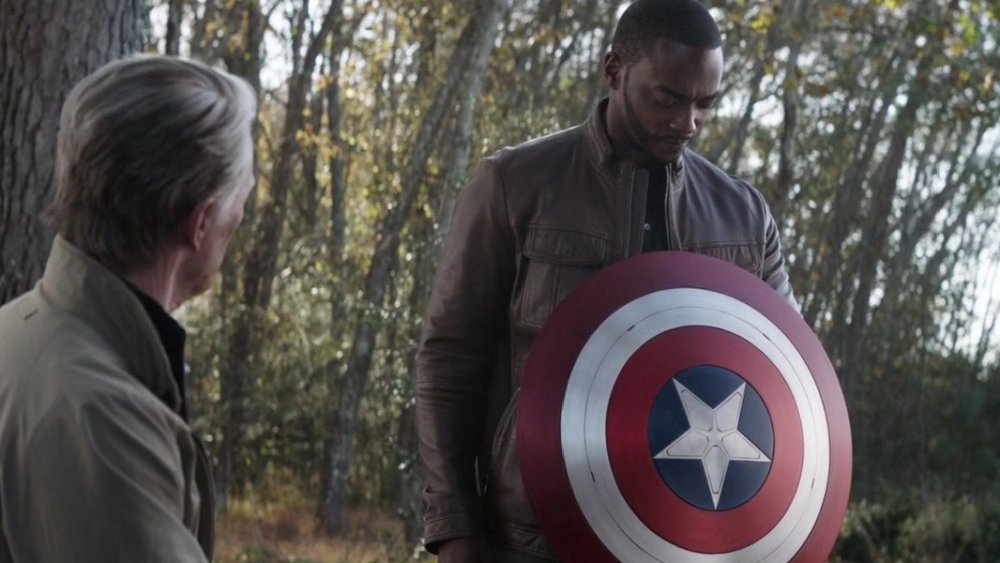 Disney/Marvel Studios
Though this news is certainly disappointing for Marvel fans, it's not entirely surprising, considering that back in March 2020, production of The Falcon and the Winter Soldier was put on pause. In an Instagram post, Stan lamented that the production had to leave Prague ahead of schedule, writing, "Prague. What a city. We've been shooting #TheFalconAndTheWinterSoldier and experiencing one of the most beautiful cities in the world filled with the most wonderful and welcoming people. Now we are being sent home. Too soon. Prague, you're gonna be in my thoughts for a long time. Thank you. Will be back. Thinking of you."
Pretty much every major film and television project has been delayed due to the coronavirus crisis, which raged throughout Europe and the United Kingdom before spreading like wildfire throughout the United States. Though countries like New Zealand, which have effectively eradicated the virus, have permitted filming to resume for some projects, the United States is still in the midst of a widespread outbreak, preventing international travel and keeping film sets shut down.
With that said, Marvel's next slate of projects has faced countless delays during the crisis, so there's little doubt that The Falcon and the Winter Soldier will pick back up where it left off as soon as possible. If you need your Marvel fix in the meantime, the films of the Marvel Cinematic Universe are available to stream on Disney+.