Black Widow Delayed Due To Coronavirus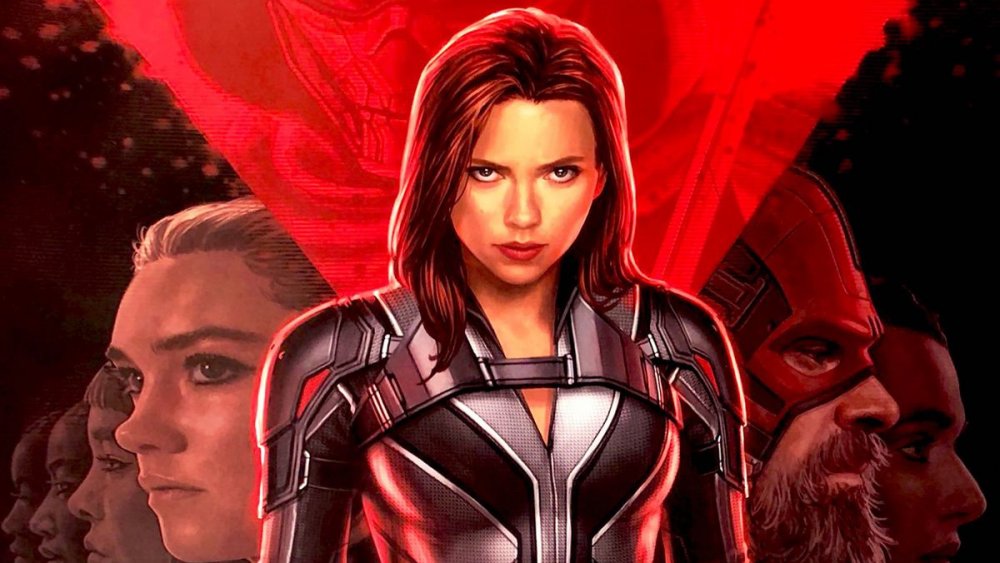 Disney/Marvel
Sorry, Nat — your wait for the spotlight just got a little longer. 
Disney and Marvel Studios have announced that Black Widow, the long-awaited solo vehicle for the O.G. Avenger, has been delayed due to the rapid spread of the COVID-19 coronavirus. Slated to hit theaters on on May 1, the flick is now without a set release date, according to Variety. It's unclear for the time being when the film will debut.
It's a not-so-surprising reversal from the House of Mouse, which had previously announced its intention to stay the course with its upcoming major releases. As recently as March 4 — the same day it was revealed that the 25th James Bond film, No Time to Die, had been delayed by nearly 8 months — Deadline was reporting that Disney was insisting to its exhibition partners that Black Widow was staying put. However, it appears that the robust spread of the disease, coupled with the delay or cancellation of several other major films and festivals, was enough for the entertainment megalith to reverse course.
It's a blow to fans who have been waiting for years for the prequel featuring Scarlett Johansson's Natasha Romanoff, who famously sacrificed herself so that her best buddy Hawkeye (Jeremy Renner) could secure the Soul Stone during the Avengers' time heist in Avengers: Endgame. The flick looks kickass, too, with Florence Pugh (Fighting With My Family), Rachel Weisz (Disobedience), and David Harbour (Stranger Things) saddling up as the surrogate "family" who join Nat as she locks horns with an enigmatic new villain, the Taskmaster.
At the end of the day, though, Black Widow is just a movie — and as the U.S. and the world continue to grapple with a potentially deadly virus known to spread like wildfire, the decision by Disney and Marvel is one to be applauded.

Black Widow joins a growing list of delayed movies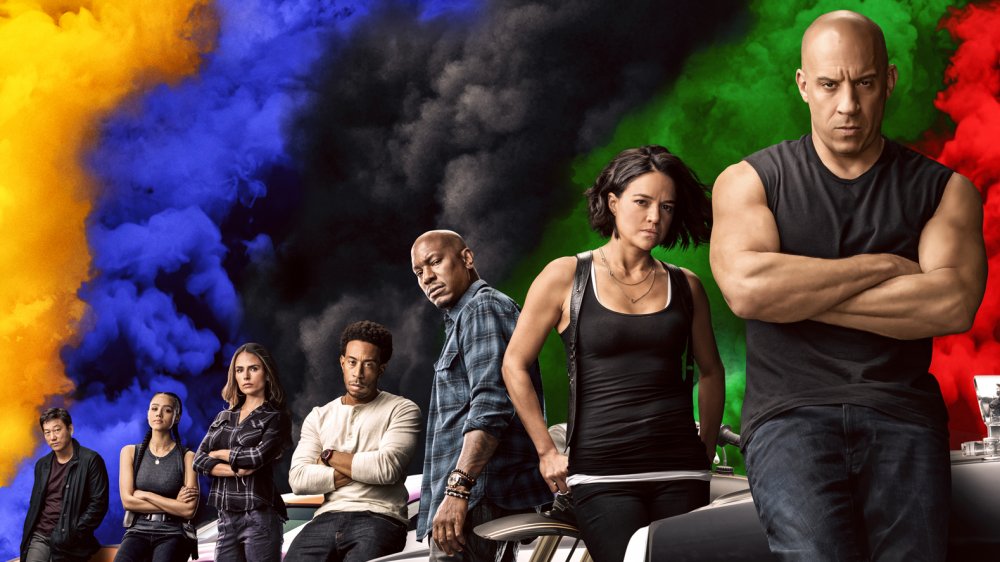 Universal Pictures
Like we mentioned, the COVID-19 virus has pretty much upended the entire entertainment world at this point. After the delay of No Time to Die, myriad other upcoming releases followed suit, with flicks like A Quiet Place Part II, Peter Rabbit 2, and F9, the latest installment in the Fast and Furious franchise, pushing off their release dates.
The situation has also affected a slew of festivals, concert tours, and sporting events. The Coachella festival has been delayed until October, SXSW was outright cancelled (sending the entire indie film community into despair), and artists such as Pearl Jam, Madonna, BTS, and Mariah Carey have cancelled or postponed upcoming tours (via CNN).
In addition that that, production has been halted on seasons of several television series (such as Riverdale and Falcon and the Winter Soldier) and movies (like Mission: Impossible 7). Oh, and the National Basketball Association suspended its entire season until further notice, after a player tested positive for coronavirus.
These are all pretty severe disruptions, but they are also completely appropriate, prudent measures to take in the face of a, shall we say, unusual situation. Of course, it's all part of a semi-coordinated response on the part of individual companies, entire industries, and all the nations of the world aimed at bringing the outbreak under control. This will undoubtedly happen eventually, but when all of the dust settles, there's going to be a heck of a lot of scrambling and shuffling in the entertainment world to return all of those delayed projects to the pipeline.
What could Black Widow's delay mean for the rest of Marvel's Phase 4?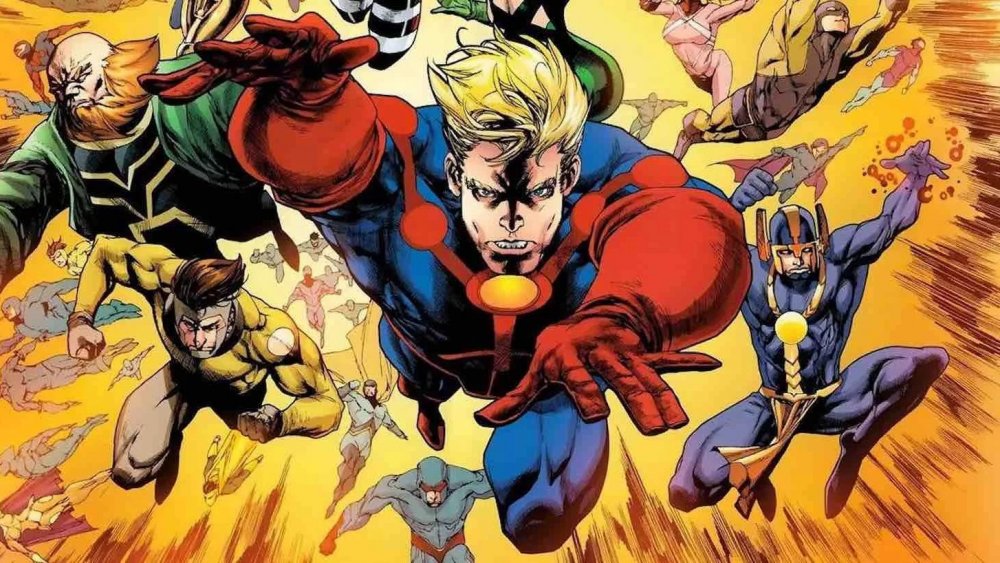 Marvel Comics
Marvel in particular famously plots out its releases years in advance, and considering that Black Widow's new release date may very well horn in on the territory staked out by the upcoming Eternals, there could be a domino effect here that sees the studio's entire Phase 4 slate shaken up. Eternals is currently scheduled for release on November 6, and while Marvel hasn't been adverse to scheduling releases within a couple months of each other in the past, those were largely known quantities (notably Endgame and Spider-Man: Far From Home). 
Black Widow's shuffling just might cause Eternals to get pushed back to 2021 — a year in which Mighty Marvel has four, count 'em, four movies already on tap. They are: Shang-Chi and the Legend of the Ten Rings (February 12); Doctor Strange in the Multiverse of Madness (May 7); the as-yet untitled Spider-Man 3 (July 16); and Thor: Love and Thunder (November 6).
Squeezing Eternals into the mix would almost certainly cause a massive release date shuffle which could see Thor being pushed back to 2022; this might then prompt Marvel to rework its release schedule for that year, potentially pushing back such hotly anticipated flicks as the Mahershala Ali-starring Blade, Ant-Man 3, and Black Panther 2 (the only flick presently confirmed for a 2022 release).
It could be a drastic reorganization that's ahead for Marvel, but this is a fairly drastic circumstance. We'll keep you up to speed on the fate of Marvel's pending releases, and let you know exactly when Black Widow will arrive in theaters.