Every Keanu Reeves Movie On Netflix Ranked Worst To Best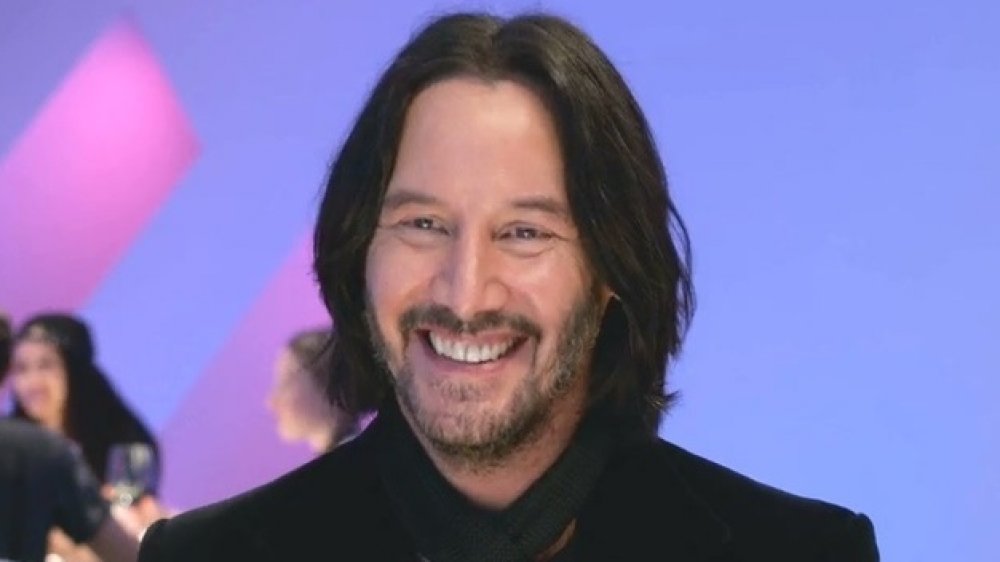 Netflix
Keanu Reeves: you love him, we love him, everybody loves him. From his early days as a teen heartthrob (what we like to refer to as the "whoa" years), to his ascension to A-list stardom thanks to his roles in huge action flicks like Speed and The Matrix, to his ongoing gig as butt-kicking gun-fu hitman John Wick, one thing has remained constant: Reeves' status as one of the most genuine, down-to-earth guys to ever become insanely famous. In recent years, the internet has made him almost as famous for simply being a really nice dude as for his legendary film career — but we would be remiss not to point out that despite his early (and still somewhat persistent) reputation for having a limited range and dropping clunky line readings, the guy can really act. (For evidence, look no further than Sam Raimi's 2000 psychological thriller The Gift, in which the once and future goofy bro from the Bill and Ted movies is positively terrifying.)
If you're looking to get your Reeves fix in this, the Summer of the Streamer, you can find a pretty good selection on Netflix. The service currently offers eight movies featuring the actor, from star turns to supporting roles to glorified cameos — but even though Keanu is a national treasure, no multi-decade film career is without a few lowlights, and his is no exception. Here, curated for your convenience, are all of the Keanu Reeves movies currently available to stream on Netflix, ranked from worst to best.
SPF-18 is a star-studded dud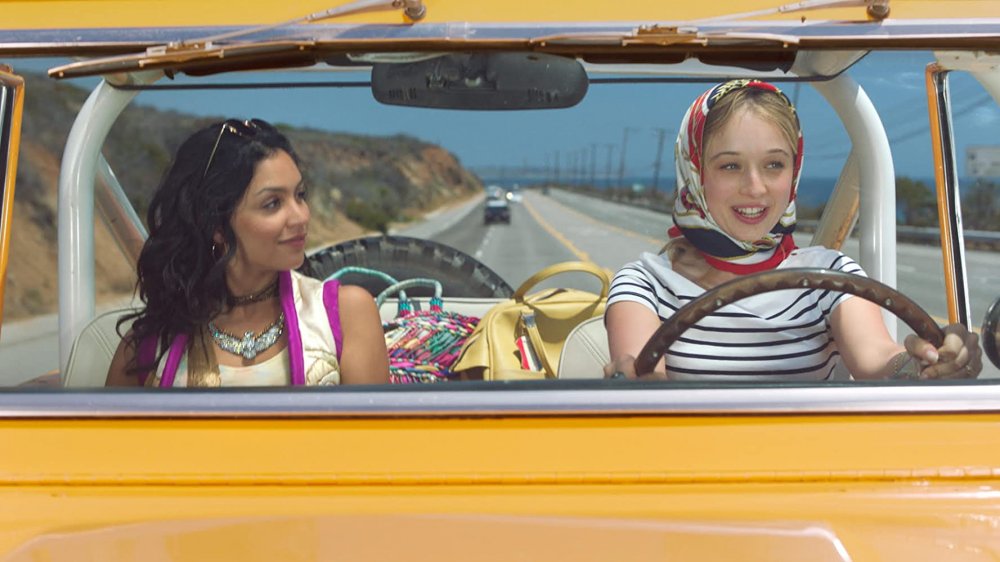 Netflix
Freshman writer-director Alex Israel managed to assemble a pretty killer cast for his 2017 romantic dramedy SPF-18. Rising star Carson Meyer (A Million Little Pieces) stars as Penny, whose budding relationship with surfer dude Johnny (Noah Centineo, To All the Boys I've Loved Before) is thrown into turmoil by the arrival of a hip musician (Jackson White, SEAL Team).
Johnny happens to be housesitting for Reeves, who appears as himself. Also appearing: Rosanna Arquette, Molly Ringwald, Pamela Anderson, and Goldie Hawn (who narrates) — none of whom can save SPF-18 from its tired formula, or make its wealthy, spoiled characters any more relatable.

The Watcher is a thriller too short on thrills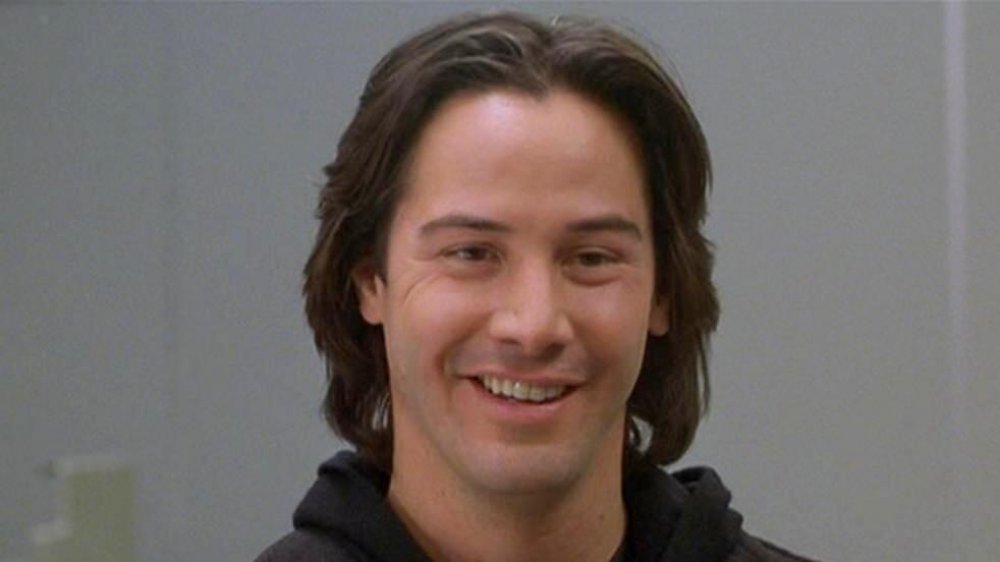 Universal Pictures
2000's The Watcher also sports a pretty sterling cast: James Spader (Avengers: Age of Ultron) stars as FBI Agent Joel Campbell, who becomes embroiled in a cat-and-mouse game with serial killer David Griffin (Reeves, playing decidedly against type), who likes to send Campbell pictures of his victims 24 hours before murdering them. 
Marisa Tomei (Spider-Man: Far From Home), Chris Ellis (Murder in the First), and Ernie Hudson (Ghostbusters) also star — but despite game performances, the flick's script is simply an atrocious, formulaic mess. Fun fact: Reeves claimed he was tricked into making The Watcher when a friend forged his signature on a contract as a joke. He couldn't prove this to be the case, so he just made the movie rather than go to court over it.
The Lake House is a misfire of a time-travel romance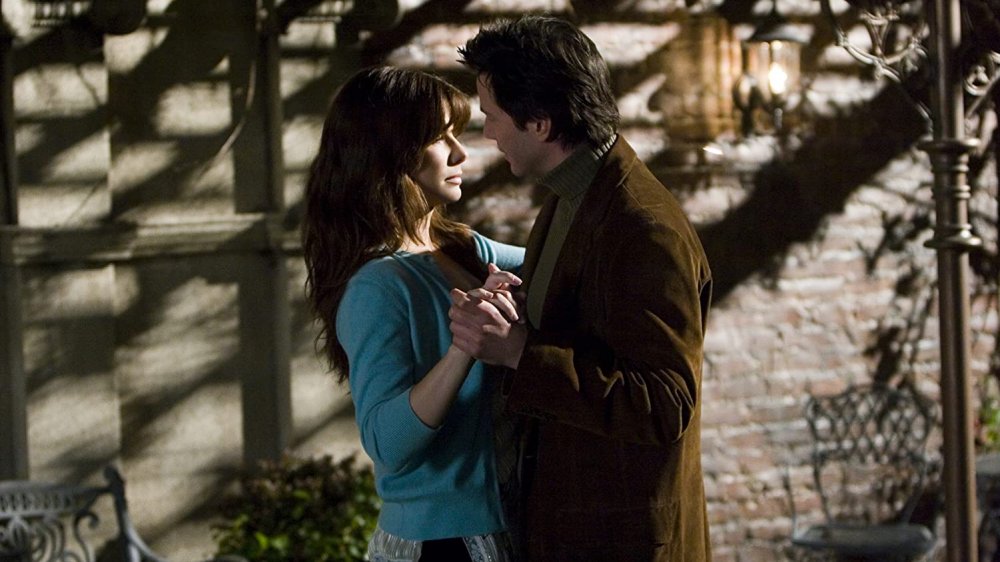 Warner Bros.
The Lake House has its defenders, and the 2006 romantic drama does indeed have a unique premise. Sandra Bullock stars as Kate, the new occupant of a (wait for it) lake house previously occupied by architect Alex (Reeves). After they begin to exchange letters, they realize they are living exactly two years apart — and as they try to find a way to meet, it soon transpires that more than love is on the line.
It may have reunited the stars of Speed, but The Lake House suffers from a terminally convoluted plot, even by time-travel movie standards. Reeves and Bullock still have great chemistry, though, and the flick also features a pretty cool soundtrack.
The Bad Batch is an ambitious but unfocused thriller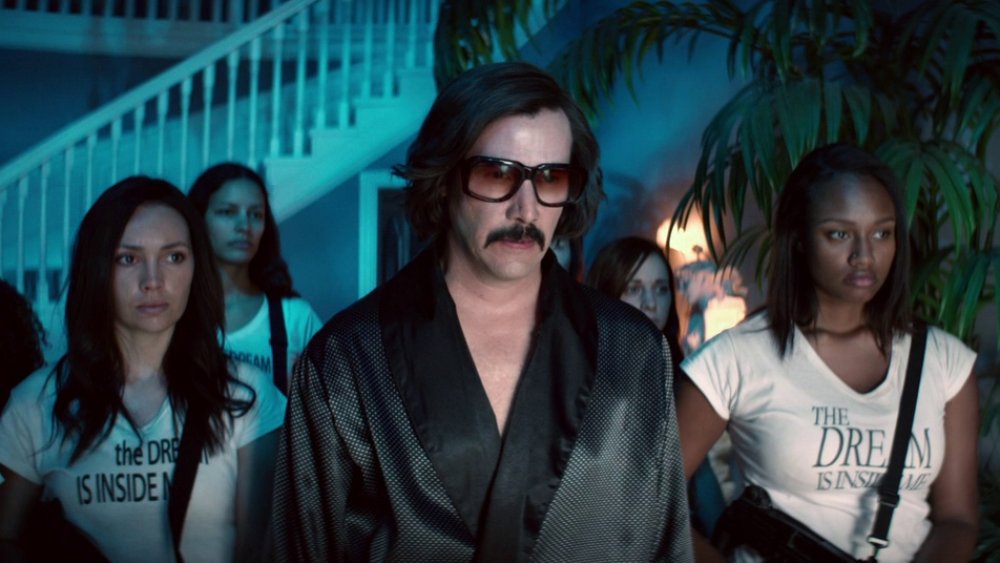 Neon
2016's The Bad Batch, from writer-director Ana Lily Amirpour, is an ambitious if uneven dystopian thriller in which society's undesirables are left to fend for themselves within a vast, lawless desert. Suki Waterhouse (Detective Pikachu) is our heroine, a new arrival who encounters bizarre characters like a mute hermit (Jim Carrey), a cannibalistic tribe leader (Jason Momoa), and the head of a cult-like society who calls himself The Dream (Reeves).
The Bad Batch is nothing if not interesting, but it's a bit narratively formless, sometimes seeming to drift lazily from one strange set piece to another. That might be your bag, though — and Keanu as a weirdo cult leader? We approve.
To the Bone casts a serious issue in a new light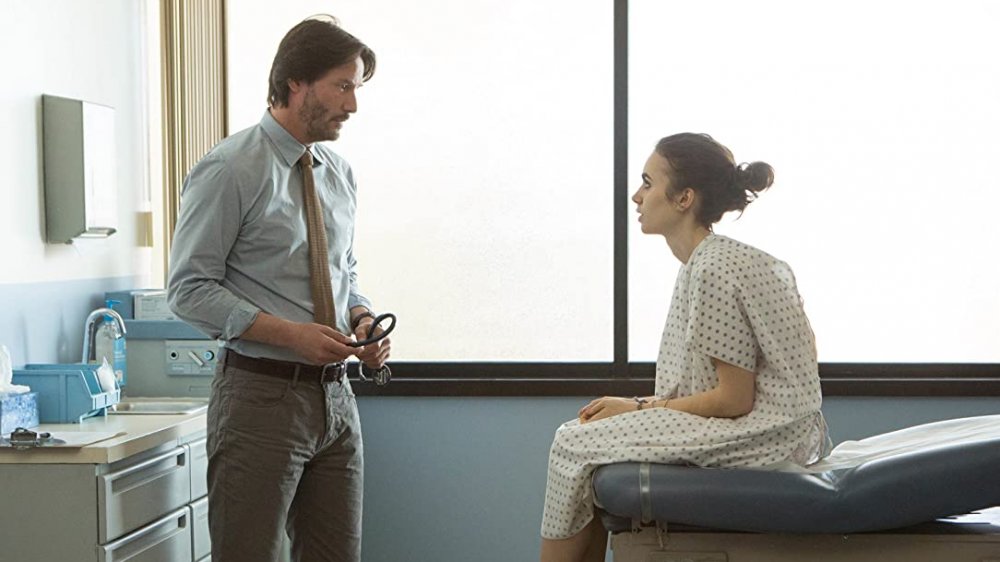 Netflix
Writer-director Marti Noxon has written for the likes of Angel, Mad Men, Glee, and Sharp Objects, and her sensibility is on full display in the 2017 Netflix original To the Bone. Lily Collins (daughter of rock legend Phil Collins) stars as a young woman struggling with anorexia. Reeves is a doctor who runs the group home that sets her on a new and unexpected path.
The flick was well-received, with Collins giving the best performance of her young career. Noxon made the film from experience: it's loosely based on her own struggle, and Reeves' character is based on the real-life Dr. Richard MacKenzie, whom she credits with turning her life around.
Man of Tai Chi is an assured directorial debut from Keanu Reeves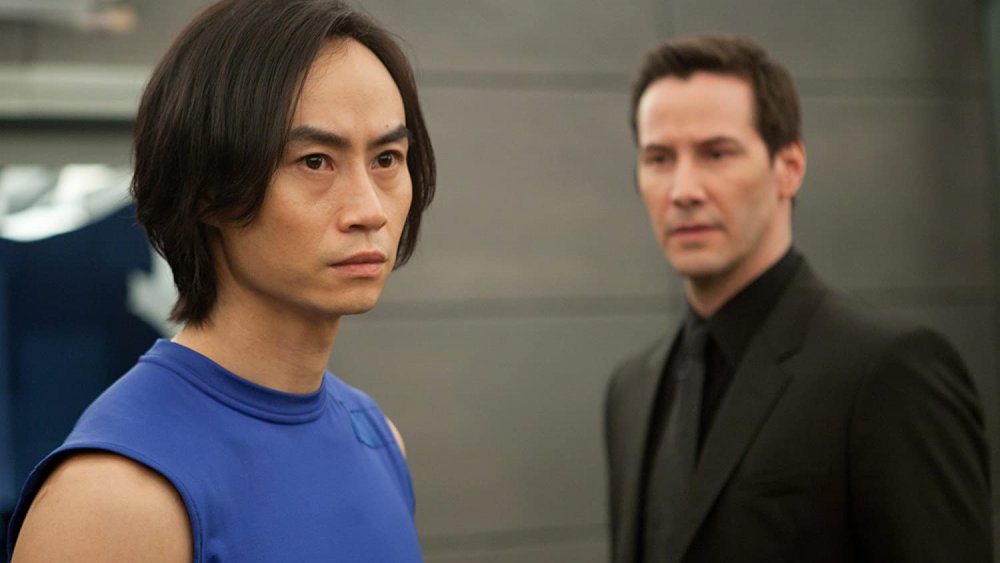 RADiUS-TWC
Here's an interesting little item: 2013's Man of Tai Chi stars veteran stunt performer, actor, and martial artist Tiger Hu Chen as a master of the titular discipline who winds up battling in underground fight clubs. The organizer of these illegal bouts: Donaka Mark, portrayed by Reeves, who also helmed the picture in his directorial debut.
The flick's fights were choreographed by Yuen Woo-ping, who was already a legend of Hong Kong cinema before working on The Matrix and Crouching Tiger, Hidden Dragon. Man of Tai Chi is a respectable entry into the martial arts canon — and Reeves is no slouch behind the camera.

Devil's Advocate is an underrated and totally insane horror flick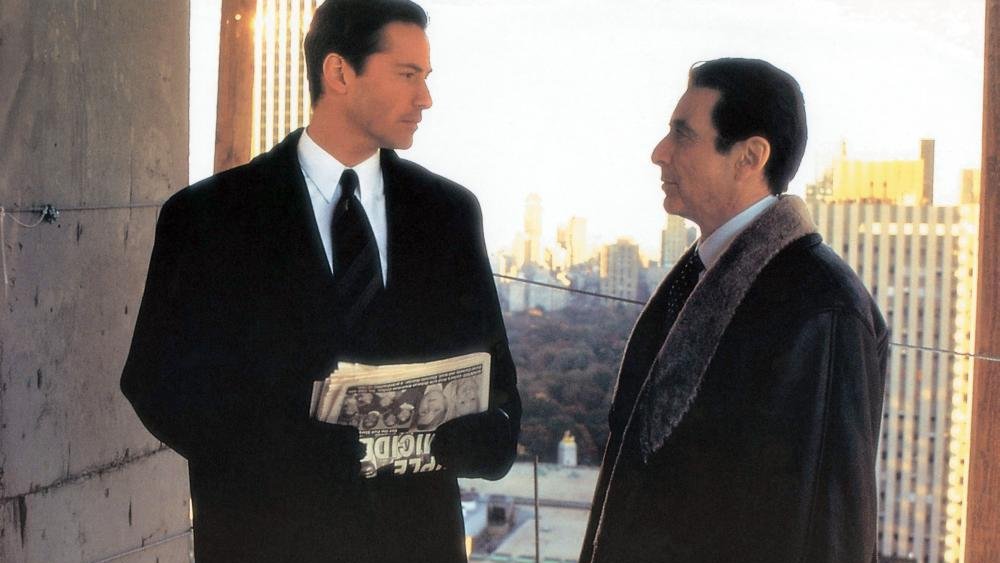 Warner Bros.
1997's The Devil's Advocate stars Reeves as high-powered lawyer Kevin Lomax, who accepts an offer to move himself and his wife (Charlize Theron) to the big city to work for a prestigious law firm headed by John Milton (Al Pacino). Then, things get weird. How weird, you ask? Well... take another look at the flick's title.
This can't be overstated: this film is completely bonkers in all the best ways. Reeves navigates the insanity with his trademark deadpan earnestness, Theron acts circles around the entire cast, and Pacino gets to deliver his most unhinged, fire-breathing monologue in a career seemingly full of them. Just let it wash over you; you won't be sorry.
Always Be My Maybe is one of the best rom-coms ever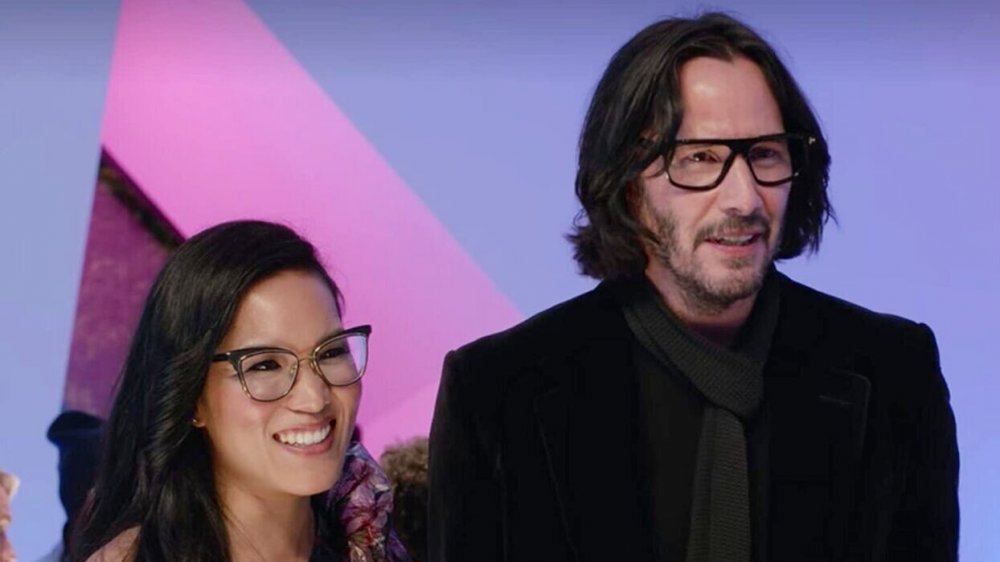 Netflix
Finally, the 2019 Netflix original Always Be My Maybe stars the hilarious Ali Wong and the also-hilarious Randall Park as childhood friends and almost-lovers from San Francisco who reconnect after 15 year. She's a successful celebrity chef, he's a pot-smoking slacker with an unsuccessful (but awesome) band. Reeves appears as an extremely exaggerated version of himself. Wong's character briefly dates him, Park's character punches him, and a great time is had by all.
Always Be My Maybe is poignant, heartfelt, funny as hell, and contains some great musical interludes. Hearing Park nimbly rap about punching Keanu over the end credits is just the icing on the cake, as is a cameo by Bay Area Hip-Hop legend Lyrics Born. The flick is genuinely awesome — in our humble opinion, one of the best romantic comedies of all time — and even if you generally shy away from that genre, we promise you'll love it.