The Surprising Reason Why Dan Stevens Was 'Terrified' To Lead Beauty And The Beast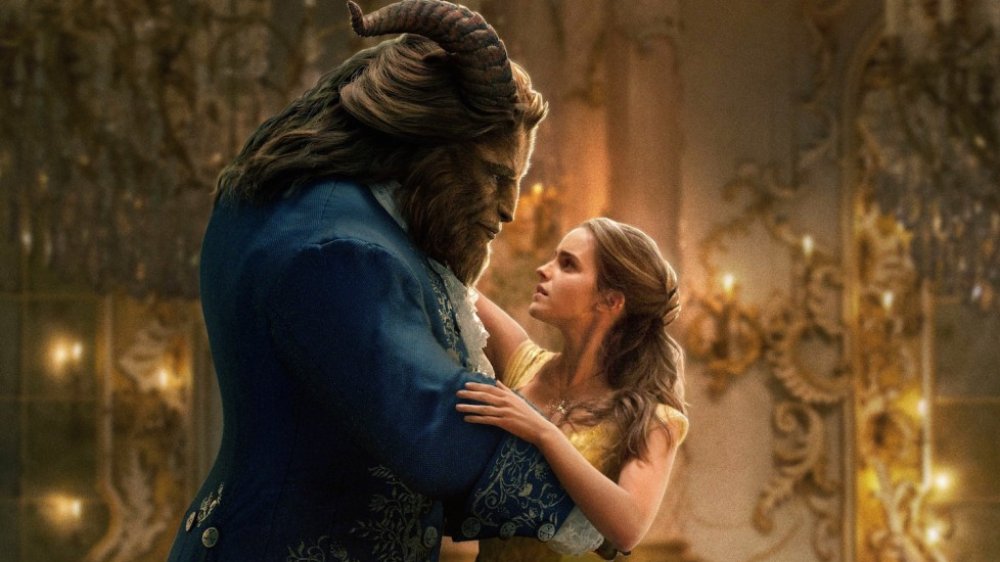 Disney
Apparently, there was something far more frightening to Dan Stevens about 2017's Beauty and the Beast than the monstrous creature he portrayed in the live-action version of the Disney fable.
While work has essentially halted on most productions throughout the world, Stevens has kept very busy this summer, promoting the release of both his recent musical Netflix hit Eurovision Song Contest: The Story of Fire Saga and the indie horror flick The Rental. In his latest promotional interview with IndieWire, the incredibly versatile actor was asked what it is that's drawn him to such varied roles over the course of his career, and it seems a certain level of fear towards the work is what ultimately gets Stevens interested in a role.
"I think something has to pique my curiosity and, this doesn't go necessarily for every single project, but I think if something seems like a challenge, it seems like something that might be slightly terrifying but also thrilling if I was able to pull it off, then it becomes that little bit more attractive," he explained.
Stevens latest statements echo similar claims made in a 2017 interview regarding his role as the titular beast opposite Emma Watson's Belle in Disney's blockbuster. "I think I was mildly terrified," he said at the time. "But that's really, generally what drives a lot of my decisions these days, is calibrating the right amount of terror. That sort of persuades me to do it."
Was it the singing, the dancing, or the thought of portraying a beloved Disney creation that calibrated such terror in Stevens ahead of his Beauty and the Beast shoot? All of those elements no doubt factored heavily into his anxiety, but it seems he was most worried about playing the bulk of the role using motion capture technology. 
Beauty and the Beast provided a terrifyingly unique challenge for Stevens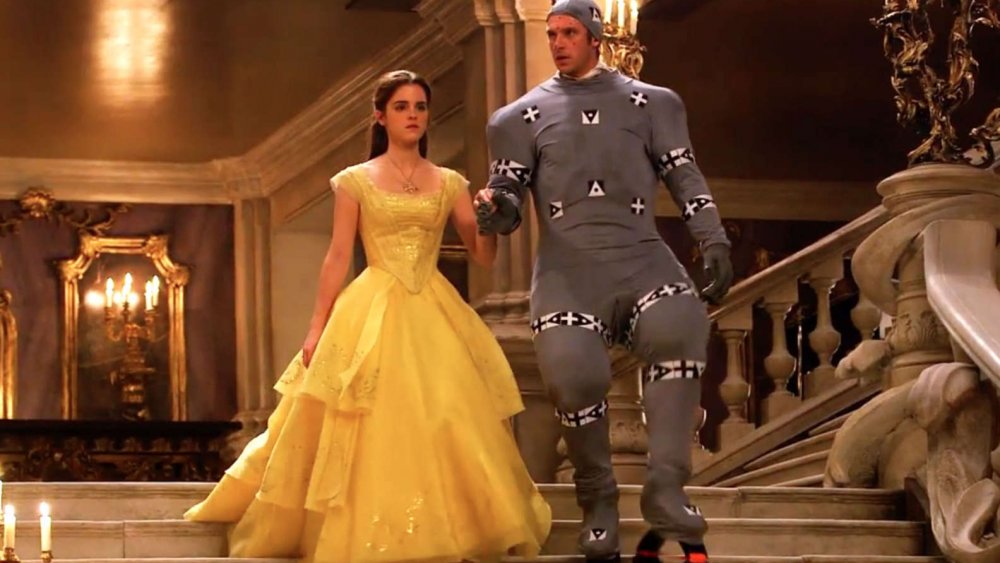 Disney
For the record, Dan Stevens did all of his own singing and dancing in Beauty and the Beast. But the actor's real face is only seen in the film for fleeting moments that bookend the drama and the romance. While Stevens' singing is quite impressive throughout, the dancing is even moreso, considering he actually performed the the film's iconic waltz in a 40-pound, Beast-sized mo-cap suit while wearing springy stilts.
We know now that beast of a suit was part of what worried Stevens about Beauty and the Beast. In fact, the actor claims he sought advice form mo-cap masters Andy Serkis (The Lord of the Rings and Planet of the Apes movies) and Mark Ruffalo (the MCU's Hulk) ahead of production. According to Stevens, one of those stars thought the film's mo-cap approach wouldn't work.
"I spoke to Andy Serkis briefly in preparation for this and just sort of wanted to get the low-down on this kind of performance," Stevens revealed. "I spoke to Mark Ruffalo briefly, who obviously used a similar kind of thing for Hulk. The way that we did it, I described it to him, and he told me it would be impossible."
Ruffalo's proclamation is what "mildly terrified" Stevens about the role. But the adventurous actor eventually used it as motivation, telling IndieWire in 2017, "I thought, 'okay, I'm going to try to prove him wrong here.'" 
Stevens more than proved Ruffalo wrong, delivering a brilliantly humanistic mo-cap performance that helped Beauty and the Beast earn more than $1 billion at the box office. And if Stevens' recent comments to IndieWire are any indication, he may be looking for more mo-cap work in the future: "I loved learning to perform in that way and it's something I would definitely do again."