Why Alexander Lemtov From Eurovision Song Contest Looks So Familiar
This content was paid for by Netflix and created by Looper.
In 2020's Eurovision Song Contest: The Story of Fire Saga, Will Ferrel's Lars goes up against Russian singing rival Alexander Lemtov while competing for both the contest's top award, as well as the affections of Sigrit, played by Rachel McAdams. Lemtov is everything he's not: suave, well-liked, and extremely rich. And not only that, he's got the manliest backup dancers this side of Moscow.
But who is Lemtov, really? Why, none other than Dan Stevens, an actor who should look very familiar to X-Men fans, Disney diehards, and PBS viewers. Over the past 20 years, Stevens has established himself as one of the most talented and interesting actors in the industry.
You've probably seen Stevens before. If not, you've almost certainly heard his voice. Either way, Dan Stevens is a name you definitely should know. Here's why Eurovision's delightful antagonist looks so familiar.
Cult classic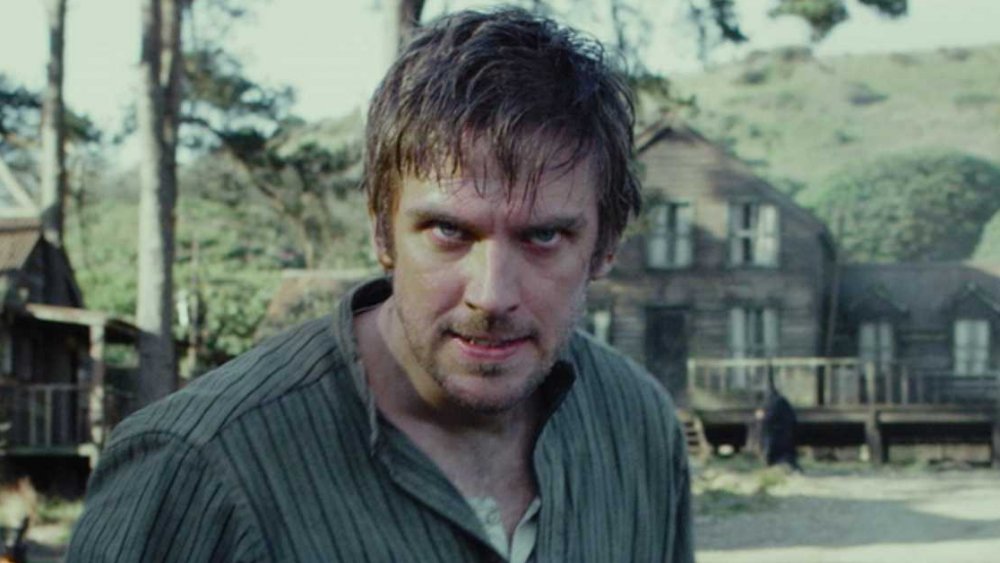 At the beginning of Apostle, Thomas Richardson heads to a remote Welsh island with one mission: to infiltrate the group that lives there and rescue his kidnapped sister Jennifer, assuming she's even still alive. That's easier said than done. See, the island is home to a nefarious cult, blood sacrifices, and imprisoned gods, and it's not long before Thomas is caught up in all the madness. 
The film was directed by Gareth Evans, the same visionary who brought the world The Raid: Redemption, easily one of the most memorable and exciting action movies of the 21st century. While Apostle is a totally different animal, it's still easy to see that Evans' singular vision was crucial to making it into the horrific thrill-ride that it is. Apostle is a creepy little thriller with shades of The Wicker Man and Midsommar, and it all hinges on a riveting performance by its leading man. This 2018 is a must-watch for anyone looking to get into Dan Stevens' filmography.
The man who makes the clothes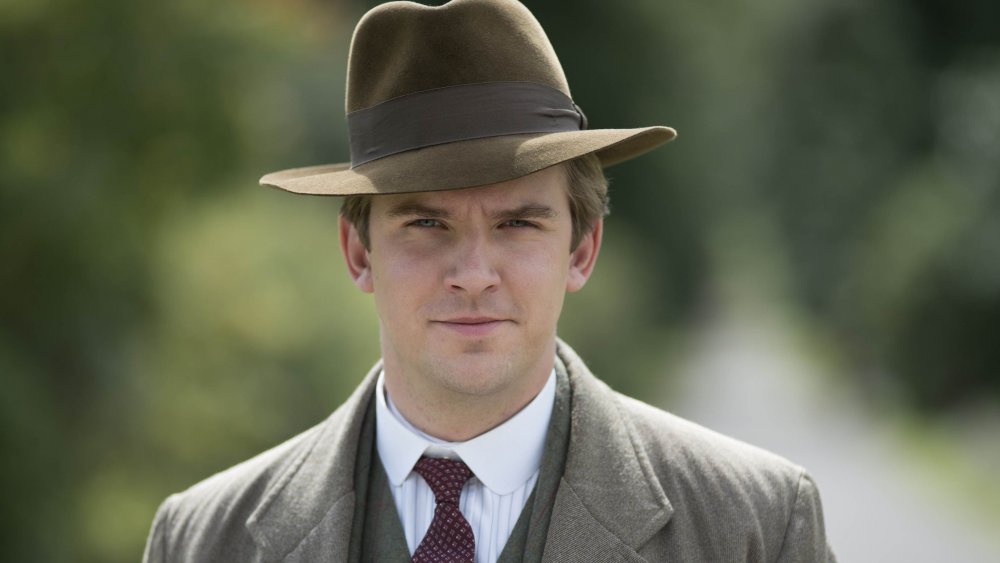 If you've watched The Apostle, you probably noticed that Stevens looks pretty good in period garb. Others have picked up on that, too. In the '00s, when Stevens was still an up-and-comer, he mainly appeared in historical dramas, biopics, and adaptations of classic literature. He had a small role in the Hallmark Channel's Frankenstein and a bit part in the BBC's Dracula, as well as bigger roles in TV adaptations of Sense and Sensibility and The Turn of the Screw, among others (Stevens is actually a big literature buff himself — from 2011 to 2016, he and his friends edited their own online literary magazine, The Junket).
All of that time in fancy outfits served Stevens well, because in 2010 he landed a role on the ITV and PBS period drama Downton Abbey, catapulting him to international renown. In 2011, the Guinness Book of World Records crowned it the most critically acclaimed English series of the year, and it scored loads of Primetime Emmy award nominations, particularly in its early years. For the first three seasons, Stevens was at the center of the action. As Matthew Crawley, unexpected heir to the Downton estate and the show's de facto romantic lead, Stevens charmed audiences as Matthew struck up a relationship with Lady Mary, fought in World War I, and overcame a number of personal tragedies.
He also broke the world's heart after Downton Abbey's third season, when Stevens' contract expired and he decided to leave the show to pursue other opportunities. He's still apologizing to traumatized fans for Matthew's shocking fate. Thankfully, Matthew's death didn't kill Stevens' career. If anything, it was just getting started.
From British lord to Disney prince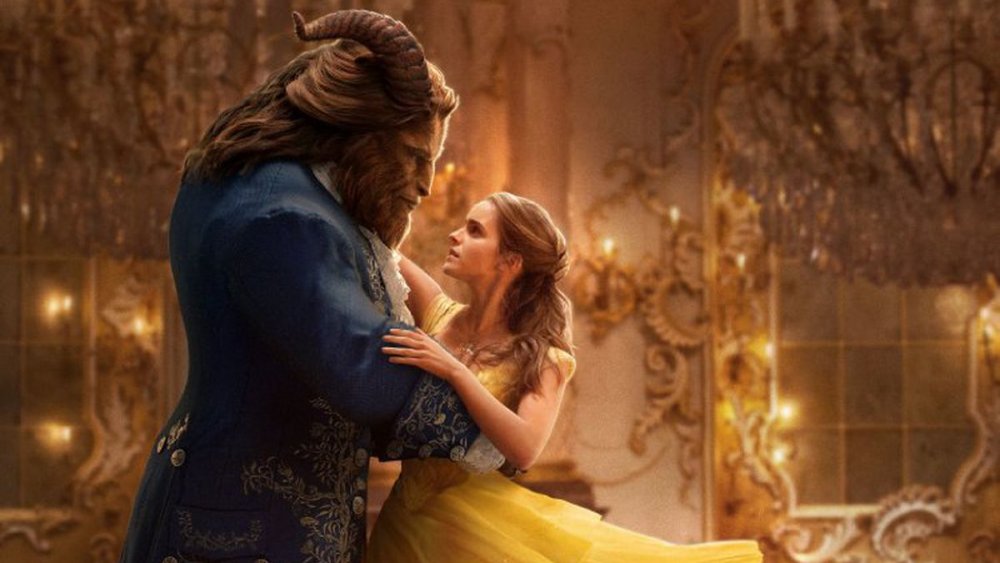 2017 was a banner year for Dan Stevens, although you couldn't really see him in his biggest role. Stevens leveraged his post-Downton fame into roles on Broadway (where he starred opposite Jessica Chastain), critically acclaimed turns in movies like the horror-thriller The Guest, and parts in bigger blockbusters like Night at the Museum: Secret of the Tomb, and eventually ended up playing the Beast himself in Disney's live-action adaptation of Beauty and the Beast.
Outside of a few sequences in which Stevens gets to show his pretty face, the Beast is a computer-generated creation, but that doesn't mean that Stevens wasn't on set every day. In order to bring Beast to life, Stevens lumbered around set in a 40-pound motion capture suit, using stilts to achieve beast-like height. He recorded every scene twice, once to get the full-body performance, and again to capture his facial expressions. He even reached out to other experienced mo-cap stars, like The Lord of the Rings' Andy Serkis and Mark Ruffalo, a.k.a. the Hulk, for advice.
Of course, Beast's voice is all Stevens, and it's no wonder that he pulled it off so well. The actor has narrated over 30 audiobooks and dabbles in voice acting, like his supporting role in the streaming animated series Kipo and the Age of Wonderbeasts. At any rate, bringing Beast into live action was a lot of work, but it was worth it: The movie broke all kinds of records on release, crossed the $1 billion threshold at the box office, and made Dan Stevens into a legit movie star.
Protecting a world that hates and fears him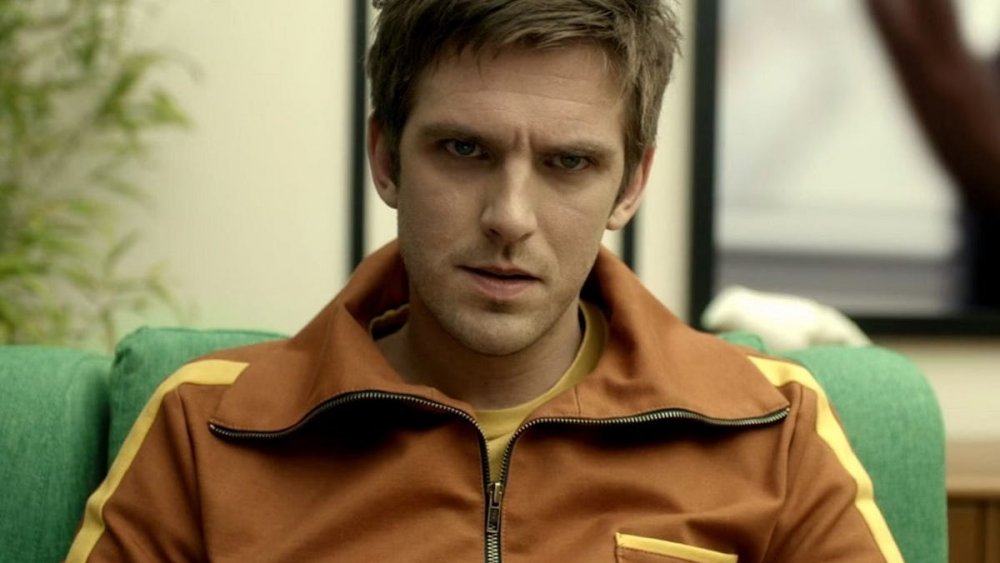 Dan Stevens' other big 2017 project couldn't have been more different. At the same time that the actor was courting a Disney princess on the big screen, he was also appearing in the first season of FX's Legion, in which he had the lead role. On Legion, Stevens played David Haller, a disturbed young man who just happened to be one of the most powerful mutants in the world — and, secretly, the son of the X-Men's founder, Charles Xavier.
Legion might have comic book roots, but it's definitely not for kids. Using superhero tropes as a metaphor, the series explores weighty topics like mental illness, sexual assault, drug and alcohol addiction, and plenty of others. In addition, the entire thing is told from David's point of view — and remember, he's flat-out crazy — giving it a surreal, psychedelic vibe. Legion isn't a traditional TV show. Every episode is a deconstruction of the superhero genre, a fantastically weird psychodrama, and a puzzle-like mind game rolled into one, and the whole thing would've fallen apart if it weren't for Stevens' finely tuned performance.
Legion ended after its third season (it wasn't canceled, exactly — it just ran out of story to tell), but Stevens got along well enough with Legion creator Noah Hawley that he also appeared in Hawley's feature film directing debut, the Jon Hamm and Natalie Portman-led astronaut drama Lucy in the Sky. Unfortunately, while Legion is great, that one wasn't quite as well-received.
What the future holds for the Apostle star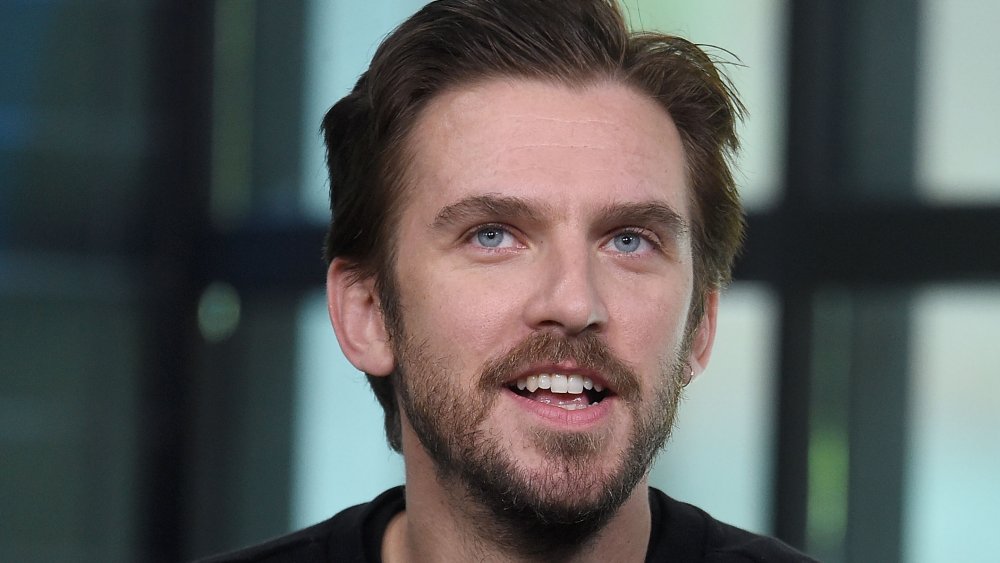 Jamie Mccarthy/Getty Images
NO matter what projects he takes on, one thing's for sure: Dan Stevens is not content to repeat himself. His recent output is all over the place. The Call of the Wild is another family-friendly Disney adventure, but in it Stevens plays the villain, not the hunky lead. The Man Who Invented Christmas, in which Stevens portrays author Charles Dickens, is a biopic. Her Smell is an experimental rock n' roll expose, while Kill Switch is a hard sci-fi thriller full of parallel Earths and experiments gone awry.
Another one of Steven's upcoming projects shows similar range. Blithe Spirit is an adaptation of a 1941 stage play. The Rental, which marks Dave Franco's directorial debut, is a horror movie inspired by Airbnb, of all things. If you only know Stevens from Eurovision, watch out. Pretty soon, the guy's going to be everywhere.