Steven Ogg Dishes On His Snowpiercer Character Pike - Exclusive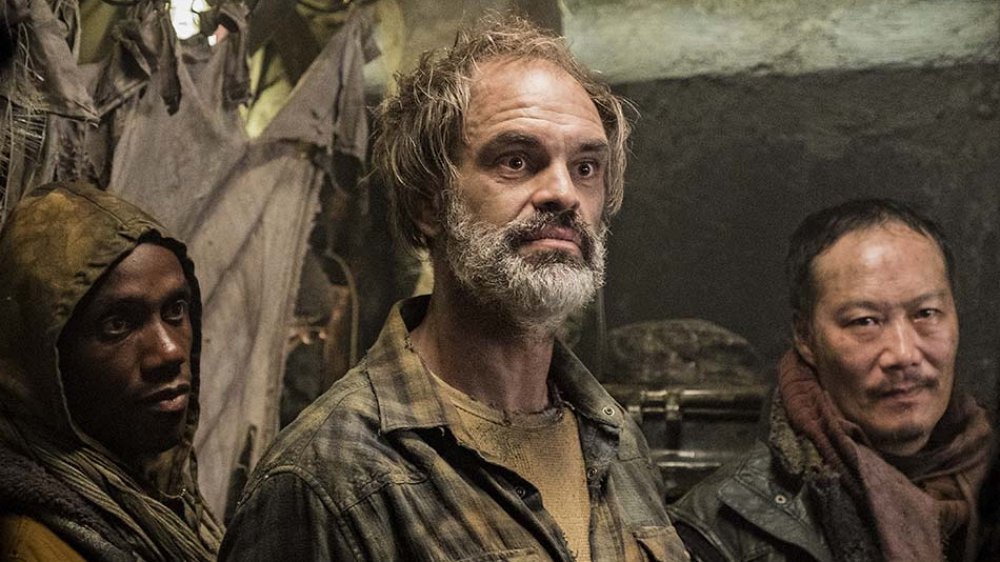 TNT
Before a single episode of the Snowpiercer series aired, cable network TNT knew it had a hit on its hands. A full year before the May 2020 premiere, the post-apocalyptic science fiction show — based on the 2013 movie of the same name, directed by Academy Award winner Bong Joon-ho — was picked up for a second season. Luckily, season 1 didn't disappoint when it finally saw the light of day, debuting to strong ratings that made it the top new entertainment program of 2020 at the time.
Contributing to the success of Snowpiercer is actor Steven Ogg, who plays gruff survivalist Pike. The hardened ex-con lives in the tail section of the Snowpiercer train with a colorful cast of fellow stowaways — including Daveed Diggs as lead character Andre Layton and Jennifer Connelly as the Voice of the Train — who muscled their way onto the fast-moving convoy in order to survive a man-made ice age that wiped out civilization.
In addition to appearing on Snowpiercer, Ogg has a very prolific acting resume under his belt — having starred on such high-profile TV shows as The Walking Dead, Better Call Saul, and Westworld. He's also well known for his 2013 breakthrough role as motion-capture character Trevor in the wildly popular Grand Theft Auto V video game.
In an exclusive interview with Looper ahead of Snowpiercer's season 1 finale on July 12, Ogg opened up about his character Pike and what it's like to work with such a diverse cast in relatively close quarters.
Steven Ogg sees his character Pike as a true survivor on Snowpiercer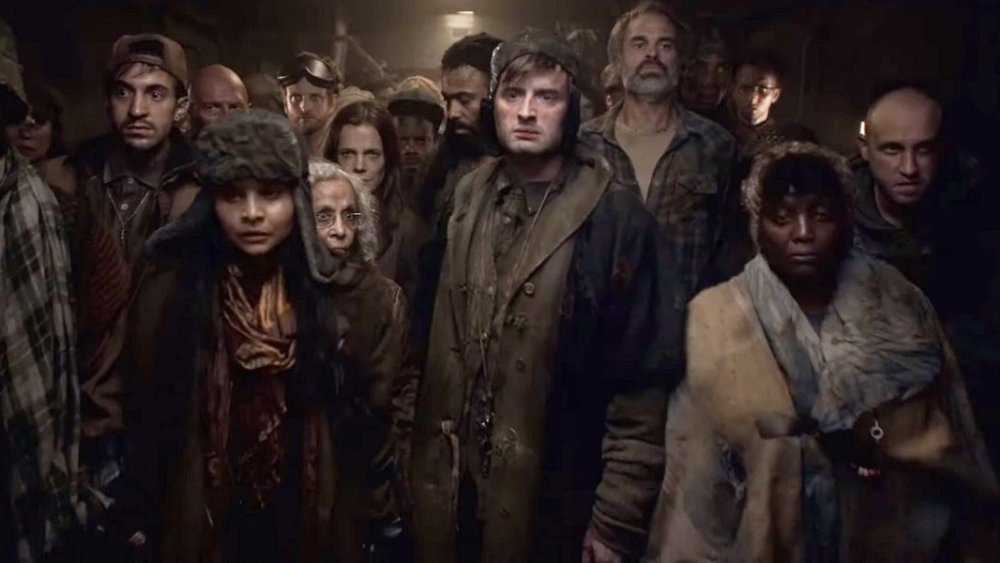 TNT
"Oh, he's just a lovable lug," jokes Ogg when asked to describe the seemingly self-centered Pike on Snowpiercer. "As a guy at the back of the train, where they've essentially been prisoners for seven years and had to struggle to survive, he's [focused on] his own self-preservation. You put a bunch of people in a confined space for seven years and people change — they can be irrational and do things out of desperation. And I think Pike is someone who's a true survivor."
After leading a failed revolt where passengers from the tail tried to infiltrate the upper-class train cars, Pike is sent to the train's version of prison: suspended animation drawers. He's kept on proverbial ice for six episodes before being freed, when it becomes questionable whether he's still willing to help the revolution or only himself.
"I mean, he's only got himself," Ogg says of Pike's dubious demeanor. "So he's not really being super-selfish because it is a world you want to survive in. But I think he's torn between, 'Am I doing this for me, or am I doing it for them? Am I a team player, or is team spelled with an 'I'?' Maybe that's Pike's thing. He's not sure if team is spelled with an 'E' or an 'I' — and therein lies Pike's biggest problem. Or he's just a s***ty speller."
Pike was a character created just for the Snowpiercer series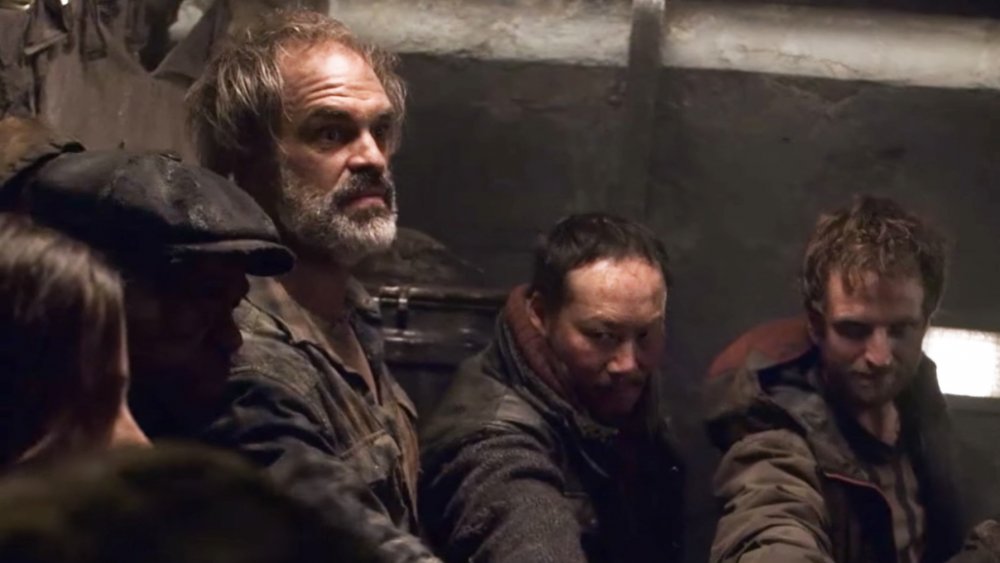 TNT
The Snowpiercer series is largely based on the 2013 film of the same name, which was adapted from the French graphic novel Le Transperceneige, penned by Jacques Lob. However, like many other characters, Pike was created just for the TNT show.
"I've always wanted to create a character [from scratch]," says Ogg. "For me, characters are like Dagwood sandwiches: You want them to be as complex as possible, so you draw inspiration from being in the moment — just really trying to play the reality of the moment. I focus on what I am doing right now [as the character], and I think that is essentially where the inspiration for Pike comes from. Like, what is he going to do right now? I draw inspiration from what's in front of me."
Something else that also helps Ogg get into character is the close quarters in which the actors work. The Snowpiercer set is designed as if it's a real train car, giving those working on the show a sense of confinement. A particularly cramped space is the tail, where the stowaway passengers have made makeshift bunks and their own ragtag living quarters.
"They did such an amazing job with that," Ogg tells Looper. "The tail especially is like a jail cell. The details are amazing — the stacked books, the ladders on the bunk beds are made out of golf clubs. There's all of that when you're standing there, plus there are people all around and you're crowded in. There's just nowhere to go. Add to that the cinematography and it gets even more claustrophobic. Then, when you move up the train to first class, the opposite is true: You can take a dip in a swimming pool."
Luckily for Ogg, the close-quarters cast is a stellar ensemble, both onscreen and off: Diggs is both a Grammy and Tony award winner, and Connelly won an Academy Award.
"Talent aside, it's an amazing group of people, really loving and giving," says Ogg. "We are all on a group text, where everyone checks in — even before the whole [coronavirus shutdown]. I've never experienced anything like it. It's just awesome, a real reflection of who people are. Obviously it's great to work with people that are talented, but it's who they [are] as people that I love and cherish and will be the memory I take away with me. Because if you work with someone who's super talented but they're a d***, it's not that much fun."
Snowpiercer's season 1 finale airs Sunday, July 12 on TNT.