Why The Places In Westworld Look So Familiar - Exclusive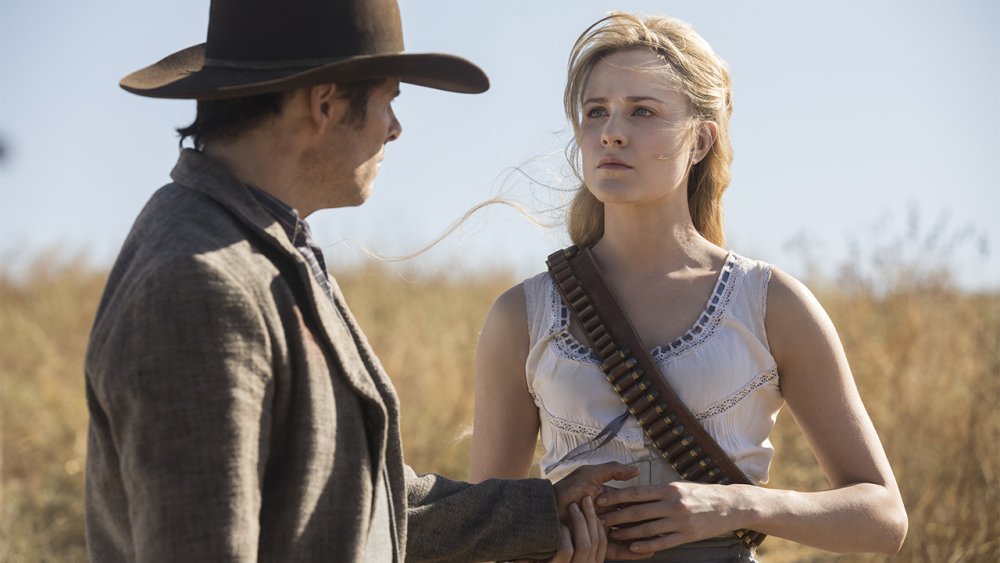 HBO
Westworld, the Emmy-winning HBO series based on the 1973 Michael Crichton movie of the same name, is a science fiction Western that bounces between futuristic worlds. Starring Evan Rachel Wood, Thandie Newton, Jeffrey Wright, and Ed Harris, Westworld seasons 1 and 2 largely centered on the titular Wild West-themed park populated by realistic androids, wherein tourists pay big bucks to live out their fantasies. The third season of the series, which premiered in March 2020 and introduced new series regular Aaron Paul as Caleb Nichols, focuses on the now-sentient androids infiltrating the real world.
It's a complicated story with an equally complicated set that includes various locations around the world — from Arizona and Colorado to Singapore and Spain, with numerous places in between.
In an exclusive interview with Looper, cinematographer John Grillo discussed some of the most memorable locations where Westworld was shot, and revealed why the places look so familiar.
Warning: Spoilers are ahead.
The real-life location that serves as Delos' headquarters on Westworld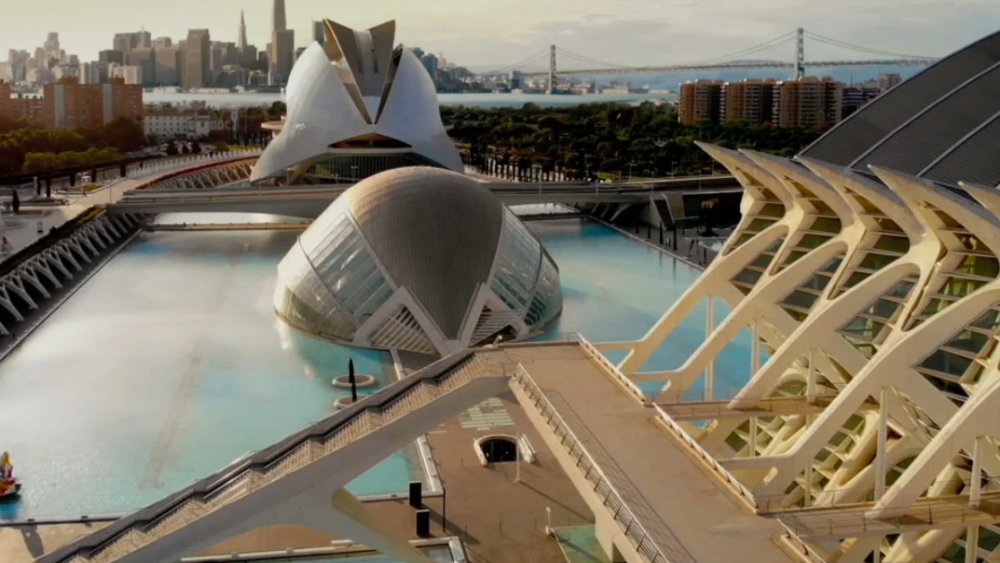 In the Spanish city of Valencia is the City of Arts and Sciences — the modernism of which is the perfect backdrop for the headquarters of Delos, the fictional corporation behind the Westworld theme park. Built by Santiago Calatrava and Felix Candela in the 1990s, the massive complex includes an aquarium, a planetarium, and a science museum, along with a gorgeous open-air garden.
"It's unbelievably striking, and modern, and big. It's one of those places that you can't believe is real. It has an aquatic theme to it, and if you look at the buildings from a certain angle, it looks like a fish. It's pretty amazing," Grillo tells Looper. "While scouting there for locations, I'd never taken so many pictures in my life in one place. I was just constantly snapping away because every angle was amazing. It's become a big part of Westworld, in terms of what we see outside the windows [of the headquarters], it's always present."
In addition to Westworld, Valencia's City of Arts and Sciences has also been featured in the George Clooney film Tomorrowland and on the British TV series Doctor Who.
Shooting at La Fábrica, the home of Westworld's main antagonist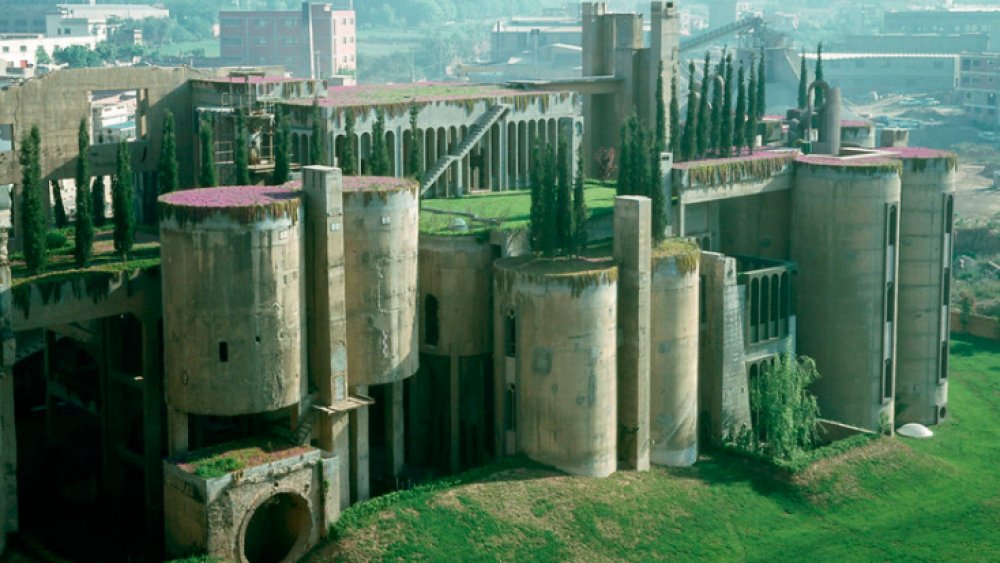 Also in Spain, in the outskirts of Barcelona, is La Fábrica (The Factory) — a location featured prominently on Westworld as the home of Engerraund Serac (Vincent Cassel), the trillionaire owner of quantum computer system Rehoboam and the man for whom Delos' Charlotte Hale (Tessa Thompson) was smuggling out of Westworld guest data on seasons 1 and 2. Made up of silos and surrounded by and covered with lush greenery, this complex was an abandoned cement factory before architect Ricardo Bofill transformed it into his home and office space.
"It's kind of the opposite of the City of Arts and Sciences," Grillo says. "It's a different aesthetic. It's more minimalist. Bofill carved these very tall, elongated windows into the silos, converted silos into stairways, with a lot of vegetation around. It's a very impressive place."
While the aesthetics were perfect for the show, filming there was challenging. Not only was it extremely hard to get permission to shoot there, but maneuvering equipment around the solid concrete structure was also difficult, to say the least.
"We weren't allowed to rig lights or do anything that could damage any of the architecture," explains Grillo. "We filmed a garden scene with Serac and Maeve [Thandie Newton] — it was beautiful, but surrounded by a concrete wall. We couldn't use a condor on the street to put up big lights, and it was cloudy and dark. Normally you're able to control that environment with silks or fly swatters, which are the big frames that you put on a condor to block the sun. We weren't able to do any of that, so we were really dependent on the weather."
But the problems didn't stop there. As Grillo tells Looper, "We were also right next to a schoolyard and there were all these kids playing. When you watch the scene, it's a miracle that it came out like it did, because the sound was bad, the lighting was problematic, but it turned out great."
Despite the challenges, Grillo says shooting at La Fábrica for Westworld was something he "lives for."
"As a director of photography, anything that's about architecture is always going to be exciting to me," he says. "We live to shoot in these interesting places. That's a cinematographer's dream, to shoot in a place that has rarely — if ever — been shot before. It's a treat, like being a kid going into a candy store."
Westworld season 3 is currently airing on HBO on Sundays at 9 PM ET.