How Steven Ogg Really Felt About Playing Simon On The Walking Dead - Exclusive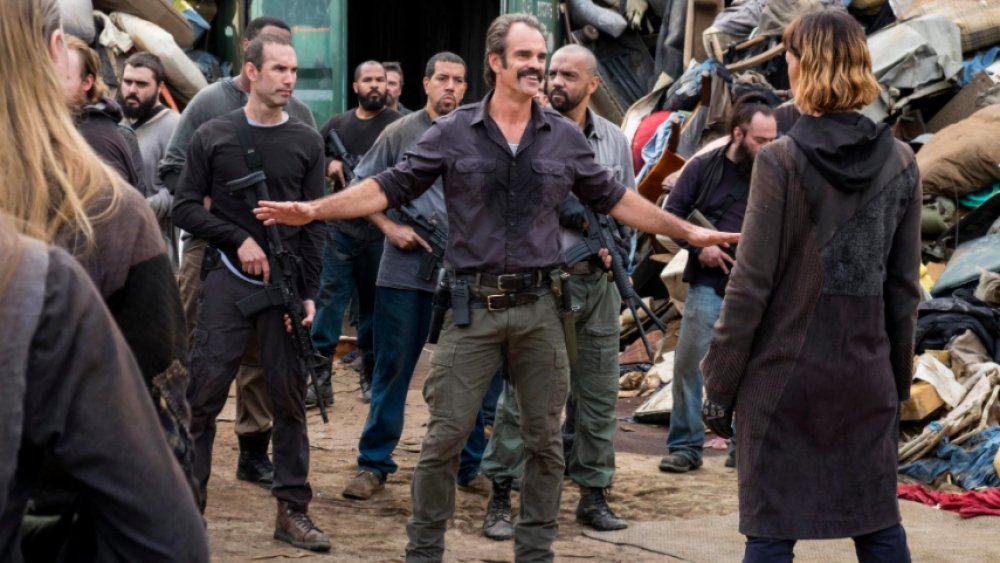 Gene Page/AMC
Steven Ogg has had a very prolific acting career since his 2013 breakthrough role as motion-capture character Trevor in the Grand Theft Auto V video game. He has starred on high-profile TV shows such as Better Call Saul, Westworld, and The Tick, and currently has a recurring role on the new TNT series Snowpiercer. But Ogg is perhaps best known as Simon from The Walking Dead.
Simon was the right-hand man of the barbed-wire-bat-wielding character Negan (Jeffrey Dean Morgan), leader of the Saviors community. Together, they were some of the most polarizing — and ruthless — characters to ever appear on AMC's post-apocalyptic drama. And whether you loved him or hated him, you can't deny that Ogg's solid acting chops — and signature 'stache — helped heighten the series during his time on it.
In an exclusive interview with Looper, Ogg opened up about getting into character and what it was like to be zombified, expressing how he really felt about playing Simon on The Walking Dead.
The unpredictability of playing Simon on The Walking Dead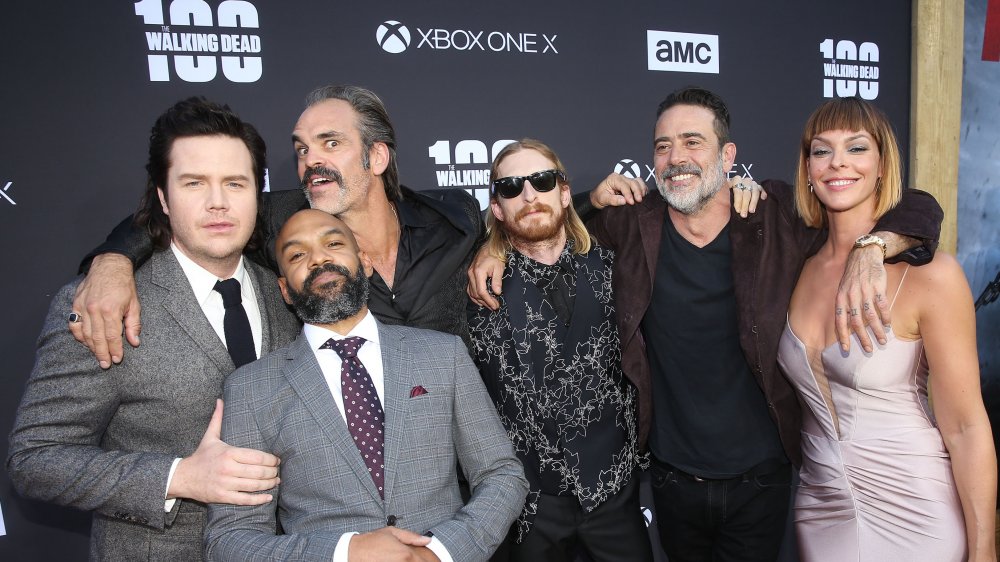 Jesse Grant/Getty Images
While Simon was clearly a murderous villain on The Walking Dead, Ogg didn't necessarily see him as evil when he stepped into character.
"It's not like I have to like a character to play him," Ogg says, acknowledging that many of the roles he has taken have been rather dark. "Instead of 'villain,' I see them more as unpredictable. When you don't get a full season, a full story arc, you tend to play these things moment-to-moment, which then creates this unpredictable character — one moment you're smiling and happy and the next you're killing someone. So, yeah, I guess some of the characters I've played are kind of mean."
Also, despite starring on several dystopian series, Ogg isn't exactly drawn to the genre. "It's funny because, honestly, it's not what I normally watch or gravitate towards," he says. "It's not like I've always dreamed of being in these dystopian worlds. It's certainly not by choice. My mom is always saying, 'Why don't you just do something nice?' Like, 'Mom, look at me, damn it!' I'm not going 'Okay, do I want to be the lead in another romantic comedy, or...?'"
After two and a half years, Simon turned traitorous at the end of the eighth season of The Walking Dead, attempting to usurp Negan. When he's ratted out, he's forced fight Negan to the death — which ends with Simon becoming a walker, leaving Ogg as one of the few major cast members to experience playing both an apocalypse survivor and an undead creature (The Walking Dead series doesn't actually use the word "zombie").
"I was glad I had that death," Ogg says, "but I sort of wish they would have come back to me a little more after the work I did. I was like, we get it, Jeffrey Dean Morgan [as Negan] is going to talk for another half an hour ... can we see me as a zombie for a bit longer? But it was fun to go through the five hours of makeup to become a zombie, after seeing all these other people do it."
Despite the unceremonious demise, Ogg wouldn't change a thing. "It was awesome," he says. "It was such a great group of wonderful people. We just had so much fun. I've been incredibly fortunate to work with really lovely people on all these shows, and The Walking Dead was a great family to be part of."