Why Pym From Cursed Looks So Familiar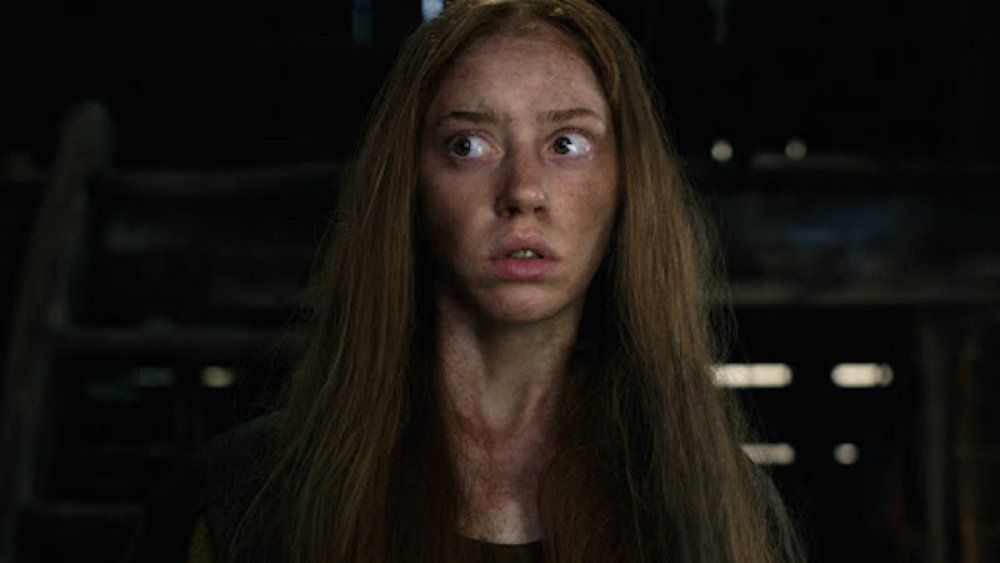 Netflix
Netflix's upcoming Arthurian drama Cursed looks to be one of the many new epic fantasy series with the potential to fill that Game of Thrones-sized hole in your viewing calendar. Aside from an A-list writing team and some truly fascinating source material, the promos for the new streaming series reveal a cast that looks strikingly familiar.
Cursed is based on an illustrated novel by comics legend Frank Miller (The Dark Knight Returns) and TV writer-producer-showrunner Tom Wheeler (The Cape). According to Deadline, the show will be "a re-imagining of the Arthurian legend, told through the eyes of Nimue, a young heroine with a mysterious gift who is destined to become the powerful (and tragic) Lady of the Lake. After her mother's death, she finds an unexpected partner in Arthur, a young mercenary, in a quest to find Merlin and deliver an ancient sword. Over the course of her journey, Nimue will become a symbol of courage and rebellion against the terrifying Red Paladins, and their complicit King Uther."
While any new twist on the classic Arthurian saga is generally met with caution among genre fans, this one sounds like it comes with the right creative pedigree to actually make it all click. Wheeler's staying on as a writer to adapt his own work, while the casting directors seem to have picked quite a few promising young talents from around the industry. First among them is British-American starlet Lily Newmark, who is set to play the mysterious character Pym on all 10 episodes forthcoming on July 17. Here's why she looks so familiar.
Lily Newmark followed the Yellow Brick Road to Emerald City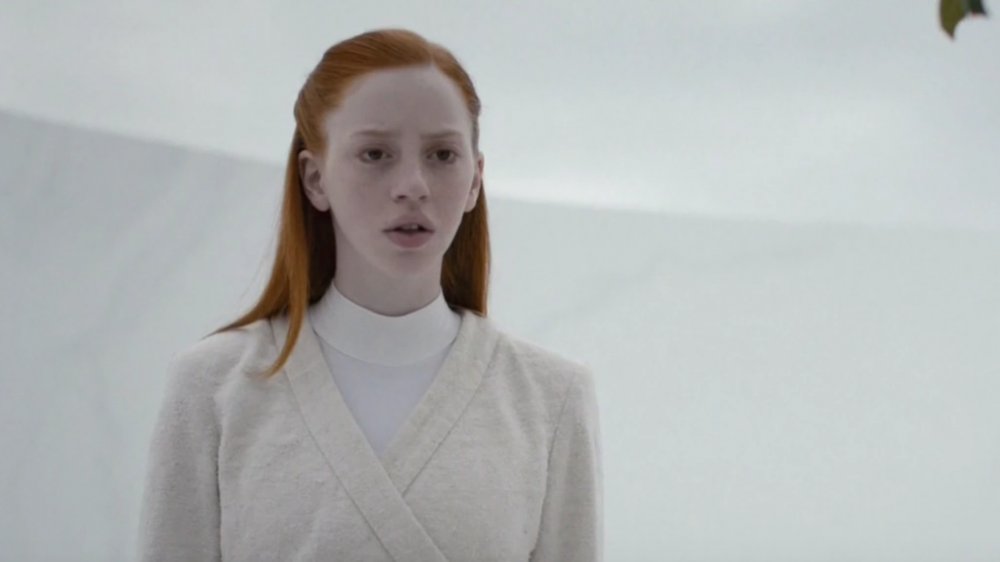 NBC
The fresh-faced Newmark may have gotten her start in the world of high fashion, but don't you dare call her a model-turned-actor. "I want to obliterate the 'model-turned-actor' term," she said, according to IMDb. "That's not in an arrogant way, it's just that it took a lot for me to train at drama school."
Her prickliness about the hyphenate isn't unearned. Newmark started out in the theatre world at 14 making costumes for the National Youth Theatre. She then went to spend two years in Deptford at the Albany Theatre Company, and finally on to the prestigious East 15 Acting School in Loughton, Essex, from which she graduated in 2016.
With a pedigree like that, it's no surprise that Hollywood soon came calling to cast her in the role of Ryenne in the modern Wizard of Oz prequel Emerald City. The bold series only ran for one season, but its lukewarm reception didn't slow Newmark's career one bit.
Lily Newmark flew Solo into a galaxy far, far away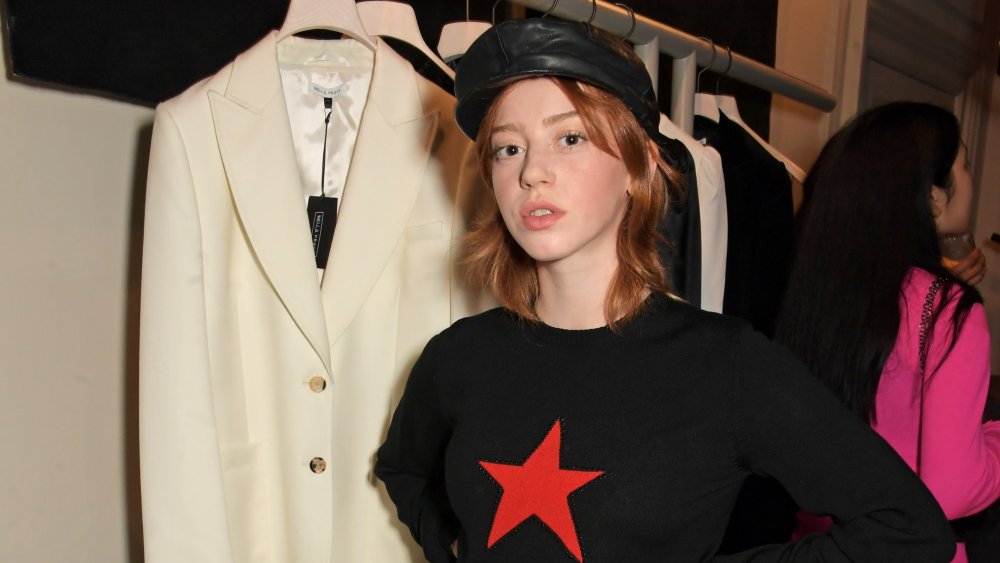 David M. Benett/Getty Images
It's a major feather in any up-and-coming actor's hat to be cast in a Star Wars project, and Disney's acquisition of Lucasfilm made it so a whole new generation of performers would have that opportunity. The second "anthology" Star Wars film, which followed the smuggling exploits of a young Han Solo (Alden Ehrenreich) may not have been the most popular feature in the franchise, but it did provide a platform to introduce great new talent to the galaxy far, far away including Donald Glover (Atlanta), Woody Harrelson (True Detective), Emilia Clarke (Game of Thrones), and Lily Newmark.
In Solo: A Star Wars Story, Newmark plays Lexi, a Correllian scrumrat working for the White Worms gang on her home planet. Lexi famously demonstrated her ruthless streak by stealing a particularly valuable piece of salvage from a fellow scrumrat so she could curry favor with gang leader Proxima (voiced by Linda Hunt). It wasn't a huge role, but there's no such thing as an unimportant part when we're talking about Star Wars. Even after Solo disappointed at the box office, Newmark went on to claim some of the most important roles that have defined her career so far.
Cursed isn't Lily Newmark's debut on Netflix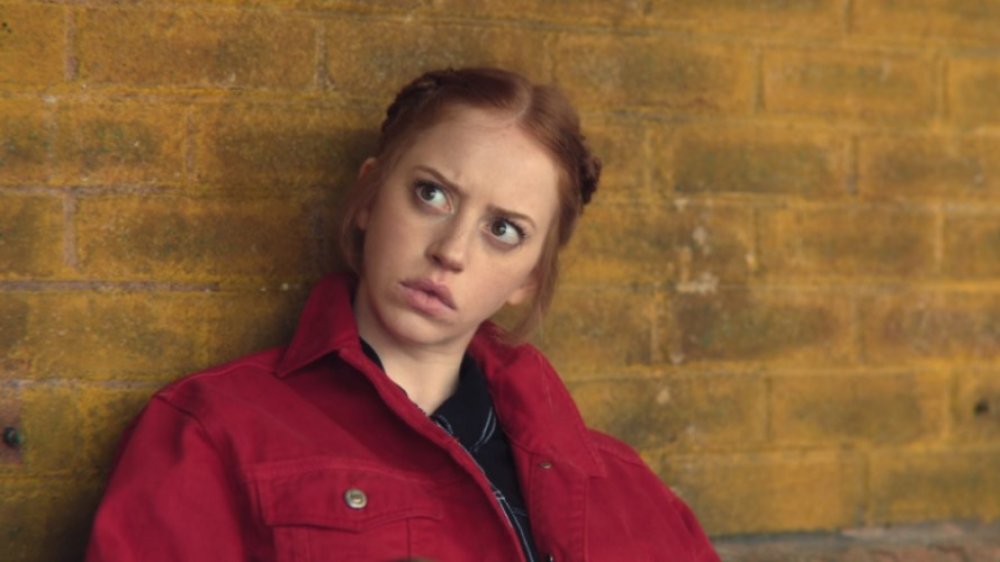 Netflix
In 2019, Newmark made the jump back to television — and the U.K. — on the crime thriller Temple. The series was an English adaptation of a Norwegian series about a surgeon who makes a deal with the devil to treat criminals in an illegal underground clinic to save his dying wife. Though she did not return for the show's second season, Newmark was a mainstay on the first in the role of Eve Milton. 
After earning good reviews on Temple, she took the plunge into the wide world of streaming on the popular Netflix series Sex Education. It's no doubt this work as Ruthie, appearing on three episodes across seasons 1 and 2, got Newmark noticed by the producers of Cursed. She now appears poised to step into an even bigger role on an even more anticipated Netflix show, and we can't wait to see what she does with it.
Cursed is set to debut on Netflix on July 17. Tune in to catch Newmark's latest performance.