There's A Wizard Of Oz Horror Film In The Works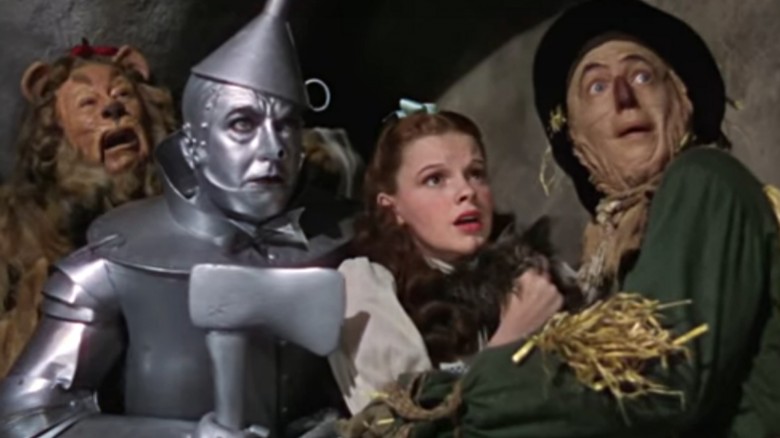 The Wizard of Oz has been giving children nightmares since 1939, and it might soon do a number on adults.
According to The Hollywood Reporter, New Line has purchased the rights to a horror script set in the world of the fantasy novel by L. Frank Baum. The report doesn't have many more details, but the pitch came from writer Mike Van Waes.
Of course, Baum's source material has been adapted plenty of times for stage and screen over the years. Along with Victor Fleming's classic musical movie starring Judy Garland, there was the 1975 musical The Wiz (and subsequent 1978 movie with Diana Ross and Michael Jackson), the incredibly creepy 1985 flick Return to Oz, the Broadway smash Wicked, and Sam Raimi's Oz the Great and Powerful starring James Franco. There have also been more modern updates like the 2007 miniseries Tin Man (starring Zooey Deschanel) and NBC's Emerald City.
Considering that New Line is home to franchises like A Nightmare on Elm Street, Friday the 13th, and The Conjuring, it's safe to say this could be the goriest, most (intentionally) terrifying version yet.
In the meantime, check out a few movie scenes that gave us nightmares as kids.