What's Next For Agents Of S.H.I.E.L.D Star Clark Gregg - Exclusive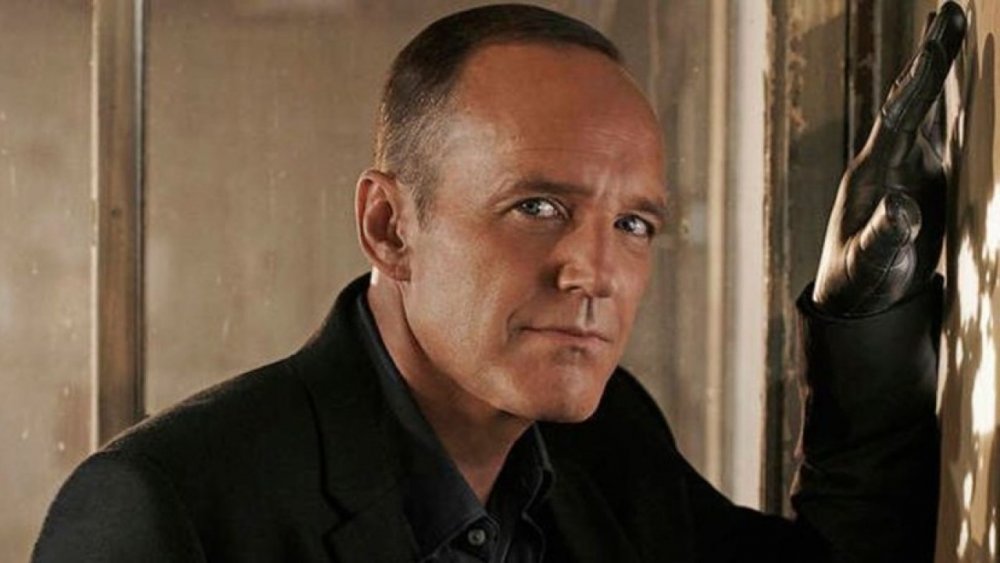 Walt Disney Television/ABC Studios
Actor Clark Gregg has been playing Phil Coulson — the early Marvel Cinematic Universe's everyman stand-in and the lead on the MCU's first television spin-off, Marvel's Agents of S.H.I.E.L.D. – for a while. "I've been playing Phil Coulson since 1931," Clark jokes during an interview with Looper. "Since the time travel season, that's kind of how it feels."
From all indications, however, Gregg's time in the MCU is coming to an end — at least for now. Agents of S.H.I.E.L.D. is currently in its seventh and final season, and while there's always room for Coulson to return to the big screen like he did in Captain Marvel, it certainly doesn't sound like there are any future appearances planned.
That's sad news. Thanks to his time as Agent Coulson, Clark Gregg has amassed legions of fans. If he's not showing up on S.H.I.E.L.D. every week, where can fans hope to see the veteran actor next? As it turns out, even Gregg isn't sure.
"It's really hard to say. We're not really working right now," he tells Looper when asked what his next project is going to be. As you've probably heard, the ongoing COVID-19 pandemic has brought Hollywood to a halt, and while certain big productions recently received the go-ahead to get back to business, most of the entertainment industry is still on shutdown.
That's hard on actors like Gregg, who work consistently but aren't necessarily A-list stars. "I think people have this kind of glorified idea of what Hollywood people, people who work in the film business, what their life is like," Gregg says. "But nine-tenths of all actors — and especially, crew members, the people who make this stuff — they're like a lot of working people. Tabloid nonsense aside, there are just people that don't have the savings."
Gregg admits that he's more fortunate than most — working on a TV show that runs for seven seasons is nothing to sneeze at — but even so, he says that life in quarantine has been hard. "I hope we get to get back to work soon," he says.
Clark Gregg isn't the only Marvel veteran affected by the COVID-19 crisis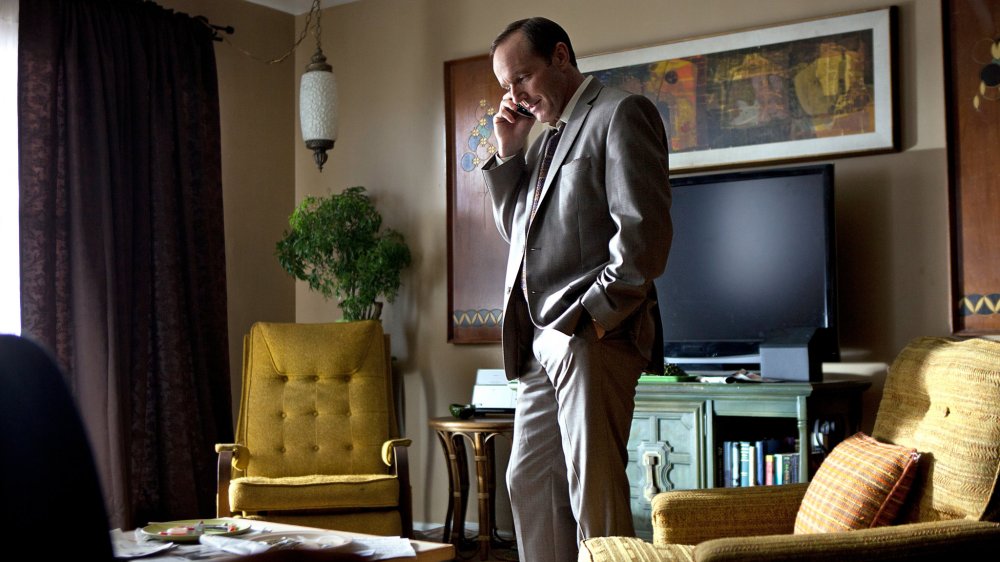 Starz Distribution
The ongoing coronavirus pandemic has affected more than just Agents of S.H.I.E.L.D.'s cast, of course. Not only is the virus continuing to spread, but it also forced Disney and Marvel to delay the entire fourth phase of the MCU until theaters can safely re-open.
That means that Black Widow, which was originally scheduled for a May 1, 2020 release, has been pushed to November 6, 2020. The Eternals, which previously held the November spot, has been delayed until February 12, 2021. Production on Shang-Chi, which is set to introduce the MCU's first big-screen Asian hero (although not its first overall) was suspended in March, with filming set to pick up at the end of July.
Marvel's TV projects, like The Falcon and the Winter Soldier, also suffered production delays due to the coronavirus — while films like Ghostbusters: Afterlife, which stars Ant-Man's Paul Rudd, and MCU-adjacent films like New Mutants and Morbius will now debut much later than originally expected.
As for Gregg, well, at least he's found ways to keep busy during quarantine. In addition to acting, Gregg is an accomplished writer and director: He's the man behind both Trust Me and Choke, the Sam Rockwell-led adaptation of the 2001 Chuck Palahniuk novel. As he tells us, "And so, I've got a couple of projects I'm developing that I'll hopefully be able to make when this is over."
Marvel's Agents of S.H.I.E.L.D. airs Wednesday nights at 10 PM ET on ABC.