Chloe Bennet Reveals Whether Or Not She'd Want To Be In A Marvel Movie - Exclusive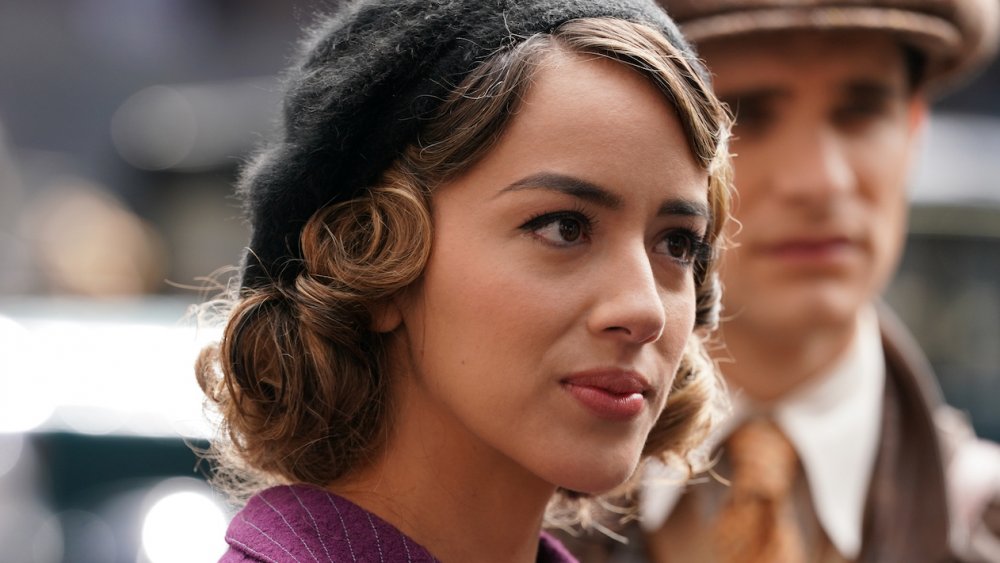 Walt Disney Television/ABC Studios
Agents of S.H.I.E.L.D. actress Chloe Bennet, who plays the computer hacker-turned-superhero Daisy "Quake" Johnson on the long-running ABC show, isn't shy about sharing her opinion. 
At the Wizard World Des Moines convention in 2016, Bennet expressed her frustration with the fact that while Agents of S.H.I.E.L.D. has dealt with the events in Marvel's feature films numerous times, the relationship doesn't seem to be reciprocal. "The Marvel Cinematic Universe loves to pretend that everything is connected, but then they don't acknowledge our show at all," Bennet said. "They don't seem to care!"
At the time, Marvel's TV shows and movies were under different corporate leadership, but even now that everything's under one roof, there doesn't seem to be much hope. While every big-screen Avenger (and a number of secondary MCU characters) united for Avengers: Endgame, the cast of Agents of S.H.I.E.L.D. was nowhere to be found.
Don't think that S.H.I.E.L.D.'s exclusion from the most ambitious crossover event in history has soured Bennet on the idea of bringing Quake to the big screen, though. While chatting with Looper in an exclusive interview, Bennet mentioned that she'd love to play Quake in either her own solo project or as part of a cinematic team-up.
"I definitely would. I mean, I have such a soft spot for her," Bennet said. "I don't think I realized when I first auditioned for the role how much this entire entity, how much this character, how much this universe, and how much S.H.I.E.L.D. was going to be just a part of me for the rest of my life. I definitely would be open to playing her again."
Still, Bennet repeated that she "has not been asked to" return as Quake after S.H.I.E.L.D. ends. But there's hope. As the actress put it, "Listen, #CoulsonLives started on Twitter, so who knows?"
Fans, commence tweeting.
Chloe Bennet on how Asian representation in Hollywood has changed — and how much work is left to do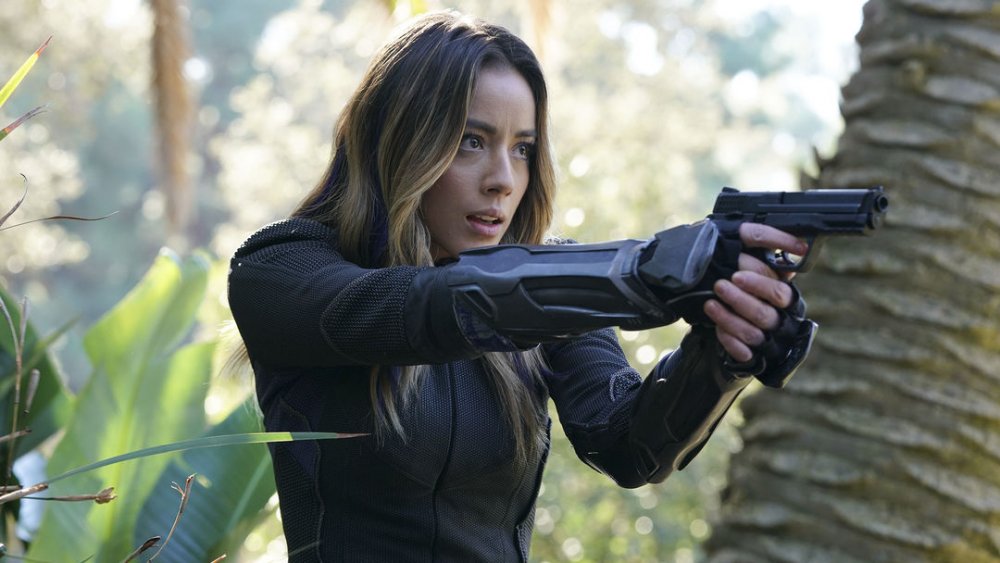 Walt Disney Television/ABC Studios
The lack of a TV presence in Marvel movies isn't the only topic on which Bennet has been outspoken. The actress, who is half Chinese, has also been vocal about the racism she's faced in show business. In 2016, Bennet told fans that she didn't start getting parts until she changed her name. (Her birth name is Chloe Wang.) "So that's a pretty clear little snippet of how Hollywood works," she said when speaking with Looper.
With films like Parasite and Crazy Rich Asians becoming major hits, and with Marvel Studios prepping for its first Asian-led superhero film in Shang-Chi (but not its first-ever Asian superhero — that would be Chloe herself), Looper asked if Bennet has seen anything change with regards to race in Hollywood.
"I think as long as we're talking about it, the change isn't necessarily complete, if you know what I mean?" she answered. "I think that right now, especially to people who aren't Asian, there's a trend of 'Asians in Hollywood.' They're like, 'Oh, Asian movies work,' and that kind of thing. But being Asian isn't a trend to me."
She continued, "I think the more that it can be not a trend, and just be like, 'We're casting people who are awesome for the roles and they happen to be Asian,' that's when I think things will really start to change."
In fact, that attitude is one of the things Bennet appreciates about S.H.I.E.L.D. "They cast me because I was right for the role, and ultimately ended up writing to fit my ethnicity and my diversity, and made that a part of the character and it only added richness to the character," said Bennet, who credits S.H.I.E.L.D. showrunner Maurissa Tancharoen, who is also Asian American, for that approach. "I think that's such an organic and cool way to do things," Bennet noted.
Ultimately, Bennet said there's been some progress, but not nearly enough: "It has to start somewhere, and I think if it starts by being a trend then I guess that's a way to do it, but I think we still have a long way to go."
Marvel's Agents of S.H.I.E.L.D., currently in its seventh and final season, airs Wednesday nights at 10 PM on ABC.