Teenage Mutant Ninja Turtles Reboot Movie - What We Know So Far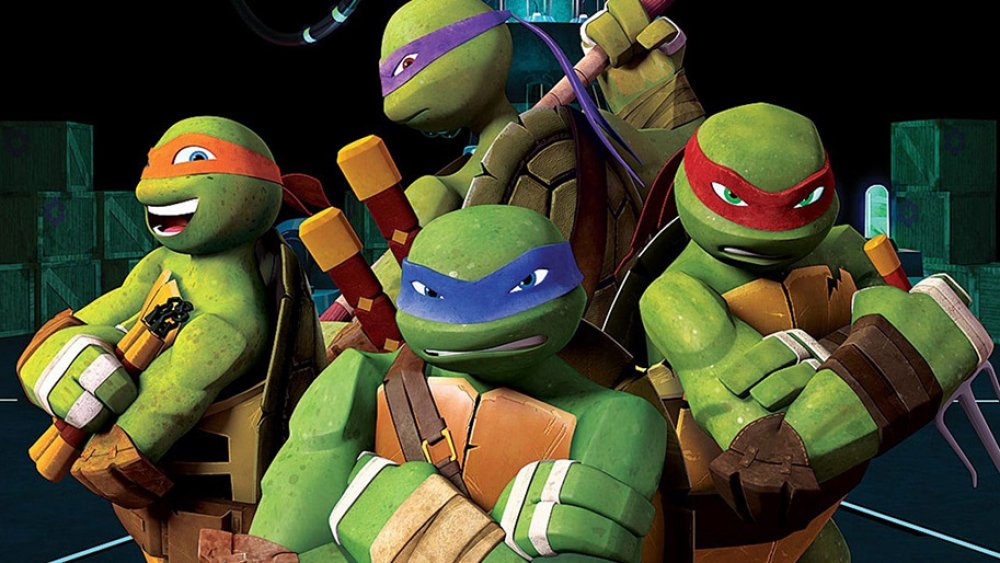 Nickelodeon
Gang Green is apparently springing back into action, and we have Seth Rogen's Point Grey Pictures production company to thank for the latest revival of the durable 1980s childrens' franchise.
Deadline is reporting that Nickelodeon has officially decided to reboot Teenage Mutant Ninja Turtles for the big screen with Rogen, Evan Goldberg and James Weaver attached to produce. Jeff Rowe of Gravity Falls fame is already on board to direct the forthcoming feature with Brendan O'Brien (Mike and Dave Need Wedding Dates) set up to write the screenplay.
TMNT was originally created in 1984 as a comic book by Kevin Eastman and Peter Laird. The property was a huge hit, spawning popular tie-in toys, apparel, dozens of video games, two different animated series, and six feature films that have accumulated over $1.15 billion in revenue for a rotating stable of controlling studios. Even in the fourth decade of its life, TMNT maintains a devoted following. Nickelodeon introduced the pizza-eating crimefighters to a new generation of fans when it reinvigorated the aging IP with a 2012 CG-animated TV series entitled, simply, Teenage Mutant Ninja Turtles.
Michael Bay's 2014 and 2016 live-action movies went in a different stylistic direction than the Nickelodeon series, so it makes sense that the venerable kids' network would be interested in returning to some of the underexplored elements of the TMNT world established by their own show.
Here's everything we know about the project so far.
When is the release date of the Teenage Mutant Ninja Turtles reboot movie?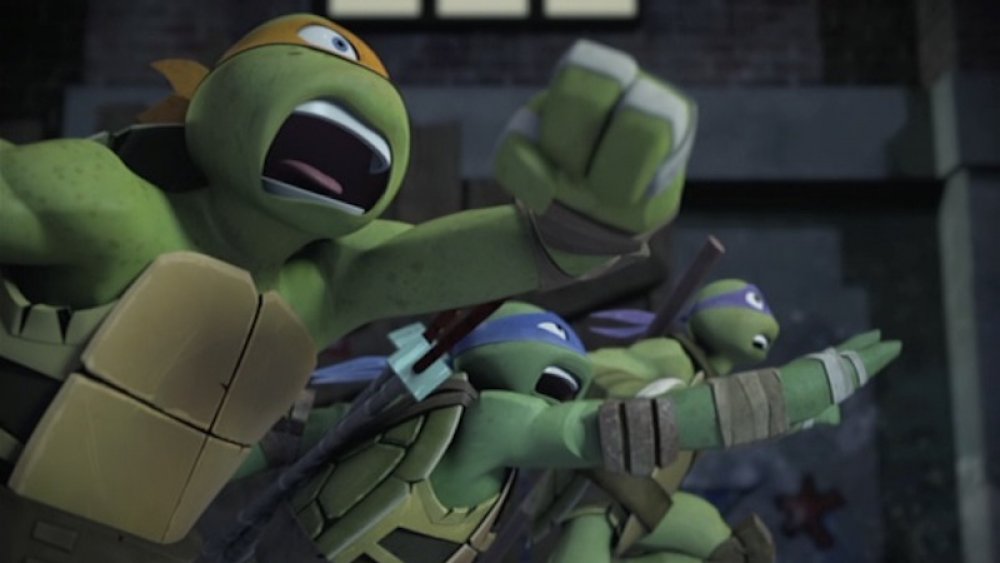 Nickelodeon
The last time Leonardo, Donatello, Michelangelo and Raphael stormed the big screen was in 2016's Teenage Mutant Ninja Turtles: Out of the Shadows. That film was directed by Dave Green (Earth to Echo) and starred Megan Fox (Transformers), Will Arnett (Arrested Development), Laura Linney (Ozark), and Stephen Amell (Arrow). Out of the Shadows and its 2014 precursor are responsible for the lion's share of the franchise' box office take, so all the economic arrows have been pointing at the Turtles getting another shot at the big screen some time soon.
Since the new project has only just been announced, we don't have a firm release date. It's a good sign that Nickelodeon already has a solid creative team attached, as well as a production company with a track record for efficient work. Assuming that the industry-wide shutdown ends, and studios return to a normal production schedule, this film could reach our screens as early as Q4 2021 — though a 2022 release date seems much more likely.
As soon as the studio makes an announcement, we'll be sure to provide an update.
Who is in the cast of the Teenage Mutant Ninja Turtles reboot movie?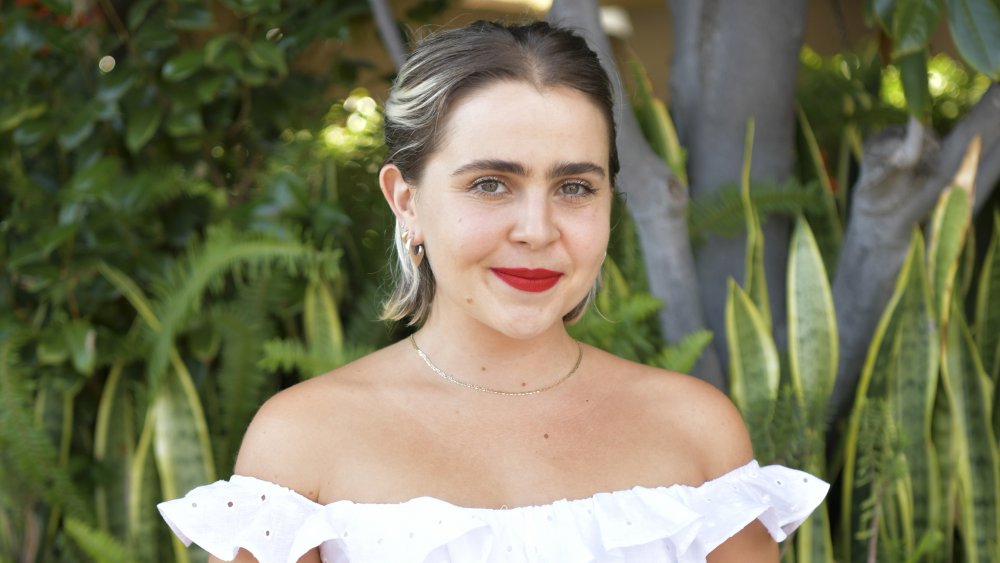 Rodin Eckenroth/Getty Images
No official casting announcements have been made, but we do know that Nickelodeon plans to stick with the format that worked on TV and make the new feature using CG animation. That decision makes it unlikely that we'll see any of the live-action performers reprising their roles, an unfortunate circumstance for fans who hoped to see Megan Fox once again reporting live as April O'Neil, the journalistic object of collective turtle affection.
Since the film will be animated, Nickelodeon and Rogen's Point Grey Pictures will be looking primarily for voice talent. The 2012 animated series ran for five seasons and starred a few pretty serious vocalizers, including Sean Astin (Lord of the Rings), Rob Paulsen (Samurai Jack), Greg Cipes (Ultimate Spider-Man), and Seth Green (Robot Chicken) as the sewer-dwelling gang of mutant ninjas, while fanboy-favorite Mae Whitman (Parenthood) applied her ample voice acting talent to play April O'Neil. Whitman has been a staple around Nickelodeon for a while now, voicing Katara on the outstanding Avatar: The Last Airbender, so there's at least a chance she'll come back to pick up April's cordless mic. As for the rest of the 2012 team? We'll have to wait and see.
What is the plot of the Teenage Mutant Ninja Turtles reboot movie?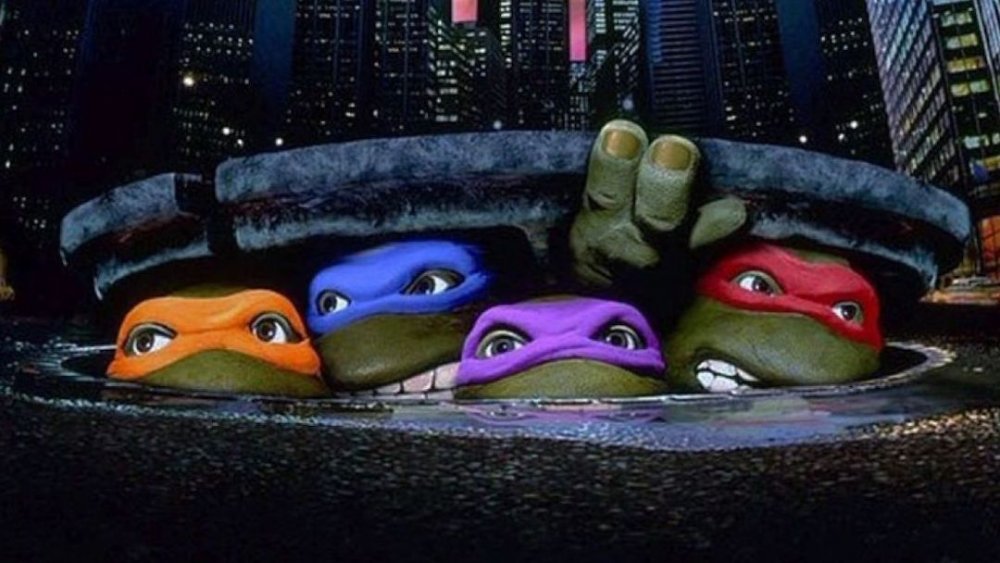 Nickelodeon
Nickelodeon is calling the new project a reboot, which suggests the creative team may be starting from scratch with the turtles' origin story. There's also the chance the creative team simply plans to retcon the last two TMNT films and return to the continuity left hanging after the CG animated TV series concluded in 2017. Whichever route the studio plans to take, it has literally decades of source material across multiple media to draw from.
It would almost be more exciting if writer Brendan O'Brien decides to pick up where the TV series left off, though this remains an outside possibility. The origin story of the amphibious foursome has been told so many different times (including twice in film) that it's starting to feel a little tired. That said, it's easy to imagine the studio opting to begin at the beginning again so as not to alienate viewers unfamiliar with the TV series. The last thing Nickelodeon wants is a potential audience that feels like they can't see the movie until they catch up on 124 episodes of television. 
Whichever way Nickelodeon goes, we'll be sure to update you right here as soon as new information becomes available.