Ozark Fans Just Got Seriously Bittersweet News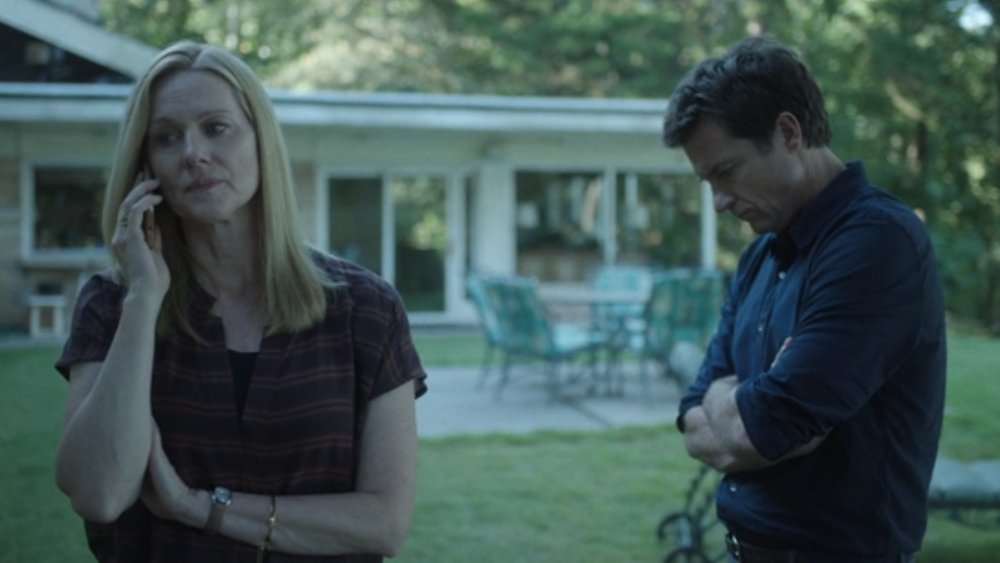 Netflix
Fans of Netflix's pitch-black crime drama Ozark finally got some news about the show's new season, though it may not be exactly the news they were hoping for. 
As reported by The Hollywood Insider, the announcement of the Emmy-winning series' fourth season will prove a bit of a double-edged sword for most of those fans. First, the good news: Ozark is indeed getting a fourth season. Along with the confirmation of Ozark's not-entirely-unexpected renewal, Netflix also announced that the new season will bump its episode order up from the usual ten to a full 14, thus ensuring fans will spend more time than ever with the Byrde clan in season 4.
Now for the bad news, which is that the super-sized season 4 of Ozark will be its last. As big a downer as that that might seem, we're still sort of counting our blessings that Ozark is coming back for season 4, because as obvious as it might seem for Netflix to continue the show given its popularity, the streamer's unofficial "three seasons and done" template left the possibility of the series ending on that bevy of season 3 cliffhangers feeling all too real for fans. Those fans are no doubt breathing a sigh of relief even with the bittersweet nature of this season 4 news.
The show's devoted fanbase can take heart knowing the creative minds behind Ozark are looking to make the most of the renewal. Showrunner Chris Mundy was quick to thank Netflix for the opportunity to end the series the right way, saying, "We're so happy Netflix recognized the importance of giving Ozark more time to end the Byrdes' saga right." Series star-slash-producer-slash-director Jason Bateman quickly seconded those thoughts: "A super-sized season means super-sized problems for the Byrdes. I'm excited to end with a bang(s)."
What can we expect from Ozark's super-sized final season?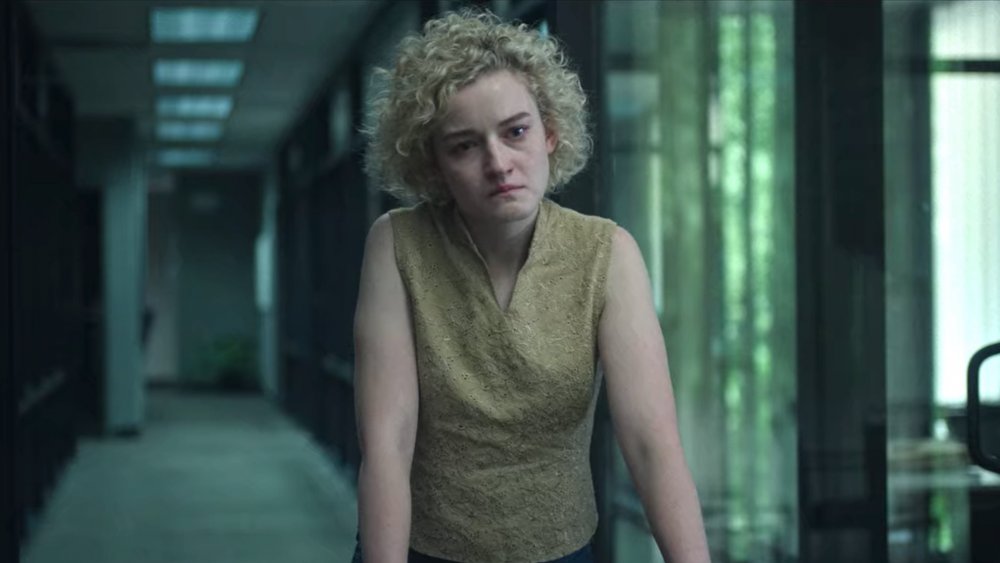 Netflix
As uncertainty abounds regarding the how and when of film and television production, there has been no announcement about when season 4 of Ozark will shoot. But now that we know the brooding drama is both coming back and coming to an end, it's time to start wondering what will become of Marty and Wendy Byrde (Bateman and Laura Linney) and the other denizens of Lake Ozark. Of particular note in these fresh announcements is Bateman's assertion that Ozark will end with a "bang(s)," implying more than one character will likely endure a calamitous ending.
That's hardly surprising, as the series has left viewers wondering not just who, but if any of Ozark's central cast will survive the fray pretty much since its 2017 premiere. The good news is that all of the series' regulars (Julia Garner, Sofia Hublitz, Skylar Gaertner, Charlie Tahan, and Lisa Emery) will be returning for the fateful run of episodes.
As for what lay ahead for that motley crew, the last we saw of Marty and Wendy they'd just ascended to the right hand of cartel boss Omar Navarro (Felix Solis), and given the brutal fate of their colleague Helen Pierce (Janet McTeer), a happy ending seems highly unlikely for either. Ditto for Garner's Ruth Langmore, who ended season 3 by ditching the Byrdes and entering the heroin business with the wildly unstable Darlene Snell (Emery). As for the Byrde kids, Jonah (Gaertner) is clearly setting off on a path of vengeance, and may or may not have opened fire on a key Ozark player in the season 3 finale. 
Assuming that player wasn't his big sister, Charlotte (Hublitz) seems the only Byrde poised to potentially survive the coming carnage. Alas, we'll just have to wait for season 4 of Ozark to hit Netflix to find out who does.