Why Katara From The Last Airbender Looks So Familiar
This content was paid for by Netflix and created by Looper.
The Last Airbender, released in 2010 and based on the classic animated Nickelodeon series Avatar: The Last Airbender, is an interesting outlier among the filmography of its director, M. Night Shyamalan. He's not exactly known for adapting the work of others. Also, unlike a great deal of the filmmaker's oeuvre, The Last Airbender is not even tangentially related to the horror genre, nor does it contain one of his signature twist endings. What it does contain is a strong, unique visual aesthetic, some dazzling special effects set pieces, and some intriguing performances. While it's no secret that critics were far from kind to the film, the imminent arrival of a new live-action TV series based on the property has some fans re-evaluating Shyamalan's film. Many have taken to its strange and singular vision — and particularly, to the performance of the young actress who portrays Katara, a "waterbender" who is wise beyond her years.
Her name is Nicola Peltz, and Shyamalan has gone on record saying that her casting was key to the whole project. In an interview with People before the movie's release, Shyamlan said of the then-15-year old, "I told the studio I didn't want to make this movie without her. I said that only once before in my career, and that was when I met Haley [Joel Osment] in the Sixth Sense auditions." 
If you're having a bit of trouble placing her face, it might be because you've seen her in a bunch of wildly varied projects, on screens both big and small, at several different ages. Here's why Katara from The Last Airbender looks so familiar.
Nicola Peltz has starred in a couple of music videos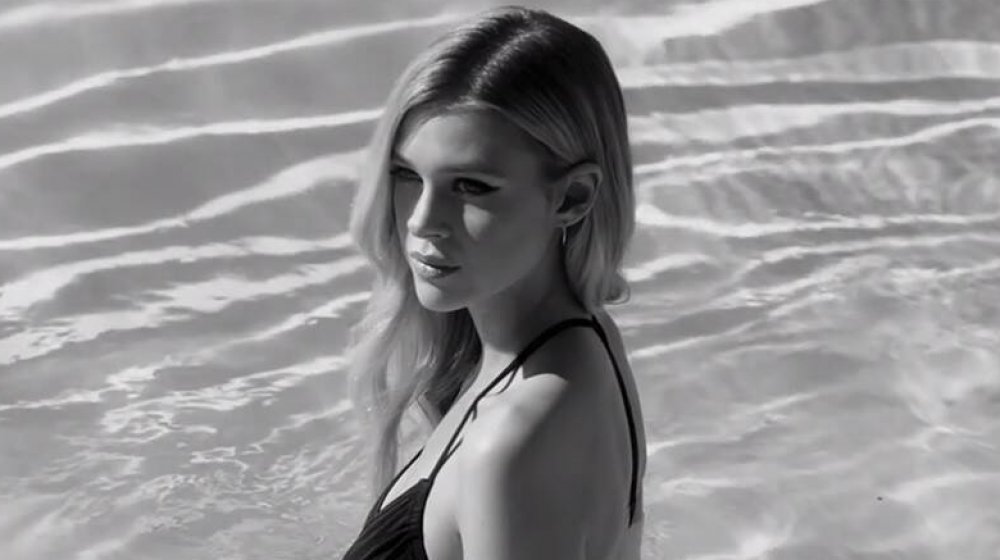 RCA Records
If you're a pop music fan, you might recognize Peltz from her appearances in a pair of music videos, although said videos were dropped eight years apart. At the age of 13, she landed one of her first gigs appearing in the video for "7 Things" by Miley Cyrus, the lead single from the singer's first non-Hannah Montana-connected album. A spunky song with a universal message about kicking worthless ex-boyfriends to the curb (it's long been rumored to be about Nick Jonas), Peltz was one of many young girls to appear in the Brett Ratner-directed video holding various keepsakes from their exes. 
Peltz wouldn't appear in another video until 2016, this time in a more central role. She portrayed the wayward love interest of former One Direction singer Zayn Malik in the video for "It's You," which also happened to be the lead single from his first solo album. The artfully shot black-and-white clip instantly clued the music-buying public in to Zayn's new... er, direction as a singer of well-crafted, thoughtful pop tunes, and the simmering star power Peltz brought to the video certainly didn't hurt.
Nicola Peltz made a stop at the Bates Motel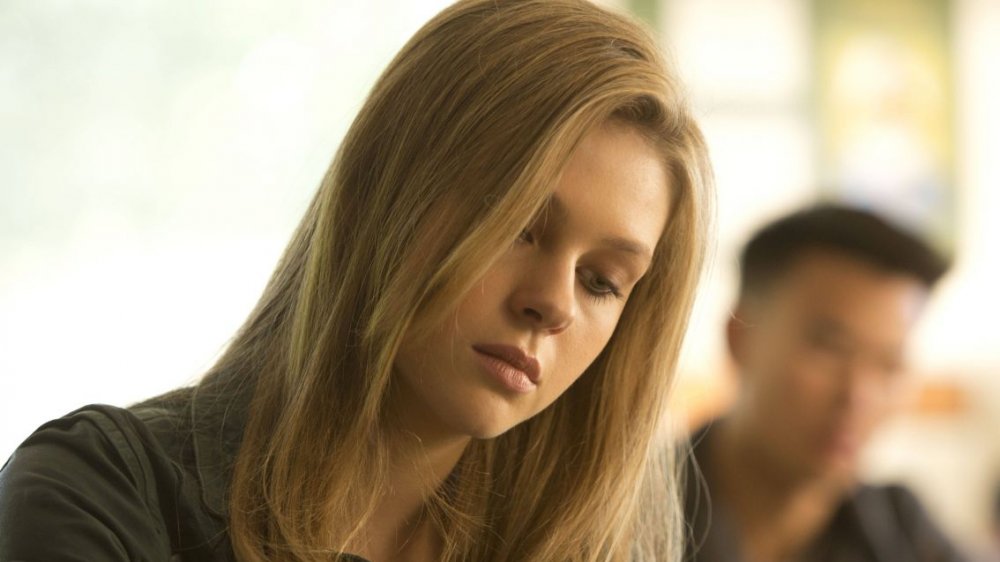 A&E
The A&E horror drama Bates Motel, based on the classic Alfred Hitchcock movie Psycho, enjoyed a five-season run with its inventive take on the classic characters of Norman Bates (Freddie Highmore) and his extremely protective mother (Vera Farmiga). If you happened to be among those fans who were captivated with the eerie and atmospheric series since its beginning, then you certainly recognize Peltz from its cast: she appeared in 14 episodes over the show's first three seasons as Bradley Martin, a love interest for Norman and a potential lifeline which might keep him from succumbing to madness (spoiler alert: no dice).
Peltz was certainly hitting her stride as an actress at this time, and it's little wonder that casting directors for major features would begin to sit up and take notice. Just a year after her Bates Motel debut in 2013, she was cast in her first big-budget blockbuster — the only film of its year to break $1 billion at the worldwide box office.
Nicola Peltz starred in two Transformers movies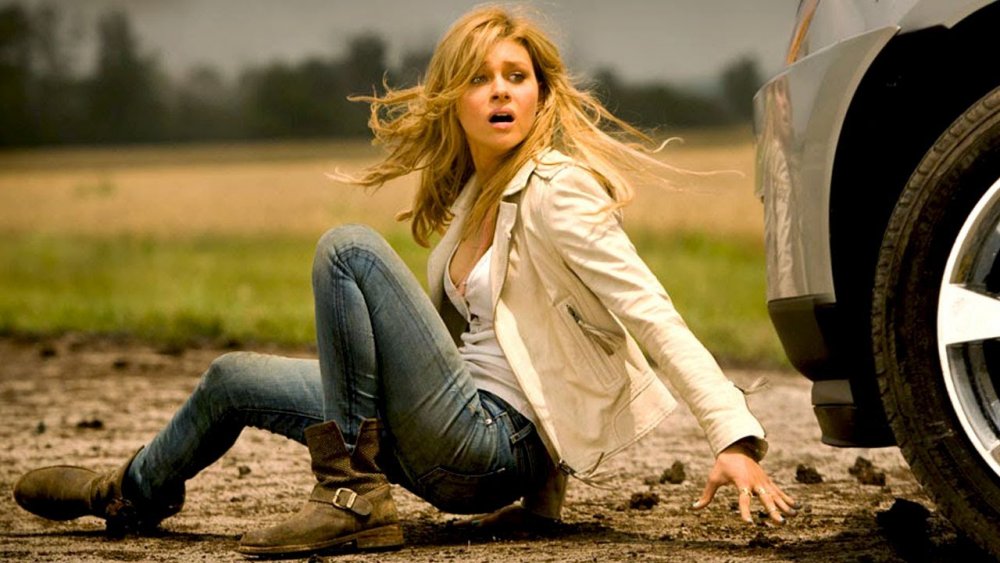 Paramount
Transformers: Age of Extinction from 2014 saw the series finally moving away from the travails of the first three movies' protagonist Sam Witwicky (Shia LeBeouf) in favor of a slightly more conventional hero: Cade Yeager, an inventor and single father who just happens to sport the ripped physique and chiseled jaw of Mark Wahlberg. Of course, a single dad in a Transformers movie is going to need a beautiful young daughter who is secretly dating a rally car driver, and Peltz fit the bill. She was cast in the role of Yeager's daughter Tessa, earning her first taste of tentpole stardom.
She didn't reprise the role in 2017's Transformers: The Last Knight, which also wasn't quite as successful as its predecessor. (Okay, so it lost $100 million and forced a complete reevaluation of the direction of the entire Transformers franchise.) The flick's tanking certainly had nothing to do with Peltz's absence, though. According to most reviews, the fifth Transformers movie was just an underwhelming film all around. 
With the success of the smaller, more character-driven Transformers spin-off Bumblebee, the franchise is currently undergoing a bit of a course-correction. As such, it seems unlikely that we'll be seeing Peltz tangling with giant alien robots opposite Wahlberg or anyone else again. Fortunately for the actress, she's also demonstrated her range by appearing in a number of indie movies over the years.
Nicola Peltz has also made a name for herself in indie features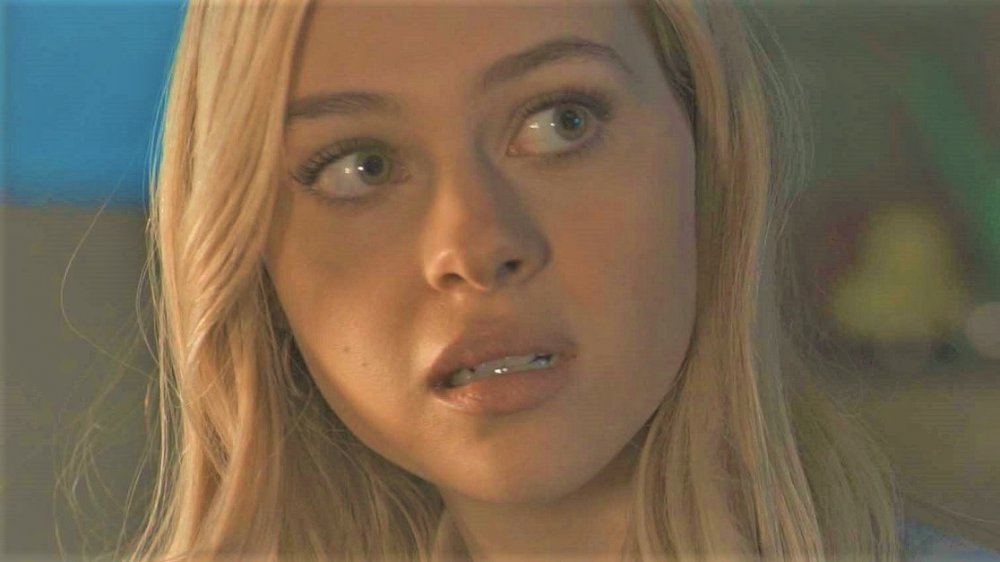 Elevation Pictures
Peltz demonstrated her indie leanings early in her career, following up The Last Airbender with writer-director Jesse Wolfe's drama Eye of the Hurricane in 2012. Even as she was enjoying blockbuster success with Transformers: Age of Extinction in 2014, she was popping up in the small drama flick Affluenza opposite Steve Guttenberg. And in 2016, she starred in the indie comedy Youth in Oregon, sharing the screen with such legends as Frank Langella, Billy Crudup, and Christina Applegate.
More recently, she's taken on some pretty meaty roles in flicks like the 2018 indie crime drama Back Roads, in which she starred as the eldest sister of a young man (Alex Pettyfer, who also directed) who finds himself caring for his three siblings after their mother (Juliette Lewis) goes to prison for murdering their father. The weighty, atmospheric film was well-received by critics, and Peltz demonstrated remarkable range in taking on the role of an extremely troubled young woman scarred by her family's tragic dynamic.
That same year, she appeared in the supernatural horror flick Our House, as the girlfriend of a young man (Thomas Mann, Kong: Skull Island) who inadvertently attracts the attention of restless spirits while experimenting with a wireless power source of his own invention. The film received mixed-to-positive reviews, and a sure-footed performance from Peltz proved once again that the actress is comfortable working in virtually any genre.
Most recently, she appeared in the  2019 time loop drama The Obituary of Tunde Johnson opposite Steven Silver (13 Reasons Why), a film that bears more than a surface similarity to the Twilight Zone reboot episode "Replay." The actress certainly appears to be picking up steam — which means, of course, that she has more intriguing projects on the horizon.
What's next for Nicola Peltz?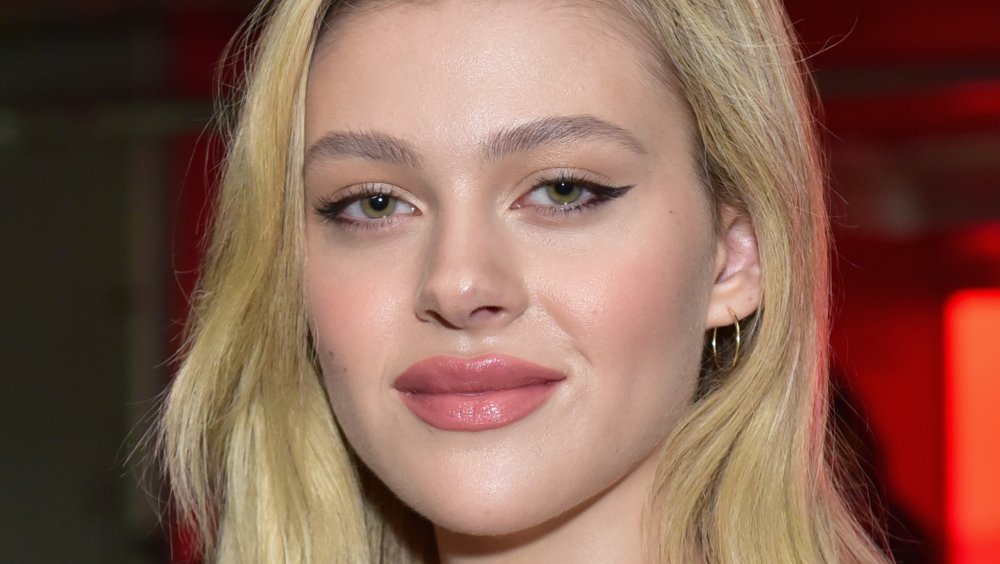 Sean Zanni/Getty Images
It certainly seems like the sky is the limit for Nicola Peltz, both personally and professionally. The actress enjoys a robust dating life; within the last few years, she's been linked with such stars as Canadian pop icon Justin Bieber and model and actor Anwar Hadid, the younger brother of fashion icons Gigi and Bella Hadid. 
As for her professional life, her next project appears to be a film called Above the Line, which has been described by The Cinemaholic as "a dark heist comedy." Starring comic greats like Thomas Middleditch, Cedric the Entertainer, and Taryn Manning — better known as Pennsatucky from Orange is the New Black — not much else is known about this film just yet.
It's safe to say that Nicola Peltz has come a long way from her Last Airbender days — but even back then, it was obvious that she was a talent to watch. We can't wait to see what lies ahead for the young actress as she continues to build her interesting and varied filmography.