Things Fans Want To See In The Arrowverse Post-Crisis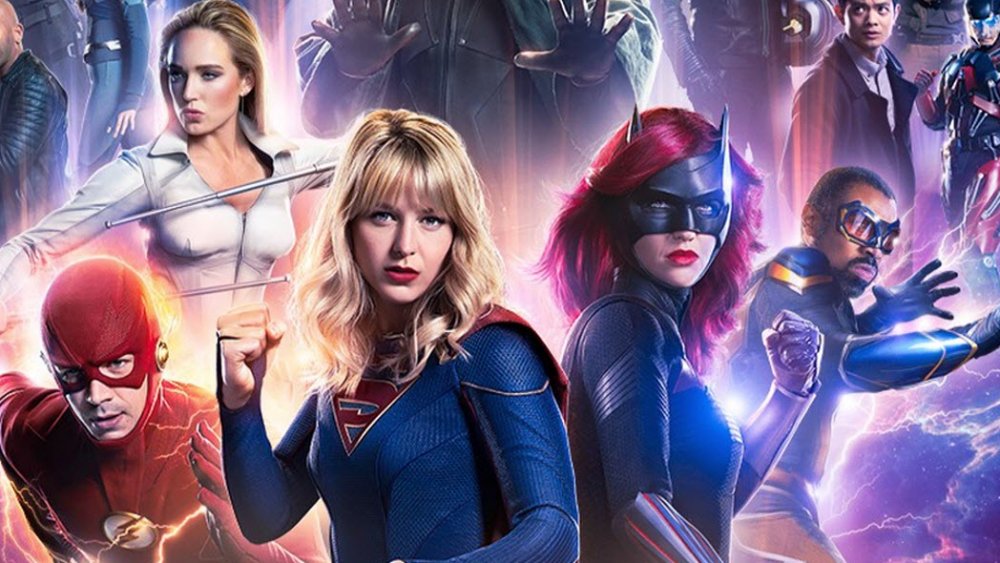 Crisis on Infinite Earths is over, and the CW's Arrowverse is a changed place. Arrow concluded its run after Oliver Queen's (Stephen Amell) death and his reunion with Felicity Smoak (Emily Bett Rickards) in the afterlife. Instead of heroes existing on parallel worlds, the champions of The Flash, Legends of Tomorrow, Batwoman, Black Lightning, and Supergirl all share space on Earth-Prime.
The aftermath of Crisis marks a new beginning for the Arrowverse, particularly in light of its heroes being part of the same world. It not only opens up new storytelling opportunities, but it creates new expectations. Crisis was a triumphant undertaking and a more-than-worthy tribute to the comic book event upon which it was based. One of the results of its success is that fans are going to want more out of the Arrowverse. 
Those of us who have been watching the Arrowverse for years are thrilled at how the shows have grown closer to the comics, and we want more. We want more heroes, more villains, and we want something the creators have excelled at since the beginning — steadily making the CW's shared superhero narrative seem more and more real with each passing episode. For more specifics, keep reading for things fans want in the Arrowverse post-Crisis.
John Diggle, Green Lantern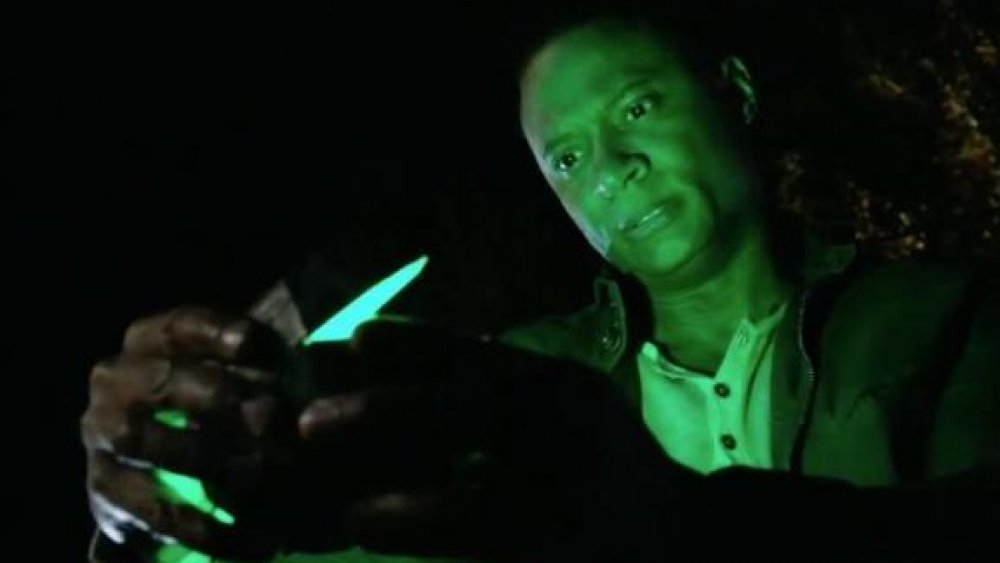 For years, some Arrow fans have been hoping it would eventually come to pass that John Diggle (David Ramsey) would become the Arrowverse's first Green Lantern — as a nod both to the African American Green Lantern John Stewart and the Green Arrow/Green Lantern partnership of the comics. The Arrowverse has referenced the idea before, including in 2018's Elseworlds crossover when the Flash of Earth-90, played by John Wesley Shipp, sees John Diggle and believes he is Green Lantern.
Doubtlessly inspiring cheers from fans all over, the Arrow series finale "Fadeout" does not forget Diggle's potential as a space-faring adventurer. Toward the end of "Fadeout," Diggle is on his way to Metropolis when he comes across a meteor crash. Among the debris is a box containing something emitting a green light.
Will John Diggle appear as Green Lantern in the Arrowverse? Probably not right away. Producer Marc Guggenheim said an agreement with DC Entertainment allowed for the scene to unfold in the Arrow finale, but only because it was kept vague — neither the ring nor the costume is shown. It seems likely this is related to other non-CW Green Lantern projects, like the planned Green Lantern Corps film and the upcoming HBO Max Green Lantern series. But considering how many fans have been waiting for Diggle to become a bona fide Green Lantern, there's clearly some motivation for Guggenheim to keep pushing for the green (no pun intended) light. 
More Hall of Justice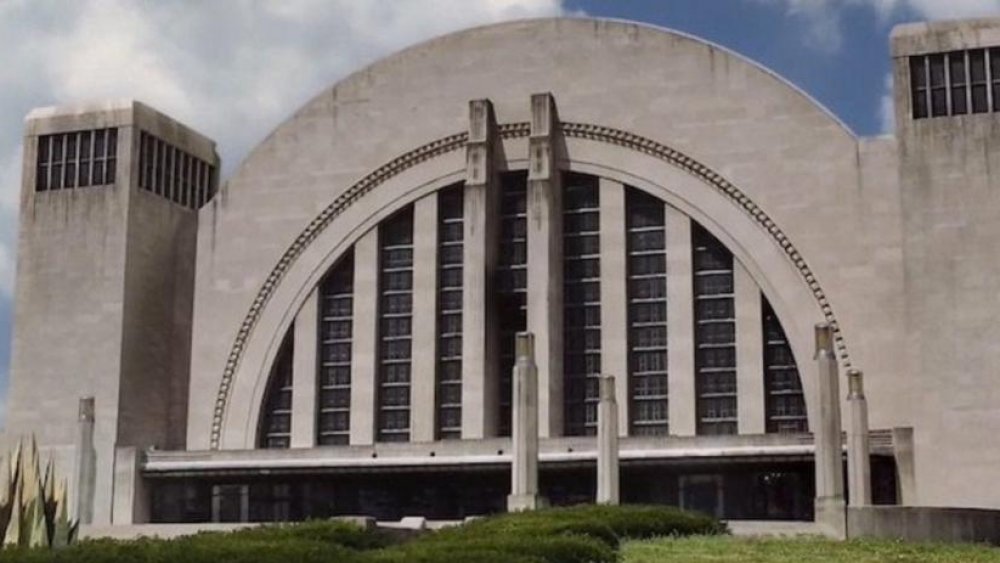 The Hall of Justice originates in the '70s Superfriends cartoon, though in the recent 2016 DC Comics relaunch Rebirth, the Hall becomes the comic book home of the Justice League. As of the final chapter of CW's Crisis on Infinite Earths, the Hall officially becomes a hero HQ in the Arrowverse, having first been seen as a former S.T.A.R. Labs hangar in the 2016 crossover Invasion! With all the heroes living on the same Earth, they come together at the end of Crisis to discuss the place's potential as a base of operations, and to admire the spiffy new conference table.
Now that the Hall of Justice is the home to CW's Justice League, fans are going to want to see it more. Of course, they'll also want to see more in the Hall. At the end of Crisis we don't see much beyond the hangar and a brief shot at the end with some containers. If this is going to be a legit superhero team headquarters, the place is going to need a room with nothing but banks of monitors displaying current threats (otherwise how is anyone going to have "monitor duty?"). They'll probably want a cool trophy room with magical artifacts won from villains. Maybe a Cosmic Treadmill for Barry Allen (Grant Gustin). A training room, a lab, a secret room for Batwoman (Ruby Rose) to keep tabs on how to kill the other heroes just in case she has to... the usual.
More Multiverse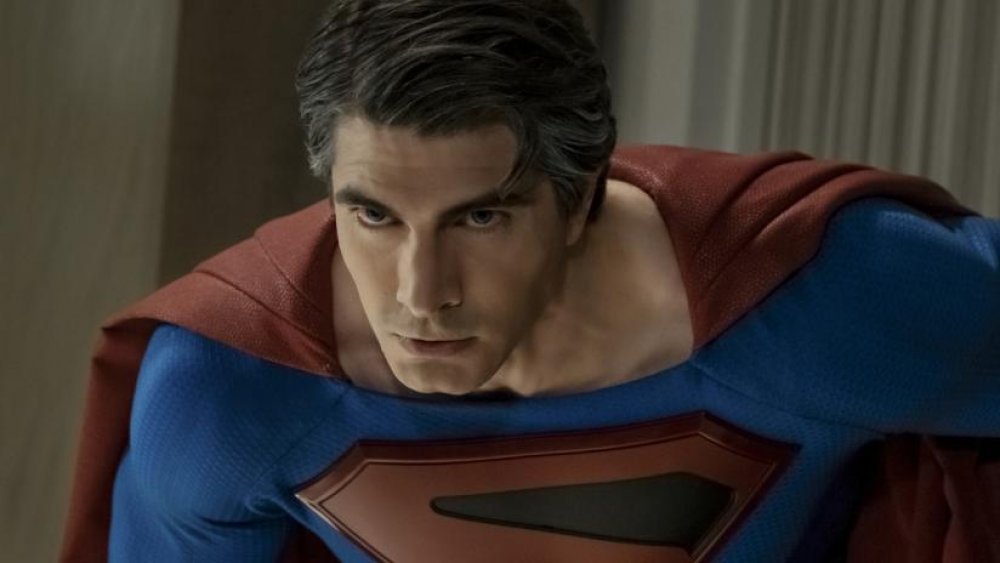 Just because all of the title heroes of the Arrowverse now share the same Earth, there's no reason fans would want less of the multiverse. Crisis on Infinite Earths showed how deep the creators were willing to dive into the source material to show parallel Earths inspired by beloved comic book stories like Kingdom Come and The Dark Knight Returns. There are plenty of other great DC Comics stories left that are deserving of similar on-screen treatment. 
And there's no reason to think the multiverse won't continue to play a large role within the Arrowverse. In particular, the multiverse frequently factors into Flash stories, as Barry Allen regularly travels to alternate Earths. Each season of the show introduces at least one multiverse counterpart of Harrison Wells (Tom Cavanagh). Heck, on The Flash jumping between parallel timelines is so commonplace that Team Flash veterans like Cisco Ramon (Carlos Valdes) and Wally West (Keiynan Lonsdale) have actually dated people living on different Earths. 
No, it doesn't seem likely the multiverse will ever disappear from the Arrowverse. The only question is what corners of it we'll return to, and which new ones will be revealed. 
More Lex Luthor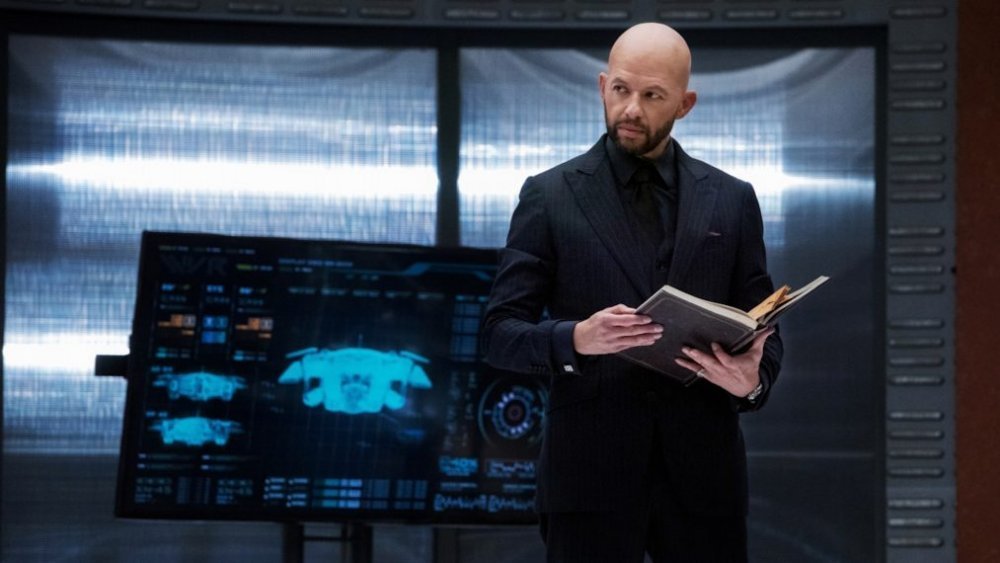 No one would've guessed decades ago when Jon Cryer played Lex Luthor's annoying nephew Lenny in the awful Superman IV: The Quest for Peace that the actor would later graduate to become Superman's arch-nemesis. He plays the genius villain in a few episodes at the end of Supergirl's fourth season and while he dies in that season's finale, he's resurrected in Crisis on Infinite Earths. 
As part of the newly-restored multiverse and its Earth-Prime, Lex Luthor gets a clean slate. In the final chapter of Crisis, the heroes discover that not only is Luthor treated like a beloved philanthropist by most of Earth-Prime's people, he's the founder of the new timeline's D.E.O. for whom everyone on Team Supergirl is either an employee or a trusted ally. 
Cryer has been an unquestionable hit as DC's most famous mastermind. Fans want more of him, and fans are going to get more of him. Not only is Cryer reprising the role in Season 5 of Supergirl, but the upcoming Arrowverse series Superman & Lois — starring Tyler Hoechlin as the Man of Steel and Elizabeth Tulloch as intrepid reporter Lois Lane — offers another obvious opportunity for Cryer's Luthor. Cryer told IGN in January 2020 he has no idea if he'll appear on Superman & Lois and that "nobody has said a word" to him about it. But come on — it's a Superman show. It needs a Lex.  
Arrow's supporting cast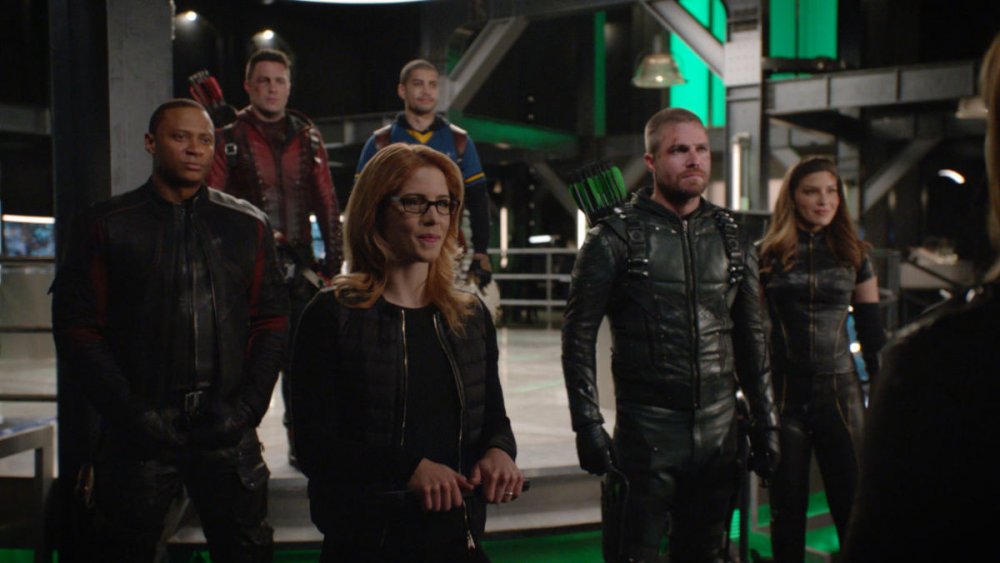 Arrow concluded shortly after the end of Crisis on Infinite Earths with "Fadeout," and along with the series fans said tearful goodbyes to Oliver Queen and Felicity Smoak. But as beloved as they were, Oliver and Felicity are far from the only members of Team Arrow. The series introduced fans to lots of heroes, so even if we're not meant to see Oliver or Felicity again, what about the rest of Arrow's found family?
We know that at least a few Arrow alumni will have a new home. In September 2019 Variety reported that Mia Smoak (Katherine McNamara), Laurel Lance (Katie Cassidy), and Dinah Drake (Juliana Harkavay) would return for a series that would replace Arrow, and the following month the title of Green Arrow and the Canaries was revealed, with Mia taking up the name her father made famous. It's possible Rick Gonzalez will reprise his role as Rene Ramirez. The series is set in the year 2040. In previous Arrow depictions of a similar future timeline Rene was Mayor of the Glades, and in the Arrow series finale Rene announces he's going to run for Star City mayor. 
As for the rest of Team Arrow, we don't know a lot, but anything's possible. We've already seen John Diggle guest star on The Flash since the Arrow finale. And it's noteworthy that one of the post-Crisis changes revealed in "Fadeout" is the restoration of Rory Regan's (Joe Dinicol) Ragman abilities. 
Batman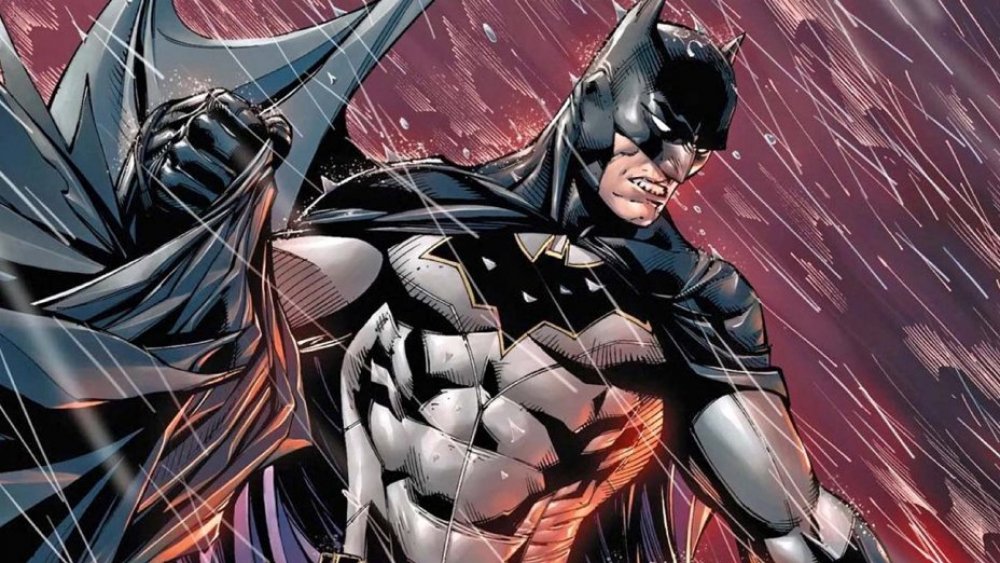 The biggest, most glaring absence in the Arrowverse is Batman. We've got his cousin Kate as Batwoman, we've got Gotham City, but — with the exception of fan-favorite voice actor Kevin Conroy's brief appearance as an older, physically and spiritually broken Bruce Wayne in Crisis — the Dark Knight himself is a still a no-show. In the Batwoman series premiere we learn that both Bruce Wayne and Batman have been M.I.A. for three years (and somehow few people in Gotham seem to connect the dots), which opens the door for Kate to take ownership of his gadgets, an altered version of his suit, his tech-savvy sidekick Luke Fox (Camrus Johnson), and his quest for justice. 
Will we eventually see Batman in the Hall of Justice with the Arrowverse's other heroes? Probably not anytime soon. Warner Bros. has thus far deemed Batman off-limits in the Arrowverse, but there is hope. Before 2018's Elseworlds crossover, Arrowverse writers couldn't even have their characters say "Batman" or "Gotham City," but those restrictions got loosened — helping to pave the way for the history-making Batwoman. And Crisis gives us a version of the Dark Knight, even if he's from an alternate reality and dies in the same episode in which he's introduced. Things in the entertainment world are tough to predict, but if the franchise continues in the same direction, then it may only be a matter of time before we find Batman in the Arrowverse crouching atop one of Gotham's 563,000 stone gargoyles.
More Arrowverse crossovers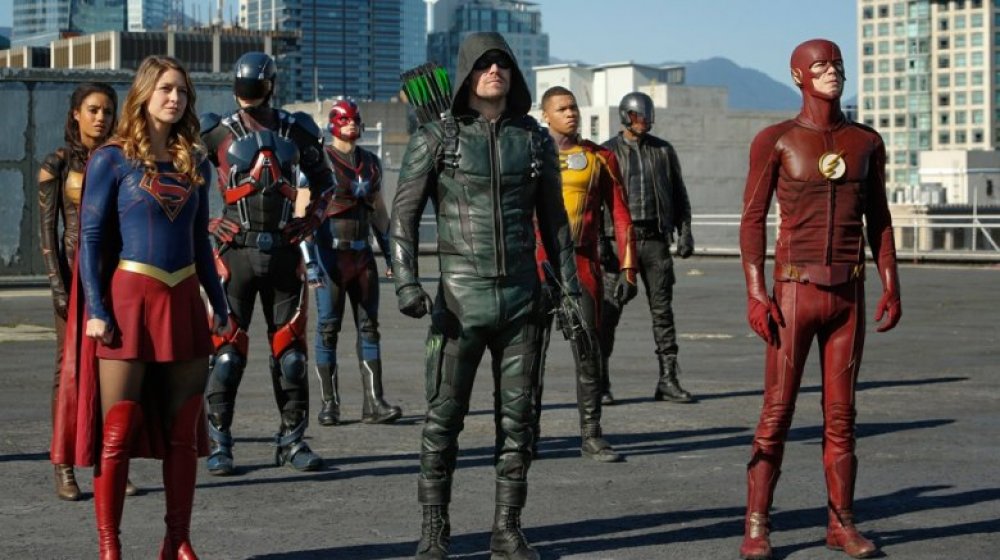 The Arrowverse keeps growing, and that growth has led to bigger and bigger crossovers. We don't think any reasonable fans are expecting an event that will top Crisis any time soon. After all, Crisis was years in the making and the Arrowverse will need more years before anything close to its scope can happen again. 
But the interconnected nature of the Arrowverse is one of its best features, and fans should expect more crossovers and more than one per year. Keep in mind when we say "crossovers," we're not necessarily talking about large scope events like 2018's Elseworlds or 2016's Invasion! You don't need every single CW superhero in the same room for a crossover. We mean the Legends of Tomorrow showing up on a couple of episodes of Flash, the Flash in an episode of Black Lightning, etc. Nor are we just talking about guest appearances — the events of the respective series should have a larger impact on the other shows.
After all, if the series aren't going to interact more, then what was the point of merging them onto one Earth in Crisis? It was rarely a problem for the heroes to get together in previous crossovers even though they were on separate Earths. On The Flash they seem able to hop between parallel Earths faster than most of us could get an Uber. No, the real opportunity presented by Crisis is to make the connections between the narratives even stronger.
More crossovers with characters outside the CW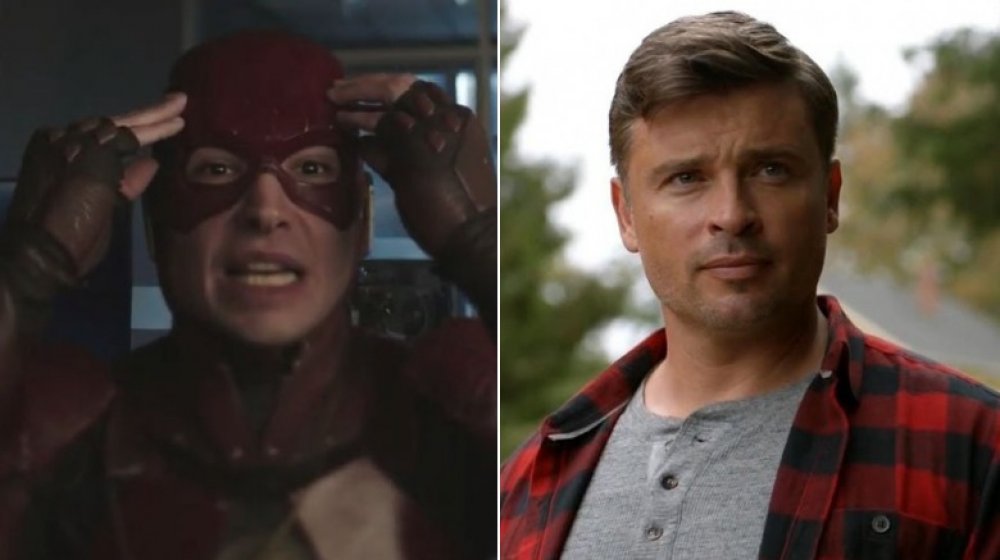 One of the best parts of Crisis was the gaggle of awesome cameos from actors reprising old (and in some cases current) roles in DC-inspired media outside the CW. In particular, Ezra Miller's appearance as the Flash from the DCEU films was a huge success.
One of the coolest things about the cameos is that a few actually gave a little progression to their various narratives. The Barry Allen of Earth-90 — who is the same version of the character from the short-lived '90s Flash show — finally gets a conclusion to his story. In his final moments, we hear the earlier Flash series' theme and we're shown a scene from the older show with Allen talking to his love interest Tina McGee (Amanda Pays). We also got to revisit the world of Smallville, where we learn that Clark Kent (Tom Welling) has given up his powers for a normal life, much to the annoyance of Cryer's Lex Luthor. 
With the CW giving fans a delicious taste of old shows and movies, the fans are probably going to want more. Smallville and the '90s Flash are hardly the only DC-inspired properties that ended with unanswered questions. Syfy's Krypton, for one, ended with more loose threads than Ragman's wardrobe, and DC Universe's Swamp Thing hardly even had a chance. Not to mention all the tempting opportunities to feature DCEU characters or more substantial crossovers with ongoing series like Titans, Doom Patrol, or the upcoming Stargirl.
Ryan Choi as the Atom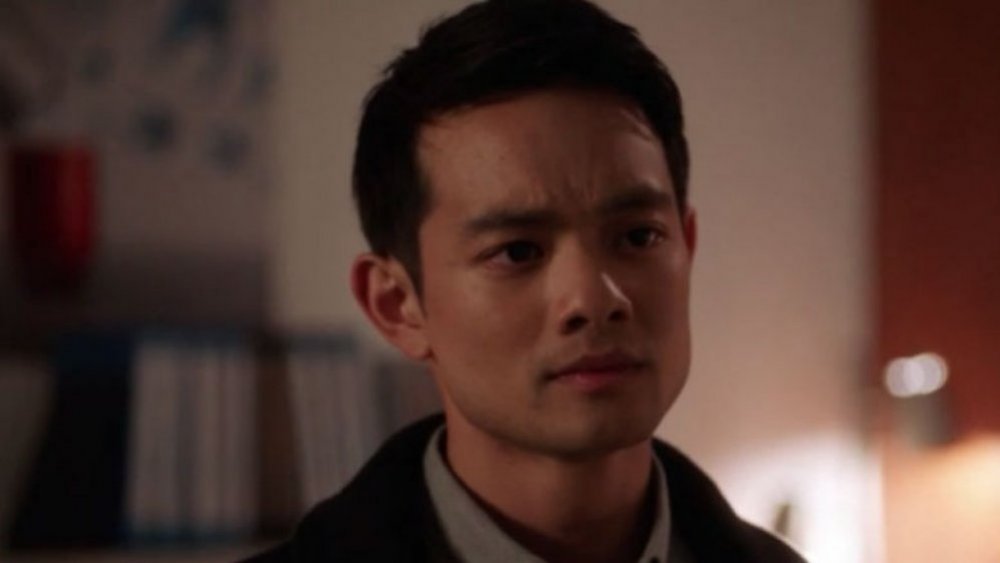 In Crisis Part Three we meet the Arrowverse's version of Ryan Choi (Osric Chau). In the comics, Choi replaces Ray Palmer for a time as the shrinking hero Atom. Choi enjoyed his own short-lived ongoing comic book series and was a regular in the 2017-18 Justice League of America comic alongside nontraditional Leaguers like Killer Frost and the bounty hunter Lobo.
While the Arrowverse version isn't a superhero by the end of Crisis, the potential's clearly there. He's familiar with the work of the original Atom, Ray Palmer (Brandon Routh). Before the heroes' final confrontation with the Anti-Monitor (LaMonica Garrett), it's Choi who comes up with the plan to defeat the villain by shrinking him infinitely. 
It isn't clear yet whether or not we'll see Choi as another version of the Atom, but it would seem strange to introduce the character so prominently without the potential for more. It wouldn't be the first time an Arrowverse hero was introduced as an "Average Joe," taking a while to become "super." The same could be said of Ray Palmer's introduction on Arrow, and even Barry Allen's. Some might argue that having two Atoms would be redundant, but that doesn't have to be the case. After all, Barry Allen is hardly the only heroic speedster on any given season of The Flash. Not to mention that there's no reason Choi couldn't be a shrinking hero on a series other than Legends of Tomorrow, where Ray Palmer hangs his hat. 
Oliver Queen's return to the Arrowverse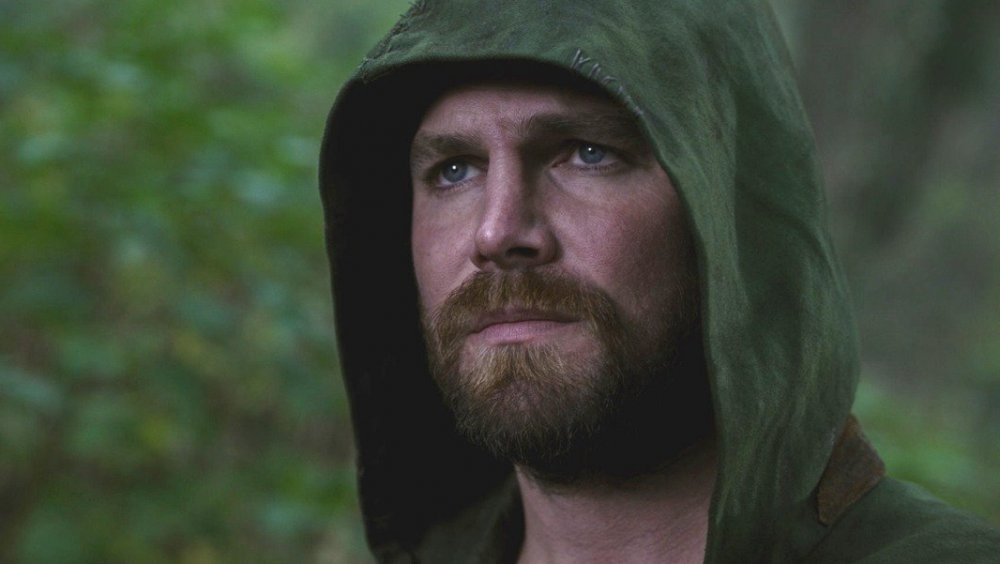 Yep, we know — he's dead. In fact, in Crisis he dies twice. Still, we're talking about what fans want — not necessarily what they'll get — and fans want Stephen Amell back as Oliver Queen.
Narratively speaking, the door's definitely open. This is a superhero world, and in a superhero world death is only as permanent as the various storytellers allow it to be. Before his second death, Oliver becomes host to the Spectre. In the comics, the Spectre is one of DC's most powerful heroes, and the literal wrath of God. It isn't enough to save Oliver in his battle with the Anti-Monitor, but it opens plenty of magical resurrection possibilities. 
There's another reason we could expect Queen's return. Stephen Amell's emotional announcement that he was ending his time as Oliver Queen seemed pretty final. But in the wake of Crisis, Amell was reportedly unhappy with his character's farewell. Speaking on the Inside of You podcast (via Digital Spy), Amell talked about how the demands of Crisis meant during death scenes he usually wasn't actually talking to another actor, but instead "was laying on a gurney trying to deliver his lines to something other than a f***ing tennis ball." Amell felt strongly that this "is just not an acceptable way of creating the best product."
Considering this, it's tempting to wonder if Amell would be willing to return if a situation arises that allows for a more satisfying conclusion to Oliver's story. 
Gleek, in the flesh this time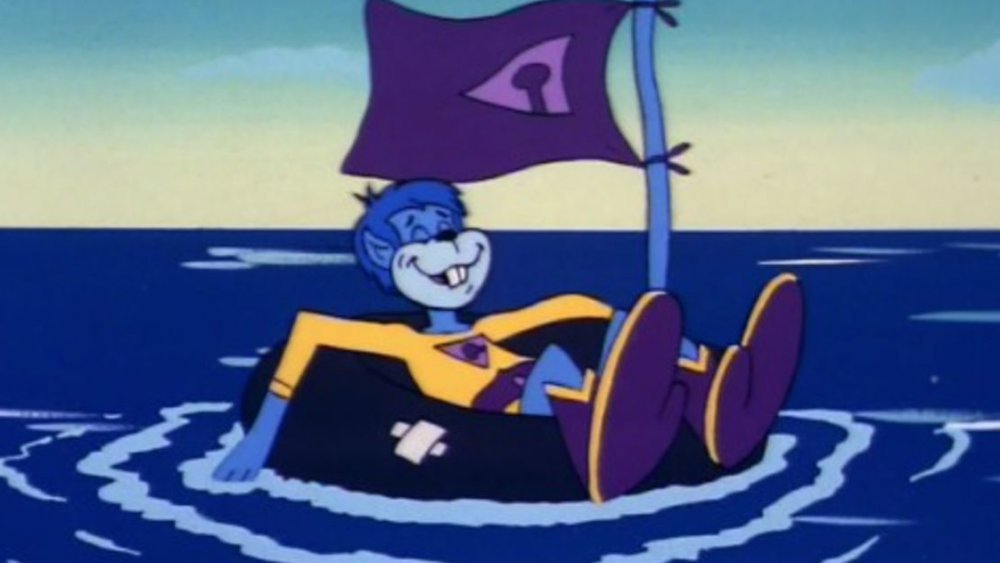 Even in its final moments, Crisis wasn't done with its cameos. Before we leave the Hall of Justice, the heroes hear a strange squeaking sound, and we find a storage room where a cage marked "GLEEK" has been opened. Any loyal Superfriends fan knew exactly who was being heard — the cartoon space monkey from the '70s animated series who was pet to the Wonder Twins, Zan and Jayna. Like Gleek, the Wonder Twins were introduced in Superfriends and wouldn't become part of DC Comics canon until 1995's Extreme Justice #9. 
Gleek's escape from the Hall of Justice is probably not the most pressing story thread in the Arrowverse, but you can't just tease us with Gleek and then do nothing with him. Perhaps the most obvious home for Gleek would be Supergirl. Gleek is an alien monkey and Supergirl not only goes cosmic more often than the other Arrowverse series, but regularly deals with the notion of aliens living openly on Earth.  
His presence in the Arrowverse brings up an obvious question — if we have a Gleek, do we have the Wonder Twins too? Are we going to finally see a live-action version of Zan turning into a bucket of water and Janya turning into an eagle; presumably so Janya can carry Zan... to a thirsty guy... on a cliff? We're not sure what else that would be useful for. But they do it, man. A lot.