Things only adults notice in the Teenage Mutant Ninja Turtles cartoon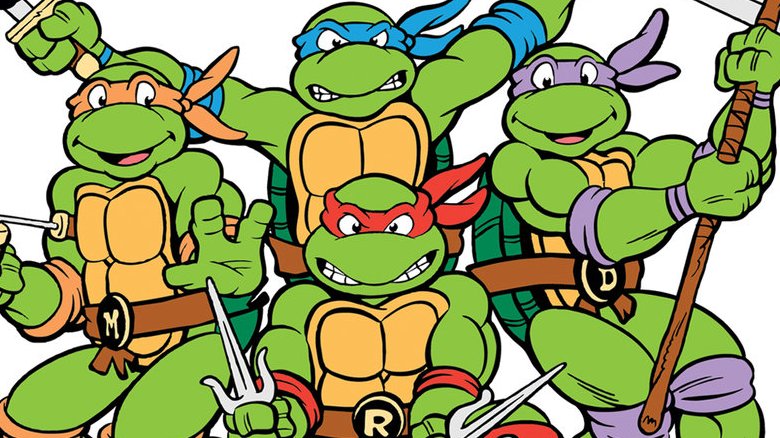 Teenage Mutant Ninja Turtles became a multimedia phenomenon by combining four things kids love: mutants, ninjas, teenagers, and turtles. Well, maybe "turtles" is a stretch, but you can't argue against the success of the high concept: Leonardo, Michelangelo, Raphael, and Donatello have become household names — and not just because of their Renaissance artist counterparts. Originally created by Kevin Eastman and Peter Laird as a black-and-white parody comic of popular superhero tropes, the Teenage Mutant Ninja Turtles have been adapted into everything from video games and LEGO sets to movies and cartoons.
While the lion's share of the credit for the surprisingly bankable characters must obviously go to Eastman and Laird, their first TV series — airing in syndication from 1987-1996 — also paved the way for generations of children to scream "Cowabunga!" and argue over who got to be Raphael and who was stuck being Leonardo. Still, when you go back to watch the original animated series, there are a lot of bizarre details that flew right over our heads as children. Here are the things that only adults will notice in the Teenage Mutant Ninja Turtles cartoon.