Ryan Reynolds Hilariously Crashes X-Men Cast Reunion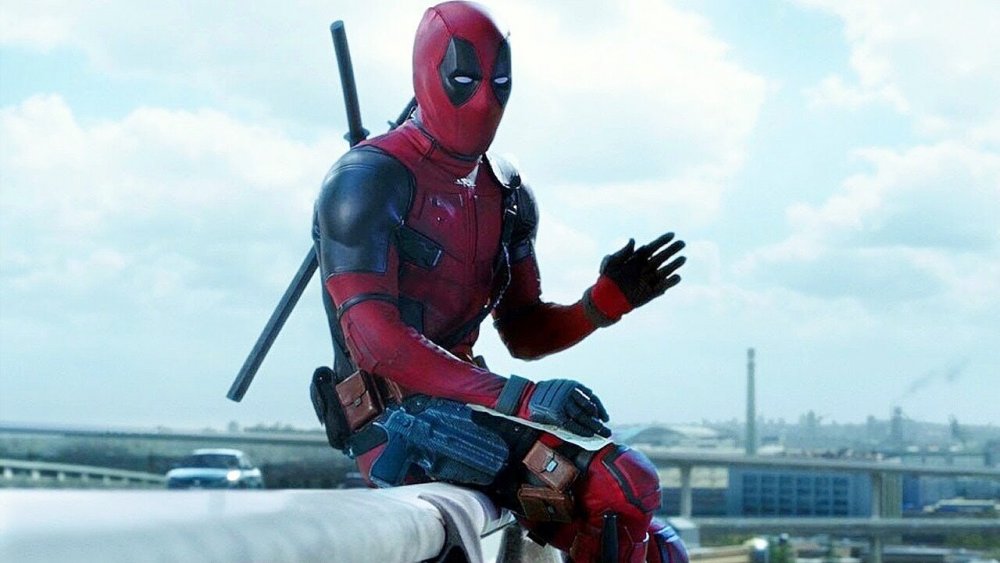 Fox/Disney
The X-Men have a wide variety of personalities on the team, but they're united in one respect: Their lack of respect for poor Deadpool.
The YouTube channel Global Citizen recently released a hilarious video in which the cast of the Fox-produced X-Men film series is enjoying a warm, chatty reunion via Zoom, only for it to come screeching to a halt when it's joined by Deadpool star Ryan Reynolds, who is just so psyched to be part of the gang. It's a really excellent bit of comedy on the part of everyone involved, particularly (in our opinion) original Jean Grey Famke Janssen, whose deadpan look of pure disgust when Reynolds joins the chat never breaks once throughout the entire bit.
We open on a title card reading, "Zoom in the not-too-distant past," as Hugh Jackman — who portrayed Wolverine in eight movies over nearly 20 years — is holding court with former co-stars Janssen, Halle Berry, Sir Patrick Stewart, and Ian McKellen (who is apparently muted and represented only by a picture of himself as Magneto). "Honestly, it's kind of surreal, you guys," Jackman says, "I can't believe it's been 20 years since the first X-Men movie." Stewart remarks on how Berry hardly seems to have aged, Berry gushes over the compliment, and Jackman comments on how Janssen is making him feel underdressed.  
Suddenly, Reynolds' smiling mug pops up on the screen. "Knock, knock!" he says, and everybody's faces just fall on the floor. "Whoa! So many stars!" Reynolds enthuses, as McKellen immediately disconnects; this is pretty much the most respectful treatment Reynolds is given for the rest of the bit.

All of Ryan Reynolds' fellow X-Men were just thrilled to see him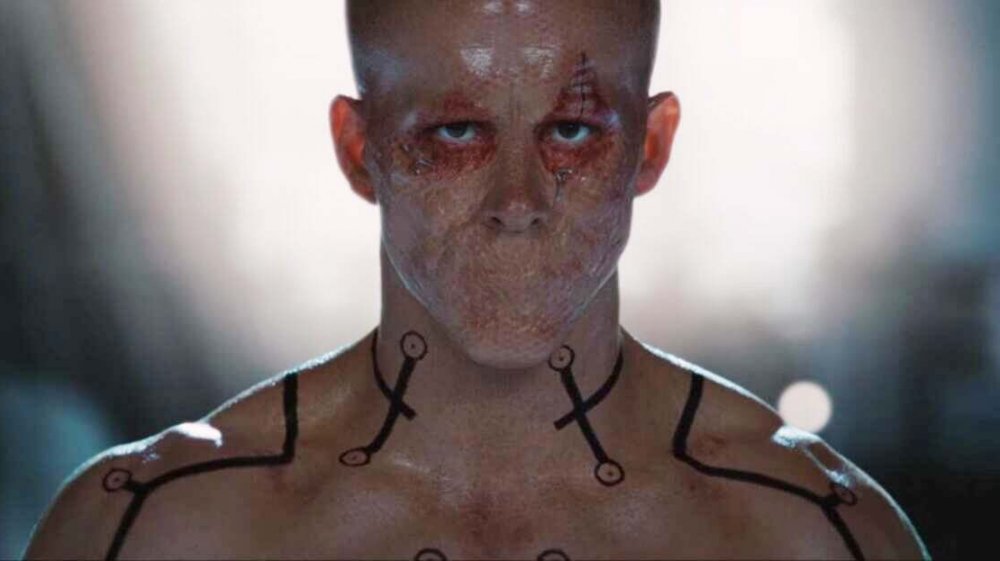 Fox/Disney
Jackman, a strained smile on his face, attempts to subtly suggest that his good buddy Reynolds is, well, kind of intruding. "Ryan, the cast and I were all just reminiscing about the movie that we were all in together," he says. Reynolds, utterly failing to take the hint, replies, "I hear you. I love that movie!" There are then five full seconds of awkward silence that seem more like about four hours.
"I hope it's okay if I join," Reynolds finally says. "I figure we were all in X-Men together." Berry immediately corrects him, saying, "X-Men Origins," as Stewart nods in agreement (For those keeping score at home, 2008's X-Men Origins: Wolverine, easily the most maligned film of the entire series, featured Reynolds as a version of Deadpool that was nothing like the one we all know and love).
"I actually invited a few others," Reynolds says cheerfully, as Sophie Turner (the Jean Grey of the earlier timeline which began with X-Men: First Class) and James McAvoy (the Charles Xavier of that timeline) pop in. As Reynolds enthuses over how both timelines are now represented, Turner deadpans, "Sorry, I actually thought this was a Game of Thrones reunion." Reynolds quickly begins to point out that Turner's GoT co-star Peter Dinklage was in an X-Men movie (he was, 2014's Days of Future Past), but Turner isn't listening, and she disconnects.
Everyone else quickly follows suit, excusing themselves by offering up reunions for all of their various franchises; Janssen and Berry are hooking up with the their fellow James Bond alumni, McAvoy is hosting the cast of Split, and Stewart has a Star Trek reunion to attend. Finally, Reynolds and Jackman are the only two left — until one more unexpected guest pops in to make it a proper X-Men Origins reunion.
Hey, Ryan: You can join our Zoom chat anytime. There are a lot fewer megastars, but we promise we'll be a lot nicer.