The Hysterical True Story That Inspired Dummy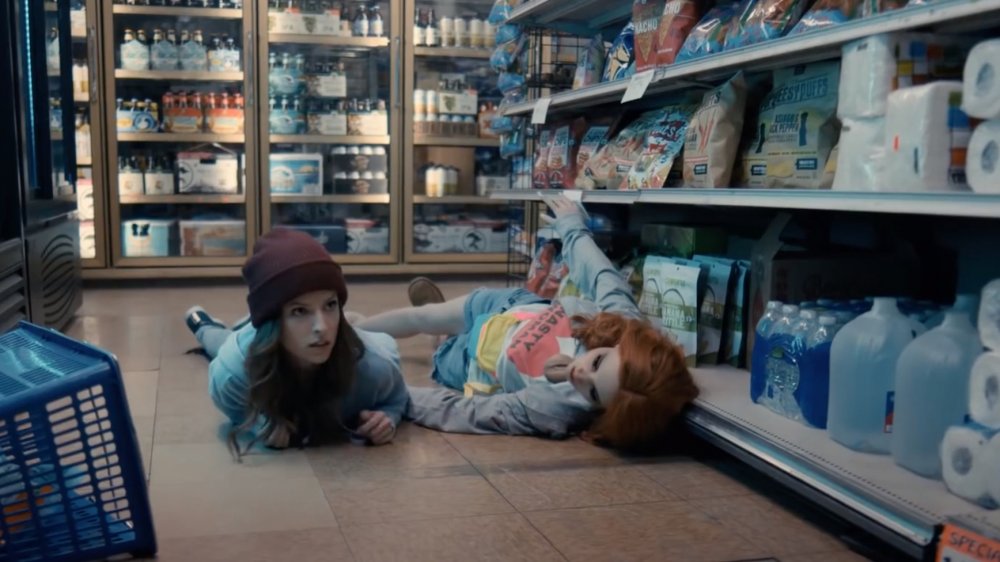 Quibi
This content was paid for by Quibi and created by Looper.
Quibi might be one of the newest streaming platforms to enter the television landscape, but since its April 2020 launch, it's already become home to some of the most original and exciting shows around — as well as the shortest, considering each Quibi episode clocks in at ten minutes or less. From a Punk'd reboot led by Chance the Rapper to a courtroom series called Chrissy's Court led by hilarious supermodel Chrissy Teigen to action-adventure films like Most Dangerous Game, Quibi has a little bit of everything.
One show in particular has proven to be the platform's most underrated comedy, and it's got the most, well, interesting premise you've probably heard of in a while. Led by Academy Award nominee Anna Kendrick and created by showrunner Cody Heller, Dummy is a daring new comedy about what happens when couples open up and get honest, and the incredibly weird results they can discover together.
On Dummy, Kendrick plays a fictionalized version of Heller, who discovers that her boyfriend Dan Harmon (played by Donal Logue on the show and based on the Community and Rick and Morty creator, who is Heller's real-life fiancé) has a "love doll." Though Kendrick's Cody is confused and even a little disturbed at first, the stakes change when she forms a relationship with the doll, Barbara (voiced and performed by Meredith Hagner). Here's the real story of streaming's quirkiest new show, and how Heller approached such a tricky subject with humor and grace.
The crazy real-life story behind Dummy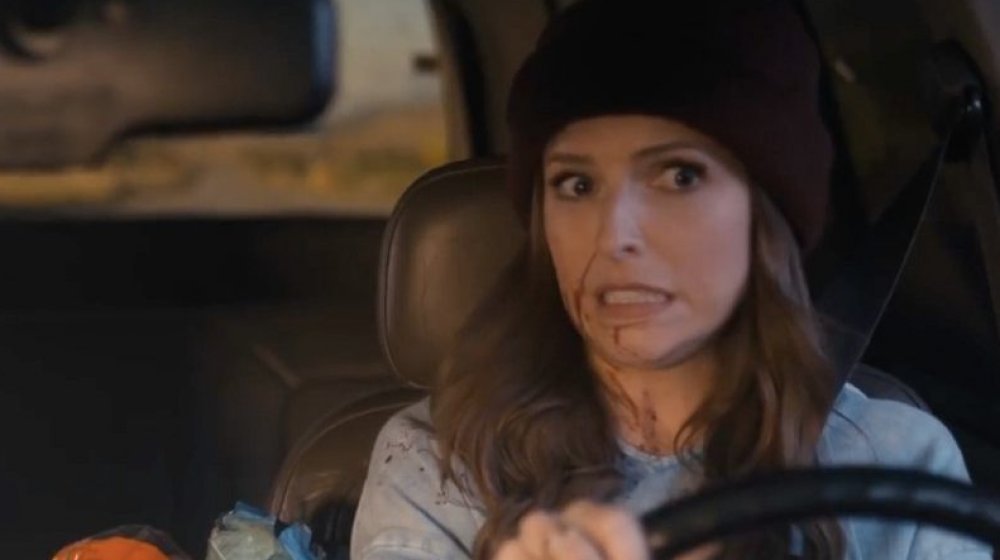 Quibi
According to an interview with The Daily Beast, Heller based the premise of Dummy entirely on her own life after learning that her then-boyfriend, Harmon, owned a similar doll. As Heller recalled, "I found myself thinking about her a lot. Whereas Dan saw it as an 'it' and an object, I saw her as a person. I found myself applying a personality to her, humanizing her, and feeling jealous, asking myself: Do I live up to her? Am I as pretty as her? What does she look like? What is she like? I became obsessed with this doll, and it was taking up a lot of my mental space."
Obviously, this connection was pretty strong, considering that Heller went on to create an entire show based around the idea of that real doll coming to life and becoming her friend. As it turns out, that's not the only personal story behind the show's doll. During an Instagram Live chat between Kendrick and Heller, Heller asked if everybody wanted to meet the "real Barbara," and panned over to her dog.
Apparently, when Kendrick discovered the two Barbaras, she was a bit confused: "At first, Cody told me she named the doll Barbara after Barbara Stanwyck, and then you told me that you had a dog named Barbara that you also named after Barbara Stanwyck, and I was like, isn't it creepy that you named the doll after your dog? Your beloved animal?" Heller clarified that yes, both the dog and the doll are named after classic Hollywood actress Stanwyck, but also that the dog and the doll are both her "conscience," and she talks to Barbara the dog "the same way [her character talks] to the doll in the show."
The real message of Dummy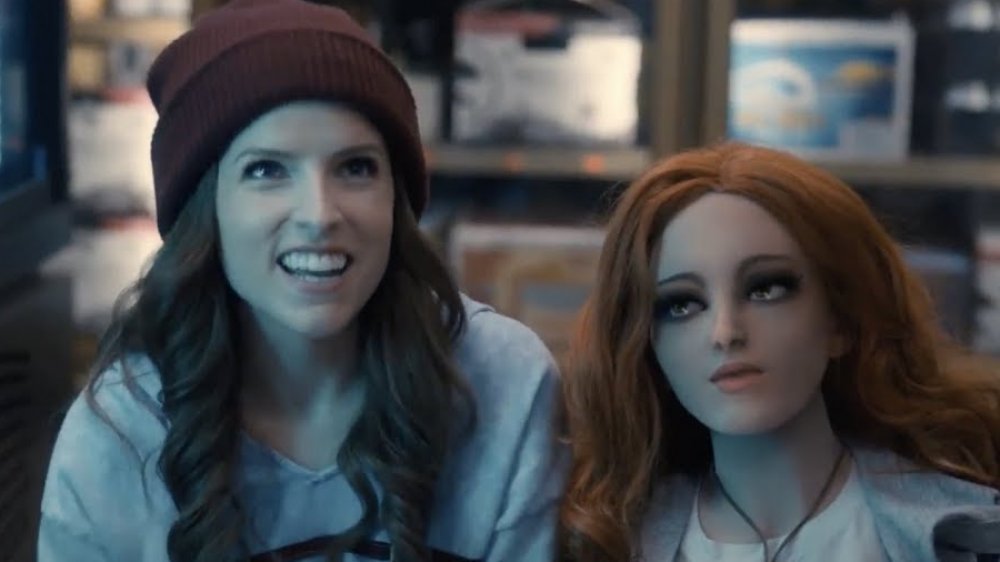 Quibi
Despite the fact that it's about a doll used for... specific purposes, Heller argues that Dummy is a feminist show. In an interview with TV Insider, Heller explained that the story isn't about the boyfriend character, Dan, at all. Rather, it's a story about two women — or at least, one woman and a doll. According to Heller, "It really is sort of a love story between [Cody and Barbara] and a buddy comedy and Dan is the means of them meeting, but he really goes into the background. Then it is this story about these two women navigating the world together."
Heller continued, "It is a lot about feminism and just what I struggle with with feminism and feeling like I'm not good enough about being a feminist and I'm not doing it right. There's a whole episode that's about trying to pass the Bechdel test. The title Dummy is not just referring to the doll."
Ultimately, as Heller says, Barbara is there to help Cody, not Dan: "I think of Barbara as being Cody's id. In the beginning, she's the voice that every woman has in their head when they look at themselves in the mirror that tells them they're not good enough or not pretty enough or not smart enough. Everybody, but particularly women, struggles with that inner critic, that harsh voice. Barbara is that in a lot of ways, but it's a comedy, so she's a fun version of that... As they get to know each other more and bond, it's, in a way, about falling in love with yourself and learning to communicate with yourself in a more healthy way. It's really about bonding with yourself."
If you're curious about Dummy, you can stream the series now on Quibi.