The Reason Anna Kendrick Struggled With The Doll On Dummy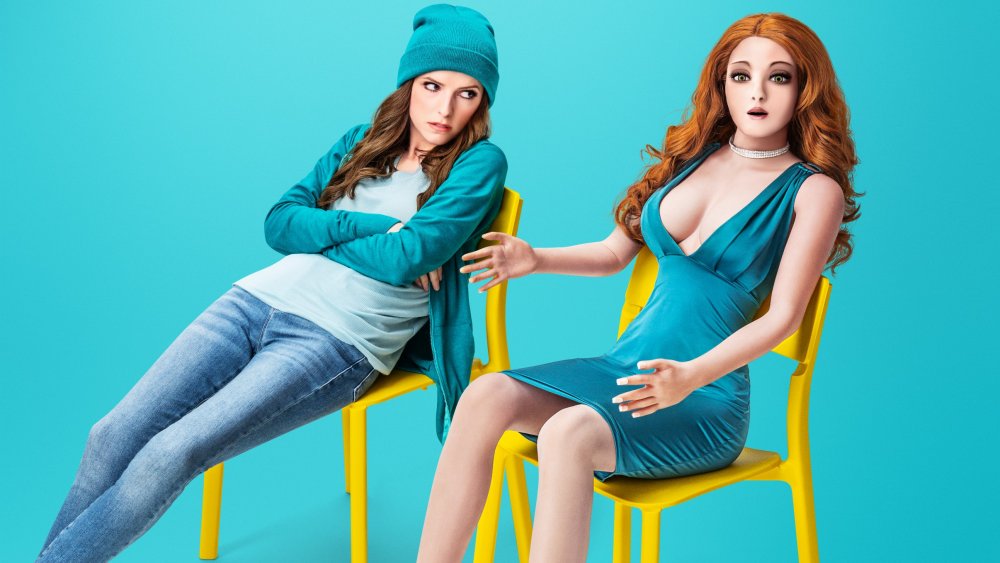 Quibi
Every Hollywood actor has their own treasure trove of stories about nightmare co-stars. Whether it's rude behavior that causes tension on set or unprofessional tardiness that holds up filming, anyone who stays in the business long enough is bound to have had some difficult colleagues. While speaking about her Quibi original series Dummy, Anna Kendrick opened up about her own challenging on-set experience with a co-star. This is not, however, your typical Hollywood horror story.
In Dummy, Kendrick plays a woman named Cody. One night, while at her boyfriend's house, Cody discovers he has another woman in his life. The catch? The woman in question is a full-sized love doll. At first, Cody is startled by the existence of the doll. When she actually sees it for herself, she gets even more freaked out when the doll begins speaking to her. Thus begins an odd-couple friendship for the ages as Cody and the doll, Barbara, get to know one another.
Barbara is voiced by actress Meredith Hagner, but the doll we see on screen is an actual love doll. During an Instagram Live chat about the show, Kendrick and Dummy's writer and creator Cody Heller opened up about how difficult it was filming with Kendrick's inanimate co-star.
The doll in Dummy was shockingly heavy and hard to handle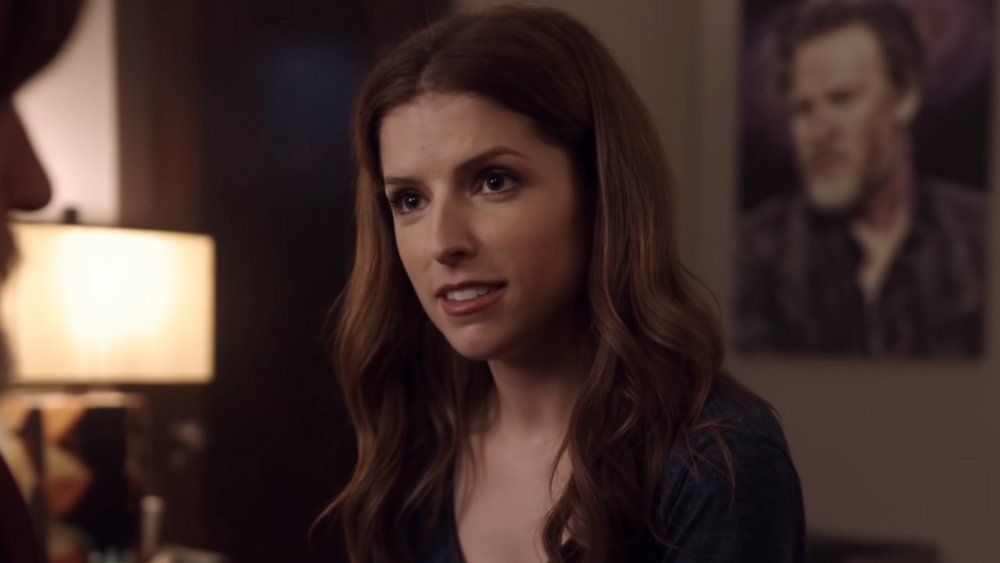 Quibi
On April 20, 2020, Kendrick and Heller appeared on Instagram Live to talk about Dummy. During their discussion, Kendrick shared that the two thought pulling off the central premise of the show would be a cinch: "When we started making this show, honestly Cody and I thought that it would be really easy to make a show where it's me acting against an inanimate object, and we just move the object around."
When they actually met the titular dummy, however, they realized it would be much harder than they imagined. The doll was extremely heavy and difficult to maneuver, something they discovered the first time they got together to rehearse. As Kendrick explained, "We tried to, like, move the ... doll around in our first rehearsal to see how it would work ... that was actually a moment where I was like, 'Oh, no.' It was a sinking feeling ... It's so heavy!"
Heller concurred, joking, "She was such a diva."
The pair lamented that every aspect of working with the doll was a challenge, including posing it, cleaning it, and even changing its costumes. Kendrick went on to give a shout out to anyone who has taken on the responsibility of owning a love doll, saying, "That is a level of commitment that ... I'm in awe."
While Heller was equally shocked by the doll's heft and impressed by those who can manage them, Barbara isn't the first love doll she's had in her life. Dummy is a work of fiction, but the writer has been very open about the fact that the premise for this Quibi original hits very close to home.
Dummy was inspired by real life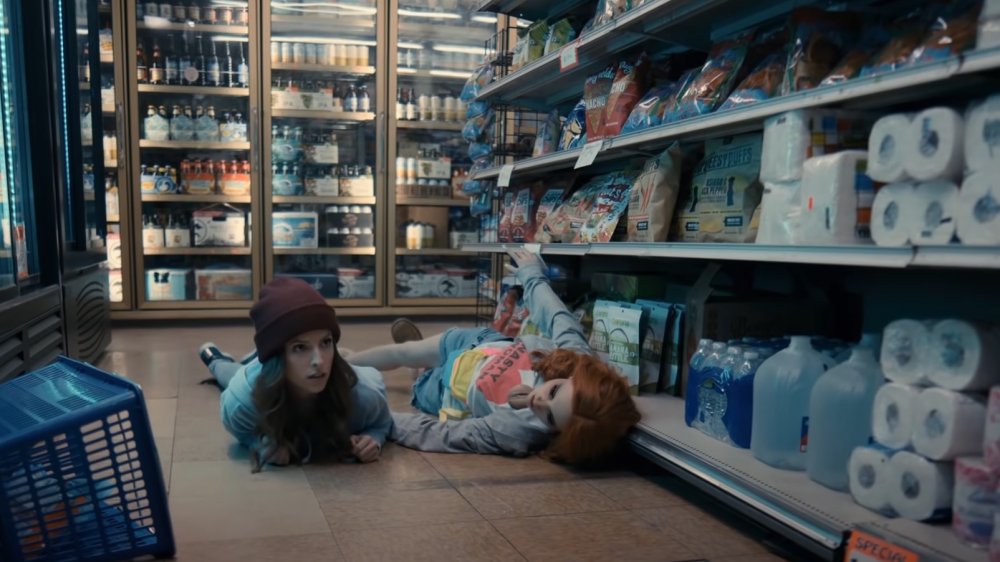 Quibi
While talking about Dummy, Heller has been open about the real-life inspiration behind the delightfully absurd plot. As it turns out, it's no coincidence that Kendrick's character is also named Cody. It's also not a fluke that the boyfriend character, Dan (Donal Logue), shares a name with Heller's fiancé, Dan Harmon, the creator of Community and co-creator of Rick and Morty.
Heller told MEAWW about mining her actual relationship for the show, saying, "My boyfriend at the time, he's now my fiancé, really did have a [love] doll ... It all merged in this creative way of me imagining that the ... doll came to life and that she became my writing partner. I took the things that were really happening in my real life and put them on the page. They say, write what you know."
Just because she was in proximity to a love doll, however, doesn't mean she ever had the kind of experience with it that might have helped her figure out how to work with one when it comes to filming a series. In the Instagram live chat, Heller clarified, "I didn't really hear her talking ... [I] never saw her."
Heller went on to say that although she formed a bit of an obsession with the doll, once she began working on the script, she no longer cared about seeing the doll on which the character of Barbara was based. Although it might have been helpful research considering the trouble the doll caused early on in Dummy's production, now that all ten segments are available on Quibi, it's clear that she and Kendrick were able to make it work with the difficult co-star.