The Underrated Comedy That's Taking Over Quibi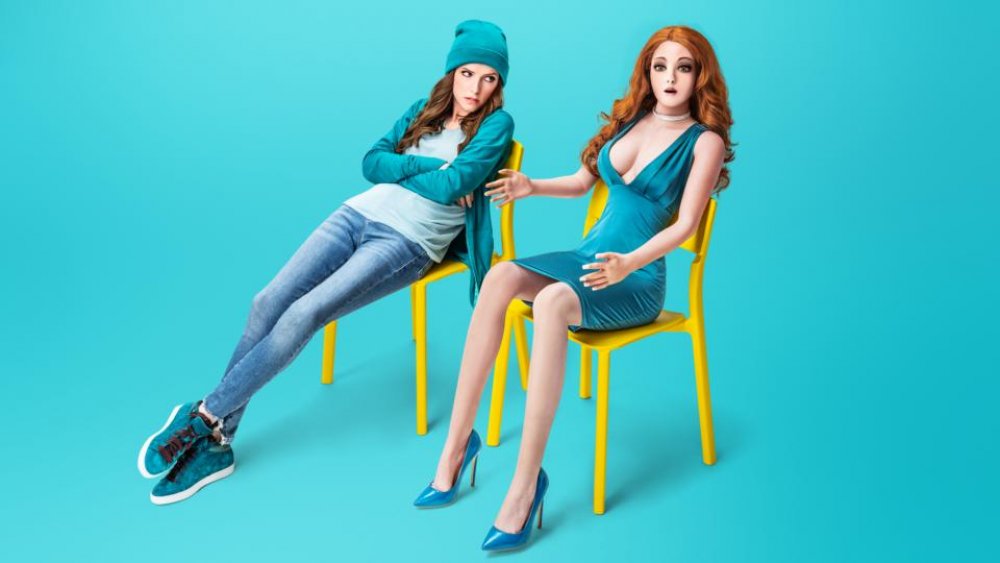 Quibi
Contains mild spoilers for Dummy
Ever since it launched in April 2020, Quibi has filled a very specific void in the vast streaming service landscape. By telling short stories meant to be viewed on a mobile device, Quibi is changing the game with a huge variety of bite sized — or "quick bite" — shows. From reality television to news to comedies to dramas, the streamer has pretty much any kind of content you're looking for — as long as you're looking for a much shorter viewing experience.
Between the psychological thriller The Stranger, the serialized action movie Most Dangerous Game, reality shows like a reboot of Punk'd led by Chance the Rapper and a courtroom series helmed by Chrissy Teigen, and familiar favorites like Reno 911! (which moved from its original home at Comedy Central), there is a ton of content to choose from on Quibi. However, one underrated comedy show is captivating audiences under the radar. 
If you want to be ahead of the curve when it comes to groundbreaking, edgy new comedies, you'll definitely want to check out Quibi's Dummy, starring Academy Award nominee Anna Kendrick as a woman stuck in a pretty awkward romantic situation. 
What's Dummy about?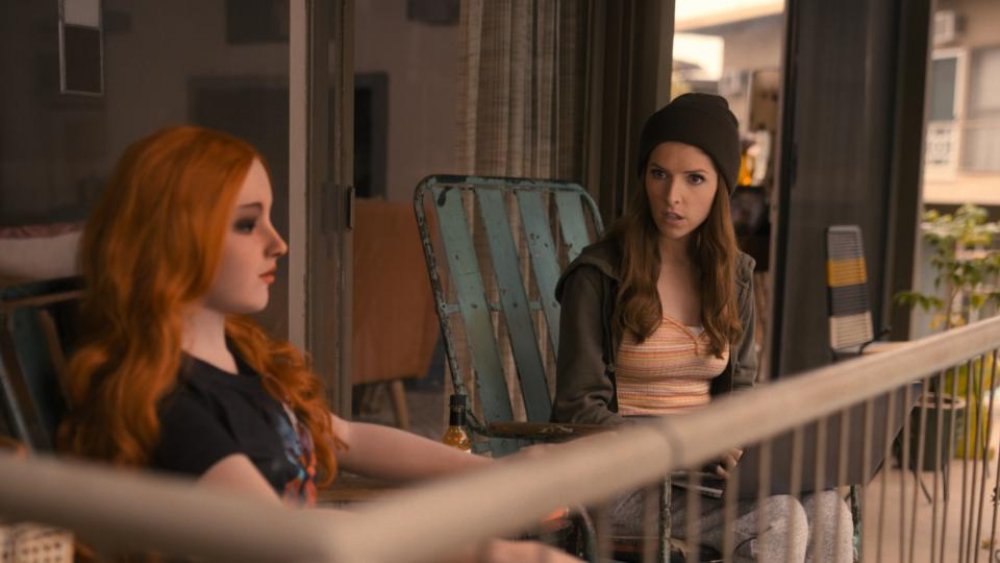 Quibi
The premise of Dummy seems pretty, well, "out there," but there's no denying that there's nothing else like it on television or streaming right now. Throughout the show's ten episodes, all of which have a run time of 10 minutes or less, Kendrick plays a loosely fictionalized version of showrunner Cody Heller, who makes an unsettling discovery about her boyfriend Dan Harmon (played by Donal Logue). If that name sounds familiar, that shouldn't surprise you; as the creator of shows like Community and Rick and Morty, Harmon has become famous for his work on the small screen over the years.
As the fictional Dan and Cody get to know each other, Dan reveals a surprising fact in the interest of remaining completely honest: He owns a "love doll." Though she's apprehensive at first, Cody not only learns to accept this particular quirk of Dan's, but she also embraces it. She even becomes friends with the doll, who has her own name: Barbara Himmelbaum-Harmon. Ultimately, it's revealed that Barbara can talk — throughout the show, she's voiced by comedic actress Meredith Hagner — and eventually, the real woman and the doll form a strange, intense bond that neither of them ever saw coming.
This might sound like an offbeat premise for a comedy to say the least, but thanks to the ridiculous real-life story from talented creators Heller and Harmon, it's also a salacious yet sensitive portrayal of a woman struggling with her own self-esteem issues while navigating a strange issue within her relationship.
The real-life story that inspired Dummy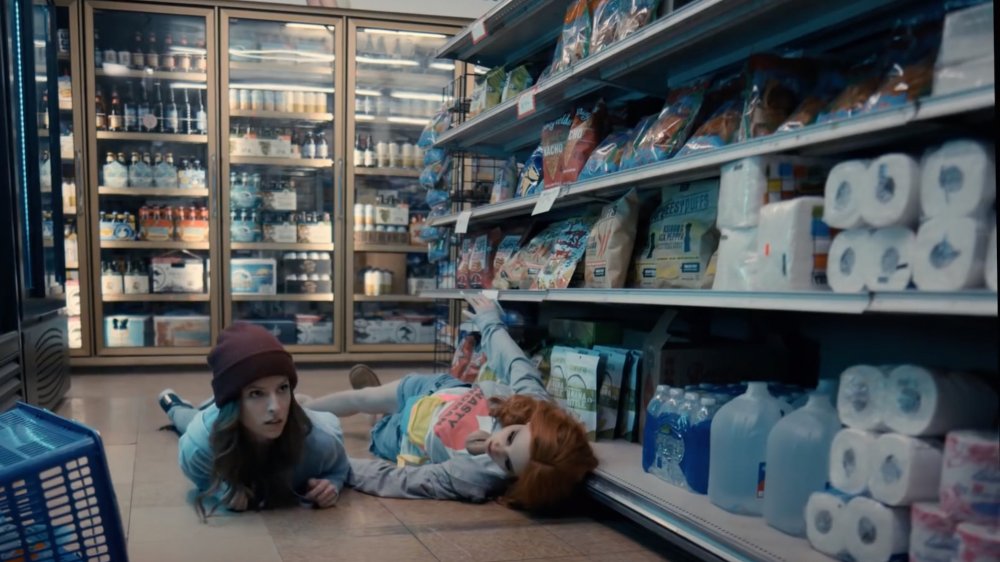 Quibi
It might be hard to imagine taking your partner's love doll in stride — much less creating a television show to put your relationship's issues on display — but according to Heller, it felt natural to turn this story into a script. As Heller told The Daily Beast in April 2020, shortly before Dummy premiered on Quibi, the emotions involved in discovering Harmon's real-life doll inspired her to write a spec script.
When Harmon first told Heller about the doll, she experienced a flood of feelings and even compared herself to the inanimate object, which she had trouble seeing as anything other than a human.
"I found myself thinking about her a lot. Whereas Dan saw it as an 'it' and an object, I saw her as a person. I found myself applying a personality to her, humanizing her, and feeling jealous, asking myself: Do I live up to her? Am I as pretty as her? What does she look like? What is she like?'" said Heller. "I became obsessed with this doll, and it was taking up a lot of my mental space." 
This all turned into Dummy, giving Heller an outlet to express these feelings. Initially, Heller was worried about showing the script to Harmon, but it worked out pretty well. Heller stated that she "gave it to him to read and he loved it, and was so supportive." 
As for the real doll, she met a different fate than Barbara does on Dummy. After she and Harmon got engaged, Heller detailed, he "had his assistant bring it to some garbage dump and get rid of it. So, she's in a garbage dump somewhere in a coffin-box." Even after everything, Heller is a little nostalgic for the doll, saying, "A part of me is going to miss her."
Dummy, along with plenty of other great new shows, is streaming on Quibi now.