The Real Reason Chance The Rapper Wanted To Host Punk'd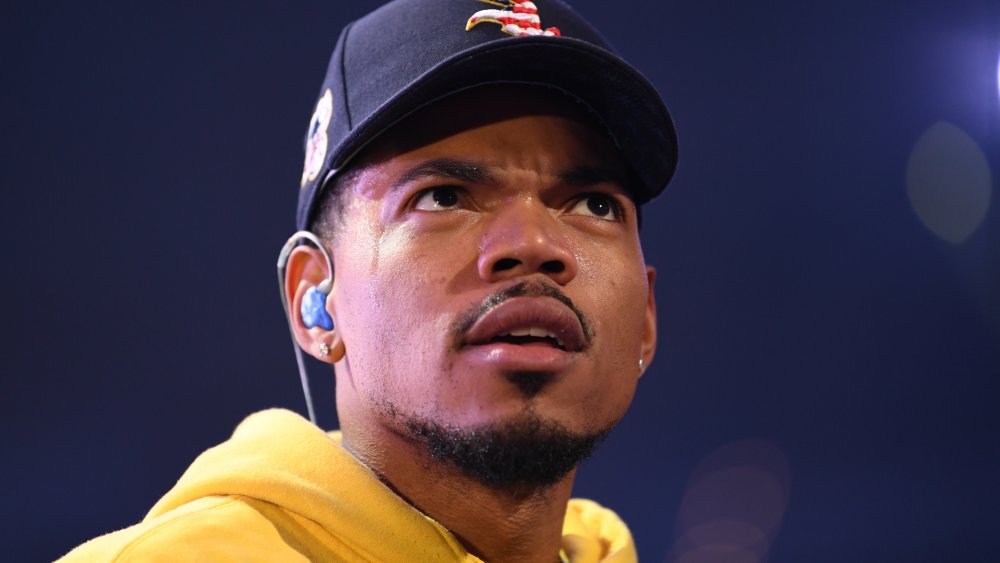 Denise Truscello/Getty Images
Shock television was all the rage back in the early 2000s, and MTV thrived in that environment. Complementing the network's still-frequent music video segments was a whole slew of original programs to fill in time. Most were reality TV shows that blurred the lines between fact and fiction, banking on a new kind of television production. Among them was Punk'd, a celebrity prank show created in 2003 by That 70's Show alum Ashton Kutcher and Jason Goldberg.
The premise of Punk'd was simple: Various actors, musicians, and other popular celebrities of the time were elaborately set up for all kinds of crazy situations, unaware that they were being pranked. Some famous moments include Frankie Muniz's custom Porsche being "stolen" and Hugh Jackman accidentally burning down a director's house with a faulty grill. No one was safe on Punk'd – and that was the exact thing that made the series so successful, with it running for eight seasons on MTV from 2003 to 2007. Two revivals subsequently aired in 2012 and 2015.
Now, years after the original Punk'd ended and people started using "punk'd" as a verb, the series is making another comeback on the new streaming platform Quibi. This time around, Chance the Rapper is filling Kutcher's shoes as host. This is no cause for concern, however, as the Grammy award-winning artist was a big fan of the original show and makes no bones about how happy he is to be in the driver's seat. Suffice to say, Punk'd is in very capable hands with its new host.
Chance was drawn to the humanity of his idols through Punk'd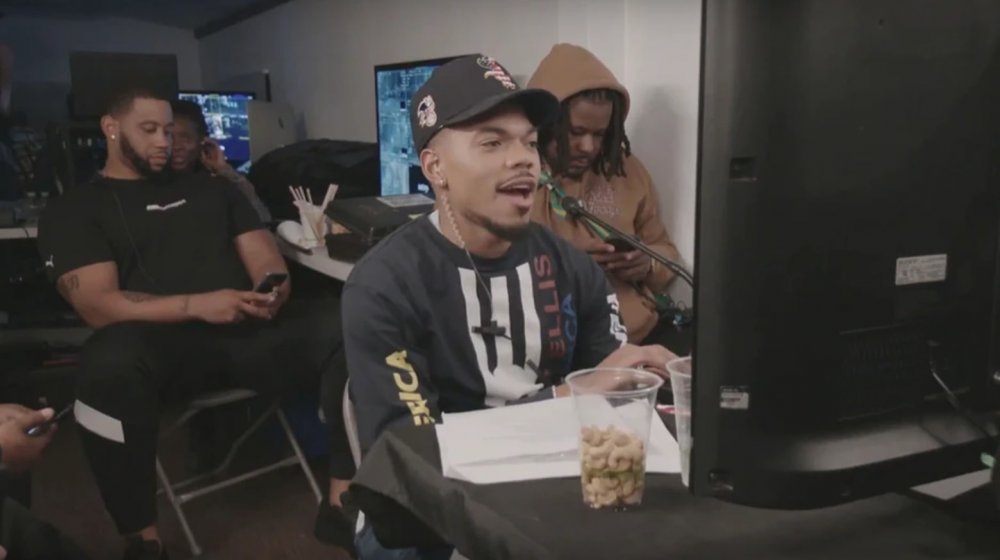 Quibi
In a recent interview with Entertainment Weekly, Chance discussed his time filming the Punk'd reboot and revealed why he was so excited to get the hosting job.
As Chance noted, the unique quality that Punk'd has is its ability to put famous people in spontaneous situations. There are no double takes or do-overs — basically everything that happens on camera is what gets shown on TV. That's what drew in so many viewers — including Chance himself, who cited the candidness of Punk'd as among his favorite things about the show. 
He told Entertainment Weekly that he loved watching the original Punk'd, with one of his favorite moments being the heated bit involving Kanye West on season 3, episode 8. That installment saw the rapper experience a video shoot shutdown and a fake Los Angeles Film Commission crew trying to seize the roll of film from him. Chance reflected on what it was like watching the moment go down on Punk'd back in the day: "It was just cool for me because that was the most human I had ever seen anybody I looked up to."
The raw sensation that Punk'd gives off is what caused its popularity to spread like wildfire — there had never been anything quite like it. In the age where the internet was still blossoming and social media wasn't nearly as wide-reaching as it is now, celebrities were painted far differently than they are today. They were either written about in tabloids, performing on television or the big screen, or making music. They seemed larger than life and basically untouchable, which is what Punk'd managed to diminish a bit in a playful manner. It was all in good fun, but the extreme pranks of Punk'd humanized some of the biggest stars of the day. Watchers, like Chance, found that deconstruction of their mystique especially interesting to see. When talks of the reboot came around, he was more than happy to lend a hand.
Hosting Punk'd is more challenging than one would expect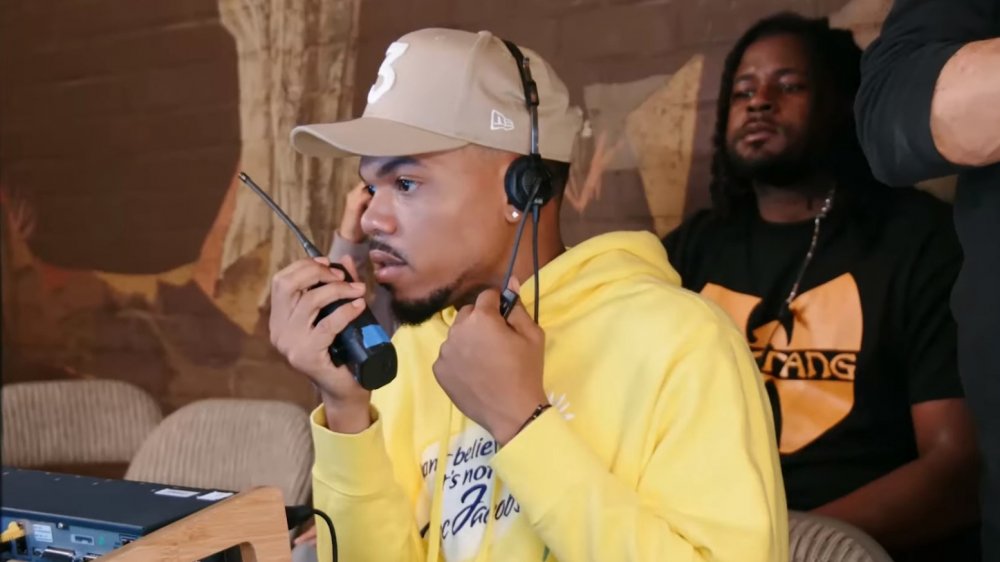 Quibi
While he's having a blast with the program, Chance has admitted how difficult the pranks can be to pull off. "Like it's a prank, obviously, but it's not just getting a celebrity," he said. "We're getting their team, we're tricking their security — it's borderline dangerous sometimes, and you really just start to feel crazy." 
There are a lot of risks that come with working on Punk'd that can land those involved in hot water with their target. As a public figure, your brand is everything, and maintaining a certain image is crucial to your success. Displaying yourself in an out-of-character manner can potentially harm your career, so some celebs tend to play it safe where they can. Capturing a normally mellow musician's meltdown or filming an actor going berserk over a moderate inconvenience has the potential to do damage and cause hurt feelings — but even though the risks are ever-present, the show must go on.
Chance is enjoying his new hosting position as a once-devoted fan of the series, so far helming 10 episodes during the new season of Punk'd. At the same time, the deception that comes with the show is a tad unnerving to the award-winning recording artist. "It's such a sensitive thing," he told Entertainment Weekly. "Because it's like — man, I hate using the word 'lying,' but it's like you are lying to people." 
In the world of Punk'd, lying is the name of the game. Much like Kutcher did, before him, Chance will get the hang of it in no time — keeping things light-hearted.
Look out for Punk'd on Quibi, available for download in the Apple App Store and on Google Play. The streamer offers a 14-day free trial, with plans beginning at $4.99.