What Is Quibi And How Can You Watch It?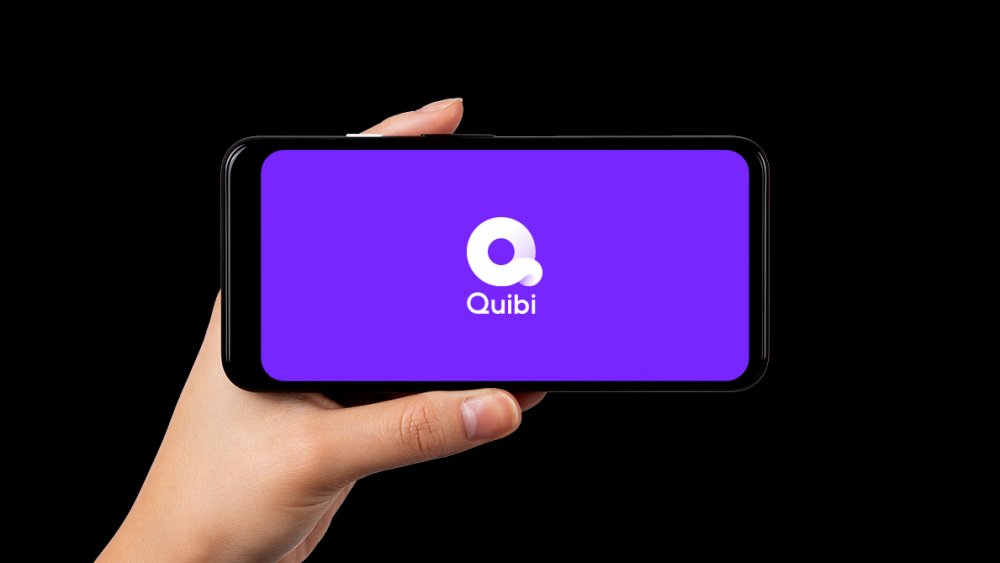 Quibi
Throughout the past couple of years, streaming services have seen an enormous boom, expanding from familiar names like Netflix and Hulu to include several specialized options perfect for every viewer. As platforms try to lay claim to super-popular properties like Friends and The Simpsons, studios are starting to launch their own services to hold on to their own shows. Take Universal's forthcoming streamer Peacock, which will be the exclusive home of beloved series including The Office and Parks and Recreation, or the streaming platform Disney+, which already houses everything from Star Wars to the films of the Marvel Cinematic Universe to classic animated Disney movies. 
Beyond studio-specific platforms, however, content creators are trying to get even more inventive with their streaming services in order to compete in the crowded landscape. This is where ideas like Quibi come into play.
Officially in play as of April 6, 2020, Quibi — a creation from former Disney CEO Jeffrey Katzenberger whose name is an amalgam of the words "quick bite" — offers everything from reality television to comedies to dramas. There's one catch, though: everything on Quibi is 10 minutes or less. Meant to be watched on the smallest possible screen (i.e., your smartphone), Quibi could be a new frontier for streaming — but launching during a public health crisis that's forcing everyone to stay home could potentially be a risky endeavor.
If you're curious about what Quibi even is, how to watch it, how much it costs, and what's available on the platform, you've come to the right place. Here's everything you need to know about the smallest streaming service around.
Quibi subscription costs and what's available to watch on Quibi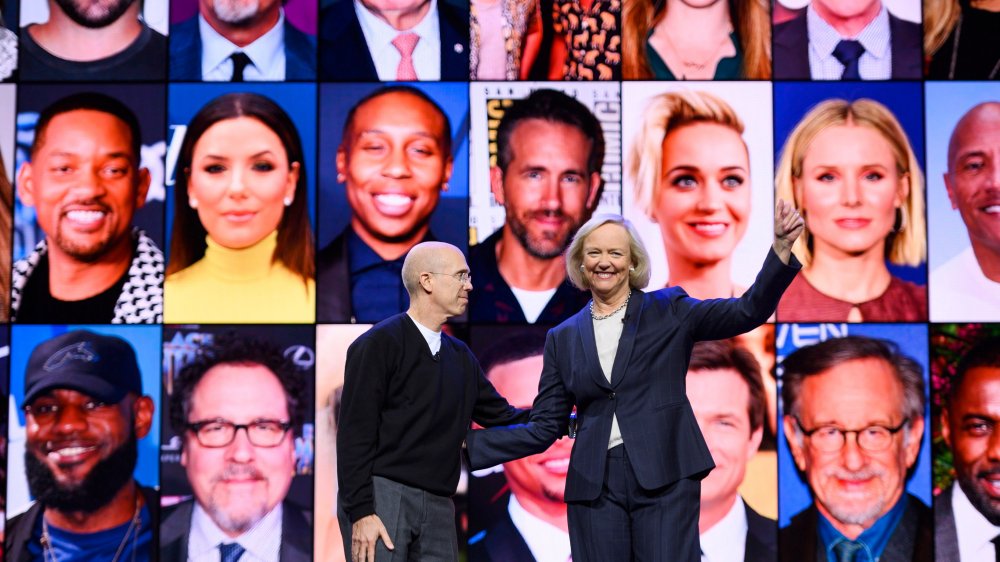 Robyn Beck/Getty Images
Before you get too excited, be aware that just like every other streaming service, you'll have to pay up if you want to hop aboard the Quibi train. Similar to services like Hulu, Quibi operates using a tiered pricing system; for $4.99 a month, you'll have to watch ads as part of your viewing experience, but you can upgrade to $7.99 a month to skip those entirely. However, the service is currently offering a 90-day free trial, and if you happen to be a T-Mobile subscriber, you get a free year thanks to a partnership between the mobile service provider and streaming platform.
Once you download the Quibi app and pick your pricing tier, you'll be able to get started with your Quibi experience. Right away, it will become clear that there's plenty to choose from. With many small-bite shows with A-list names attached — including projects from Game of Thrones' Sophie Turner, acclaimed director Steven Spielberg, supermodel turned personality Chrissy Teigen, comedian Kevin Hart, and more — there's no shortage of entertainment available on the platform. Quibi also splits its entertainment into categories: "movies in chapters," which are told in bits and pieces over time; unscripted reality and documentary shorts; and "daily essentials," which includes news shows covering the day's biggest stories.
The platform will offer around 50 shows at launch with more to come soon, and new episodes will drop daily, meaning you won't have to wait too long to get your Quibi fix. It also features an exciting new tech called Turnstyle, which literally changes the show you're watching depending on whether or not you're viewing horizontally or vertically on your phone.
The potential risks of Quibi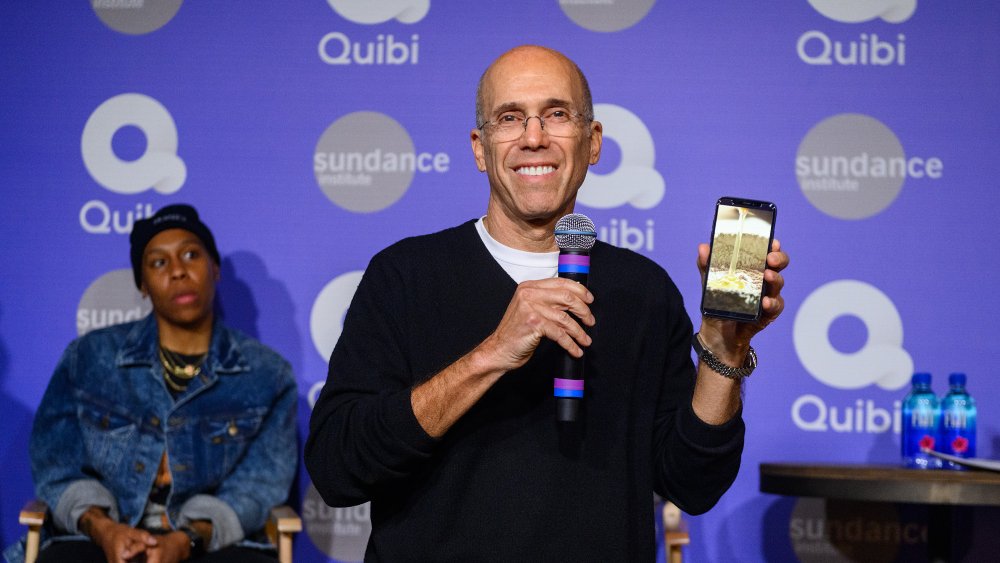 Daniel Boczarski/Getty Images
There are seemingly so many perks that come with Quibi, but as with any new streaming platform, there's the risk it may not succeed. Unfortunately, there's a few factors about Quibi that might stifle its success.
Katzenberg and his creative partner Meg Whitman sunk a whopping $2 billion into the venture, and as The Hollywood Reporter astutely points out, this endeavor would be a risk even without a pandemic currently in play. With everybody working from home these days, viewers have more time to try new content and platforms; however, if subscribers don't flock to Quibi in decent numbers during a period of time where there's little to do other than sit around and watch television, it won't be a good sign of things to come for the service.
With an entirely new model and a relatively high price point — especially when you consider that the pricing isn't that much lower than it is for platforms that offer full-length episodes of television and full feature films — Quibi is definitely a gamble, and its futuristic style might well hurt its rise. Viewers may not want to exclusively watch content on their phones; though that might have been helpful when people still had commutes to and from work, audiences may not love the fact that they can only use their phone while sitting at home if they want to stream content on Quibi. 
In any case, Quibi is a fascinating new venture, and could be a sign of what's to come in the world of entertainment. Sign up for a free trial or dive right into Quibi's paid plans today, and figure out if bite-sized pop culture works for you.