The Best Movies And TV Shows To Watch On HBO Max In July 2020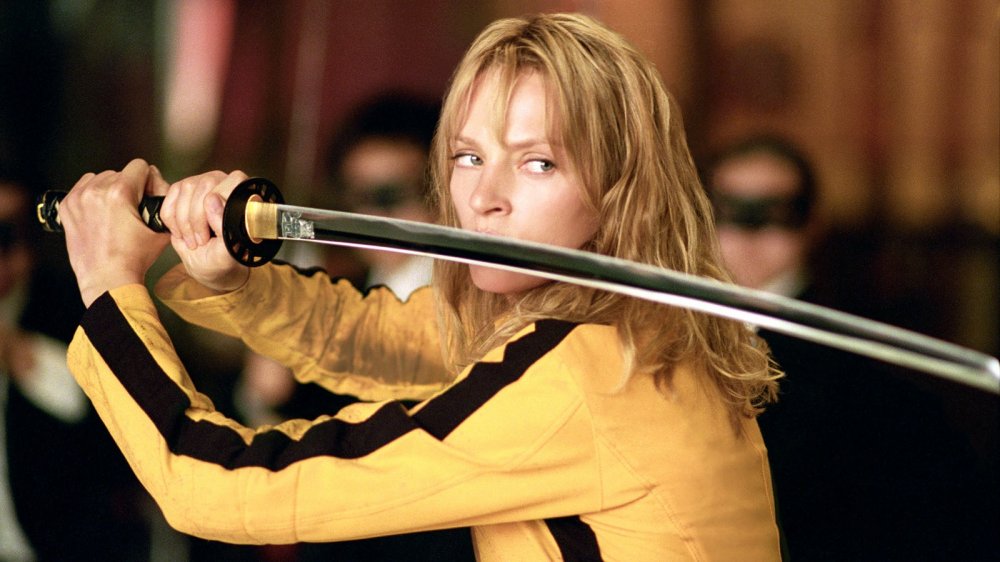 Miramax
Summa-summa-summa-time is officially upon us, and while temperatures steadily rise, it remains to be seen whether we'll actually get anything resembling a legit summer movie season in 2020. Worry not, though, because the recent arrival of Warner Media's HBO Max ensures the ongoing streaming wars, at least, will continue to burn for the foreseeable future.
That's saying a lot considering HBO Max is barely even a month old, but given the astonishing slate of movies that hit the platform on launch day and the equally impressive drop that came in June, it's safe to say the service has made quite the splash in its infancy. What's more, as the season gets into full swing, HBO Max is showing no sign of slowing down, and the list of movies and TV shows dropping in July is more than proof of the fact. Here's a look at all the best movies and TV shows worth watching on HBO Max in July 2020.
The best movies coming to HBO Max in July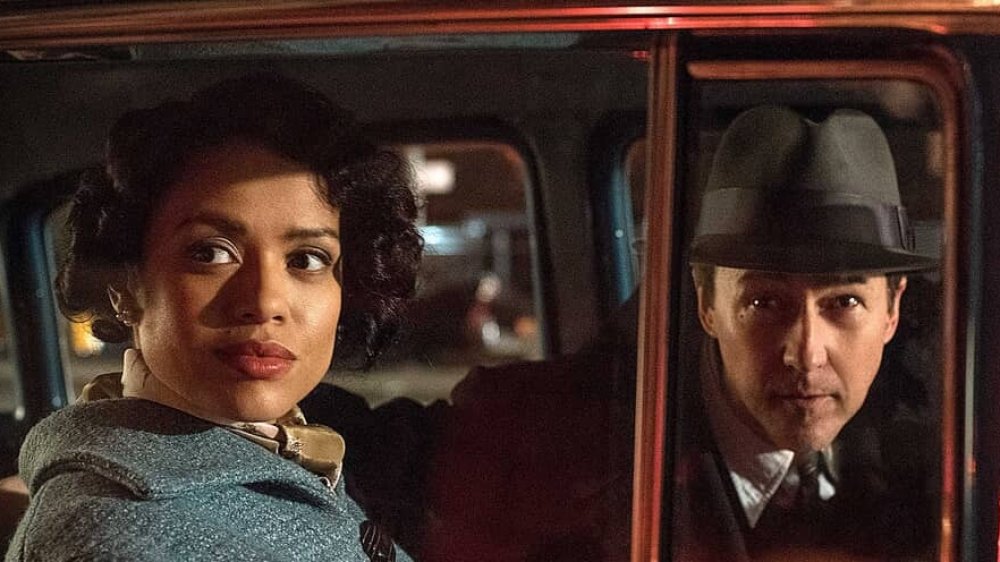 Warner Bros. Pictures
With a slate of flicks destined to turn your living room into a true Home Box Office on tap for July, HBO Max is clearly out to cure your summertime movie blues. That roster of movies includes a killer mix of tentpole fare like Blade, Star Trek (2009), Watchmen (2009), and Superman 1-4 alongside indie gems like American History X, Magnolia, and Jane Eyre. They've even got a handful of intriguing recent theatrical releases on the way in of Motherless Brooklyn, Last Christmas, and Harriet.
As exciting as those movies are, there are a few titles legitimately worth flipping for hitting HBO Max throughout the month. Chief among them is Terry Gilliam's masterfully (and oddly underrated) 1995 sci-fi mind-f*** 12 Monkeys. Based on a groundbreaking 1962 short film from Chris Marker titled La Jetée, 12 Monkeys finds Bruce Willis portraying a time-traveling convict sent from the future to discover the cause of a world-killing, man-made virus, and also finds Brad Pitt delivering a scene-stealing performance that proved beyond doubt he was far more than just another pretty face in Hollywood.
If mind-melting sci-fi's not your game, there are a couple of 21st-Century masterpieces from the great Steven Spielberg hitting HBO Max in July as well. The first is Spielberg's breezy, 2002 biographical con-man drama Catch Me If You Can, which pits Leonardo DiCaprio's charming forger against Tom Hanks' affable G-man in a thrilling game of cat and mouse. The other finds Spielberg venturing to truly dark territory for the harrowing, based-on-true-events drama, Munich, which tells the story of a group of Mossad agents (led by Eric Bana in a towering performance) tasked with bringing to justice the men who enacted the bloody Black September assassinations of Israeli athletes during the 1972 Olympic Games. 
Here are a few other must-see movies hitting HBO Max in July
July 1
American Graffiti, 1973
American History X, 1998
Batman: Year One (animated), 2011
Blade, 1998
Blazing Saddles, 1974
Catch Me If You Can, 2002
The Conjuring, 2013
Creepshow, 1982
The Departed, 2006
The Dirty Dozen, 1967
Dirty Harry, 1971
Dumb & Dumber, 1994
The Exorcist, 1973
Fantastic Four, 2005 (Extended Version)
Get Smart, 2008
Grumpy Old Men, 1993
Horrible Bosses, 2011(Extended Version)
Insomnia, 2002
Jane Eyre, 2011
Jeepers Creepers, 2001
Jeepers Creepers 2, 2003
Kill Bill: Volume 1, 2003
Kill Bill: Volume 2, 2004
The Last Samurai, 2003
Life Is Beautiful, 1998
Mad Max 2: The Road Warrior, 1983
Mad Max Beyond Thunderdome, 1985
Magnolia, 1999
Mars Attacks, 1996
Munich, 2005
National Lampoon's Christmas Vacation, 1989
National Lampoon's European Vacation, 1985
National Lampoon's Vacation, 1983
Pee-wee's Big Adventure, 1985
The Right Stuff, 1983
Saving Private Ryan, 1998
Showgirls, 1995
Space Jam, 1996
Spies Like Us, 1985
Star Trek, 2009
Superman II, 1981
Superman III, 1983
Superman IV: The Quest for Peace, 1987
Superman Returns, 2006
Superman: The Movie, 1978
The Talented Mr. Ripley, 1999
Thirteen Ghosts, 2001
Twelve Monkeys, 1995
Unforgiven, 1992
Watchmen (movie), 2009
July 4
Midway, 2019
July 11
Last Christmas, 2019
July 18
Harriett, 2019
July 25
Motherless Brooklyn, 2019
The best TV shows coming to HBO Max in July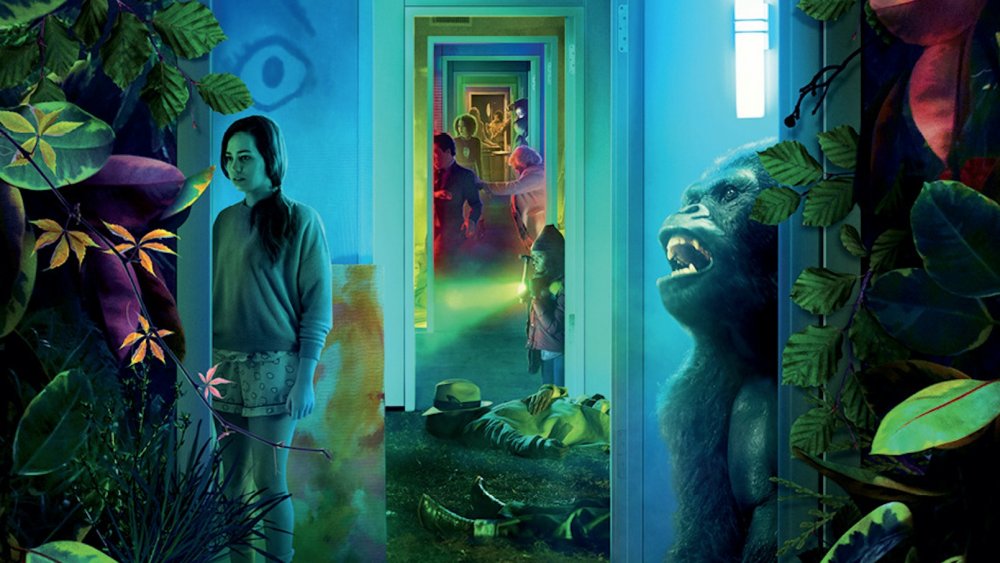 HBO
In recent years, HBO has become quite well known for its brilliant slate of original programming, most prominently with iconic shows like The Sopranos, Game of Thrones, Westworld, and last year's Watchmen earning raves for their bracing narratives and unabashed entertainment value. HBO doesn't have a ton of original programming en route for July, but that hardly means there isn't exciting television coming to the platform.
One of the originals to look out for is the Duplass brothers' wildly inventive anthology series Room 104, which will deliver its fourth season premiere on the July 24th. Unfolding almost entirely within the confines of the titular hotel room, the series explores a different story, and typically a different genre, with each new episode, and has so far found the brothers working with indie stalwarts like Patrick Brice (Creep), Josephine Decker (Madeline's Madeline, Shirley), Macon Blair (I Do Not Feel At Home In This World Anymore), and Ryan Fleck & Ana Boden (Half Nelson, Captain Marvel). It's also found them working with a notable slate of indie-centric actors including Michael Shannon, Melonie Diaz, Mae Whitman, Bryan Tyree Henry, and Cobie Smulders, with season 4 only seeking to expand the show's already colorful narrative palette. 
If your palate is better suited to animation, July is likely to be a banner month for you, with HBO Max fully indulging in a fit of manga insanity by adding seasons 1 & 2 of the dimension-hopping series Blue Exorcist, along with the first season of the beloved, hyper-violent, pseudo-samurai serial Inuyasha. Set to join those series is season 1 of Shuka Studio's brilliant anime drama 91 Days, and a shiny new animated family dramedy called Close Enough, set to make its HBO Max premiere on July 9.
Here's a few more binge-worthy series hitting HBO Max in July:
July 7
Blue Exorcist, Seasons 1 & 2
Your Lie in April, Season One
91 Days, Season One
July 9
Close Enough, Series Premiere
July 11
Sesame Street, Season 50 Finale
July 13
Foodie Love, Series Premiere
July 14
Inuyasha, Season One
July 15
Smurfs, Season One
July 16
House of Ho, Series Premiere
July 21
Bungo Stray Dogs, Seasons 1-3
Puella Magi Madoka Magica, Season One
July 24
Room 104, Season 4 Premiere
July 28
Aldnoah.Zero, Season One
Mob Psycho, Season One
July 30
The Dog House — UK Edition, Season 1
Frayed, Series Premiere