The Agents Of S.H.I.E.LD. Characters Who Should Be In The Marvel Movies, According To Clark Gregg - Exclusive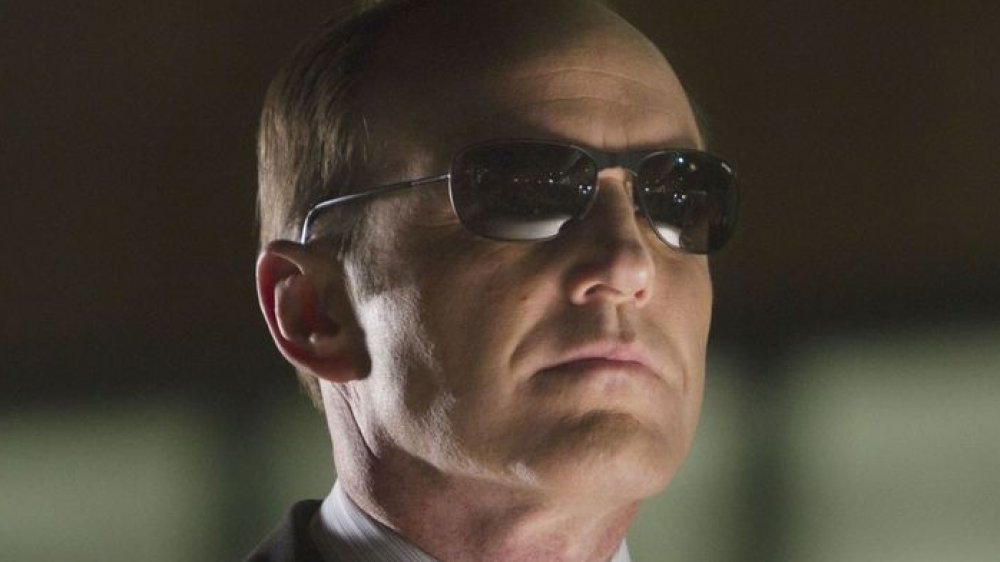 Marvel Studios
Unlike his Agents of S.H.I.E.L.D. co-stars, actor Clark Gregg has been in a Marvel movie. A few of 'em, actually. Gregg's Marvel Cinematic Universe character, S.H.I.E.L.D. agent Phil Coulson, made his debut in the MCU in 2008's Iron Man, was a regular fixture in theaters until his (first) on-screen death in 2012's The Avengers, and returned to theaters for an encore performance in 2019's Captain Marvel.
Since 2013, Gregg has also been headlining Marvel's Agents of S.H.I.E.L.D., which hasn't proved to be quite as connected with the MCU as its fans — and a few of its actors — would've liked. While early episodes of S.H.I.E.L.D. tied in to Marvel movies like Captain America: Winter Soldier and Avengers: Age of Ultron, the love hasn't gone both ways. Outside of Samuel L. Jackson as Nick Fury, the only movie actors to show up on S.H.I.E.L.D. have been minor guest stars. Other than Coulson, none of the S.H.I.E.L.D. crew have appeared on the big screen.
Gregg would like to see that change. 
"I think, at some point, they really ought to have Daisy Johnson quake her way into one of these movies," Gregg says in an exclusive interview with Looper, referring to the Inhuman hacker with earth-shaking powers played by his S.H.I.E.L.D. co-star Chloe Bennet. "Fitz-Simmons really, too," he adds, throwing a bone to S.H.I.E.L.D.'s most ship-friendly couple. "I think they're really vital Marvel characters at this point."
Gregg seems to think the possibility of seeing Daisy, Fitz, and Simmons make their way to the cinematic part of the Marvel Universe is more likely than ever, too: "I think there's a lot of freedom. I know that there have been a lot of divisions because of different corporate entities, but it all seems like it's under one roof now. Kevin [Feige]'s brilliant, and he can do whatever he wants."
Besides, Gregg says, if there really isn't room for S.H.I.E.L.D. in the movies, the characters could appear on one of Marvel Studios' upcoming Disney+ series, which Marvel's chief creative officer Feige promises will directly affect the feature films. "You never know," Gregg tells us. "You never know what you're going to see."
Still, this is all conjecture. "It sounds like a tease," the actor notes, before admitting, "I don't know anything."
Other Agents of S.H.I.E.L.D. stars would also love a chance to play in the bigger MCU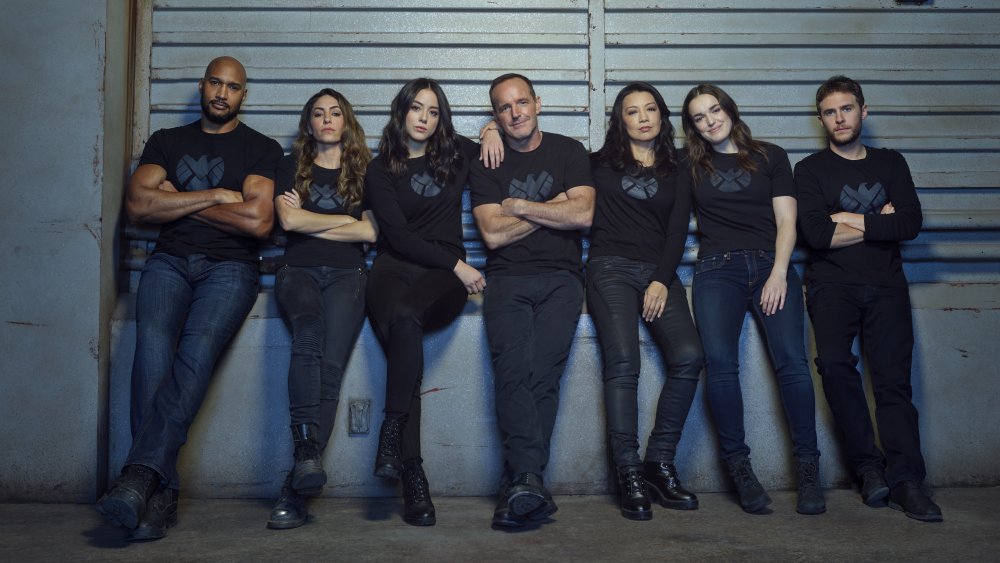 Marvel / ABC
Gregg isn't the only member of the Agents of S.H.I.E.L.D. cast who'd love to see the show's characters play a bigger role in the Marvel Cinematic Universe going forward. Chloe Bennet previously told Looper that she'd be open to bringing Quake back for a solo adventure. Elizabeth Henstridge would love to see her character, Jemma Simmons, team up with Black Widow; meanwhile, Henry Simmons wants Mack to pay a visit to Black Panther's Wakanda.
In the past, that kind of crossover was difficult. As Gregg notes, while both Agents of S.H.I.E.L.D. and the MCU movies fall under the Marvel banner, they were originally handled by two completely separate corporate entities. Marvel Television — which handled shows like Agents of S.H.I.E.L.D., Agent Carter, and the many Marvel series on Netflix — was technically part of the larger Marvel Entertainment banner that includes the original Marvel Comics publishing branch. The movies, on the other hand, were made by Marvel Studios, which reported directly to parent company Walt Disney Studios.
In late 2019, that changed. Marvel Television was dissolved and Marvel's TV shows were moved to Marvel Studios. Unfortunately, that didn't help Agents of S.H.I.E.L.D. much — filming on season 7, the last season of the show, wrapped up almost a year ago — but now that everything's under one roof, it does feel more likely that S.H.I.E.L.D.'s characters could live on in some form in the future.
And even if they don't, there's still hope for one final S.H.I.E.L.D. and MCU crossover. Most of S.H.I.E.L.D.'s final season has yet to air as of this writing, and with this last arc having a big time-travel focus, there should be plenty of opportunities for one big MCU cameo. Here's hoping, anyway.
Marvel's Agents of S.H.I.E.L.D. airs on Wednesdays at 10 PM on ABC.