Tenet Just Suffered The Fate It's Been Trying Hard To Avoid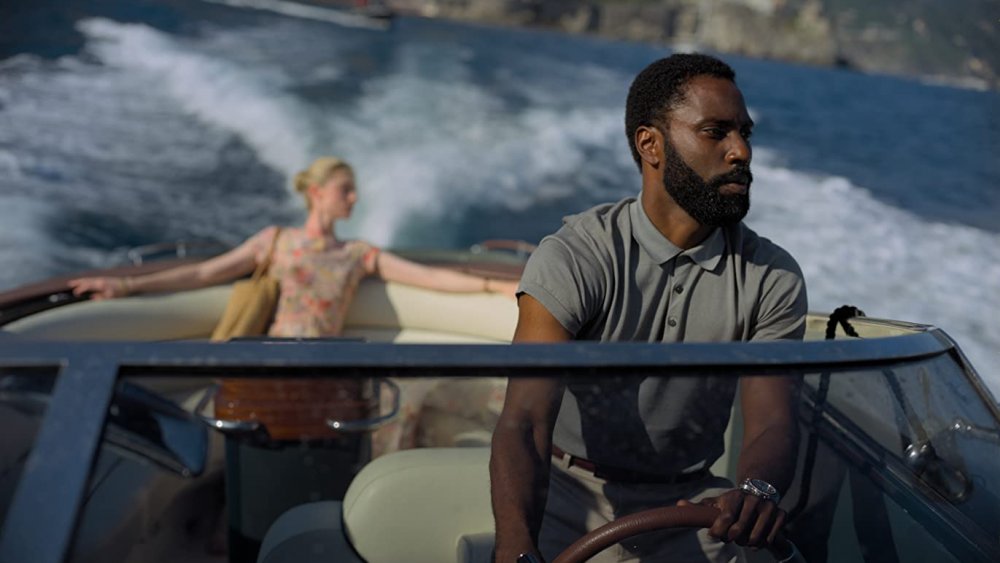 Warner Bros. Pictures
Not even Christopher Nolan's time tricks could save Tenet from a release delay.
Warners Bros. has announced that its highly anticipated spy thriller starring John David Washington and Robert Pattinson will now release on July 31, two weeks after its long-slated July 17 date, Variety reports. The news comes after months of speculation over whether the Nolan-directed sci-fi epic would keep its mid-summer opening. 
"We're especially thrilled, in this complex and rapidly changing environment, to be bringing Christopher Nolan's Tenet, a global tentpole of jaw-dropping size, scope, and scale, to theaters around the world on July 31," Toby Emmerich, chairman of Warner Bros. Pictures Group, said in a statement. 
Up until this point, the movie had remained among a small handful of planned summer flicks that hadn't slipped from their release dates after governmental responses to managing the coronavirus pandemic shuttered theaters nationwide. This latest announcement means Tenet will no longer usher in the return to theatrical cinema as Nolan and Hollywood had hoped, and signals that some studios' expectations for reopening may have been a bit overly optimistic. Disney's Mulan, slated to open July 24, will now be the summer theater season's unofficial opener. 
As states have begun to reopen in phases, some local and independent theaters are once again offering their seats and screens to paying audiences. Bigger chains like AMC and Regal, however, are still holding off on returning until later in the summer. That fact appears to be behind Warner Bros.' recent decision. Variety reports that Tenet's shift was based on a belief that more theaters will be open at the end of July, thus giving the $200 million movie a better shot at box office success.
Warner Bros. plans to celebrate Christoper Nolan's Inception instead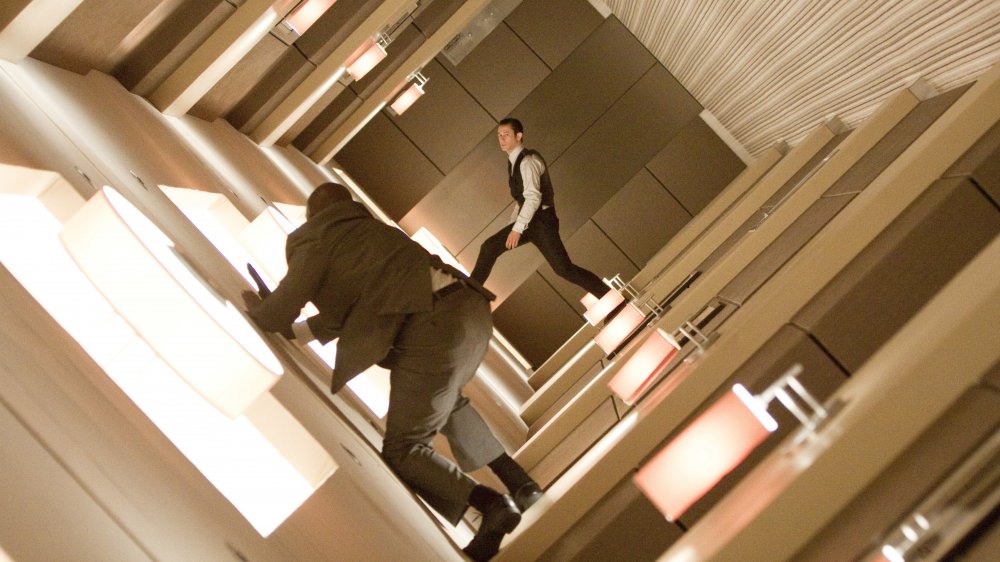 Warner Bros. Pictures
While Warner Bros. has kept its cards close to its vest regarding Tenet, the delayed release may have been in the cards for some time. Speculation about a potential schedule shift was most recently renewed after the studio debuted the latest trailer for the film on Fortnite last month. Though it featured new footage, the July 17 release date — or any release date — was noticeably absent from the teaser. 
Tenet may have vacated its mid-July post, but that doesn't mean potential theater-goers will have nothing to see on July 17. Alongside news of Tenet's delay, Warner Bros. shared that the date will instead mark the return of another significant Nolan film to cinemas. Fans of the Leonardo DiCaprio-led Inception will be able to watch the acclaimed film once again in its intended format. "It's been longer than any of us could've imagined since we've seen a movie on the big screen, and to acknowledge Chris' fans as we count down to Tenet's opening day, we are also excited to offer his masterpiece Inception in theaters for its 10th anniversary on July 17," Emmerich said. 
Another visual and narrative feat for Nolan, Inception follows Dom Cobb (DiCaprio), a thief who uses his ability to enter people's dreams to steal their secrets, making him a commodity in the corporate world. After losing what he loves most, Cobb tries for a shot at redemption and gathers a team that will help him carry out a perfect crime. Rumors about Tenet being a sequel to Inception have floated around, and in an interview with Esquire, star John David Washington revealed that the films are like "in-laws." 
While anticipation for Tenet continues to boil, Warner Bros. is hoping that its choice to re-release Inception should wet everyone's whistle — at least temporarily.