There's New Hope That Tenet Will Still Debut In Theaters In July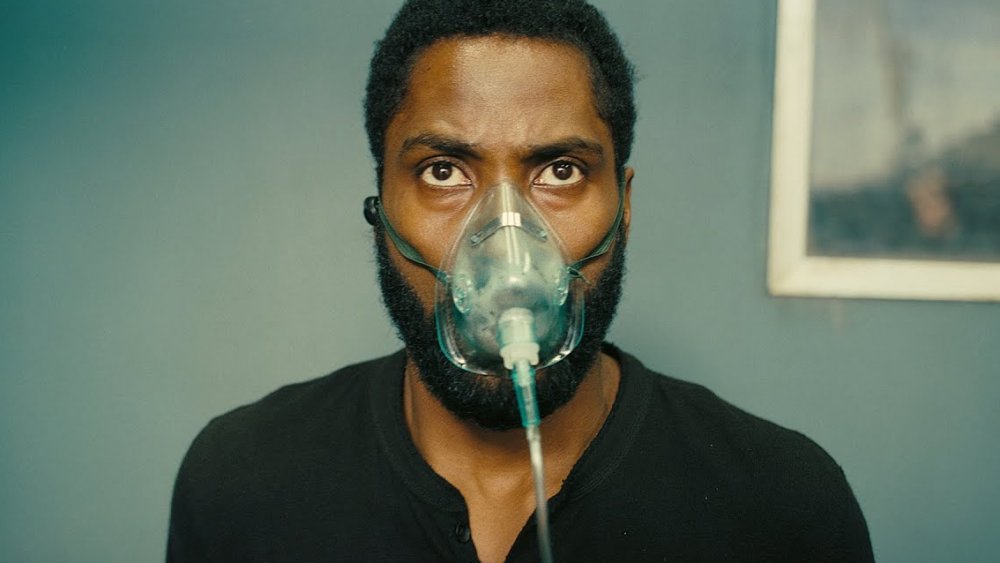 Warner Bros.
Yes, you still might be able to see Tenet in theaters this summer.
According to a report in Business Insider, subsequently reported by Collider, the National Association of Theatre Owners (known, somewhat confusingly, as NATO), is hopeful that 90 percent of movie theaters will be reopened to the public by July of this year. That means that Christopher Nolan's latest film may be the first movie of the 2020 summer season to hold on to its intended theatrical release date of July 17. Of course, movie theaters have been shut down entirely since March of this year, when the coronavirus crisis swept the globe and put entire industries on pause.
In an effort to "flatten the curve," moviegoers have been staying home, especially since multiplexes are an ideal breeding ground for a super-contagious virus like COVID-19. However, NATO apparently has some reason to believe that most theaters will be open by mid-summer. That would usually be a busy time for film releases, but with so many blockbusters rescheduled to the fall or beyond, things will be quite different this year — even if theaters really do reopen.
It's not entirely clear what would happen to the other 10 percent of theaters, and whether those theaters will be in major cities — especially highly-populated areas where the virus has spread most thoroughly and rapidly. And though there's been no word from Warner Bros. about rescheduling Tenet, we still can't be totally sure that July will find the studio ready to take a chance on releasing a summer tentpole during such an uncertain time. The fate of the whole theater industry is currently in flux as we look towards a post-COVID world, especially as cities and countries take gradual steps to reopen while still prohibiting large gatherings, keeping venues like multiplexes closed to the public. 
At least until a vaccine is discovered for the virus, fully reopening movie theaters remains a tricky prospect. Still, there are steps that can be taken, like making sure people wear masks and maintain social distancing, that would make this reopening a little more possible.
Tenet could be the summer's most exciting new release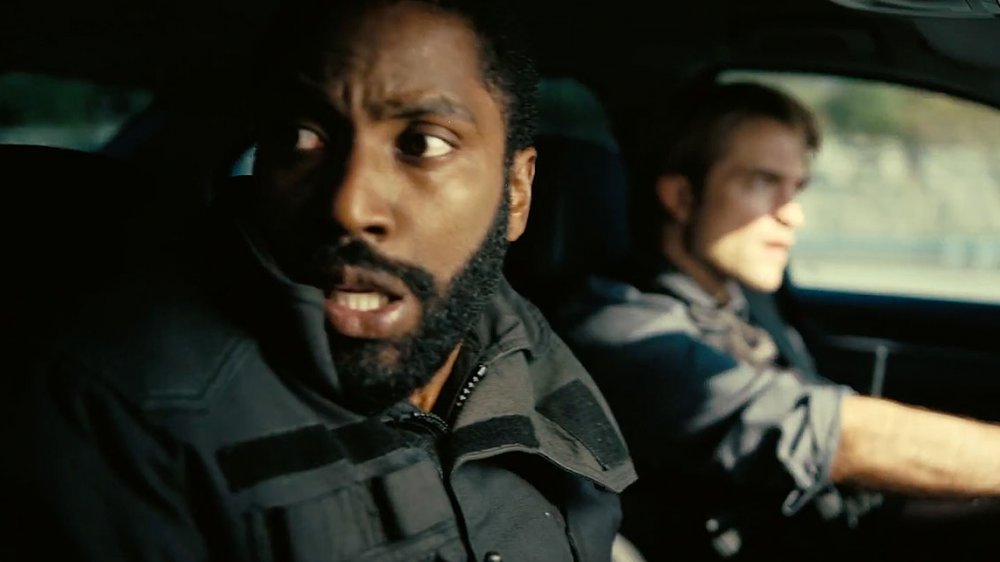 Warner Bros.
If theaters open and audiences are willing, we can only hope that movies like Tenet will be ready to welcome us back to movie theaters. Nolan's first effort since 2017's Dunkirk, Tenet is shrouded in relative mystery ahead of its release, but we know it features an all-star cast and promises plenty of Nolan's signature mind-bending twists.
John David Washington, Denzel's talented son who broke out in Spike Lee's 2018 film BlacKkKlansman, stars in the film, but even the basics about his character are still shrouded in mystery. Alongside Washington, the film features Nolan regular Michael Caine, Widows standout Elizabeth Debicki, Harry Potter co-stars Clemence Poesy and Robert Pattinson (whose other high-profile release, The Batman, is facing delays), Yesterday newcomer Himesh Patel, and Kick-Ass star Aaron Taylor-Johnson.
Trailers for Tenet have featured a few details here and there, but Nolan is being even more secretive than usual; the director even broke from tradition and didn't line up any inspirational films for his cast and crew before filming Tenet.
Since we know so little about what Tenet — but know that Nolan always has amazing cinematic surprises up his figurative sleeve — it's hard to know what to expect. Since the filmmaker is definitely known for creating epic visual spectacles and crafting innovative twists, there's no doubt that Tenet will be an extraordinary experience — and hopefully, one that audiences can experience in a theater. Tenet is still scheduled for release on July 17, 2020.