AMC Theatres Expected To Open In Time For Two Huge Summer Movies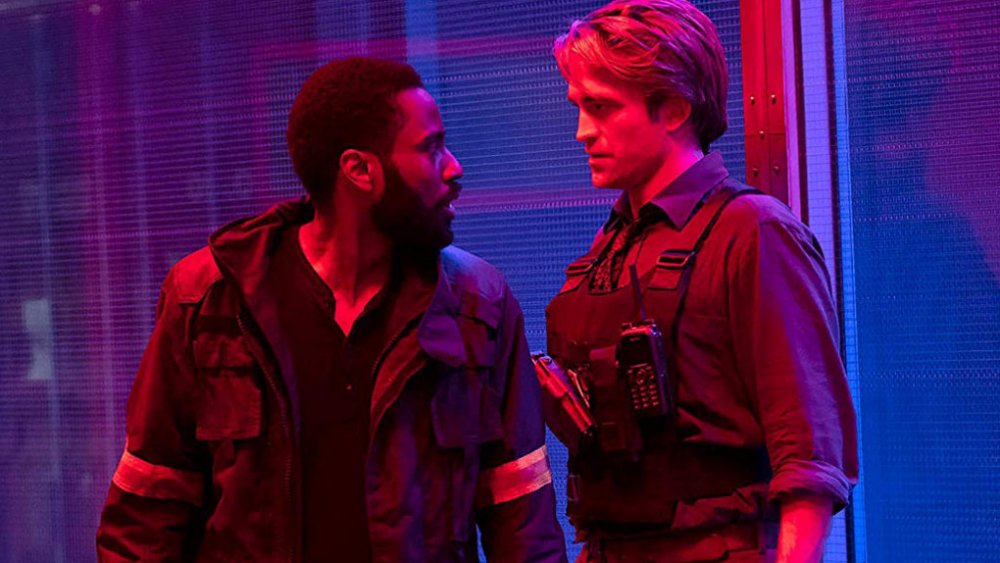 Warner Bros.
If AMC gets its way, you'll be able to catch two of the summer's biggest releases in theaters after all.
According to a report from Deadline, AMC Theatres expects to be "fully, globally open" by July — which, as of this writing, is just one short month away. 
After closing down all of its theaters due to the still-ongoing COVID-19 crisis that shuttered the entire world in March, AMC lost an unprecedented $2.18 billion (via Deadline), showing just how much the coronavirus has affected the movie industry. However, if AMC's claims come to fruition in July, it'll be just in time for two huge releases: Christopher Nolan's next thriller Tenet and Disney's live-action adaptation of Mulan, which are currently scheduled for theatrical releases on July 17 and July 24, respectively.
As filmgoers have stayed home and sequestered themselves from large crowds in an effort to "flatten the curve," many have wondered what the future holds for movie theaters at all. But AMC's plans for reopening include strict distancing measures and safety precautions that, if they're implemented successfully, could make it possible for fans to safely go to the movies. Per Deadline, the list of changes and precautions includes regular check-ins with Harvard University's School of Public Health, a partnership with Clorox to keep everything clean, educating guests on safety measures, and so on.
Is it a good idea for AMC Theatres to open?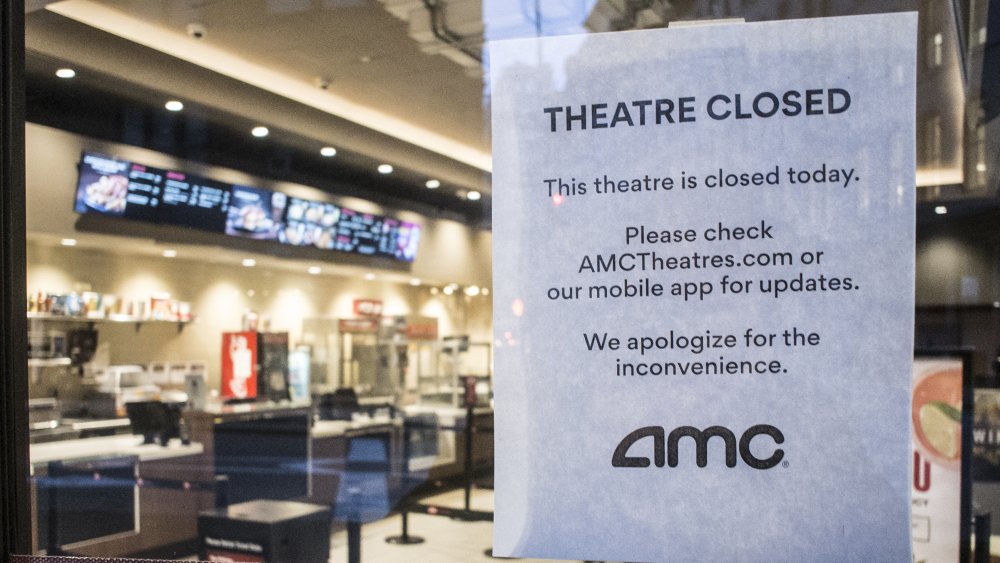 Bill Tompkins/Getty Images
Though it might seem like a Herculean task to reopen theaters, AMC may be out of options otherwise. The Deadline report suggests that if AMC's shutdown had continued, the movie theater giant may have been forced to declare bankruptcy. However, it will definitely be tough to get everything in order to get back to the movies, and many consumers might not feel safe being in a crowded room, which may hasten the spread of COVID-19.
With that said, AMC could blaze a trail for other movie theater companies to reopen, and AMC stands to regain some of its lost revenue if its locations are able to screen two of the summer's most highly anticipated releases. Tenet has clung to its July 17 release date for quite some time, with writer-director Nolan all but insisting that the film will open as planned. Mulan, on the other hand, was originally scheduled for release on March 27, and became one of the first theatrical casualties of the coronavirus crisis.
Several other films — including Black Widow, A Quiet Place Part 2, and Daniel Craig's final Bond film No Time to Die – are waiting to hit theaters. As of this writing, ten AMC locations in countries like Norway, Germany, Spain and Portugal are open, and the company hopes to open all of its doors by mid-summer. Perhaps AMC will be the go-to spot for all future movie releases during this strange and uncertain time?
There's no doubt that plenty of fans would love to get back into movie theaters, but if AMC does open its theaters in such short order, remember to continually follow all social distancing rules and measures for your own safety and the safety of your fellow filmgoers.