The Real Reason Timeless Was Canceled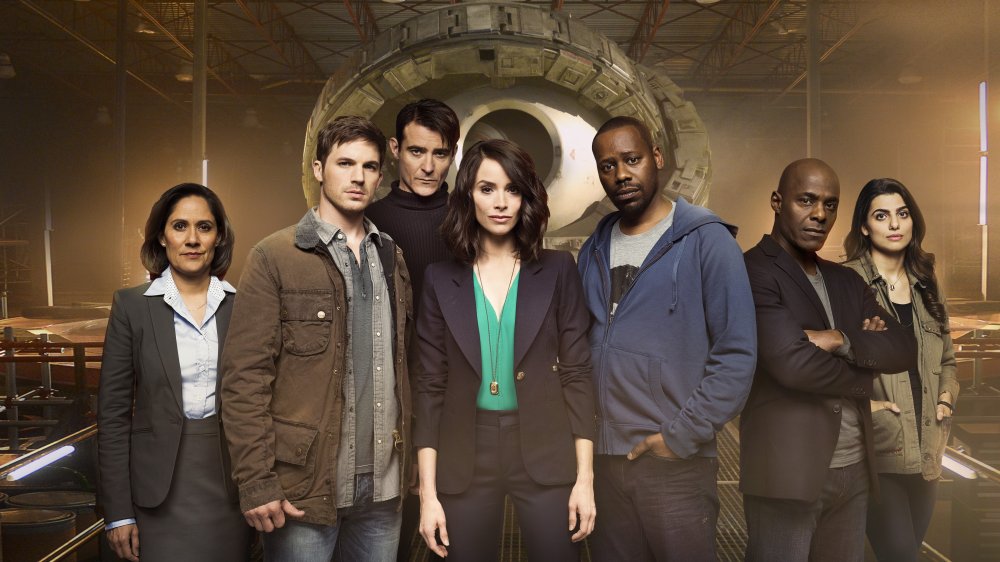 NBC Universal/Sony
Eric Kripke has a gift for creating genre shows that attract passionate fan followings. The CW's hit series Supernatural was launched by the writer and producer in 2005, and managed to build a large and eager enough audience that it would become the longest-running sci-fi genre series in the history of American broadcast television. Kripke is also behind one of Amazon's most-watched series of all time, The Boys, a comic book adaptation about the not-so-nice side of superheroes that has impressed both critics and audiences. 
Timeless, an NBC time travel series, is another well-loved — if less-known — entry on Kripke's resume. Debuting on the peacock network in 2016, the science fiction drama starred Abigail Spencer, Matt Lanter, and Malcolm Barrett as a trio focused on preventing a mysterious organization from changing the course of history. As all three — a history professor, a soldier, and an engineer — jump through time, they find themselves trying to keep history on track during some of the world's most significant events, from the assassination of Abraham Lincoln to the launch of Apollo 11. Co-created by TV veteran Shawn Ryan (The Shield, S.W.A.T.), Timeless aired for two seasons before getting a two-hour series finale movie event to wrap up its story. 
It was a hard-earned and costly finale that nearly didn't happen. You see, in the course of its two seasons, Timeless was actually canceled twice. But how did that happen, and what was NBC's reason for doing it? The answer comes down to some network politics and the most crucial consideration in broadcast television: ratings. 
Timeless was saved thanks to Sony and a last-minute deal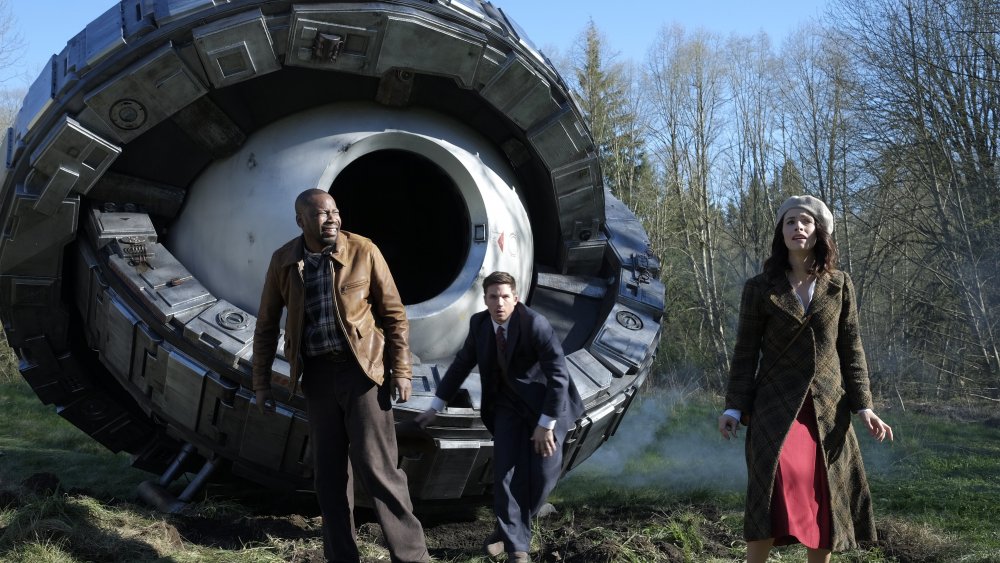 NBC Universal/Sony
The first time Timeless was canceled was back in May 2017, following the airing of its first 16-episode season. While the show had strong reviews and a timeslot right after NBC's ratings goliath The Voice, the drama never managed to capture a broad audience. The one it did was loudly loyal, but by the end of the first season, Timeless was averaging around the same ratings as Chicago Med, a TV series already in its second season. Kripke and Ryan's co-creation never quite lived up to the legacy of other post-Voice series The Blacklist and Blindspot.
But that didn't stop the fans and the show's distributor, Sony, from trying to keep the show alive. Fans jumped on social media to tweet and post their support while Sony attempted to shop it around. "As @therealKripke mentioned, Sony will look for another outlet. Don't know the viability of that, but know there's intense fan love," Ryan tweeted following the cancelation news.
It appeared that was Sony dedicated to finding the show a home, and coupled with a vocal viewership, that was enough to change NBC's mind. The show was uncanceled only three days following the initial news. As it was later revealed, the deal happened after Sony agreed to hand over 50% of its stake in the show to NBC sister-studio Universal Television (via Variety). This ultimately helped keep NBC's costs down while providing extra content to help fill the network's upcoming schedule. 
Timeless' ratings couldn't justify keeping it on, but NBC gave fans a bittersweet sendoff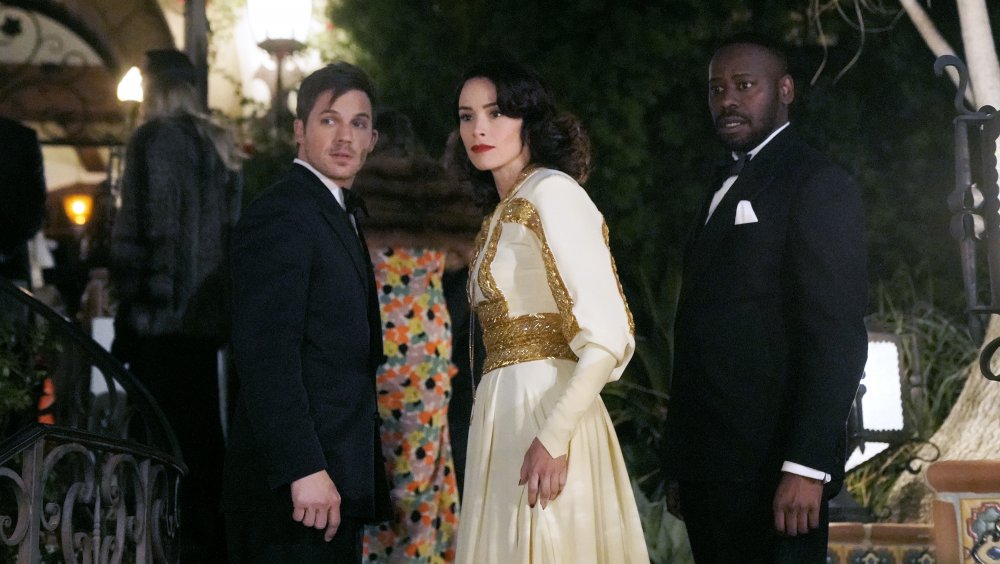 NBC Universal/Sony
When Timeless returned for its second go, NBC didn't exactly give the series a grand return. The network only ordered ten episodes of the trio's further adventures, which debuted in March 2018. Despite getting a second chance, the show's ratings fell even lower than the first season, and NBC canceled the series again just days ahead of the expiration of the cast's contracts. 
And yet, almost as if someone had tinkered with time, a two-hour finale was greenlit. It was an immense relief for fans, who had been once again left on a cliffhanger by the Timeless writers at the end of the second season. "Behind the scenes, Sony has been trying hard to set it up elsewhere, but no luck so far," co-creator Eric Kripke said on Twitter. "I think this 2 hour movie is our best shot. We're ready to make it if @nbc really wants it."
In the end, NBC did want it, and Timeless' final renewal was worth an even bigger celebration. Two-hour finales are costly endeavors that require new contracts to be struck, and sometimes even for part or all of a set to be reconstructed. Offering little financial return for networks, they're rarely handed out to series, especially ones that struggled with getting a big audience in the first place. One of the few broadcast series that had done this in recent memory was CBS' CSI, which had launched a lucrative TV universe.  
In a statement celebrating the finale win, Kripke and Ryan said fans were why Timeless crawled back from the TV graveyard. "The studio, network, cast and crew are all doing this for one reason only: the fans. Because they deserve it. Because the fans made this happen and we thank them for their passion, support and helicopters."