What Extraction Director Sam Hargrave Will Bring To The Mandalorian Season 2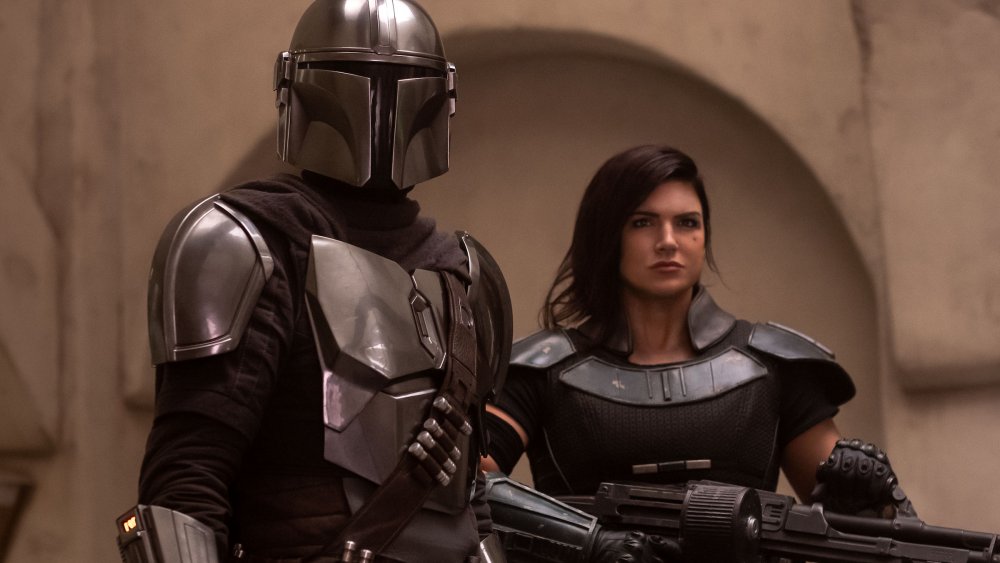 Lucasfilm/Disney
The second season of The Mandalorian is shaping up to blow your socks off.
In a recent interview with Collider, Sam Hargrave — director of the hit Netflix original film Extraction — revealed that he had worked on the Disney+ series' second batch of episodes as a second unit director. His assignment: to up the ante in terms of the series' action, something he has plenty of experience with.
Extraction was Hargrave's debut in the director's chair, but he has run the second unit on some of the biggest flicks of recent years. For the uninitiated, the second unit of a major production is typically tasked with picking up action footage, establishing shots, and doing whatever else the first unit (which the director runs) doesn't have time for or isn't suited to do. Typically, the first unit will shoot most or all of the scenes with the main cast, while the second unit will often capture the bulk of the stunt work and other footage that doesn't involve the production's stars.
Hargrave has worked as a stunt coordinator or performer on a laundry list of massive films. The guy was Captain America's stunt double in The Avengers, and he choreographed all of those jaw-dropping action sequences in Atomic Blonde, to name just a couple. As a second unit director, Hargrave has worked on Avengers: Infinity War, Deadpool 2, and Avengers: Endgame. What we're getting at here is that if The Mandalorian creator and showrunner Jon Favreau wanted the action in the show's second season pumped up, he went to the right guy.
Sam Hargrave will make sure The Mandalorian season 2 rocks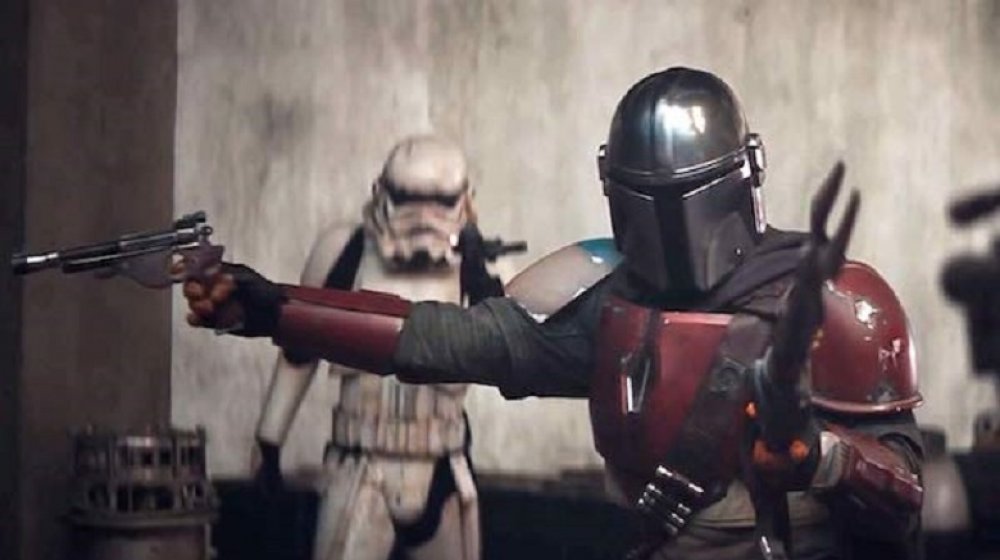 Lucasfilm/Disney
Indeed, Hargrave revealed when chatting with Collider that Favreau and company specifically sought him out for The Mandalorian. As an executive producer on Infinity War and Endgame, it stands to reason that Favreau would be familiar with Hargrave's work. 
"They actually came to me," Hargrave said. "It's crazy... I'm editing [Extraction] and I got a call from my buddy Colin Wilson, one of the line producers, who said, '[Favreau] and the people over here are looking for someone to bring into the team or add to the family who has experience with action.' The team that was there did a great job in the first season... but they wanted to build on that and bring a new perspective and take it to another level for the next season. So, I was like, 'That sounds like a fun challenge.'"
Hargrave admitted that it was a little tough jumping from Extraction, over which he had full control, to a situation in which his unit was simply turning over their footage and hoping it was what the director wanted. However, he was confident that he had accomplished what he was brought in to do. 
"I know the footage we delivered, as a second unit, they seemed to be happy with," he said. "We worked closely with the stunt team there, with [stunt coordinator Ryan] Watson and the team that had done the first season. They did a really great job. You know, it was just to bring a little extra perspective, add a few things — things I've learned while working on superhero movies, little tricks which make the performances easier, and using visual effects to enhance certain things."

Working on The Mandalorian taught Sam Hargrave some new tricks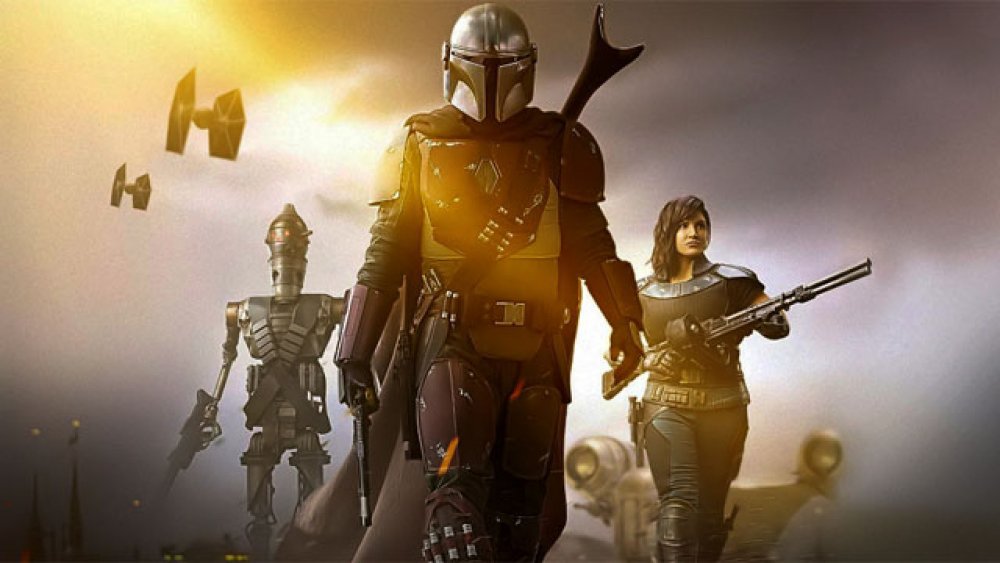 Lucasfilm/Disney
During the production of The Mandalorian's first season, some very innovative techniques were used to capture certain shots and create convincing environments. Lucasfilm president Kathleen Kennedy referred to the tech — which basically renders realistic backgrounds in real time, in which the camera can move about freely — as "stagecraft" when discussing it during a "Women of Lucasfilm" panel in support of Star Wars: The Rise of Skywalker late last year (via Slashfilm). Apparently, though, Favreau and company have come up with another, cooler name for it: "the Volume."
"It was a really fascinating adventure. They have a crazy way of shooting," Hargrave explained. "Some of the stuff is traditionally shot, with the live-action and blue screen on the backlot, but they've also got this technology called 'the Volume' where it's just, like, the inside of a live game engine. It's quite insane what technology nowadays is available to filmmakers. It was really eye-opening, the potential of this technology that [Favreau] and the guys had been working on. It was a really fun learning experience."
Perhaps Hargrave will be moved to use tech resembling "the Volume" on his next feature project. Heck, Mandalorian episodic director Deborah Chow has even indicated that she might use it for her upcoming miniseries focused on Ewan McGregor's Obi-Wan Kenobi. Whatever the case, it'll be interesting to see what lessons Hargrave took from his tenure on The Mandalorian. While he has no announced projects in the pipeline, we're pretty sure we'll be seeing him back in the director's chair sooner rather than later.
The Mandalorian season 2 is set to hit Disney+ sometime in October.