The Unexpected Thriller Everyone's Watching On HBO Max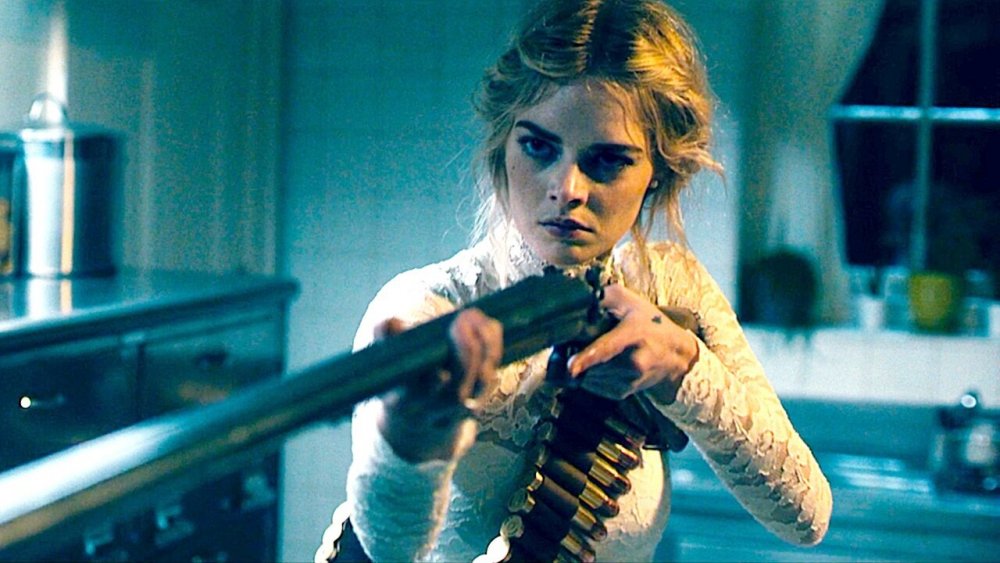 Fox Searchlight Pictures
One of the most underrated films of 2019 is hiding in plain sight on HBO Max.
Subscribers to the brand spanking new streamer are discovering the pleasures of Ready or Not, a genre-defying mashup of horror, action, and pitch-black comedy. HBO Max certainly has a plethora of flicks from which to choose in all of those categories, but this really can't be overstated: If you want your pulse quickened, your gut busted, and your nerves jangled all at the same time, this is the movie you should be watching.
The story centers on Grace Le Domas, a young bride who unexpectedly finds herself in the middle of the most bizarre, dangerous, blood-soaked wedding night anybody has ever experienced (we hope). Grace is played with aplomb by Samara Weaving, an actress who is just beginning to make her mark on Hollywood, but who is on her way to becoming a superstar. If you're a Netflix subscriber, you may recognize her from one of that streamer's original films: The Babysitter, the McG-directed horror-comedy that saw her take on the title role as a hip, young babysitter who just happens to be involved in a Satanic cult.
Ready or Not was scripted by the team of R. Christopher Murphy and Guy Busick, both writers on the hit Hulu series Castle Rock, and directed by Matt Bettinelli-Olpin and Tyler Gillett,who wrote one of the freakiest segments of the excellent 2012 horror anthology V/H/S. Its strong supporting cast includes Adam Brody (Shazam!), Henry Czerny (Sharp Objects), Mark O'Brien (Arrival), and veteran actress Andie McDowell, who shot to fame after starring in Steven Soderbergh's 1989 debut feature Sex, Lies, and Videotape.
What is Ready or Not about?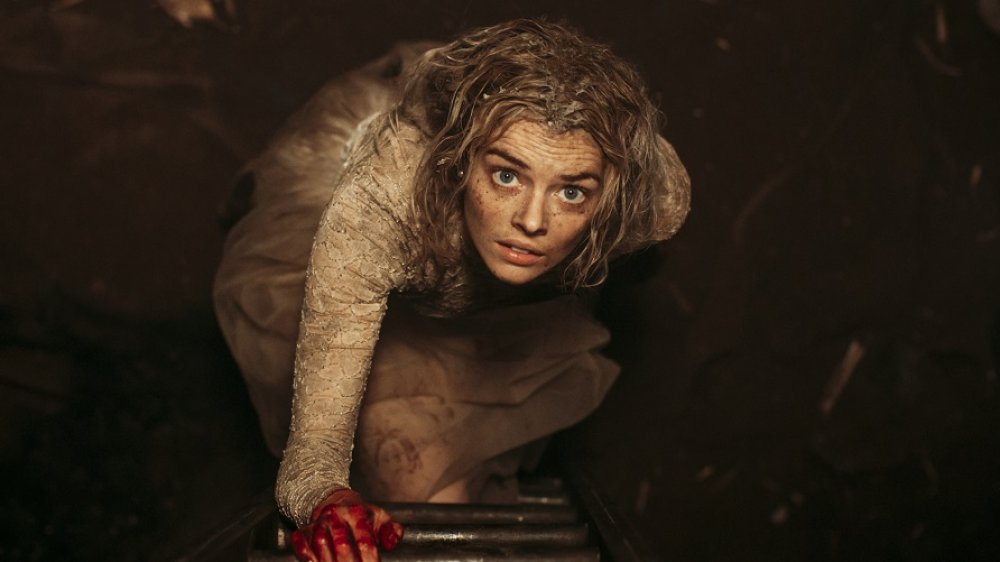 Fox Searchlight Pictures
After a startling introductory sequence, the film's proper narrative begins with Grace on her big day, as she marries Alex Le Domas (O'Brien). After the wedding, Alex fills Grace in on a curious family tradition: Each new member of the family must attend a sort of formal game night at the family mansion, with the game to be played decided by the new addition, who draws a card from a box. It's not exactly par for the course for every wedding night, but Grace, eager to make a good impression on her new, well-to-do family, agrees to take part. 
That night, it is further explained to Grace that decades prior, the Le Domas family patriarch had made a deal with a mysterious man who had been instrumental in building the family's fortune on the condition that they observe this seemingly harmless, frivolous tradition. Quirky! There's only one problem: Grace draws the "Hide and Seek" card, and it turns out that this card (and only this card) comes with a bit of a caveat.
As Grace cheerfully hides, the family begin to arm itself with all manner of antique weaponry. We won't spoil too much of what happens after that, but suffice to say that Grace is very quickly clued in to the fact that she drew the wrong card — that is, if she her plans were to survive the night. Unfortunately for the Le Domas clan, the blushing bride is more resourceful, determined, and capable than they had any reason to suspect. 
Was Ready or Not a box office hit?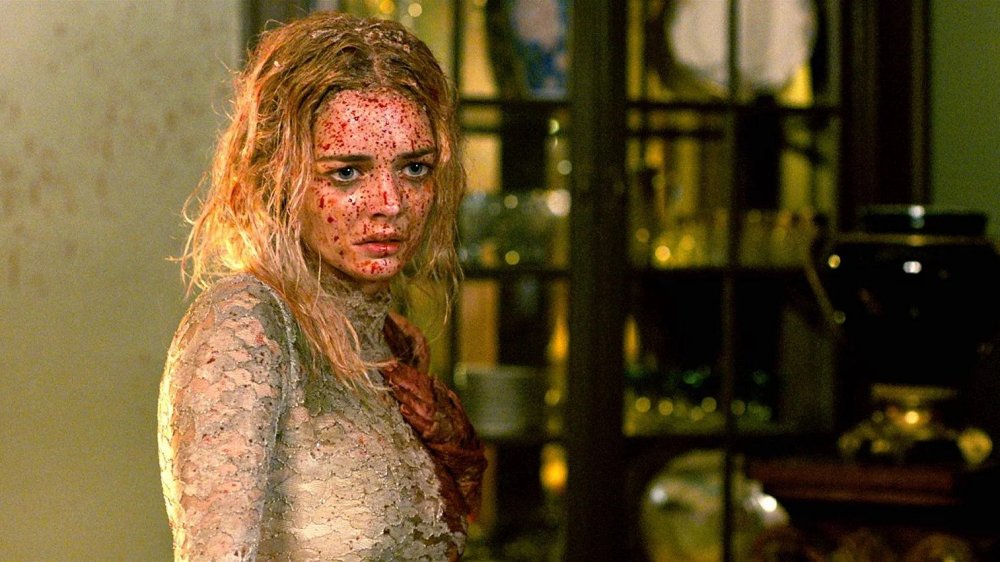 Fox Searchlight Pictures
Despite sporting a relatively little-known Weaving in the lead and a meager budget of $6 million, Ready or Not opened wide in August 2019, debuting on a whopping 2,855 screens. It easily cleared its production budget during its opening weekend on the strength of its insane trailers, strong word of mouth, and solid reviews. Like most genre films, however, it experienced a precipitous drop of over 65 percent in its second weekend, and it finished its theatrical run with a worldwide total of just under $58 million.
This is nothing to sneeze at for such a modestly-budgeted picture. It's more than enough to ensure that Fox Searchlight would consider it a success, but in terms of actual ticket sales, one can easily read between the lines to parse out that Ready or Not remains criminally under-seen for a film that dropped on so many screens. Fortunately, HBO Max understands the flick's appeal; it is currently showcased in the streamer's "Featured" section, so more and more viewers are bound to discover this dark, bloody, often hilarious little gem.
Like Disney+ before it, HBO Max has gotten off to a bit of a rough start, with some of the feature films that were used to hype the service mysteriously failing to appear in its catalog upon launch. This was to be expected, since home distribution rights can be tricky. HBO Max is winning over viewers, however, with its intuitive interface and deep library. While it works out the rights issues that will allow it to shore up its feature film offerings, there are plenty of massive hit films, iconic TV series, and under-the-radar winners like Ready or Not to keep you busy.