The Reason You Recognize F. Tony Scarapiducci From Space Force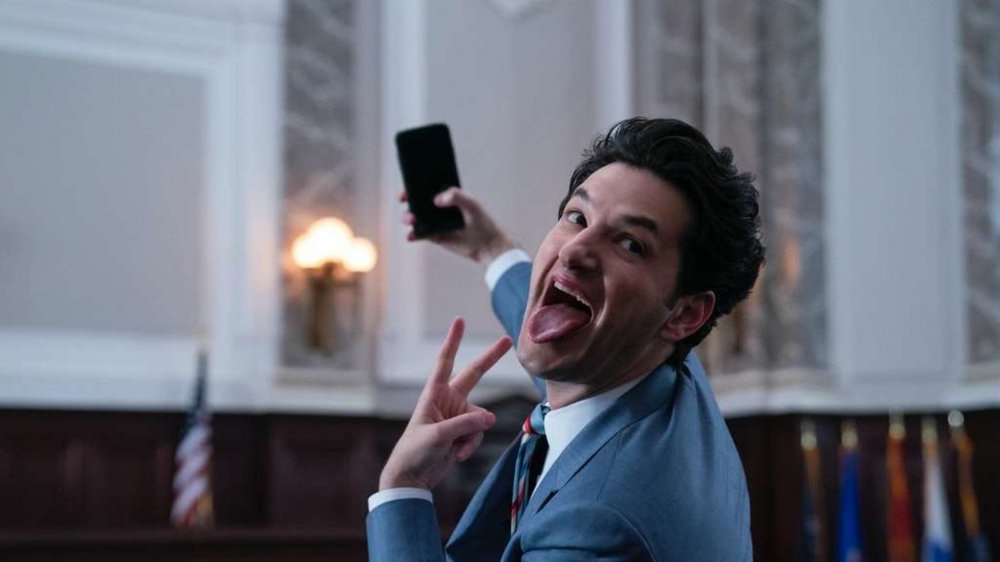 Netflix
If you're a long-time fan of The Office, you'll definitely want to check out Space Force, Netflix's new original series that comes from The Office's creator, Greg Daniels, and its star, Steve Carell. A parody of the newest branch of the military, the show stars Carell as General Mark Naird, who earns his fourth star only to be shunted into the Space Force, which basically crash-lands on impact as the fledgling branch desperately tries to put American boots back on the moon after decades of inactivity.
The cast includes legendary dramatic actors and beloved comedic performers alike, including Veep alumni Diedrich Bader and Dan Bakkedahl, Friends star Lisa Kudrow, Silicon Valley standout Jimmy O. Yang, The Americans' Noah Emmerich, stand-up comedian and Daily Show correspondent Roy Wood Jr., Glee star Jane Lynch, and veritable legends John Malkovich and Fred Willard (in his final role). One of those familiar faces, Ben Schwartz, is a comedy sitcom staple. In Space Force, he plays F. Tony Scarapiducci, the Space Force's overeager and hyperactive social media manager, who goes by an incredibly vulgar nickname.
If you're a comedy fan, you've definitely seen Schwartz before, whether it's on one of Greg Daniels' other shows or as a voice in a major blockbuster. Here's why F. Tony from Space Force looks so familiar.
Ben Schwartz got his start on a popular NBC sitcom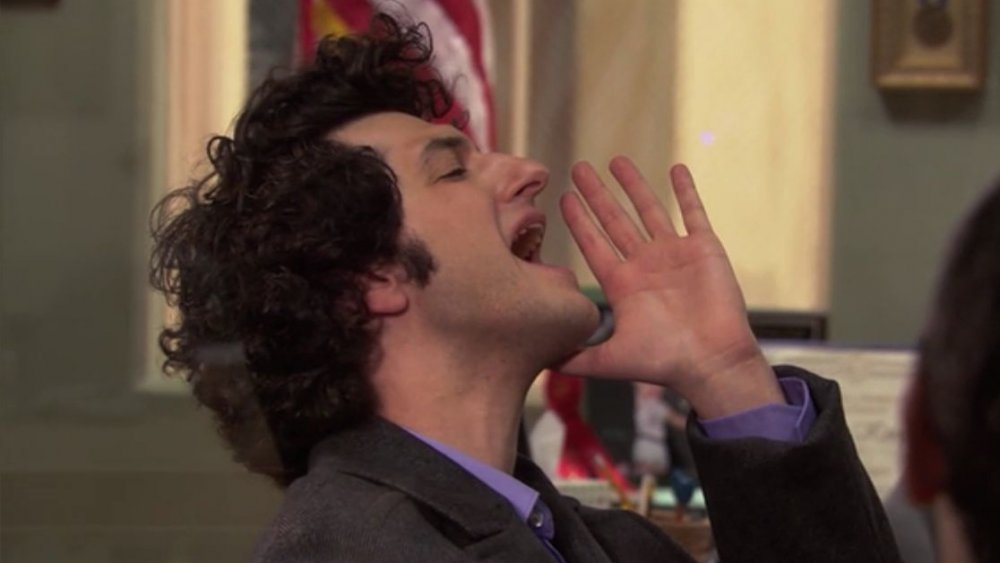 A native of New York City, Schwartz trained in comedy improv at spots like the Upright Citizens Brigade before getting his start on television. After stints on shows like Undercovers and time writing for The Sarah Silverman Program, Schwartz finally got his big break, and you probably recognize him from Michael Schur's beloved NBC sitcom Parks and Recreation.
Schwartz was never a series regular on Parks and Rec, but he stole every scene in which he appeared as Jean-Ralphio Saperstein, a hyperactive lunatic who's usually helping his friend, Tom Haverford (Aziz Ansari) with a hare-brained scheme. Whether the two are launching Entertainment 720, a nebulous media company that immediately hemorrhages money and accomplishes nothing, throwing a legendary party, or trying to figure out how to scam people by getting hit by a Lexus, Jean Ralphio's antics are always welcome, thanks in large part to Schwartz's energetic and pitch-perfect performance.
Years after the show ended, Schwartz reprised his role as Jean-Ralphio in Parks and Rec's televised reunion special, which took place during the COVID-19 crisis. After getting hit by yet another luxury car, Jean-Ralphio is back, but super-lonely during isolation, begging viewers to call a (non-functional) number just so that he has someone to talk to.
Arguably the most GIF-able and memed side character in Parks and Rec's entire run, Jean Ralphio might have played a smaller role than any of the show's main characters, but fans definitely remember Schwartz's performance, which set him up for several incredible opportunities to follow.
Ben Schwartz has done everything from Star Wars to Space Force to Sonic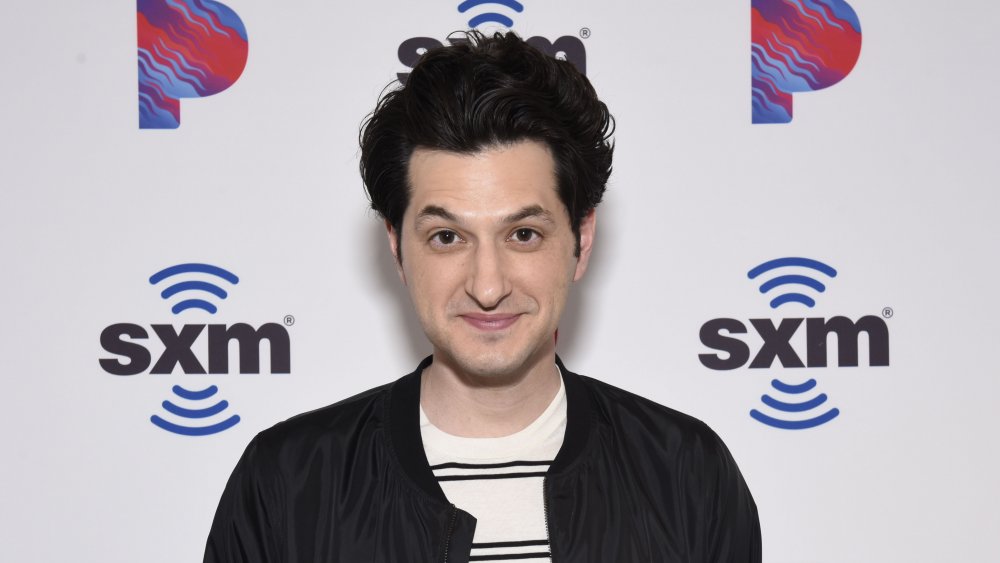 Vivien Killilea/Getty Images
During his time on Parks and Rec, Schwartz appeared as a series regular on Showtime's House of Lies and in Netflix's reboot of Arrested Development, but the best was yet to come for this talented funnyman.
Alongside smaller projects like the YouTube series Funny or Die's The Earliest Show, a parody of morning shows for which Schwartz received an Emmy nomination for Outstanding Actor in a Short Form Comedy or Drama Series, Schwartz has lent his voice talents to a variety of projects. From the reboot of Duck Tales to Star Wars, on which he helped provide voice work for BB-8 alongside Bill Hader in J.J. Abrams' sequel trilogy, Schwartz has seen his list of credits expand greatly over the past few years.
In early 2020, Schwartz played the leading role of Sonic — in voice and facial motion capture, only — in Sonic the Hedgehog, earning rave reviews and a greenlit sequel pretty much immediately after the film's release. Shortly thereafter, Schwartz scored his own Netflix special alongside long-time improv partner Thomas Middleditch (Silicon Valley). Titled Middleditch & Schwartz, it features three different live shows made up on the spot by the talented duo during their recent, nationwide comedy tour.
Now, with Space Force out and Parks and Recreation still available to stream on Netflix, Schwartz is more visible on this popular platform than ever before, and if the former eventually gets a second season, there's no doubt that his hilarious, profane F. Tony will be back for more intergalactic antics.
You can stream the entirety of Space Force's first season on Netflix now. You can also catch his early work in Parks and Recreation, which is available on Netflix and Hulu in advance of its move to NBCUniversal's upcoming service, Peacock.